If you're looking for a luxurious fragrance, look no further than Paco Rabanne. This iconic designer brand has been creating high-end fragrances since the 1960s, and its latest scents will surely leave a lasting impression,
Paco Rabanne's fragrances stand out because of their variety. The 1 Million lines are especially popular among men who want to make an ultra-masculine statement. Invictus Aqua is for those who prefer lighter scents but remain true to their masculine roots. And if you're looking for something bolder yet still sophisticated, try Ultraviolet, which features intense bergamot top notes and middle accords of lavender and cardamom for an unforgettable finish.
The iconic fragrance house has something for everyone. Whether it's something subtle or bolder, there's a scent that meets your taste and sense of style. We've created this expert guide to Paco Rabanne fragrances so that you can find the right cologne for any occasion.
---
1 Million
Classy Cinnamon Blend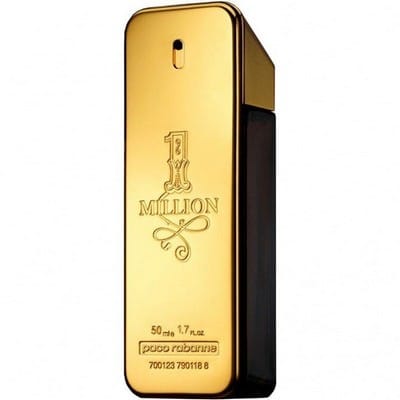 1 Million is an iconic fragrance created by the noses of Christophe Raynaud, Olivier Pescheux, Michel Girard, and Christian Dussoulier.
Characterized by sweet notes of blood orange and grapefruit, with a combination of spicy cinnamon, mint, rose, and light leather, 1 Million has a unique fragrance profile that sets it apart from the rest. Although initially inviting and sexy, this scent dries down to a warm yet clean mix of white wood, patchouli, and amber with a lingering hint of cinnamon.
Not only does 1 Million maintain excellent longevity, but its smooth blend of aromas also projects off the skin for the entire day.
---
Invictus Intense
Salty Amber Fragrance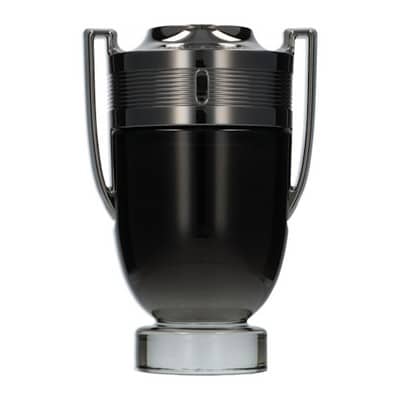 Invictus Intense, launched in 2016, is a perfectly balanced and blended fragrance that can be worn all year round.
It opens with a powerful smell of black pepper which transitions into a sweet and citrusy fusion of orange blossom and amber. The whiskey scent adds an extra boozy dimension to the mix, and the drydown reveals more of the original Invictus DNA while becoming even sweeter.
In terms of performance, Invictus Intense stays on the skin for up to eight hours and projects for three hours. But, no matter the occasion, Invictus Intense is sure to garner compliments with its beastly radiance.
---
Invictus Victory
Intoxicating Vanilla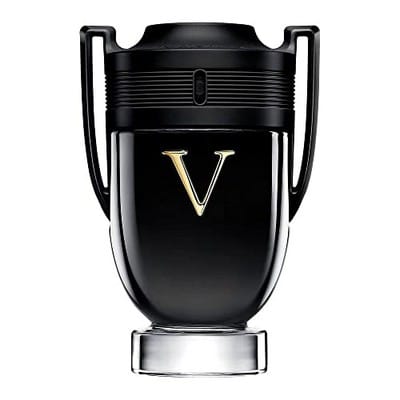 Invictus Victory and its combination of lavender and other sweeter elements give it an herbal and effervescent smell with sweet, warm, slightly spicy, and woody notes.
After the drydown, the vanilla note is almost on the verge of turning into a vanilla bomb. Underlying tones such as lemon and spice appear for most of its wear when wearing the scent. Invictus Victory garners compliments, making it perfect for intimate encounters.
With a distinctive gourmet scent, this fragrance will give you immediate warmth and coziness when sprayed on. It has excellent longevity, ensuring you'll smell like vanilla pudding or ice cream all night.
---
Paco Rabanne Pour Homme
Masculinity in a Bottle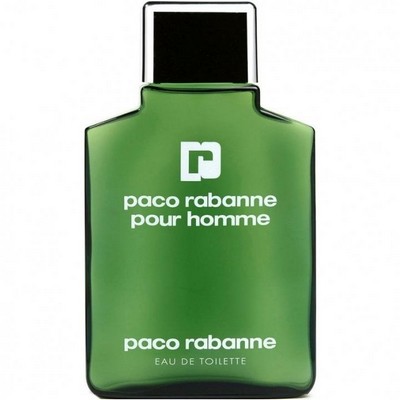 Paco Rabanne Pour Homme was introduced to the world with much fanfare in 1973. The man behind this mesmerizing scent is Jean Martel, and it carries all the hallmarks of masterful fragrance-making.
An original blend of fresh rosemary, woody musk, bitter sage, lavender, and green notes, Paco Rabanne Pour Homme is a veritable blast from the past, a throwback to classic barbershop fragrances. Its green and herbal notes hit the nose almost instantly.
As it mellows on the skin, you'll find a delightful balance of salty and sweet aromas to keep you feeling fresh, an absolute must-have for fans of vintage scents.
---
Invictus Aqua
Fresh & Clean Summer Scent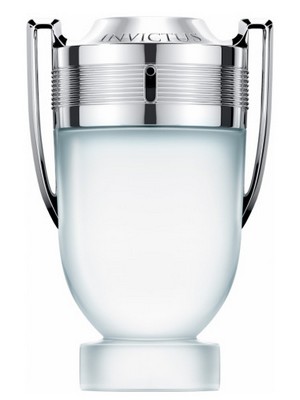 Invictus Aqua is Paco Rabanne's modern masterpiece, launched in 2016.
The fragrance draws inspiration from the athletic spirit of competition and victory, blending stimulating grapefruit, yuzu, and pink pepper in the top notes. Its marine heart notes are wrapped in a delicate herbal violet leaf, while the base exudes a powerful aroma of guaiac wood fortified by woody amber and ambergris. Invictus Aqua dials back on the bubblegum effect to allow citrus, pepper, and other light notes to brighten up its slightly salty complexion.
Capturing an energizing yet young and playful spirit, this aquatic fragrance will never fail to make an impact.
---
1 Million Lucky
Love At First Smell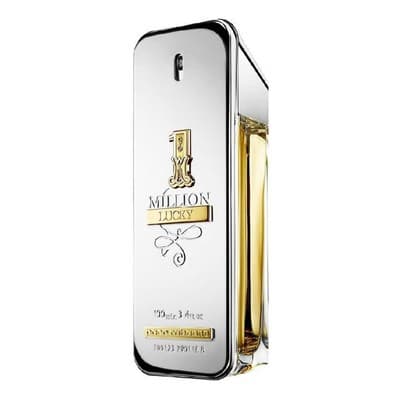 1 Million Lucky, an intriguing scent created by the renowned Natalie Gracia-Cetto, has captivated fragrance enthusiasts worldwide.
This fragrance combines a pulsating combination of woody and gourmand tones. It is described as fresh and alluring, enriched with a hazelnut note that lends this blend some depth. Beyond this, the concoction perfectly balances being sweet and fresh. Adding Greengage plum to the mix adds another layer noteworthy for its realism, with supporting notes of honey and hazelnut providing added richness.
With its long-lasting sillage and longevity, 1 Million Lucky lets you make a statement without worrying about reapplying every few hours.
---
Paco Rabanne Black XS
Fruity Seduction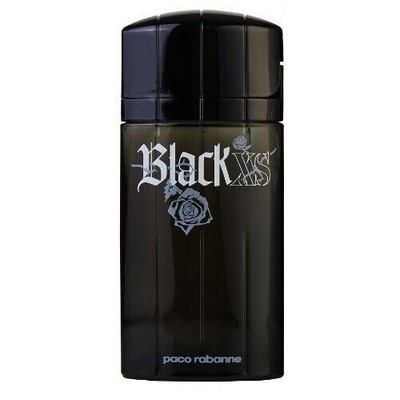 Launched in 2005, Black XS was developed by renowned perfumers Olivier Cresp, Rosendo Mateu, and Christian Dussoulier.
The ingredients make this perfume the epitome of indulgence; from its fresh lemon notes to kalamanzi, from Tou balsam to patchouli, Black XS rounds out with a tart and spicy blend for an undeniably heavenly aroma.
These notes play together perfectly to give you a sweet gourmand fragrance – think strawberries, lime, and chocolate. Its effervescent presence is just as lively when worn in the afternoon sunshine as on a wild night out. Expect plenty of compliments to follow while wearing Black XS.
---
Phantom
Lavender & Lemon Romance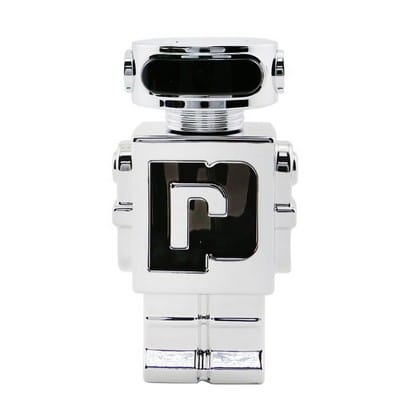 Launched in 2021, Phantom is a luxurious, modern fragrance created by Anne Flipo, Juliette Karagueuzoglou, Loc Dong, and Dominique Ropion.
This head-turning fragrance packs an energetic punch with its mix of addictive energizing lemon, sexy woody vanilla, and creamy lavender top notes. Jumping out of the glass are notes of sweet lemon candies complemented by a subtle hint of lavender, while a woody and earthy dry down provides a balanced base.
Wearing this sophisticated perfume, you will feel confident and empowered throughout your day. Phantom is a perfect scent for everyday wear that will draw attention wherever you go.
---
Paco Rabanne Pure XS Night
Cacao Seduction
Since its launch in 2019, Pure XS Night by Paco Rabanne has been a celebrated treasure for perfume connoisseurs.
Composed of complex ingredients that evoke an exotic evening's luxury, this fragrance will surely surprise and delight its wearer. The energetic opening notes of ginger and ginseng quickly ignite the senses with their spices and warmth, followed by sweet finishes provided by vanilla, cacao, cinnamon, and myrrh resin.
Caramel rounds out the formulation providing a lingeringly sweet scent that envelops the wearer throughout the day or night. The incredible longevity and moderate diffusion ensure you experience the captivating essence hours after initial application.
---
Ultraviolet
Elegant Green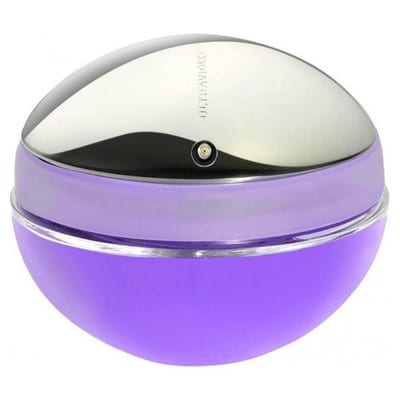 Launched in 2001, Ultraviolet is a classic fragrance created by the notable Jacques Cavallier.
Initially, the wearer will be greeted with sweet notes of amber and mint while hints of a peppery and semi-spicy aroma dance beneath the surface. As it dries down, the scent evolves, enriching with touches of oak moss and vanilla on a bed of floral notes from lyral and geraniol.
At its core is a woody musk intensity that grounds the ever-present ambergris and mint, ensuring this fragrance has longevity and staying power long after spritzing. A modern classic, Ultraviolet offers an aroma that is both sophisticated and subtle.