Abercrombie & Fitch is a worldwide powerhouse when it comes to casualwear. Founded in 1892 by David Abercrombie to sell high-quality outdoor gear, it took eight years before Ezra Fitch joined the company and incorporated the brand. Initially offering apparel, the company has branched out to other products, which made it one of the more popular brands for men and women of different ages.
The first colognes were released in 1997 to moderate success, but in 2002 when the fragrance lineup Fierce came out, the company gained a foothold in scents. The fragrances making the brand's lineup are often described as broad and unusual but use high-quality ingredients. The scents are primarily directed to appeal to young people and those who are young at heart.
Abercrombie & Fitch fragrances capture the range of youthfulness and seductive manliness and help wearers project confidence.
---
Fierce
Best for Daily Use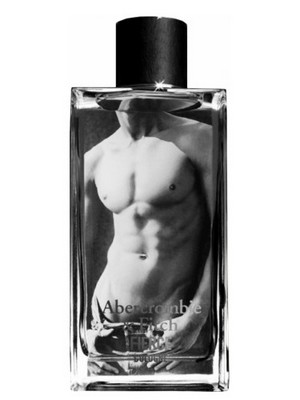 Crafted and developed in 2002 by perfumers Christophe Laudamiel and Bruno Jovanovic, Abercrombie & Fitch's Fierce cologne is considered a versatile fragrance. It is a definite people pleaser despite the simple flacon presentation, as the scent is lasting enough, and the sillage is considerable.
Energizing and refreshing sea notes and hints of lemon, orange, petitgrain, fir, and cardamom comprise the top notes. Next, it gives way to fragrant middle tones of sage, rose, lily of the valley, rosemary, and jasmine. Finally, the oakmoss, vetiver, sandalwood, Brazilian rosewood, and musk base notes create a warm and comforting feeling.
Spray Fierce regularly during the spring and summer to exude confidence and great vibes.
---
Ellwood – White Bergamot
Relaxing Daily Scent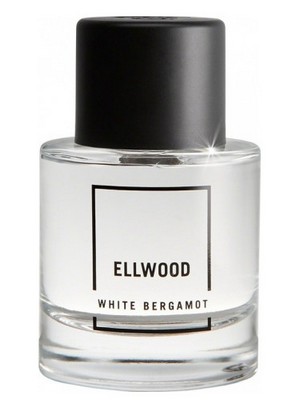 Ellwood – White Bergamot was released in 2017 and promised a modern, sweet and citrusy scent. Officially a unisex cologne, the scent draws people in with its natural and unobtrusive formulation. Its unassuming bottle with a black top only highlights its amazing fragrance.
The fragrance draws attention because of the crisp and clean white bergamot and hints of white amber that captivate the nostrils. With moderate sillage and longevity, it inspires confidence and helps the wearer exude freshness.
Ellwood is ideal for daily use during the spring, summer, and fall, as the fragrance isn't intrusive but draws enough attention and praise.
---
Fierce Night
Terrific Date Night Scent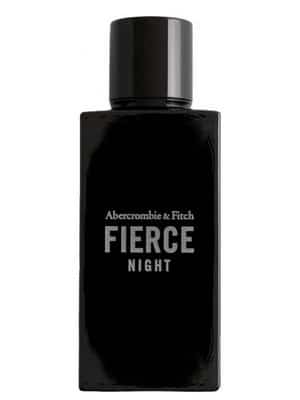 Abercrombie & Fitch released Fierce Night in 2021, and it was touted as a sensual fragrance to exude mystery and sexiness.
Hints of crisp, clean bergamot and herbal notes characterize Fierce Night. It's coupled with the terrific scent of lavender, which also works well with the warm and comforting hints of white musk and woodsy notes.
The fragrance is perfect for daily use, especially in spring evenings, as the scent's longevity provides a terrific rush and mysteriously fun vibes.
---
First Instinct
Confidence-Boosting Fragrance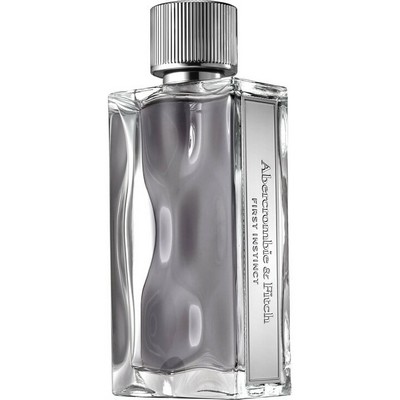 Crafted by Philippe Romano and launched in 2016, First Instinct is a popular Abercrombie & Fitch fragrance billed as having an aromatic Fougere scent. It combines the fresh scent of fougere with other notes to create an oriental warmth perfect for a self-confident man.
A refreshingly fragrant gin, melon, and tonic water combination serve as the top notes and give way to a spicy-airy blend of Sichuan peppers, violet leaf, and different citruses. Refreshingly comforting amber, musk and suede base notes evoke a perfect nightcap.
It is best for regular use during the summer and springtime as the fragrance refreshes and reinvigorates people who smell it.
---
Woods (2010)
Terrific Daily Fragrance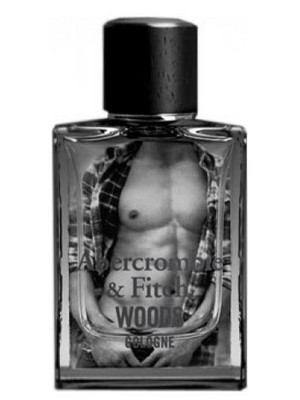 Abercrombie & Fitch relaunched the popular Woods cologne in 2010 after it discontinued the scent in 2005. A terrific masculine scent that reminds people of the smell of the mountain forests, it evokes a youthful yet strong vibe that's popular with the customers.
Woods is characterized by the terrific blend of sultry and luscious lavender coupled with the earthy and warm hints of vetiver and musk. The combination creates a scent that makes people think of untapped masculine strength, which is quite pleasant. In addition, the fragrance's longevity, projection, and scent are quite excellent.
It is suited for everyday wear as it helps the wearer make a great first impression.
---
Fierce Confidence
Great for Summer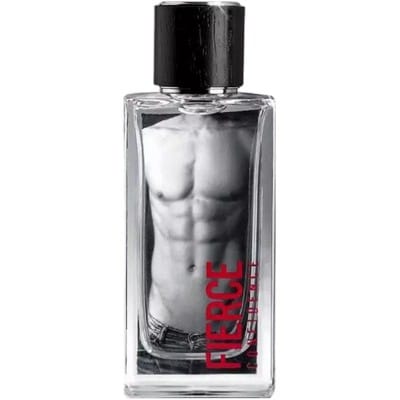 As the name suggests, Fierce Confidence helps the wearer project it in spades. With a noticeably fruity tone, it doesn't detract from the masculinity of the fragrance and enhances it tremendously.
Cardamom and citrus are in their top notes and evolve with hints of fresh green basil and juicy pears. Finally, it settles with an amazing blend of pineapple leaves, sage, and lavender. White amber, driftwood, and musk remind people of leisurely walks on the beach.
It is great for summer and spring wear as it exudes a freshness that equates to confidence.
---
Authentic
Refreshingly Energizing Fragrance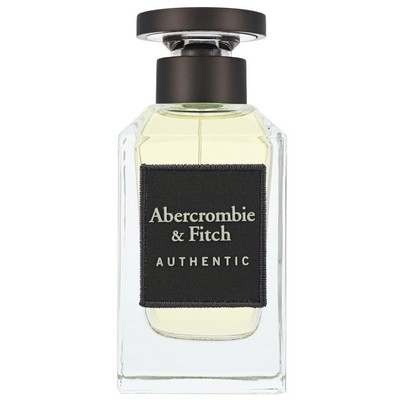 Clement Gavarry developed Authentic for the brand, and they launched the scent in 2019. Billed as a citrusy-fresh cologne, Authentic delivered on its promise and more with its scent and longevity.
Authentic opens with citrusy-spicy notes headlined by grapefruit, bergamot, and pink pepper. Its heart notes are a fantastic combination of earthy and evergreen woodsy with tinges of spiciness as it's dominated by lavender, sage, and ginger. It finishes with creamy, rich, and soft hints of clearwood, suede, and moss.
Use Authentic during the summer and spring as the scent evokes good memories of fun-filled activities while maintaining enough mystery.
---
Fierce Oud Amour
Well-Balanced Scent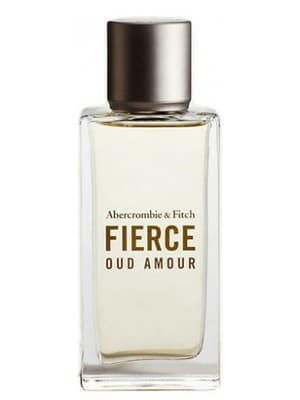 For people looking for a different scent that's appealing yet unobtrusive to the senses, Fierce Oud Amour is a great pick. It is one of the brand's most sought-after colognes, launched in 2019 and packaged in a clear glass flacon. It's touted for its well-balanced scent.
Unmistakable notes of black pepper immediately appeal to the senses. It also offers sweet and refreshing hints of orange blossom and liquidambar notes. The underlying sensuality and sexiness of Oud evoke a comforting warmth that reflects great memories.
It's perfect for regular use, creating a redefined yet mysterious allure that's great for day and nighttime use.
---
Fierce Blue
Refreshingly Magnetic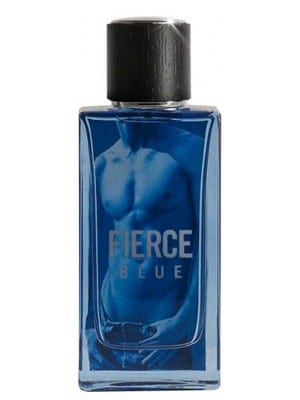 Abercrombie & Fitch offered an aquatic fragrance with this cologne released in 2016. Every sniff energizes the person who smells it and makes it an appealing head-turner. With an intense blue color, the scent's fresh and pleasant composition is underscored by its simple presentation.
The fragrance opens with crisp and refreshing sea breeze notes carrying hints of citrus, making the smell attractive. It continues to enthrall with clean and seductive tinges of white amber and woody notes laced with the heady sweetness of lavender.
Understatedly seductive, Fierce Blue is great for daily wear as it makes a good first impression.
---
Fierce Reserve
Seductively Familiar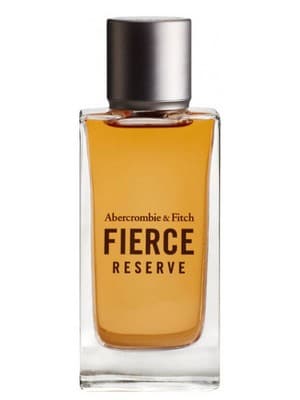 One of the more popular colognes that elicit a seductively familiar warmth, Fierce Reserve is a top pick if you want to create an alluring persona. Launched in 2020 and with an amber-like color, the scent evokes effortless confidence.
The scent reels people in with its sensual notes of fresh wild sage that is pleasant to the senses. Hints of rich, smooth leather complemented by barrel whiskey's heady and welcoming smell evoke manly strength. Crisp and clean undertones of amber round the fragrance and make it a complex yet truly inviting scent.
It is suitable for daily wear as the sillage and longevity reinforce the manly allure.