Abercrombie and Fitch is a fashion brand synonymous with casual luxury. The brand has been around for over 150 years, and it's known for its iconic logo of a moose, the Fitch family crest, and other designs inspired by nature.
The brand is particularly popular with teenagers and college students, but it also appeals to older shoppers looking for casual and comfortable clothing. As a result, you can see Abercrombie and Fitch's influence in many of today's fashion trends, from flannel shirts to distressed jeans. Abercrombie and Fitch also has a line of perfumes designed to complement its clothing.
Abercrombie and Fitch's perfumes are often associated with young women who want to smell good without being too feminine. Here are some of the brand's best scents if you are looking for the perfect perfume that blends well with your Abercrombie and Fitch style.
---
Fierce
Releasing Your Inner Spirit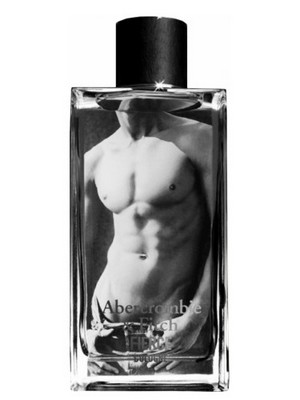 Launched in 2016, Fierce is a vibrant and sensual fragrance that offers a warm and sophisticated scent. It is ideal for those who love fresh scents, as it evokes the feeling of being on vacation in the Caribbean on a sunny day.
This perfume offers notes of blue water lily, pink grapefruit, sea vine accords, jasmine petals, and freesia flowers to create an elegant scent that any woman can wear at any time of day or night.
If you like fruity perfumes with floral notes, this may be the perfect option. The top note consists of a water lily, which gives off a sparkling effect.
---
8
Confidence & Style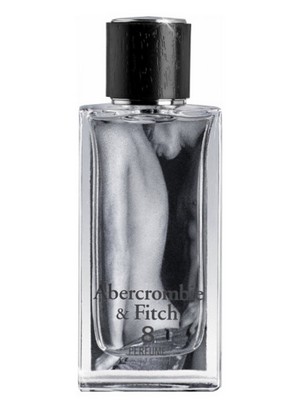 "8" was launched in 2004, and it's been a popular fragrance ever since. This perfume is confident and stylish, like the woman who wears it. It's perfect for someone who doesn't want to smell like everyone else.
You'll find that the subtle mix of floral and fruity scents makes this fragrance great for people of all ages. Still, it works well with younger women or teenage girls who want something fresh without being too overpowering or mature. The scent can also be worn by women who enjoy wearing more sophisticated perfumes with their formal outfits on special occasions.
---
Naturally Fierce
Just the Right Aggressiveness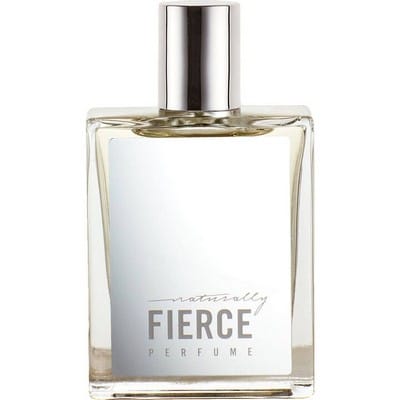 Naturally Fierce is a woody and musky scent released in 2021. It's for the woman who wants to let her animal nature come out, but not in a feral way.
The fragrance opens with top notes of rosemary and lavender, which are both fresh and herbaceous but not overpowering or aggressive. In the heart note, you'll find jasmine, ylang-ylang, and orange blossom; these all bring an intoxicating floral sweetness to the mix. The base of Naturally Fierce consists of patchouli and sandalwood—two scents that lend warmth to any perfume blend.
This is an excellent choice if you're looking for something sweet but not too sweet (or if you just love jasmine).
---
First Instinct for Her
For the Summer Enjoyer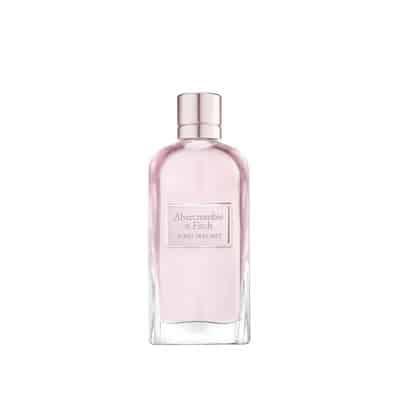 First Instinct for Her is a scent that is a blend of amber and floral notes that immediately conjures up images of fields on warm summer days. This perfume was launched in 2017, so it's new enough to be considered modern but old enough to have still some staying power.
First Instinct may be right up your alley if you like earthy scents with floral accents. It's also worth noting that this fragrance works well on those with dry skin due to its moisturizing properties. Finally, if you're looking for a perfume reminiscent of the outdoors, First Instinct for Her is an excellent choice.
---
Authentic Woman
Absolute Freshness in a Bottle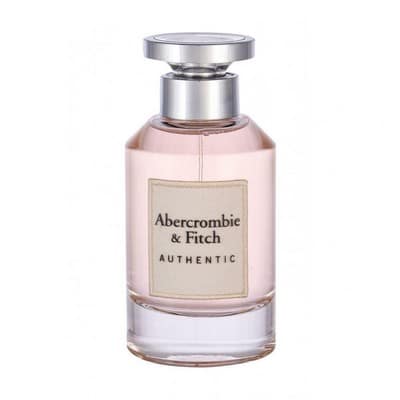 Authentic Woman is a feminine, zesty, fresh fragrance that is perfect for any occasion. Launched in 2017, it's a great choice for women who like to keep things simple.
This perfume has top notes of bergamot and mandarin orange; middle notes of jasmine, mandarin blossom, and rose; and base notes of sandalwood, vanilla bean extract, and musk, which combine to create a fragrance that is both feminine and dynamic.
Anyone who loves the smell of citrus fruit will enjoy this perfume. It's also great for those who want a floral scent that isn't too overpowering or sweet like other perfumes on the market today.
---
Away Woman
The Floral Getaway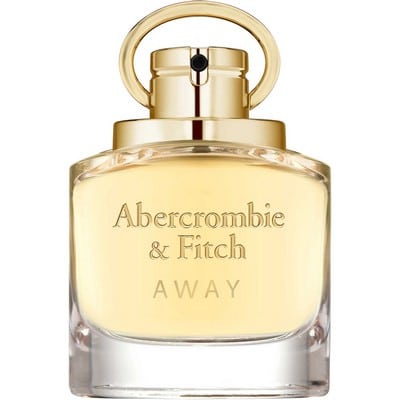 This perfume is a fruity floral that was launched in 2021. It's for women who want to smell like they're on vacation but still sophisticated and sexy.
This fragrance has lily, blackcurrant, pink pepper, and other familiar scents like mimosa flower and white musk. The result is a sweet but not too sugary-smelling perfume that is perfect for summer.
Away Woman is best suited to summer wear since it's light and cheerful while still being grown-up enough. This is a great choice for those who like their perfume to have fruity notes but don't want something too sweet or candy-like.
---
Authentic Night Femme
A Floral, Musky Night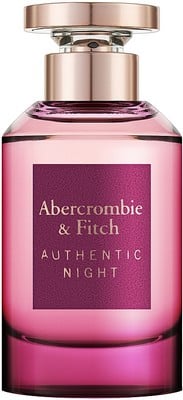 Authentic Night Femme is one of the brand's newer perfumes, released in 2020. It is an oriental-floral perfume, perfect for those who love floral scents and want something a little more intense than you'd typically find.
This fragrance is perfect for nighttime wear and has notes of lavender, rose, jasmine, and sandalwood. It is great for those who want something more sophisticated than most fruity floral or musky perfumes.
If you're a fan of floral fragrances but want something more complex than your typical gardenia or rose scent, this might be right up your alley.
---
Authentic Moment
For the Most Treasured Moments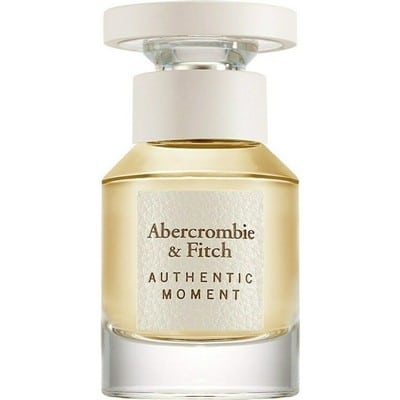 Fruity, floral and sweet, Authentic Moment is a youthful fragrance. It's great for the young, happy girl who doesn't take life too seriously. But it's also good for those who want to feel beautiful and carefree.
This fragrance has notes of peach blossom and raspberry paired with hints of vanilla and white musk. It's sure to make you feel like you're on vacation in Hawaii or at a tropical getaway. The heart notes of bergamot and jasmine will make you feel like you're walking through a garden.
If you're looking for something that reminds you of summer days but isn't too heavy or cloying, this might be right up your alley.
---
First Instinct Together
Intensely Attractive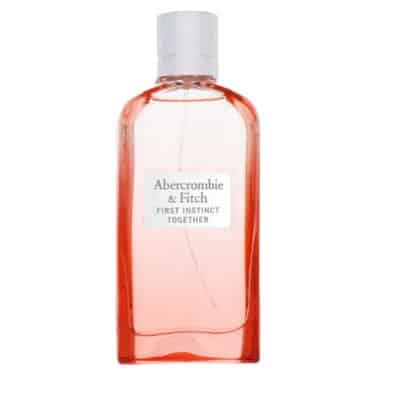 First Instinct Together is a fruity fragrance with pineapple and red currant notes. This scent was originally launched in 2020 as part of Abercrombie's First Instinct collection but became available again recently. The brand describes it as ripe and alluring, which suggests that it might be a good choice for someone looking for something they can wear while on a date.
The pineapple notes are the most prominent, but there are hints of other fruits like raspberry and blackberry.
You can wear this scent if you like sweet perfumes that are a bit fruity and playful but don't like fragrances that are too young or too sweet.
---
Perfume No. 1
The Class Standard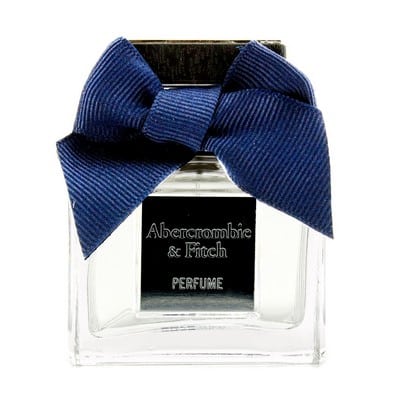 Perfume No. 1 is a floral and fruity scent launched in 2011, with Tangerine and Peony scents. If you like the smell of fruit or flowers, this perfume is for you. It's a good choice for day-to-day wear because it's not overpowering or too strong but lasts all day long.
This perfume can be worn by anyone who wants to smell fresh and clean without being too feminine or masculine. It's also great for those who want something different from their usual cologne/perfume combo because it has both fruity and fresh floral qualities.