Creed is a British luxury brand that produces some of the best colognes in the world. It was founded in 1760 by James Henry Creed in London, England, and has been creating fragrances since. The company's founder started as a perfume maker but soon began working with his blends to create more masculine and long-lasting scents than what was available at the time.
Creed colognes are a brand in their own right, with their unique scent. They're recognizable and coveted by many men and women alike. The Creed brand is considered a luxury cologne for men, with fragrances that last all day long. The scents are masculine and very subtle, making them ideal for all occasions.
In this article, we'll look at the top Creed colognes for men available today. These fragrances are considered some of the best in the world, and it's no wonder why men are drawn to them.
---
Aventus
Golden Freshness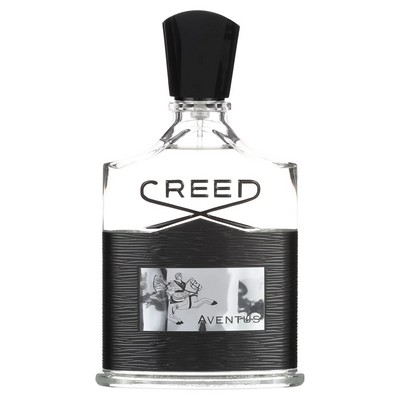 Aventus is a fragrance created by Jean-Christophe Hérault and Erwin Creed. It was first released in 2010, and it's been very popular since then, even though some people think its popularity might be overblown.
The scent has top notes of pineapple and bergamot, middle notes of rosemary, basil, jasmine petals, patchouli, and oak moss; base notes include ambergris (a type of whale oil), birch tar, and musk.
Aventus is for anyone who wants something strong but not overwhelming. It can be worn by young or older adults who want to smell like they're worth their weight in gold.
---
Green Irish Tweed
Southern Fragrance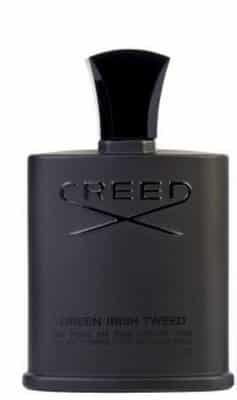 Green Irish Tweed is a classic men's cologne and one of the best Creed fragrances on the market. It was launched in 1985 and is still loved today by men who want to smell grown-up while still being fresh. Olivier Creed and Pierre Bourdon created the fragrance, so it's no surprise that it has lasted for over 30 years.
It has top notes of lemon verbena and iris. They're both known for their freshness. The lemon note helps to kickstart your morning off with an energy boost, while the iris gives you an earthy tone that lasts throughout the day without being overpowering or obnoxious.
---
Silver Mountain Water
Flowing Citrus Goodness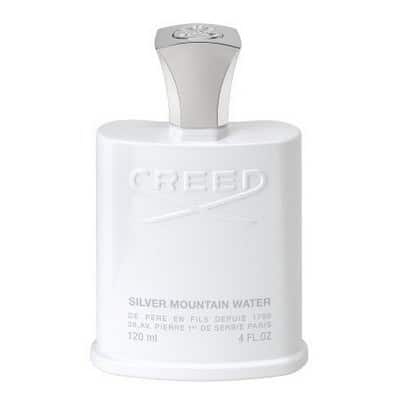 Silver Mountain Water is one of the most famous Creed colognes for men. This scent was launched in 1995 and created by Olivier Creed and Pierre Bourdon.
It features bergamot, Mandarin orange, lemon verbena, sage, sandalwood, musk, and patchouli. These ingredients help to create a clean, fresh scent that's perfect for daytime wear. It's not too heavy or overpowering, but it still has enough depth to last throughout the day and into the night if necessary.
The fragrance is a standout because of its versatility—you can wear it both during the day and at night. That said, anyone who wants a modern take on classic citrus scents would do well to try this.
---
Virgin Island Water
For the Reserved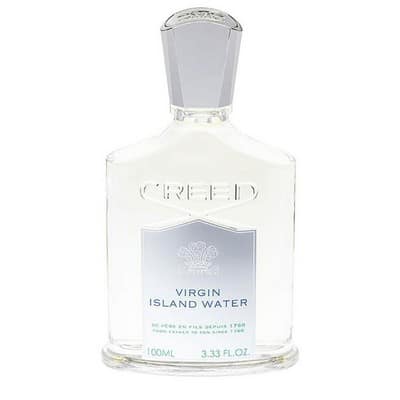 Virgin Island Water is the first fragrance from Creed and one of the most popular colognes for men. Created in 2007, this scent is a blend of coconut and lime with a hint of exotic spice.
The top notes of this fragrance are supported by anise and cinnamon, while the base notes are a combination of musk and sandalwood. This fragrance is light and refreshing, making it ideal for summer wear.
This cologne is an excellent gift for any guy who likes to wear classic, masculine scents but wants something light enough to wear year-round. In addition, it's perfect for people who like clean and simple scents that don't overwhelm or clash with their body chemistry.
---
Millésime Impérial
For the Woody Enthusiast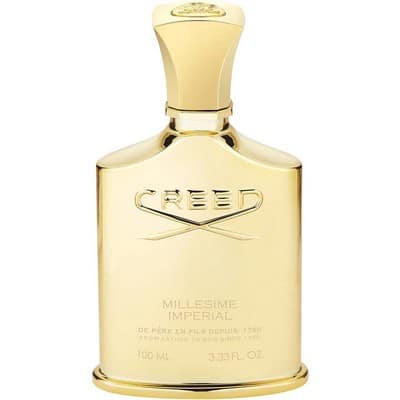 Millésime Impérial is a woody aromatic cologne for men by Creed. The scent was launched in 1995 and was created by Olivier Creed and Pierre Bourdon.
This fragrance features sea salt, Mandarin orange, bergamot, ginger lily, nutmeg, and musk, which all combine to create a fresh, woody scent that's perfect for the summer. It's ideal for guys who want something light but masculine and sophisticated.
This cologne is also recommended for casual wear during summer evenings or winter days if you live in a warm climate. It's also great for daytime wear if you want to feel fresh without wearing something too heavy or sweet-smelling on your skin all day.
---
Royal Oud
Elegant Spiciness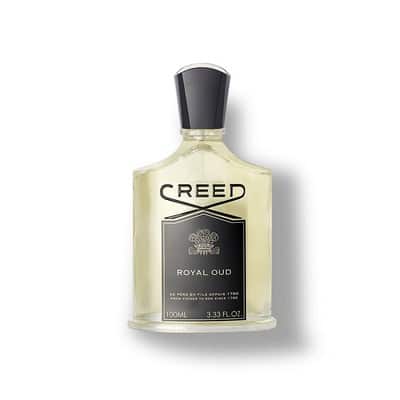 Royal Oud is one of the most popular colognes for men in the Creed line. Launched in 2011, it was created by Olivier Creed and Julien Rasquinet. Eau de Parfum comes from a blend of pink pepper, lemon, and cedarwood, creating a unique scent that's both fresh and rich.
Royal Oud is an amazing choice for guys who want something different than what they're used to wearing but still want to stick with a classic brand like Creed. With its spicy notes that aren't too overpowering, Royal Oud will remind you of the first time you smelled your father's cologne on his suit jacket as he arrived home from work when you were young.
---
Viking
Striding Through Sexiness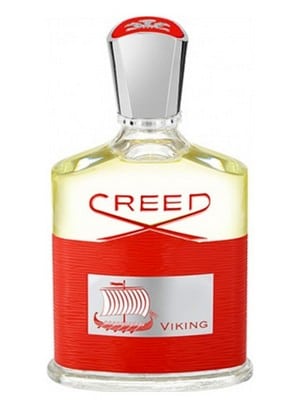 This fresh and vibrant cologne is perfect for men who want to exude confidence and masculinity. Viking combines pink pepper, spicy mint, and amber notes to create a crisp, refreshing, and relaxing smell. It's ideal for the modern man who likes a clean scent that isn't overpowering.
Viking is also great for someone looking for a unique fragrance that doesn't have any clichéd or overdone scents associated with it (e.g., citrus). The blend of pink pepper and spicy mint creates an interesting combination of warm woodsy tones with cool freshness. It will make you stand out in the best possible way.
---
Original Vetiver
Uniquely Potent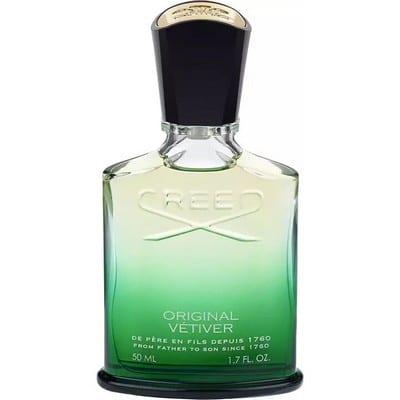 The freshness of bergamot and ginger accents the original Vetiver's crisp citrus notes. It was launched in 2004 and is a classic fragrance that will never go out of style.
This cologne is perfect for daytime use, as it's not too strong or overpowering, but it still has enough staying power to last all day long. If you're looking for something masculine yet elegant, Original Vetiver fits the bill perfectly.
This fragrance is best suited for men who prefer earthy aromas that aren't too musky or sweet. If this sounds like your scent, then you'll love Original Vertiver.
---
Original Santal
For Those Who Come Out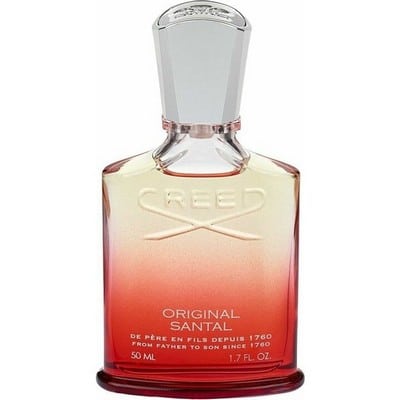 Original Santal is the perfect fragrance for a man who knows what he wants. Created in 2005 by Olivier Creed, Erwin Creed, and Pierre Bourdon, this cologne evokes musk and flowery notes that make you want to get close to the wearer.
It's not just a scent; it's an experience, thanks to its top notes of sweet bergamot, spicy nutmeg, and warm musk. The middle notes of cedarwood and vanilla give this fragrance a masculine edge that's hard to resist, while the base notes of sandalwood and amber add an earthy tone that complements the rest of the composition beautifully.
If you're looking for something that's both elegant and edgy at the same time, Original Santal is worth considering.
---
Himalaya
A Clean, Floral Adventure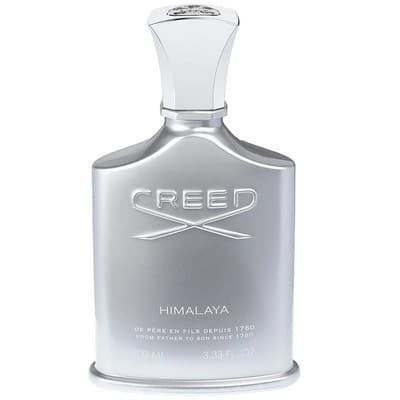 The Himalaya cologne by Creed was launched in 2002. Its creation was a collaborative effort between Olivier Creed and Erwin Creed, one of many fragrances you can find from this popular brand.
It's a clean scent with some citrusy notes to brighten your day (think Calabrian bergamot and grapefruit). Also, it's a versatile cologne you can wear in any situation.
If you're looking for something familiar but fresh, Himalaya is for you. It has all the masculine charm of a classic cologne but with an added twist that still feels familiar thanks to its base notes of lavender and vanilla.
---
Bois du Portugal
Passionate & Sensual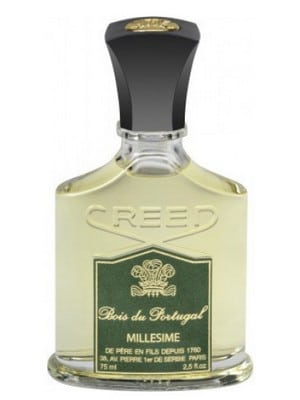 Bois du Portugal is a classic from the house of Creed. Launched in 1987, Bois du Portugal is one of the oldest scents on this list and is still relevant today. Olivier Creed created it for himself after he fell in love with the bergamot trees growing on his property.
He wanted to capture their scent and create something unique. The result was an intoxicating blend of bergamot, lavender, sandalwood, and amber that managed to be both masculine and sensual.
If you're looking for a cologne that has been around for decades but still stands out among all the newer releases today, Bois du Portugal may be your perfect match.
---
Erolfa
Clean & Fresh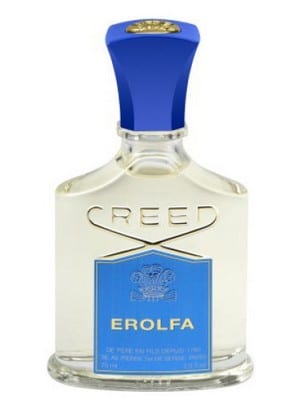 Erolfa was launched in 1992 and is still one of the most popular Creed scents. It's a light citrus scent with lime and bergamot that's perfect for spring and summer days.
It's made by Olivier Creed, the grandson of company founder James Henry Creed and Pierre Bourdon. This cologne is meant to evoke cleanliness and freshness. It has a very "clean soap" sort of smell when first applied but dries down into something warmer after about an hour or so.
This is a great choice if you're looking for something light but not too sweet. Erolfa will work well in casual and formal situations.