Creed is a luxurious fragrance house based in London. Its prominence started in 1854, when Napoleon III and his Empress, Eugénie, named the company an official supplier to the royal family. Creed quickly became renowned for its prestigious clients, including royalty and aristocrats. The Creed family has been making perfumes for seven generations, and they have passed down their keen sense of smell and unusual creative drive. For over 260 years, they have formulated two hundred unique scents.
Creed is known to perform traditional methods that most modern perfume houses have abandoned. Today, each Creed fragrance is bottled, branded, and filtered by hand to ensure the greatest quality. The process is driven by a dedication to quality and accuracy in its final product.
Creed's scents are known for their "millésime" quality, which means "vintage" in French. It resembles a vintage wine, wherein it gets better with age. Creed's ultimate Millésime fragrance, like a great wine, uses the same precise recipe but also exudes a distinctive identity.
---
Spring Flower
A Classic Floral Scent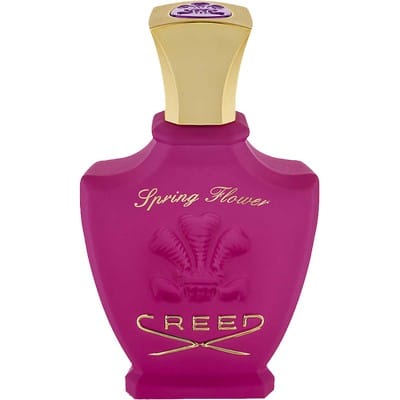 The Creed Spring Flower perfume captures the spirit of classic Hollywood couture and the era's glitz in a bottle. Its elegance and sophistication resemble the former Hollywood leading ladies it was inspired by. Its abundance of sun-drenched fruits and gorgeous spring blooms makes an alluring timeless scent.
The flirtatious and fresh treat begins with top notes of apple, melon, and peach, which delightfully disperse into the alluring scent of jasmine and rose. The aroma of ambergris and musk balances Spring Flower with depth and spice.
Spring Flower is the spotlight of any closet. Its brilliant pink bottle exudes the essence of femininity with beautiful gold letters and a golden crown-like cap.
---
Fleurs De Bulgarie
Timeless Tales of Essence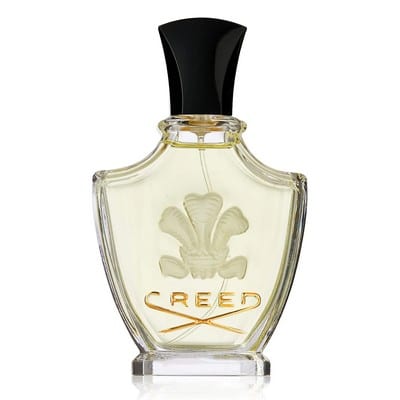 Fleurs de Bulgarie is a popular choice among female perfume wearers. In 1845, Fleurs de Bulgarie was introduced, especially for Queen Victoria, when the company was an official court supplier. It was meticulously crafted by Henry Cree, Third Generation, and Pierre Bourdon.
The first Millésime from Creed, Fleurs de Bulgarie, is the ideal fragrance for the lady who demands perfection. Over a bed of timeless musk floats the rich aroma of exquisite Bulgarian roses.
Bergamot is used as a top note, while ambergris infusion and musk are used further down the fragrance's profile. This concoction results in a romantic vintage scent.
---
Aventus for Her
The Scent of an Empowered Woman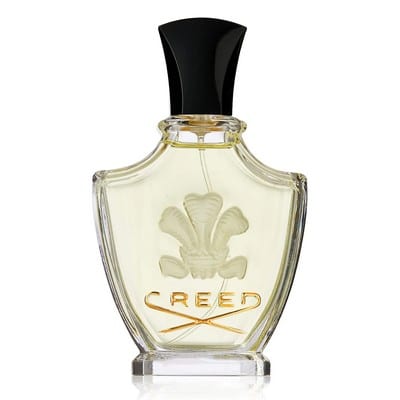 The renowned Aventus for men now has a tempting female companion. Before its triumphant release by The House of Creed, Aventus for Her had been in the works for over three years.
The empresses and heads of state who patronized Creed throughout the years inspired this fruity, flowery scent, which is also dedicated to today's strong, independent women. It portrays a woman who confidently walks and makes an unforgettable impression.
The aroma begins with bergamot, violet, pink pepper, lemon, patchouli, and green apple. The top notes perfectly blend with the scents of musk, sandalwood, styrax, and rose, making up the heart notes. It finishes with the floral aromas of black currant, sweet peach, amber, lilac, and ylang-ylang.
---
Millésime Impérial
The Alluring Fragrance of Royalty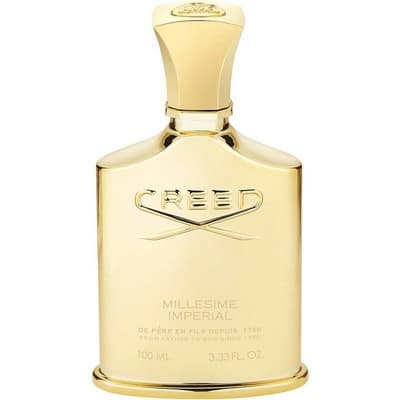 Millésime Impérial is a passionate and warm unisex scent that will take you to the breathtaking country of summer love, Sicily. Even though it first hit the market in 1995, this zesty sea fragrance continues to captivate and win the hearts of consumers.
Black currant, violet leaves, and bergamot make this highly exotic fragrance versatile. This classic fragrance transitions to a fresh combination of iris and marine accord and a woody base of sandalwood, cedarwood, and musk.
This is a scent fit for a king or queen, as seen by its all-gold packaging and the regal air it exudes. The luxurious scent comes with distinctive gold packaging.
---
Sublime Vanilla
Sweet & Floral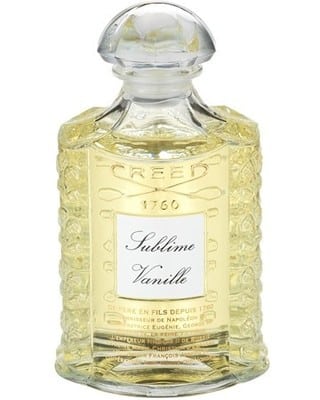 Olivier Creed and his son Erwin present the first Les Royales Exclusives fragrance, Sublime Vanille. It is a decadent fragrance that will unleash the wearer's charisma and sensual prowess.
Blending bourbon vanilla adds an oriental touch to the rich, sensuous base of Tonkin musk from South America. Light citrus undertones like lemon and bergamot escalate the rich sensation. This scent has an irresistible extravagance, like sweet and shimmering silk.
The perfume comes in a hand-blown, Pochet glass bottle that has been intricately carved and decorated with the Creed family crest. This scent is as warm and comforting as the customs of the Creed family.
---
Royal Princess Creed
Irresistibly Sweet & Spicy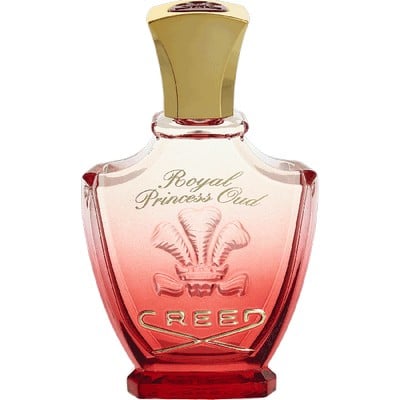 Royal Princess Oud was created to honor Creed's legacy in women's fashion. The first ever Royal Princess Oud was released in 2015 by Olivier Creed.
It has a sensuous, woodsy base of oud or agarwood and benzoin, two of the fragrance's most recognizable notes. The seductive floral scent has notes of sweet violet, rose, and Sicilian bergamot that give way to the warm tones of vanilla and iris. Oud, a valuable and uncommon component, is the perfume's characteristic scent.
This enticing perfume is an excellent choice for sophisticated and passionate women. Like a little red dress, the Royal Princess is versatile and bold.
---
Fleurissimo
Irresistibly Sweet & Spicy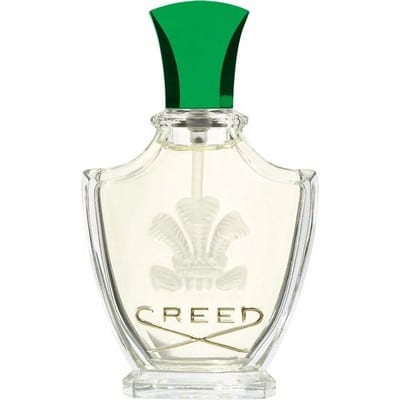 Creed's Fleurissimo is an exquisite floral scent made especially for ladies, produced by James Henry Creed. It was initially crafted for Princess Grace Kelly of Monaco for her wedding in the April of 1956.
To compliment the bride's bouquet, the perfumers at Floris created this captivating fragrance. It fits the ambiance of Hollywood and regality since Princess Grace used to be an American actress.
Bergamot's zingy, citrusy top notes give way to a floral hallmark of iris, violet, tuberose, and Bulgarian rose. This classic scent for ladies is rounded out by the delicate ambergris.
Fleurissimo will make any lady feel like a bride on her most important days.