For more than 30 years, the fashion house of Dolce & Gabbana has been a symbol of luxury and sophistication. Founded in Italy by designers Domenico Dolce and Stefano Gabbana, their brand has become one of the most iconic in the world.
Dolce & Gabbana has produced dozens of perfumes since 1992 when they first launched Dolce & Gabbana Pour Homme, which won an award from the Perfume Academy. Over time, they have released several more scents, such as Light Blue and Intenso. Each scent is unique yet unmistakably Dolce & Gabbana through its packaging and aroma.
For the discerning man looking for colognes that make an impression, Dolce & Gabbana is a perfect choice. These fragrances with aromatic and fresh notes exude strength and sex appeal without overpowering. Each cologne is carefully crafted so that no single note dominates, resulting in a well-balanced aroma that lingers beautifully on the skin.
---
Dolce & Gabbana Pour Homme
Citrusy Masculine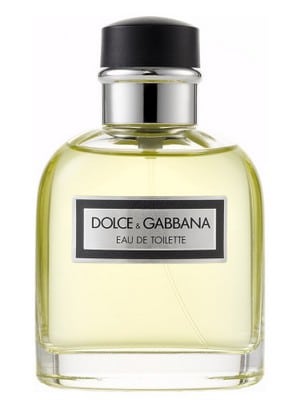 Dolce & Gabbana pour Homme was launched in 1994 and has fascinated men with its timeless aroma.
Its top notes of bergamot, Leon leaves, orange, and tangerine give it a rejuvenating quality. Its heart of cardamom, lavender, pepper, and sage makes it a daring addition to any collection. Its cedar, musk, and sandalwood base create a complex blend of masculinity.
Max Gavarry created a cologne base with an Italian sexy style twist. It has a distinct soapy feel from its fougère influence but, at the same time, remains forever classic. Pour Homme fits any occasion looking to set a cool masculine standard.
---
Dolce & Gabbana Light Blue pour Homme
Happy Lemons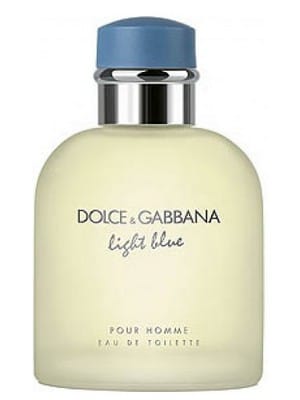 Light Blue pour Homme is a fragrance launched in 2007 that is perfect for young and sporty men. It has a delicate scent but distinctly strong bergamot notes, adding sweetness to it.
Its unique blend of citrus, pepper, incense, and musk gives off an alluring vibe that will turn heads. This scent is best worn on casual days, such as at the beach or when hanging out with friends, making it ideal for men in their 20s and teenagers.
With its combination of sour citrus and woody, fresh spicy notes, Light Blue stands out from other scents and is never forgotten.
---
Light Blue Eau Intense by Dolce & Gabbana
Turquoise Magic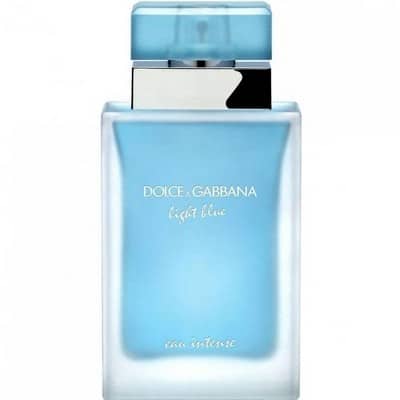 Light Blue Eau Intense Pour Homme was launched in 2017 and perfectly encapsulated the spirit of summer with refreshing citrusy notes of mandarin and frozen grapefruit.
The heart boasts a juniper accord blended with a salty marine, while the base features rich amber wood and musk to wrap up the whole experience. This fragrance has great performance and projection while offering a bright and sunny opening that dries down to a slightly powdery and sweet mandarin tone.
Perfect for outdoor activities in warmer climates, Light Blue Eau Intense Pour Homme is a favorite from Alberto Morillas that is sure to delight.
---
K Men by Dolce & Gabbana
Crowd Pleaser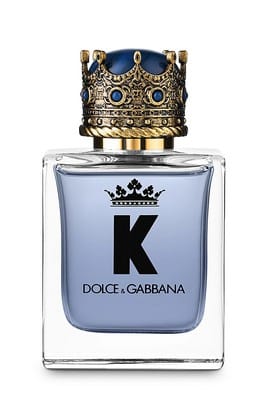 K Men by Dolce & Gabbana was formulated to capture the essence of the modern man in his element.
Created in 2019 by Daphné Bugey and Nathalie Lorson, this sophisticated fragrance blends fresh Sicilian lemon and blood orange top notes with clary sage and spicy pimento accents, all resting on a base of warm cedarwood and vetiver.
It's the perfect scent for the man who wants to look sharp on any occasion, from business meetings to special occasions. With K Men by Dolce & Gabbana, you have found the perfect scent to help you express your confidence, individuality, and strength.
---
The One for Men Eau De Parfum Intense
Perfect Date Pick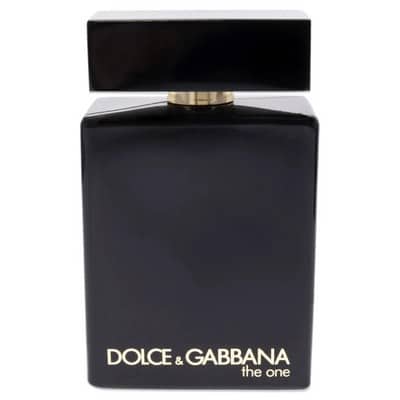 The One for Men Eau de Parfum Intense was launched in 2020. Its captivating blend of opposites is a credit to the formidable talent of award-winning perfumer Jean-Christophe Hérault.
Created to capture masculine charisma and refined elegance, the fragrance brings a striking intensity to its wearer. Its authentic scent explores an enigmatic expression of an olfactive medley, manifesting hints of warm neroli accentuated by striking black leather.
On the skin, cardamom and leather notes establish boldness and balance with gentler hints of neroli and patchouli, leaving a world of difference between the initial impression on the skin and its seductive trail.
---
The One Mysterious Night
Classy Saffron Fragrance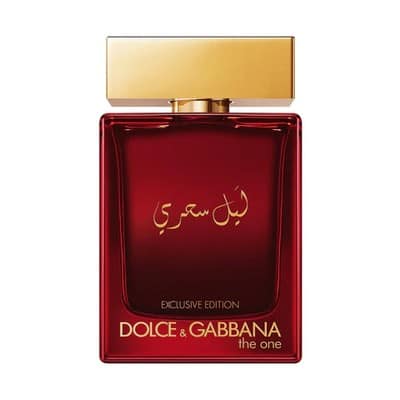 The One Mysterious Night is, in a single word, enigmatic. It has a date night vibe, yet there's something mysterious and unknown about it.
A classic Middle Eastern rose takes center stage while saffron lingers in the background. As the fragrance progresses, the oud gradually reveals itself like the revelation of a new secret. The oud element is nothing to be afraid of but beautifully amplifies the scent's unique character.
Extremely long-lasting and heavy, The One Mysterious Night is perfect for cooler weather occasions where you desire to stand out from the crowd. It's indeed a magical offering from The One collection.
---
Dolce & Gabbana Pour Homme Intenso
All-Season Signature Scent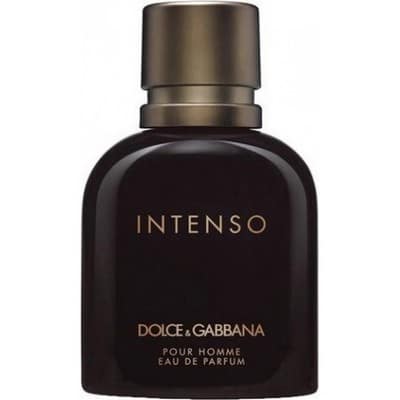 Launched in 2014, Dolce & Gabbana Pour Homme Intenso boasts an exquisite aromatic wood fragrance that evokes class and sophistication.
The composition opens with aquatic notes and green basil and lavender nuances. Its heart features a luxurious South African Moepel wood chord accompanied by floral, balsamic, and honey accents. Tobacco is deepened by hay absolute and dry bran notes, while intensity and strength come from the base of labdanum, sandalwood, and cypress.
Clean enough for spring and summer while lending its warm and heavy embrace through the colder months, Dolce & Gabbana Pour Homme Intenso offers a timeless chic aroma.
---
The One Grey by Dolce & Gabbana
Amazing Green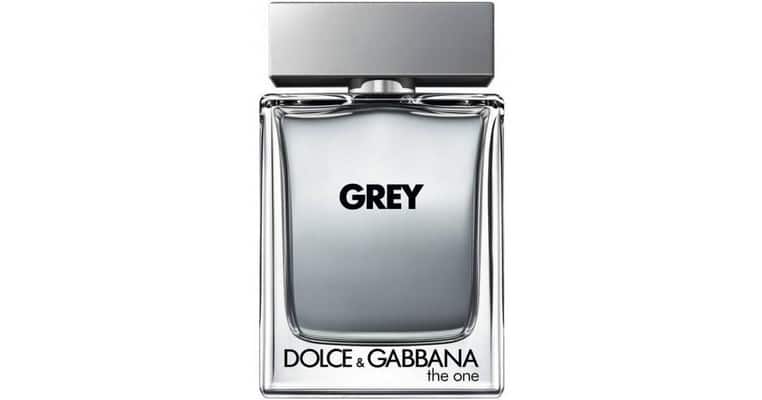 The talented nose of Jean-Christophe Hérault created The One Grey. Its aromatic, spicy, and woodsy notes with a hint of tobacco make this fragrance one of a kind.
Notes such as grapefruit, coriander, basil, cardamom, lavandin, geranium, clary sage, vetiver, patchouli, and labdanum provide a subtle sweet scent with just a touch of light citrus. Cardamom and vetiver give it that special character that will turn heads.
It's the perfect everyday scent for professional environments, as it exudes confidence without being overwhelming. In addition to its attractive fragrance, The One Grey offers good projection and lasts for hours on end.
---
Light Blue Sun Pour Homme
Sophisticated Tequila Sunrise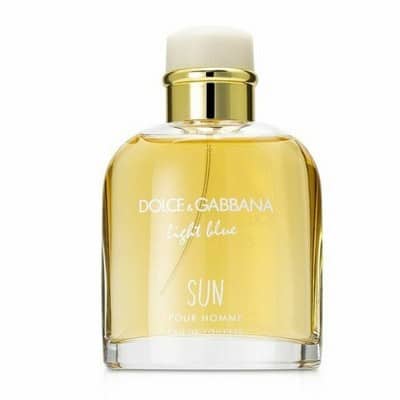 Light Blue Sun Pour Homme was launched in 2019 and is a collection of classic, aqua-woody accords that will add a fresh and sophisticated scent to any setting.
Opening with a chic, masculine blend of citrus notes such as lime, bergamot and hints of orange and lemon, this scent will fit perfectly on any gender looking for youthful warmth.
Supported by aquatic notes in the midsection and bitter wood and herbs on the darker side, this lovely cologne can be worn for any outing with friends or family from day to night, especially given its solid performance of 10 hours or longer.
---
Anthology Le Fou 21
Sexy Green Fragrance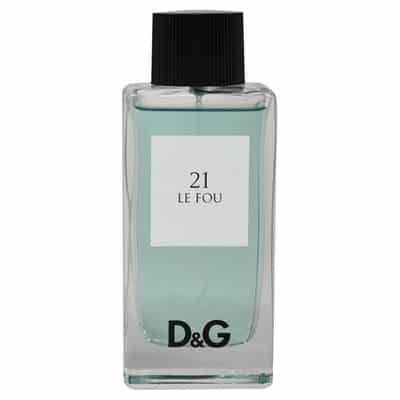 Anthology Le Fou 21 is an exciting and unique fragrance, ideal for carefree and spontaneous men.
Its composition includes bergamot, violet, juniper berries, coriander, cardamom, cognac, ginger, and fern accord that blend to create a delightful olfactory experience. On application, the fresh aromatic scent of bergamot is quickly complemented by soft florals before giving way to a subtle note of Cognac and juniper berries. As it dries down, spicy ginger adds another layer before finally settling into a woody-green aroma that combines fern and woods accords.
It's a great cologne with solid notes that transition subtly while maintaining distinct individual elements.