In 1985, Domenico Dolce and Stefano Gabbana established their fashion house in Italy. It became a popular fashion house with its iconic and elaborate animal prints, pinstripes, embroidery, laces, florals, and other Italian features. For many years, Dolce and Gabbana has specialized in women's wear. From knitwear to lingerie and beachwear – you name it, and they have it.
Like most fashion brands, Dolce and Gabbana also release their signature perfumes. In 1992, the first perfume line from the fashion house was released. This was the same year when it also released its first menswear collection.
Alluring, modern, and sophisticated – these were the words best to describe the perfume lines of Dolce and Gabbana. Its scents are drawn from the ideology of Dolce and Gabbana – to give you the best sex appeal that every woman wants. Combined with the founders' Mediterranean style, this ideology gives out soft and feminine perfumes.
---
Light Blue by Dolce and Gabbana
The Most Popular Summer Fragrance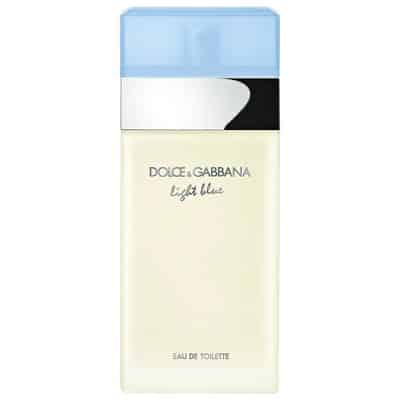 Light Blue by Dolce and Gabbana is a refreshing scent launched in 2001. This masterpiece fragrance was created under the nose of Oliver Cresp.
A few sprays of Light Blue will remind you of Italy's casual and breezy summer afternoon. Its main scent is sparkling fruity and floral, miming the spirit of Italian vibes. However, it has a fresh lime scent that combines well with its fruity and floral scent.
Dolce and Gabbana's Light Blue has a refreshing and crisp scent suitable for teenagers and young professionals. However, since it is not long-lasting, it is recommended to wear this for brunch or quick errands.
---
D&G Anthology L'Imperatrice 3
The Best Daily Perfume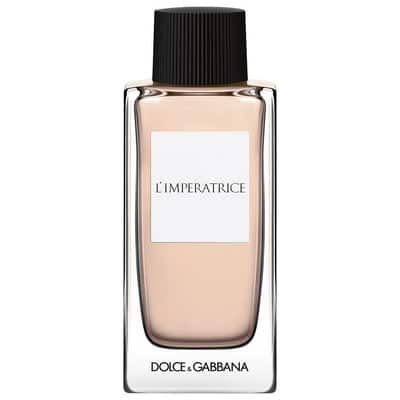 Dolce and Gabbana launched The D&G Anthology in 2009. The collection has five alluring perfumes, one of which is D&G Anthology L'Imperatrice 3. Naomi Campbell endorsed this perfume, making it very popular.
D&G Anthology L'Imperatrice 3 smells like a freshly cut watermelon with a hint of sourness. It has a refreshing scent that gives a summer or spring vibe. The sweetness and sourness complement each other, giving this perfume a clean and sweet finish.
The fragrance is inoffensive and perfect to use daily for women of all ages. It is also suitable for innocent first dates.
---
The One by Dolce and Gabbana
The Head Turner Perfume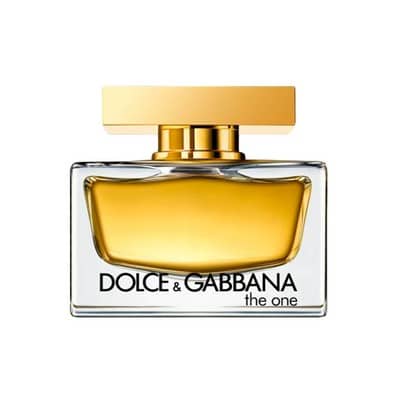 The One by Dolce and Gabbana gives an amber and floral scent. This perfume was launched in 2006. It was created under the nose of Christine Nagel.
The One is one of the most loved D&G perfumes. It has a soft and fresh fruit blend. It smells like a powdery peach with a little vanilla in it. The scent is inoffensive and has a delightful projectile. It also has impressive longevity; a few sprays can last all day.
This is perfect for women who want to draw attention. People will find you captivating when you wear this perfume. Its subtle and sweet scent is perfect for date nights and socialization.
---
The Only One by Dolce and Gabbana
The Best Morning Perfume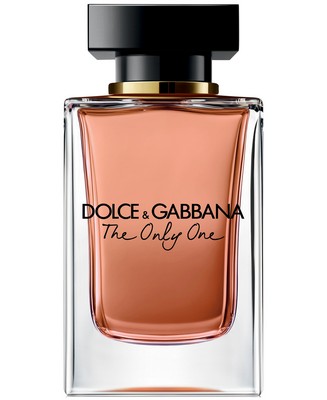 The original The One perfume inspired the creation of The Only One by Dolce & Gabbana. This perfume was launched in August 2018.
If there is a perfume that can make you instantly smile, this is the one, The Only One. This perfume smells sweet and elegant. It smells caramelly but has a little hint of coffee to balance it out. Its fragrance is not intoxicating and can last for a long time.
The similarity between coffee and The Only One is that they are best in the morning. Therefore, this perfume is recommended to be sprayed at the start of your day.
---
Dolce and Gabbana Pour Femme
The Most Feminine Scent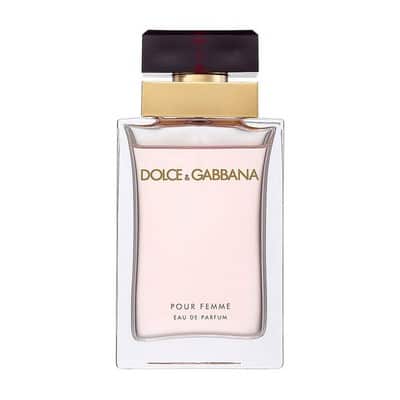 Dolce and Gabbana Pour Femme was one of the first perfume products launched by Dolce&Gabbana. It was introduced in 1992.
Pour Femme by Dolce&Gabbana is a floral scent perfume. It is the epitome of feminine perfume at that time. The scent mimics the sweetness and softness of marshmallows. There is also a light raspberry scent in this perfume. Smelling this will remind you of your youth.
Pour Femme is inoffensive and can last all day. It can also be smelled within an arm's range. It is perfect for women who work in an office environment or girls who attend school all day.
---
Light Blue Eau Intense
Most Refreshing Perfume
Light Blue Eau Intense was formulated under the nose of Oliver Cresp. D&G launched this in 2017.
Imagine enjoying a refreshing bowl of fruits on a hot summer day. As it quenches your thirst, it also cools you down. That is the scent that the Light Blue Eau Intense gives. Thanks to its citrus content, it has a refreshing scent, accompanied by the perfect blend of musk and amber. This makes the perfume intoxicating.
Although light, this perfume is long-lasting. The lightness of this scent is perfect for a tropical vacation. The warm weather compliments the refreshing scent this perfume gives.
---
Sicily
Top Pick for Romantic Dates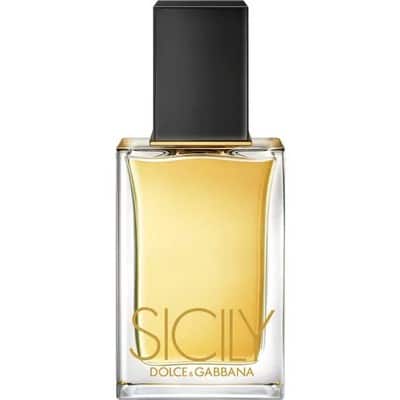 Dolce and Gabbana tried to put the Italy experience in a bottle. They say there is no Italy without Sicily, so they named the perfume after it. It was created by Nathalie Lorson and was launched in 2003.
Sicily's scent will transport you to the romantic sceneries of Italy. It smells sweet, soft, feminine, and very alluring. It starts with the blended scent of vanilla and floral notes. Then, it dries down to a faint musk fragrance. The projection is soft and warm, making it classy and glamorous.
Women who love classic scents will surely adore Sicily. It is perfect for romantic dates and intimate gatherings.
---
Dolce by Dolce and Gabbana
Top Choice for Fashionistas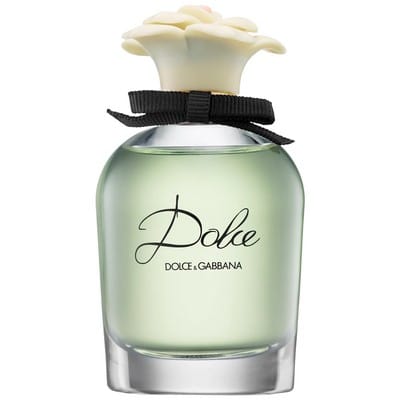 Dolce can represent the brand Dolce & Gabbana. Its inspiration draws from the sensual journey of the founders of Dolce & Gabbana. It was launched at the beginning of 2014.
Dolce is best described as a soft and feminine scent of flowers. It has a bold fragrance of neroli leaf, which gives freshness to this perfume. It also has a subtle scent of cleanliness. It reminds you of the aroma of a river bath.
A spray will give you the sparkle that you need. It can be a signature scent, for it is long-lasting and has a wide range of projections.
---
Dolce Garden
Top Pick for Beach Lovers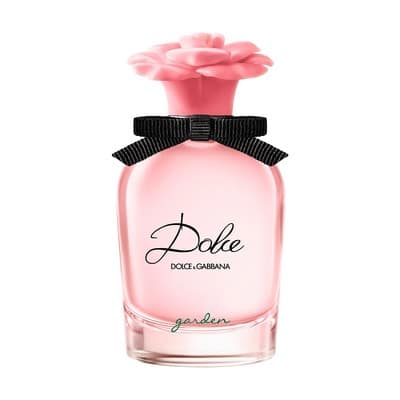 Dolce Garden was launched in 2018. Violaine Collas formulated this perfume. It was part of the Dolce line of Dolce Gabbana.
Dolce Garden has a unique white flower, fresh, and coconut-like scent. The coconut scent is very dominant in this perfume. It gives a warm and refreshing vibe. It's not sweet, but it has a creamy effect. As it dries down, a little scent of vanilla can be smelled.
The creamy scent of Dolce Garden will revive the waves of the ocean. It is perfect for women who rock their vacation on the beach or a tropical island.
---
Rose The One
Top Pick for Springtime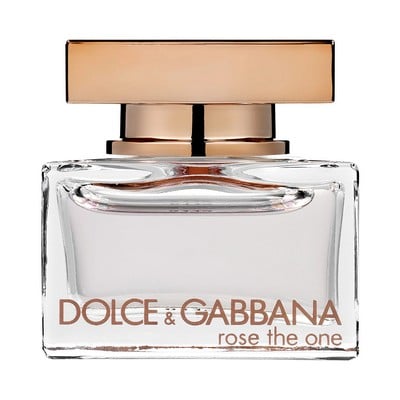 Rose The One is a perfume that falls under The One collection line. It was launched in 2009.
This perfume is the face of spring. It smells like a garden full of sweet and freshly bloomed flowers. It has a pleasant, feminine, and uplifting scent which is inoffensive. Despite being labeled as a floral scent, it does not smell like other floral perfumes. Instead, it has a subtle clean, and soft fragrance, which makes it stand out.
This perfume is perfect during spring. It mimics the environment and gives you a light, almost calm effect. The scent is long-lasting and can be worn any time of the day.
---
Dolce&Gabbana Pour Femme Intense
Sweet, Clean & Fresh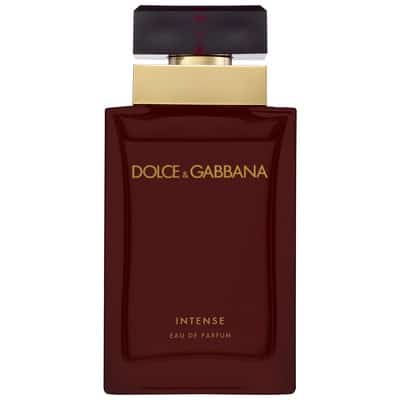 Dolce & Gabbana Pour Femme Intense was introduced first in 2013. This perfume was branded as the new version of Dolce & Gabbana Pour Femme.
Dolce & Gabbana Pour Femme Intense smells like a clean, sweet, refreshing fragrance. The combination of clean and fresh mandarin and neroli is perfect. Its sweetness will remind you of candies and marshmallows but is balanced with a faint powdery scent. It does not last that long, but the projection range is impressive.
This perfume is perfect for young women. The lightness and cleanliness of it complement the youthful vibes.