It is rare to find someone so intertwined with the science of fragrances as Kilian Hennessy, the grandson of the founder of the LVMH group. The H stands for Hennessy, known worldwide as a cognac-making family. Keeping in line with his family's tendency to produce luxury goods, Kilian developed a perfume house known as the Kilian brand.
Kilian graduated in communication and language studies, which served as a foundation for his thesis on the semantics of odors. In his search for a common language between people and the gods of ancient history, Kilian built his perfume house and worked with the finest noses in the fragrance industry.
As a result, the Killian brand is well-known for fragrances that push the envelope, elevating the experience based on years of research. Kilian's passion for languages and its connection with odors resulted in one of the most popular perfume houses to come out of France.
---
Angels' Share
Woody & Intoxicating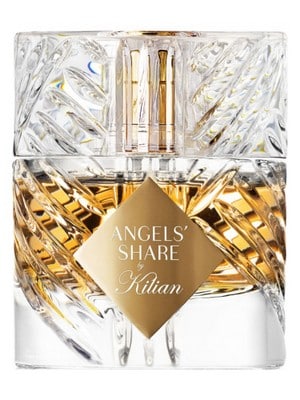 As part of the extremely popular fragrance line known as the Liquors, Angels' Share looks like a luxury spirit, which is par for the course with Kilian fragrances. As a part of the Liquors lineup, the primary note of Angels' Share is cognac, though there are other notes that elevate the fragrance.
Aside from the top note (cognac), Angels' Share has cinnamon, tonka bean, oak, praline, vanilla, and sandalwood to complete the composition. Overall, it develops a subtle fragrance that is simultaneously woody and intoxicating.
It's a top pick for those looking to impress their date.
---
Black Phantom
Sugar, Spice & Everything Nice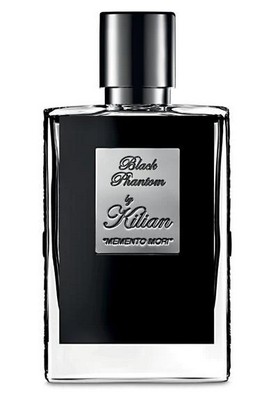 Black Phantom is a Kilian fragrance that was launched in 2017 and was meant for both men and women, though it seems to have much more of an impact when worn by the former. Black Phantom has many subtle touches, making it a masculine scent with feminine qualities.
For example, Black Phantom has distinct notes such as dark chocolate, caramel, coffee, sugar cane, almond, and sandalwood to develop its foundation. The top note is rum, which brings everything together. It's warm and spicy but also sweet and uplifting.
It's the perfect fragrance for a luxury event, as the Black Phantom is often considered a luxurious scent.
---
Moonlight in Heaven
Tropical Sweetness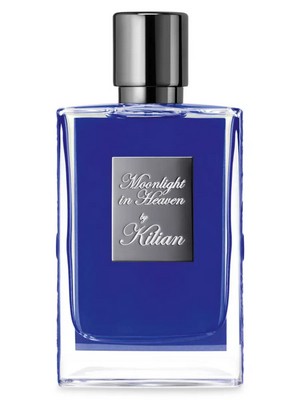 Tropical fragrances are often seen as challenging to use as they tend to overpower many other notes. That said, Moonlight in Heaven by Kilian is an amazing fragrance that puts together an intoxicating tropical blend. The fragrance is best described by its title.
Moonlight in Heaven starts with a dash of grapefruit and lemon before other notes, such as pink pepper, mango, and coconut. You also have rice, vetiver, and tonka bean working to develop a robust overall composition.
The tropical sweetness of Moonlight in Heaven makes for an excellent summertime fragrance.
---
Rolling in Love
Vanilla Almond Milk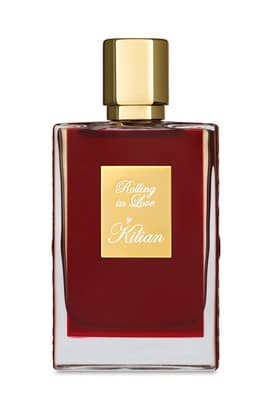 The Kilian brand has always been known to push the envelope when it comes to fragrances. For example, many people have called Rolling in Love a deceptively simple scent, as it starts off seeming like a sugar bomb, only to become more complex as it goes.
Rolling in Love has inspired notes such as mixing almond milk with ambrette (musk mallow) alongside iris, freesia, tuberose, tonka bean, and vanilla. It might come off as too sweet at first, but as it contacts the skin and dries, you're left with a feeling like you're rolling in love.
Rolling in Love is a go-to Kilian date fragrance.
---
Apple Brandy on the Rocks
Fruity & Aromatic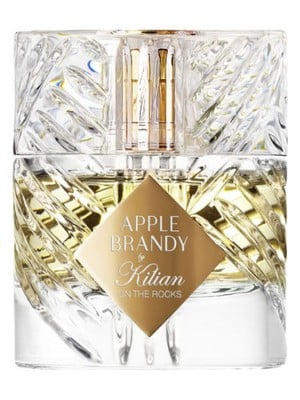 One of the Kilian perfume house's most popular lineups is the Liquor brand, with Apple Brandy on the Rocks being a fantastic head-turner. The scent was meant to be aromatic and fruity, similar to the intoxicating spirit suggested by its title.
Apple Brandy on the Rocks is a subtle combination of apple, cardamom, bergamot, pineapple, vanilla, moss, Ambroxan, cedar, and a dash of rum and brandy to finish it off. While it's considered a straightforward fragrance, its fruity aromatic notes make it one of the most popular choices for men.
Surprisingly, Apple Brandy on the Rocks is ideal for daily use.
---
Flower of Immortality
Vividly Fruity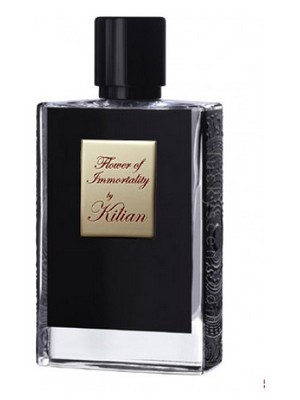 The Kilian brand of perfumes is well-known for its titles, as it manages to accurately represent the fragrance while still remaining mysterious. In this case, the Flower of Immortality was launched in 2013 and has been attracting noses ever since.
The notes found in the Flower of Immortality include white peach, iris, rose, black currant, tonka bean, and carrot seeds. It's a fascinating batch of notes that come together to create a curious fragrance worthy of its name.
The Flower of Immortality is the perfect fragrance for those with a fondness for strong, fruity fragrances.
---
Criminal of Love
Spicy & Refreshing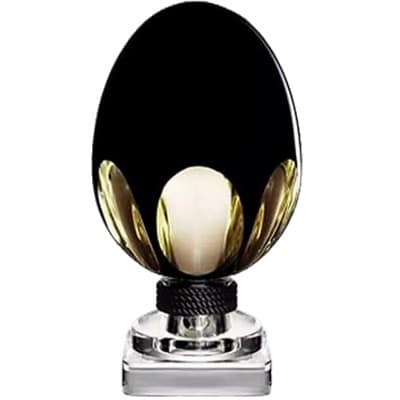 The Art of Love collection by Kilian is well-known for being inspired by the red passion of love. There are various fragrances in the lineup, with Criminal of Love being one of the most iconic. No matter the fragrance, they are all built with a single foundation: the rose.
Criminal of Love has the primary note of Turkish rose, and it's accompanied by notes including cardamom, saffron, atlas cedar, papyrus, tobacco, patchouli, incense, and Immortelle. It's refreshing and spicy, with the Turkish rose being the star of the show.
Criminal of Love is a unique scent for those looking to capture the heart of their partners.
---
Sacred Wood
Simple & Subtle
Kilian fragrances are known for being exquisite compositions, no matter how complex or simple. Sacred Wood is a popular fragrance primarily due to the latter. It's a simple composition, and there isn't much else to say. However, it's still a product of passion and research, as the scent is remarkably subtle despite its simplistic nature.
There are two notes in Sacred Wood: sandalwood and milk. It's a refreshing scent that takes two notes and elevates them to something truly special.
As a cologne for men, Sacred Wood can be surprisingly irresistible. Its simplicity makes it ideal for daily use.
---
Bamboo Harmony
The Bamboo Cutter Fragrance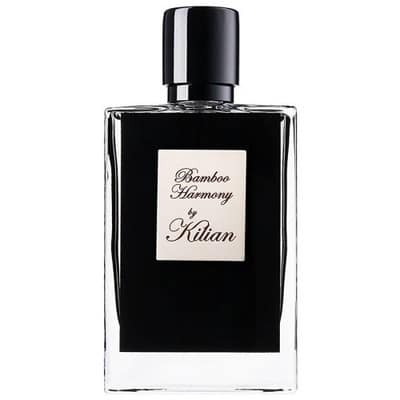 One of the oldest and most popular Japanese folk tales is known as the Tale of the Bamboo Cutter. Bamboo Harmony by Kilian is a fragrance that takes the folk tale as an inspiration, as bamboo has long been considered a symbol of human perfection in ancient Asian cultures.
The idea of Bamboo Harmony is as though you've just taken a sip of exquisite white tea off of bamboo. It has notes including tea, bamboo, bergamot, mimosa, spices, fig leaf, holly, and oak moss.
Bamboo Harmony makes for a unique scent that's perfect for rare occasions and milestones.
---
Dark Lord
Gentleman of the Night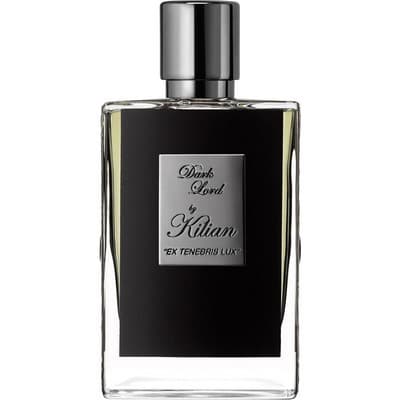 Masculine colognes are often at their most popular when perfumers take advantage of dark and mysterious fragrances. Dark Lord by Kilian is the penultimate collection of fragrances set to fully express the gentleman of the night. It's an elegant fragrance and one that turns heads on any occasion.
Dark Lord is a combination of dark and light notes, which is why it works so well to seduce curious noses. It has rum, pepper, leather, and vetiver, but also Sambac jasmine, Davana, and bergamot.
Are you interested in wowing someone on your first date? It's hard to argue with the results when you use Dark Lord by Kilian.
---
Smoke for the Soul
Smoky Elegance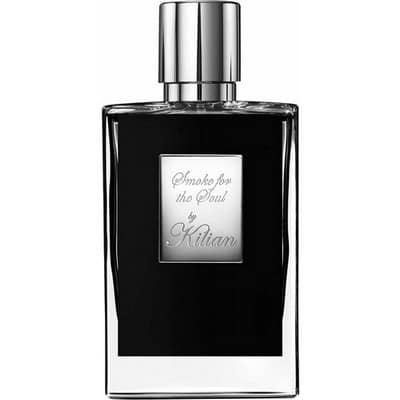 Cannabis is well-known for its potential to ease stress and help people relax. The Kilian brand wanted to take this essence and turn it into a fragrance that could potentially do the same thing, resulting in Smoke for the Soul launching in 2014.
Smoke for the Soul has cannabis, eucalyptus, mate, birch, and tobacco as part of its primary notes. Grapefruit, cardamom, and Cashmirwood serve to enhance the overall scent.
If you're a fan of any of the notes above, you might want to give Smoke for the Soul a try. It's a surprisingly relaxing and elegant composition.
---
Light My Fire
Masculine & Exquisite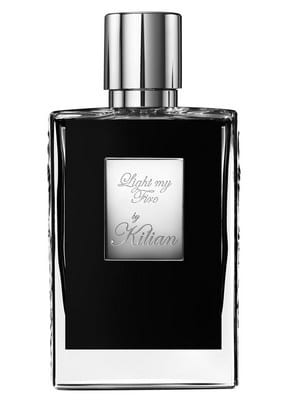 Light My First by Killian is a fragrance that launched in 2014. The Kilian brand wanted to use tobacco as the primary note, giving the fragrance a surprising range. It's similar to Smoke for the Soul, but Light My Fire has a sweetness to it that sets it apart.
Light My Fire has tobacco and hay as part of its primary notes. It also has vanilla, honey, patchouli, cumin, vetiver, birch, almond, and tonka bean to elevate the primary notes.
While Light My Fire makes for a vivid masculine scent, it's subtle enough that it can be used as a general fragrance for daily activities.