Francisco Rabaneda y Cuervo, who's famously known as Paco Rabanne, was one of the world's greatest couturiers. This Spanish designer started his business when he and his family fled during the Spanish Civil War. The fashion industry was not an obvious choice for Paco Rabanne, an architect, but he tried it anyway. He started his fashion career by designing jewelry pieces for other houses. Soon he tried to launch his own clothing lines with unconventional styles.
Paco Rabbane's unique fashion statements were a hit with the masses. He soon thought of expanding his business by entering the perfume industry. Paco Rabanne introduced his first cologne, "Paco Rabanne," for men, which paved the way to his success.
Nowadays, Paco Rabanne is still rocking the perfume industry by expanding its patrons. He included perfumes dedicated to innovative, bold, and modern women.
---
Olympea
Salty & Floral Scent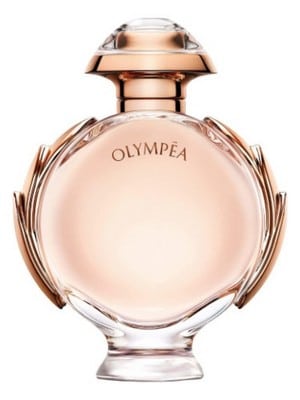 Olympea by Paco Rabanne was a feminine version of the well-known Paco Rabanne cologne Invictus. This was formulated thanks to the creative noses of Loc Dong, Anne Flipo, and Dominique Ropion. It was launched in the market in 2015.
Evoking fresh oriental scents is the main concept of Olympea. It opens with a burst of sparkling green ginger and mandarin. It's the perfect blend of notes to set Olympea's refreshing tone. Then, hints of salted vanilla notes will gradually appear. Finally, Olympea settles in a delicate blend of salty and floral notes.
Olympea has one of the most unique and sexiest scents in perfumery. Pairing this with your favorite cute little black dress is recommended.
---
Lady Million
Must-Have Perfume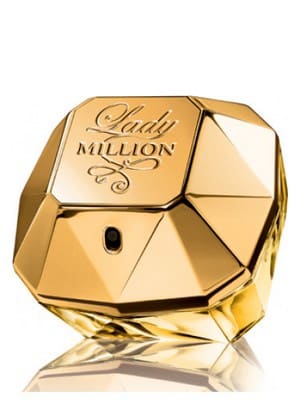 One of the most popular fragrances of Paco Rabanne is Lady Million. It was officially launched in 2010. The perfumers Anne Flipo, Dominique Ropion, Beatrice Piquet, and Bruno Jovanovic spearheaded its creation.
Lady Million is fierce, dazzling, and seductive. It has the perfect balance between warm and sweet notes. It welcomes you with a combination of honey and flowers, which is soft and feminine. It then becomes more playful and seductive as it highlights its citrus layers. Finally, Lady Million ends with a very refreshing and clean burst of notes. It is definitely a must-have!
Lady Million is an easy-to-wear and exquisite perfume. It also has impressive sillage and longevity.
---
Ultraviolet
Top Pick for Modern Women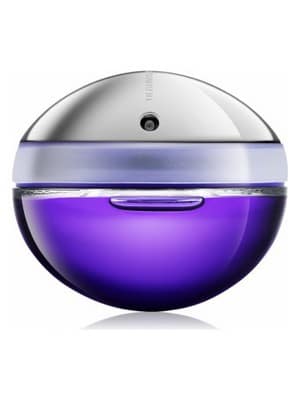 Ultraviolet by Paco Rabanne was officially released on the market in 1999. The nose behind this fragrance was the creative perfumer Jacques Cavallier.
The scent of Ultraviolet by Paco Rabanne is weird in all the best ways. The combination of sweet violet scent and soap surprisingly works together. It has bitter and sweet notes that complement each other. At first, you will notice a feminine scent, but as it dries down, an overpowering fragrance of soap will appear.
The modern smell of this perfume is perfect for innovative women out there. It can boost the confidence and self-esteem of anyone who wears it.
---
Pure XS For Her
Top Pick for Date Nights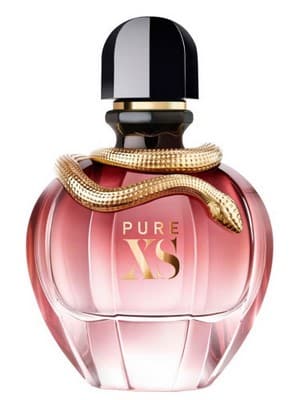 Pure XS For Her by Paco Rabanne was first introduced in the market in 2018. This was created under the nose of Quentin Bisch.
Pure XS for Her is the wildest creation in the brand's perfume collection. It is a literal rollercoaster ride for your senses. It starts with a mild and caramel-like popcorn scent, followed by an avalanche of magnetic ylang-ylang notes. Then, the perfume explodes to a combination of various notes. Finally, the fragrance settles in an amazingly sweet and slightly roasted scent. It makes you want to indulge in this perfume.
Wear this perfume on a date night or get-togethers. You will notice that the fragrance makes you smell irresistible.
---
Olympea Intense
For the Modern Day Goddess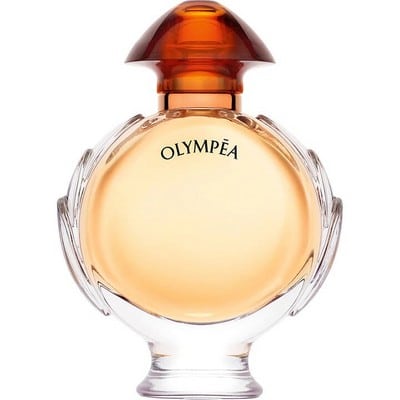 Released in 2016, the Olympea Intense was another interpretation of a modern-day goddess.
Beauty, wit, and glory. Why stop there when you can add the perfect scent to complete the goddess package? The Olympea Intense by Paco Rabanne is a goddess aura turned into a perfume. It has a highly sensual scent that comes from its salty vanilla notes. It is also infused with deep amber that balances the initial fragrance. Its longevity is comparable with timeless beauty – it can remain for more than 12 hours.
Every woman must have this perfume in their closet. Spray this whenever you want to feel sexy, pretty, and sensual.
---
Olympea Legend
Best Holiday Perfume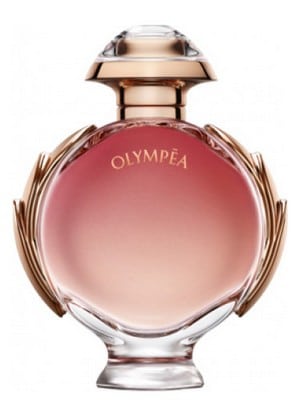 The Olympea Legend was created under the creative mind of Loc Dong. It was released in 2019.
Olympea Legend will make you believe in love at first sniff. Considering the heavenly blend of cacao and coconut, this is one of the rarest perfumes in the world. The initial scent is syrupy and plummy, reminding you of your favorite dessert. However, as it dries down and settles, you'll notice its light floral scent, balancing the intensity of the initial notes.
It has good sillage and impressive longevity. You can wear this on occasions like Christmas, Thanksgiving, and important holidays.
---
Lady Million Prive
Hypnotic & Sensual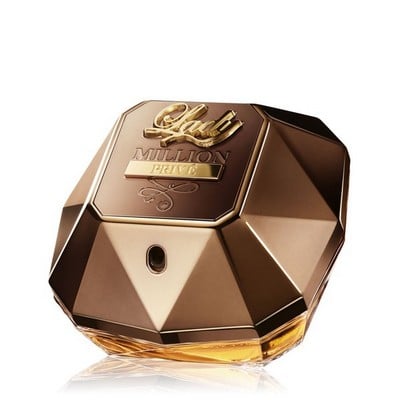 Lady Million Prive was officially released in 2016. Its head developer is the talented perfumer Anne Flipo.
Lady Million Prive is the scent of a fascinating and irresistible woman. It has a great balance of woody and orange blossom, which gives a hypnotic, deep, and sensual fragrance. The scent of vanilla and raspberry will rise as the perfume dries down. Spraying this perfume will give a new character and depth to the wearer.
This perfume will serve as another piece to boost your confidence and self-esteem. You can wear it during important meetings or work-related activities.
---
Fame
Best Summer Scent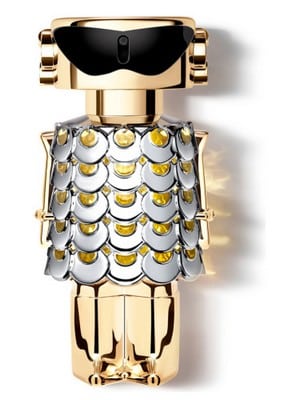 Fame was a result of the collaboration of Dora Baghriche, Marie Salamagne, Alberto Morillas, and Fabrice Pellegrin. It was launched in 2022.
Fame's opening is composed of a fresh and delicious mango fragrance. An equally alluring creamy floral scent quickly replaces this scent. A touch of frankincense spice will please your senses as it dries down. Fame's vibrant and warm aura will transport you to a magnificent beach somewhere in the Pacific. It's like a summer vacation in a bottle.
It has excellent sillage and longevity, so it's perfect for your summer getaways and parties.