Most people know the famous American socialite, heiress of many hotel chains, and the great media personality, Paris Hilton. She rose to fame by working as a fashion model, but her expensive lifestyle drew more work and attention than her modeling career.
As she attained fame and power through the reality television series "The Simple Life," she began to work on launching her brand. Nothing can beat her name in terms of fame and glory, so she used the name Paris Hilton as her fashion title. She began to develop perfume with the help of Parlux. In 2004, she launched her first fragrance. It became a hit, and people demanded she brings more items into the perfume industry.
In totality, Paris has 30 perfumes with many good reviews from the masses. Her fragrances are luxurious, dazzling, and colorful, like Paris Hilton's personality, style, and liking.
---
Paris Hilton
First Paris Hilton Perfume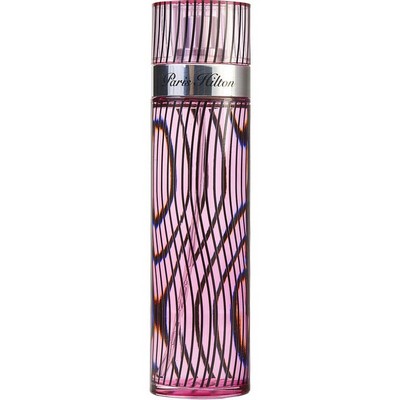 Paris Hilton is a self-titled perfume of the socialite American. It was created under the supervision of Steve DeMercado and James Krivida and launched in 2005.
It was the very first perfume released by Paris Hilton. It is a perfect match for her personality and colorful lifestyle. It mimics extravagance and temperament. Paris Hilton opens with a heavy scent of apple, orange, and melon. Then, it fades into a seductive and intense floral fragrance. After a while, it dries into a powdery, alluring scent.
Ladies from the '90s will have pangs of nostalgia because of this perfume. However, it is a perfect match for women who likes a teenybopper scent.
---
Can Can
The Best Perfume for Teens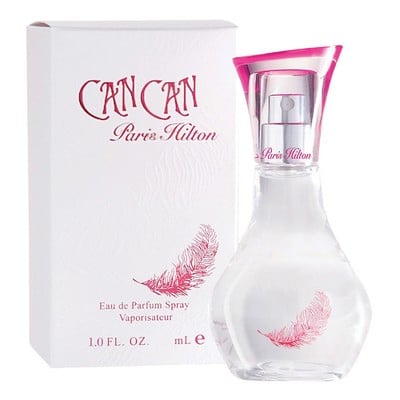 Can Can is another installment in the Paris Hilton perfume line. It was created under the nose of Jean Claude Delville. It was officially released in 2007.
This fragrance was inspired by the movie Moulin Rouge and the song Lady Marmalade. It gives a sensual and beautiful burst of fruity floral scents. You can quickly identify the cheerful tones of clementine blossom, black currant, and nectarine, accompanied by hints of oriental notes. After a while, it dries into a complex cotton candy scent, making Can Can delicious and irresistible.
Can Can is a scent that represents teenage girls. It's energetic, girly, sweet, and very youthful.
---
Heiress
Top Pick for Powerful Ladies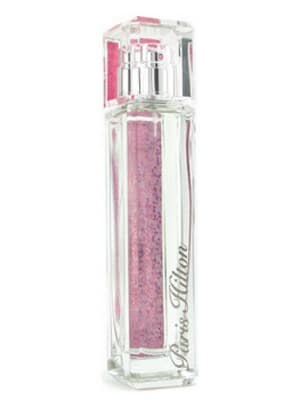 The Heiress perfume was named after Paris Hilton, the heiress of the Hilton chain hotels. It was launched in 2006.
Its opening is composed of a strong blend of orange, peach, and passion fruit. This citrusy scent will linger until it dries into a classic scent of champagne and mimosas. It is a very feminine perfume with a good balance of refreshing tones. In terms of projection and longevity, this has a good reputation. You'll surely receive a lot of compliments while wearing this.
This scent has a great office-wear perfume. It is powerful and sweet but not headache-inducing.
---
Siren
Lightest Paris Hilton Perfume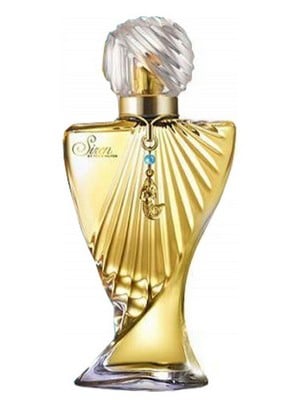 The ninth Paris Hilton perfume was named Siren. It was created under the nose of Honorine Blanc and officially launched in the market in 2009.
The scent of Siren is compared to the gentle hugs of clouds: light, soft, and dreamy. It opens with the lovely scent of gourmand peach jellybean and orange mimosa. After a while, the comforting scent of vanilla and mellow citric notes will appear. Siren is a masterpiece, a literal cloud-nine experience.
It is perfect to wear during summer evenings and autumn days as its warmth is inviting and invigorating.
---
Dazzle
Top Pick for Special Occasions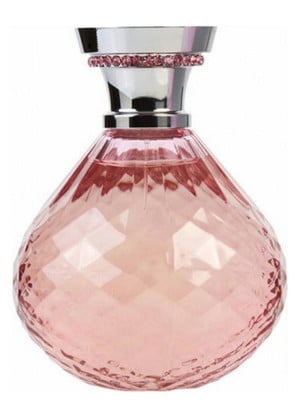 In 2012, Paris Hilthe launched Dazzle as part of her collection. It was created by the talented perfumer Frank Voelkl.
Dazzle's inspiration draws to the colorful world of Paris Hilton. The scent is all sparkling, sweet, pretty, and playful. First, it will welcome you with a festive burst of peach nectar, pink lady apple, and cheery maraschino notes. Then, it turns a little more feminine as the scents of vanilla and musk appear. The blend is very Paris Hilton – dazzling and charming.
Its sillage and longevity are very promising. So reserve this perfume for special occasions or whenever you want to feel extra beautiful and charming.
---
Fairy Dust
Most Versatile Perfume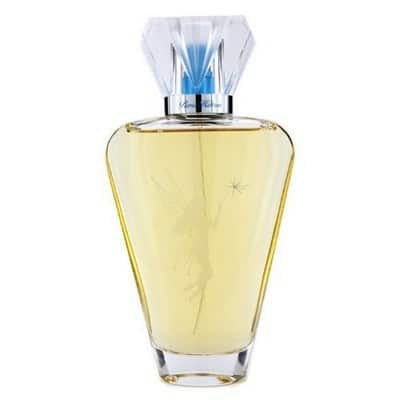 Fairy Dust is the fifth collection of Paris Hilton perfumes. It was officially launched in 2008 and made by the corporation Mane USA under the license of Parlux.
True to its name, Fairy Dust brings magic to the wearer. It opens with Processo's distinct scent, making the perfume very bubbly and unique. You may also notice hints of pink peony and orange blossom in the opening act. Then, as it settles, scents of musk, vanilla cream, and cashmere will gradually appear.
From young to more mature women, anyone can rock this perfume. Wearing this will make you feel like a fairy or a princess!
---
Just Me
Trendiest Perfume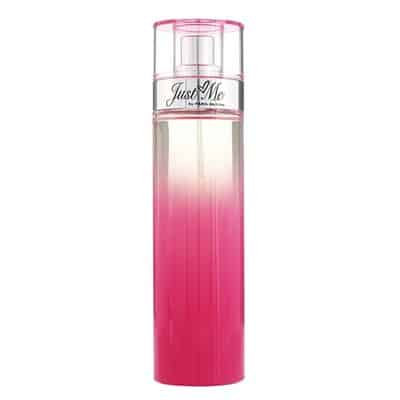 Paris Hilton launched just Me perfume in 2005. It was created under the nose of Steve De Mercado.
This scent is one of the most innovative perfumes of Paris Hilton. It has a trendy scent of cocktail flowers and fruits that gives you a decadent fragrance. As it dries down, you will notice the subtle yet powerful fragrance of Tahitian vanilla and Egyptian sandalwood. The burst of scents mimics the lavish lifestyle of the Paris Hilton.
It is impressive in terms of sillage and longevity. However, this perfume is more appropriate for young women who always like to join the trend.
---
Rose Rush
Best Floral Perfume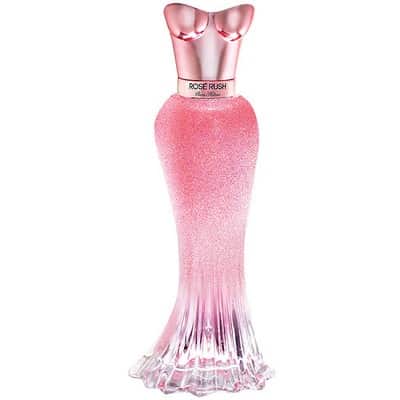 Rose Rush was another perfume in the Paris Hilton's Gold Rush fragrance collection. It was launched in 2017 and was developed by perfumer Richard Herpin of Firmenich.
Rose Rush will take you to a garden filled with blooming flowers. A few sprays, and you'll be greeted with a majestic burst of neroli, rose petals, and lychee notes. The floral scents blend well with the juicy scent of papaya and other fruity scents. Although other notes are present, Rose Rush smells very floral.
Pairing this with your floral dress will definitely be a good match. Lovers of floral scents won't be disappointed with Rose Rush.
---
Paris Hilton Sheer
Best Signature Perfume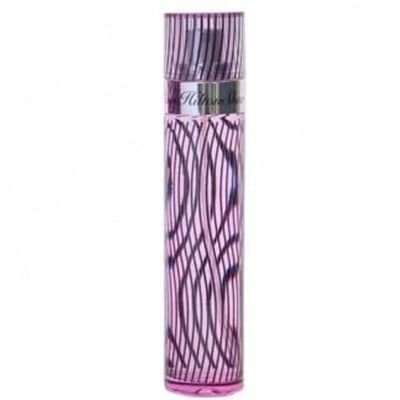 The Paris Hilton Sheer was a perfume launched in the market in 2005. It is known to be the lighter and more airy version of the first-ever Paris Hilton perfume.
Paris Hilton Sheer smells expensive. It is a light and fruity scent that lingers with the wearer for a long time. A burst of savory apple notes will greet you as it opens. And then, light and airy floral scent will slowly develop as it dries down. The combination of scents is pleasant, inoffensive, and not overpowering. Plus, its longevity and sillage are noteworthy.
It is a perfect daily and signature perfume. Paris Hilton Sheer is perfect for family gatherings, job interviews, and first dates.