Ralph Lauren is a fashion company based in New York City. The creator Ralph Lauren started by making suit ties before launching tailored shirts for men and women. Today, the company manufactures products from mid-range to luxury items. They are well-known for marketing and distributing goods in the fashion, home, accessories, and perfumes industries.
In 1978, Ralph Lauren launched its first-ever fragrance line, Lauren for women and Polo for men. This was the first time a fashion company launched separate fragrance lines which cater to both men and women. In the following years, various lines were introduced to cater to the growing demand for Ralph Lauren fragrances.
Their perfumes are best for everyday use; on any occasion, there is a perfect Ralph Lauren perfume to wear. Their innovative take on fragrances made them one of the most successful perfume manufacturers today. Ralph Lauren perfumes take fragrances to a whole new level.
---
Polo Big Pony 2
Compliment Magnet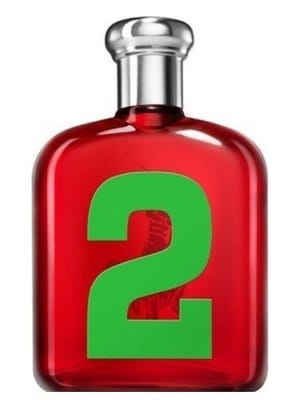 This scent, launched in 2012 and created by the seasoned nose of master perfumer Honorine Blanc, has been a fan favorite since its release.
The flowery, fruity, and exotic ingredients make up the Polo Big Pony No. 2 fragrance for ladies. The appealing fragrance is a very smooth combination of cranberry and Tonka mousse, and it is sure to attract attention and get comments everywhere you go.
This Polo Big Pony 2 eau de toilette spray has a warm and inviting fragrance, making it an ideal option for contemporary young ladies interested in discovering their true sensuality.
---
Ralph
Best for Office Optimism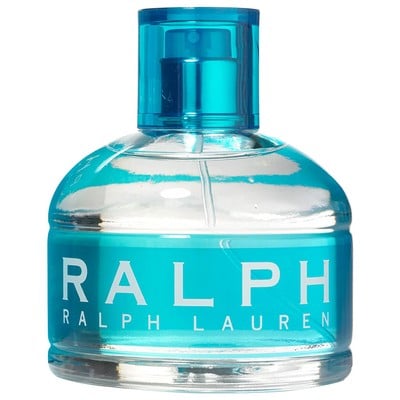 Ralph Eau de Toilette was released in 2000. Alain Alchenberger created the distinctive elixir to concoct the best scent for relaxing office work.
The sparkling fragrance for women begins with top notes of citrus zest, apple, and mandarin. The fragrance then progresses to aquatic middle notes of freesia, linden flower, and magnolia. The delicate base note is contributed by white musk and orris, which harmonize with the fruity top notes.
The aroma of fruit and flowers is like that of a hardworking and optimistic worker. When you put on this fragrance, positivity seeps in.
---
Blue
The Amber Floral Head-Turner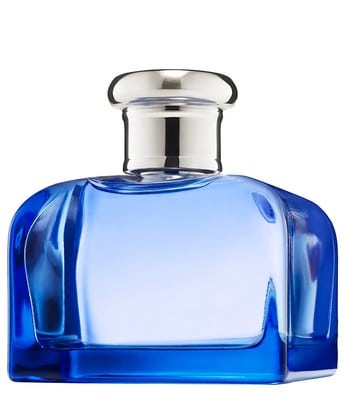 Pierre Negrin, the nose behind scents for Calvin Klein and other luxury brands, collaborated with Ralph Lauren to produce Blue by Ralph Lauren Eau De Toilette Spray. The product was officially released in 2003.
A mix of melon de Cavaillon, basil, verbena, and washed suede, Polo Blue evokes the openness of the sky, the vitality of the sea, and a revitalizing breath of fresh air. It has top notes of lotus flower, peony, lilac, rose, and tuberose, with heart notes of jasmine, gardenia, and Muguet.
Elegantly embodying the eternal character of today's sophisticated lady, the scent is light and airy.
---
Ralph Fresh
Top Pick for Beautiful Summer Picnic Dates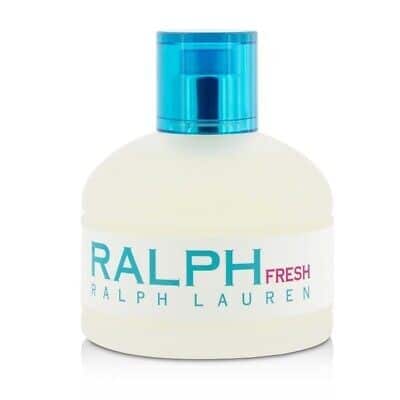 Ralph Fresh is a new fragrance for ladies, introduced in 2015 by Ralph Lauren.
The sweet and tangy top notes of watermelon and Mandarin orange in this eau de toilette spray are accented by the sour undertones of lemon. This flowery scent, courtesy of magnolia and rose, is ideal for making a statement about your femininity. The musk base note grounds this fragrance and ensures it lingers on your skin well into the night.
A crisp, zesty scent is ideal for a stroll through a flower garden on a sunny summer day.
---
Notorious
Red Carpet Head-Turner
Meant to be a head-turner, Notorious is designed to make someone smell like a Hollywood star on the red carpet. Notorious was introduced in 2008 and is still one of the most sought gala event fragrances.
The spicy, citrusy scent mixed with floral aromas makes this perfume perfect for night use. To balance everything out, vanilla and patchouli complement the strong scent of black currant, pink pepper, and Italian bergamot. The sweet, woody smell from the iris root makes this perfume comfortable to wear.
Notorious is perfect for day and night events, as the classic elegant smell of the perfume can truly entice anyone. The citrusy aroma is also ideal for autumn, as the cold air enhances its scent.
---
Riviera Dream – Lime
Best for Fresh Travels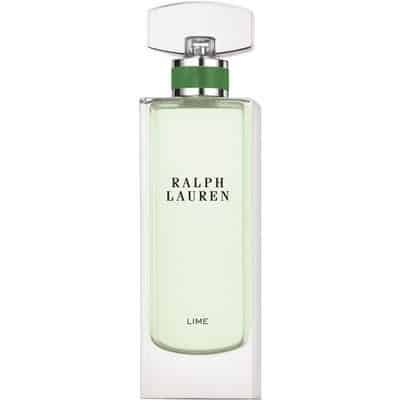 Calice Becker of supplier Givaudan came up with the fragrance's formulation. In 2016, the perfume first hit shelves with its unique aroma.
The elixir features a mix of citrusy, aromatic, and bitter scents that blend to create a refined and refreshing perfume. Close inspection after application reveals a subtle aroma of sour, fruity, and sharp suggestions that mask an essence of light, zingy, cleansing sensations.
Its gentle aroma induces a relaxation that's especially welcome while coping with the stress of making and executing complicated travel plans and enduring long, tiring flights.
---
Tender Romance
The Scent of a Comforting New Love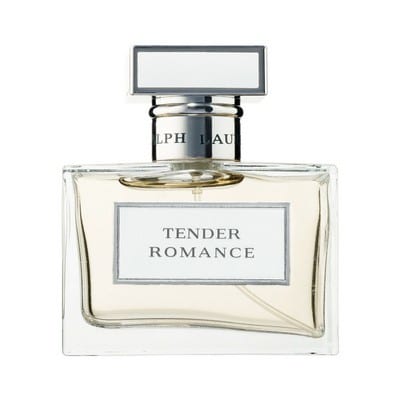 Honorine Blanc, a world-famous perfumer, created the signature oriental flower aroma for her Tender Romance Eau de Parfum Spray. For the first time in 2016, it hit stores.
Pear, bergamot, and ginger make up the zesty top notes. Then, the middle floral notes of jasmine, white magnolia, and white ginger lily enter to complete the picture. Base scents of benzoin, musk, and cashmere wood become apparent before the smell concludes and features subtle low tones.
The scent of Tender Romance, as its name implies, evokes the warm, reassuring feelings that come with the anticipation of a new romantic relationship.
---
Beyond Romance
The Year-Round Scent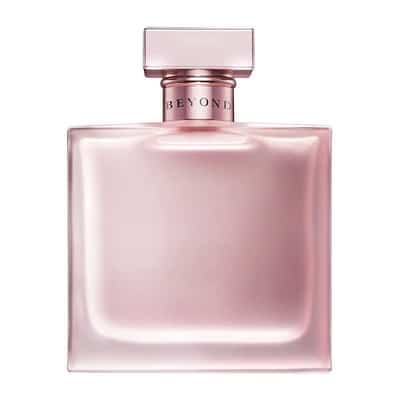 Beyond Romance by Ralph Lauren is yet another original Honorine Blanc fragrance for women. The year 2019 marks the debut of this product.
The fragrance's top notes of mandarin, raspberry coulis, and bergamot make it initially smell like a sugar-coated, fresh raspberry. Base notes of black vanilla, cashmeran, and white musks dry down to a powdery vanilla musky aroma, balancing out the middle floral notes of jasmine, rose centifolia, and lily of the valley.
It's appropriate to wear Beyond Romance any time of year because it's a newer fragrance that doesn't offend and gets plenty of positive feedback.
---
Ralph Love Eau de Toilette
Relaxing & Playful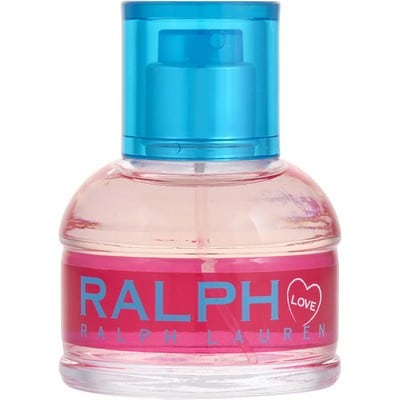 The designers at Ralph Lauren created Ralph Love by Ralph Lauren Eau de Toilette Spray. The product was launched in 2016 and featured a distinguished scent from its sister products.
The scent conveys a lighthearted and cheerful mood. This sweet elixir captures the feeling of unrestrained pleasure and sun-kissed happiness perfectly. The fragrance's top notes are of luscious red apple, while the heart notes are of seductive pink rose and the base notes are of sweet cotton candy.
Putting on this perfume will take you back to when you were a teenager and experiencing the thrill of your first love.
---
Polo Earth
For Daily Casual Wear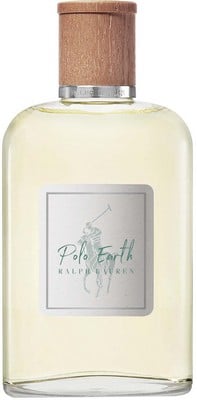 Ralph Lauren's most recent collection, Polo Earth, debuted in the year 2022. It has seven ingredients sourced ethically from throughout the world's local communities and is vegan and 97% natural.
The freshness of Diva Lavender and the herbal depth of Sage Heart complement the uplifting citrus notes of Bergamot Heart and Green Mandarin in this beautiful mix. The end result is a light, elegant fragrance that is both refreshing and unobtrusive.
It's a great smell for those who like something light and fresh. It is packaged in a lovely bottle that makes touch-ups throughout the day a breeze.