Brands don't usually disclose why, when, and which of their perfumes are being discontinued. Yet, there are a few things you can do to know for sure what's going on before you stock up on backup bottles.
But first thing's first, discontinued means "out of production", not "out of reach".
Just because you're still seeing your favorite perfume on the shelves or online, it might be due to the fact that the store still has inventory. If the fragrance was discontinued, they will probably won't get any new inventory.
So, how can you tell if your perfume is being discontinued? Here are some ways, ranked from low certainty to the highest certainty.
Salesclerks & Store Owners
Take them with a grain of salt. They don't have bad intentions, but sometimes they're just misinformed.
A common scenario is this: retailers usually buy through distributors, A distributor may tell the store that he no longer has [X] perfume, and the store owner assumes it is no longer being produced, when in reality it's only that this specific distributor doesn't have it.
If I were to stock up every time a sales clerk told me my perfume was discontinued, my future generations would probably never need to buy a single perfume. (Given they'll like what I do)
Don't straight-up dismiss it either, just use it as a hint and do your own research.
Amazon & eBay
On Amazon, sometimes the description of the perfume may note if this was discontinued by the manufacturer. Accurate? Not entirely, but another nice hint.
On eBay, if you're seeing a sudden price increase for a perfume you are familiar with its costs, it may be another hint that it's being discontinued. Call it an efficient market, but somehow these sellers know before most will realize it.
Google it
Just search for the perfume and add "discontinued". If there are no relevant results, it means no one talked about it yet and might give you some hope. If you're seeing a lot of online chatter about it in blogs, news-related sites, etc., there may be a chance it may actually be the case.
Again, this is not entirely accurate but will give you some clues.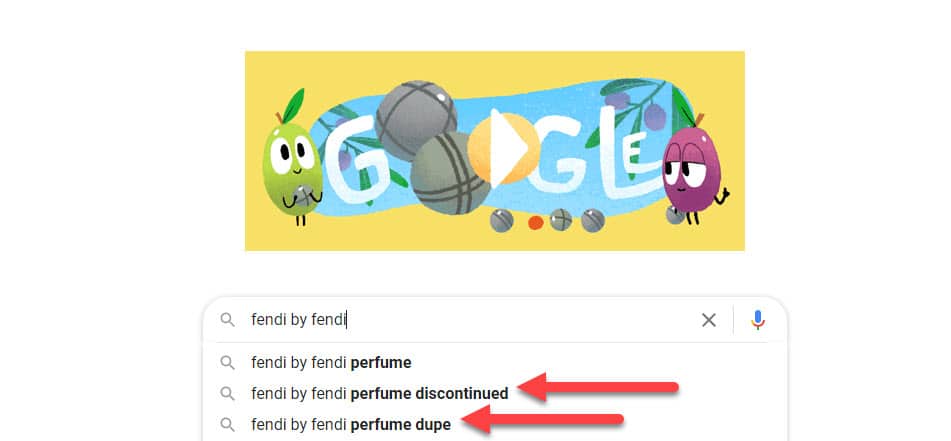 Basenote It
Another handy tool is checking a perfume on Basenotes.com. Simply search for the perfume you have in mind and if it's discontinued you'll see it under 'DISCONTINUED' its name (see image below).
Note that this method may provide some un-updated results, as in perfumes that are discontinued but still show as they're in production. The other way around is more accurate (usually when it's marked "discontinued" it's true).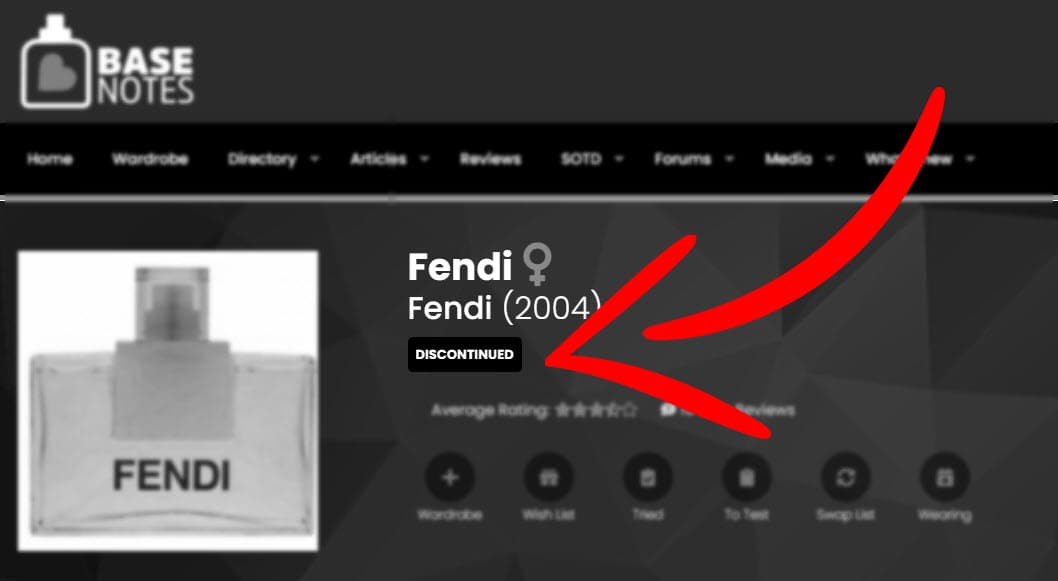 Manufacturer's Website
Visit the manufacturer's website directly and see if this perfume is still listed. If it is, then it's probably not discontinued. If it's not listed, there's a good chance that it is.
One thing here to pay attention to is you should try different regions. If you visit the Dior website from the US, it may not show the product you searched for. But if you visit from France, it may still be there.
In that case it may be that the company is limiting distribution for a specific region, but not discontinuing the product altogether.
Contact Manufacturer
This is probably your safest bet to know if your perfume is being discontinued. Find some contact information you can call, email and mail to and ask them directly. You can usually find it on their website or in some business directory.
But remember what we said earlier when checking the website? It's the same case here. Big fashion houses may have different business operations in different regions. The one in your region may not be aware of what's going on in other regions.
Try to contact the flagship in the brand's home region, i.e if it's Italian – try to locate the flagship store there and ask them directly.
Summing it up
Brands don't always share why or which perfumes they are discontinuing.
Don't assume that 'still available' = "still in production". Stocks of a specific fragrance may still be available in various vendors, even though new ones are not being produced. 
The most reliable way to know if a fragrance is discontinued is by contacting the manufacturer directly, preferably the flagship store.
When searching the online store of a brand, different regions may show different results. That could mean limited distribution rather than discontinuation of a fragrance.
Using basenotes.com directory may also provide an answer, although sometimes it's not updated.
Googling the fragrance name and adding "discontinued" may provide some news-related information. Price hikes on eBay could also provide a hint.