Bath & Body Works sells a wide range of products, such as candles, fragrances, lotions, and soaps. The company aims to help customers improve their physical and emotional well-being with products that make daily self-care pleasurable. Their products combine traditional spa solutions with natural and botanical ingredients.
The retailer collaborates with well-known perfumers like Gil Clavien, Amandine Clerc-Marie, David Apel, Clement Gavarry, Honorine Blanc, Olivier Cresp, Aurelien Guichard, John Gamba, Adriana Medina-Baez, and Calice Becker. They have created hundreds of perfumes for women, such as A Thousand Wishes, Japanese Cherry Blossom, and Gingham. It has been creating perfumes since 2000, and Sweet Pea was their first perfume. The best-sellers are the fine fragrance mists.
Its range of perfumes for women comes in floral, fruity, fresh, woodsy, and sweet scents. Thus, customers have a wide selection of fragrances for different times of the day, seasons, and occasions.
---
A Thousand Wishes
Stays With You All Day Long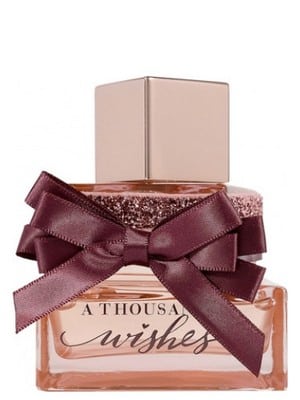 A Thousand Wishes is a fruity floral gourmand that Bath & Body Works released in 2014. The noses behind this scent are Aurelien Guichard, John, Gamba, Adriana Medina-Baez, and Calice Becker.
The aromas of champagne, star fruit, quince, peony, freesia, sugar, musk, sandalwood, amber, and almond cream make it smell like a delectable dessert.
A Thousand Wishes is a perfect perfume for winter, particularly if you layer it with other Bath & Body Works products of the same scent. But who says you cannot use it in summer?
---
Japanese Cherry Blossom
Gentle, Fruity & Spicy Oriental Fragrance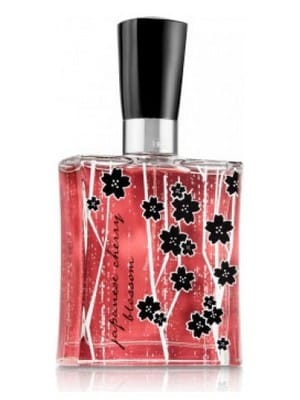 Bath & Body Works launched Japanese Cherry Blossom in 2014. The scent is timeless, beautiful, and unmistakably feminine. Imagine the aromas of Japanese cherry blossoms, pear, mimosa, jasmine, tuberose, vanilla, and sandalwood with select spices and aromatic woods.
It sets off with floral and fruity aromas before blooming with a spicy and woodsy fragrance as it reacts to your body heat.
If you are looking for an affordable oriental perfume for casual wear on cool days, get a bottle of Japanese Cherry Blossoms, or layer it with its companion shower gel and body lotion.
---
Champagne Toast
Great for Festive Celebrations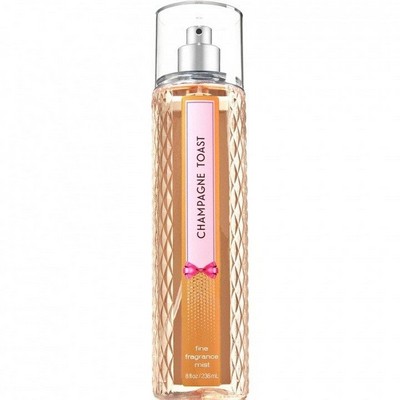 Champagne Toast has a sweet, tangy, and fruity fragrance that is not overwhelming.
As you spray it on, you'll smell the scents of tangerine, champagne, nectarine, black currant, and passionfruit. Then, it brings out the aromas of musk, plum tree, vanilla, and sugar as the top notes dissipate.
Bath & Body Works launched Champagne Toast in 2016. It is effervescent and sparkling, just like the feeling you get when you celebrate New Year's Eve, for example. But it is also a good scent to wear at the office.
---
Eucalyptus Spearmint
Relaxing & Uplifting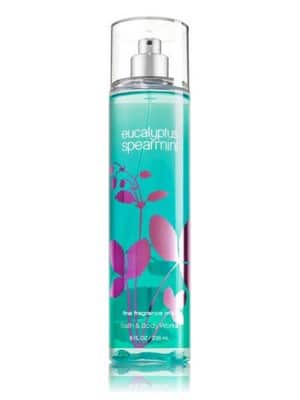 If you want a clean and fresh-smelling perfume, you will love Eucalyptus Spearmint, an aromatic fragrance that Bath & Body Works released in 2014.
Women and men can use this sporty scent, which combines the aromas of spearmint, eucalyptus, sage, and a light touch of lavender. The refreshing scent can clear your mind and put you in a good mood.
Eucalyptus Spearmint is a fragrance you can wear anytime you want some chill time. It is also a fragrance you can wear at the office and on days when the temperature is high.
---
Gingham
All-Occasion, Feel-Good Fragrance
Bath & Body Works launched Gingham in 2019. It has become one of the best-selling fragrances since its release. The smell is clean and fresh, which makes you feel like you are having a picnic on a balmy day.
It's a blend of citrus and violet, creating an uplifting yet subtle fragrance that makes you happy, vibrant, and fresh.
Gingham is an all-occasion perfume you can wear to work, lunch and dinner dates, weddings, and romantic winter dates. Gingham's scent can linger for about four to six hours, depending on your skin type.
---
You're the One
Rich & Romantic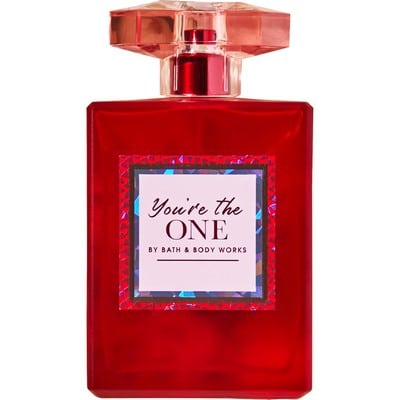 In 2020, Bath & Body Works launched You're the One, a fragrance that blends strawberry, rose, birch, and winter woods.
According to users, the perfume makes them smell expensive, with its sweet and woody scent that lingers, dominated by the aroma of rose and less strawberry.
While the scent spells romance, it is a youthful fragrance you can wear anytime, even if you are running errands. You will feel confident that you are at your best when you wear You're the One.
---
Wild Madagascar Vanilla
Must-Have for Vanilla Lovers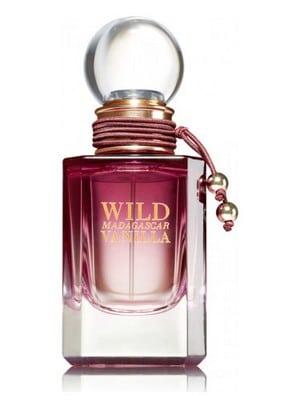 Wild Madagascar Vanilla, launched by Bath & Body Works in 2014, is a floral woody musk celebrating the arrival of fall. The sultry perfume combines the scents of clementine, red apple, and pear.
The creators added the scents of several flowers, including frangipani, heliotrope, gardenia, and wild jasmine. They enriched it with the delicate aromas of musk, white sandalwood, and Madagascar vanilla.
If you love vanilla, you should add Wild Madagascar Vanilla to your collection. The vanilla scent is luscious and rich. The perfume is long-lasting and becomes soft and powdery after the dry-down.
---
Wild Honeysuckle
Heady But Tempered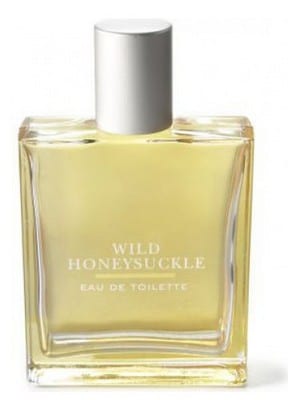 The scent of honeysuckle is nectarous and heady, like a combination of jasmine and vanilla. These aromas are in Wild Honeysuckle from Bath & Body Works. But before you enjoy its aroma, you can have a fill of the scents of watermelon, lemon, and melon.
The aromas combine well with other flowers, such as ylang-ylang, orange blossom, violet, rose, and more. After the dry down, you will end up with patchouli, musk, and peach scents.
Despite the heady scents of most ingredients, Wild Honeysuckle's fragrance is light and breezy.
---
White Citrus
Refreshing & Energizing Fragrance for Summer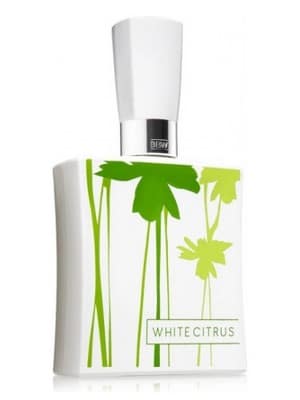 A cool, floral, and fruity fragrance you can use for summer is White Citrus, which Bath & Body Works released in 2009. First, you will get a whiff of Mandarin orange, grapefruit, and lemon.
Later, you will recognize the combined scents of rose water, apricot, lily of the valley, freesia, and ginger. Finally, White Citrus leaves you with the lingering fragrance of woods and musk as the citrusy-floral aromas dissipate.
White Citrus lives up to its name. It is clean, fresh, crisp, and airy, with a deft touch of spiciness.
---
Cucumber Melon
Refreshing Fragrance You Can Enjoy Any Time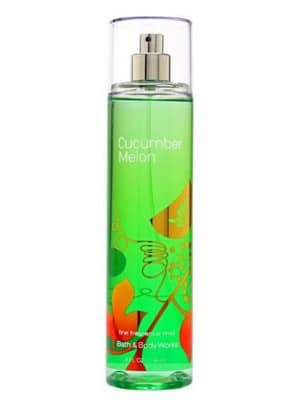 If you love the luscious scent of honeydew melon, you will love Cucumber Melon, an aromatic, fruity fragrance Bath & Body Works launched in 2019. The balanced blending of mouth-watering melon combined with cucumber, grapefruit, jasmine, and lily of the valley, plus musk, is irresistible.
It has a pleasant, fruity, and fresh scent that you would want to wear always. Use its companion products to layer the fragrance and make it last longer.
It's a great summer scent, but you can use it every day if you want that "just-out-of-the-shower" feeling.
---
Pretty as a Peach
For Informal Occasions
Pretty as a Peach by Bath & Body Works is a delicate floral, fruity, fresh, sweet, and powdery fragrance that hit the stores in 2020.
The smell of juicy peaches combines well with jasmine, apple blossoms, and white nectarine, making the scent light and sweet. The fragrance can instantly lift your mood and make you feel relaxed and happy.
As it is fresh and airy, Pretty as a Peach is a fragrance you can wear year-round, and just about perfect for casual outings and when the days are warm.
---
Butterfly
The Right Scent for Spring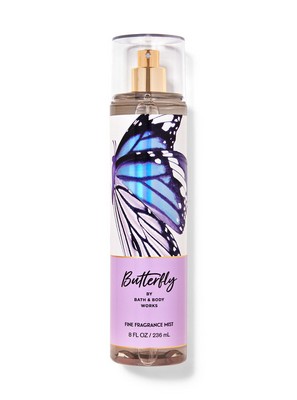 One of the newest fragrances from Bath & Body Works is Butterfly, launched in 2022. It is fresh, floral, and dainty like a butterfly's gossamer wings. The overall scent is amber vanilla.
Butterfly is a fragrance most suitable for spring, as it is sparkly and powdery, with the scent of raspberry nectar softened by iris and a light touch of vanilla.
But there are also nuances of bluebells, almond lead, orange blossom water, heliotrope flower, tonka beans, and orris wood that balance the tartness of the raspberry.