The name Estée Lauder as a perfume house is iconic, as the cosmetics company has been in business since 1946, making it one of the most prestigious brands in America. It was founded by Joseph and Estée Lauder with an initial focus on cosmetics and skincare. It was mainly due to Estée learning under the tutelage of her uncle, a chemist.
The belief of the Estée Lauder brand is simple: everyone can be beautiful. As such, they focused on the development of skincare and cosmetic products before eventually branching into the world of fragrances. They quickly rose the ranks due to the sheer diversity of their lineup. It comes as no surprise that Estée Lauder often pops up as one of the most iconic names in the world of colognes and perfumes.
The Estée Lauder brand focuses on diverse notes and compositions, making the brand the ideal pick for trendsetters.
---
Blushing Sands
Confident & Intriguing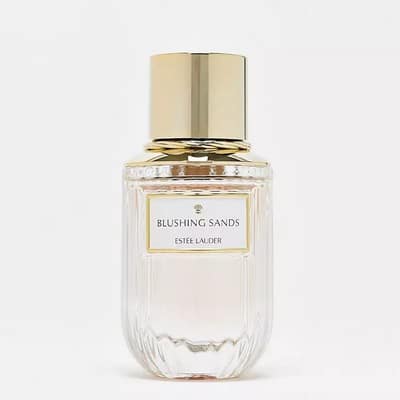 A relatively recent release, the Estée Lauder Blushing Sands was launched in 2021, inspired by a confident woman's aura. Interestingly enough, the idea of the confident woman also includes masculine notes, developing a subtle, intriguing composition.
Blushing Sands is a fragrance that mixes Haitian vetiver and pink pepper with base musky notes. While the Estée Lauder brand is well-known for diverse and complex notes, Blushing Sands has an ideal balance of simplicity and depth.
As a recent release, it's gaining traction as a popular pick for those looking for a charismatic, intriguing fragrance.
---
Wild Elixir
Floral Complexity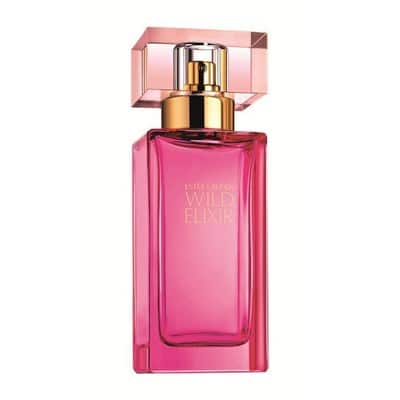 Launched in 2011, the Estée Lauder Wild Elixir perfume was meant to express vivid energy in the form of floral complexity. The Wild Elixir is true to its name, as it's a seemingly wild composition of various notes, coming together to develop a subtle fragrance that's equal parts mesmerizing and enchanting.
The Wild Elixir wants to catch the attention of curious noses with notes including freesia, tagetes, violet leaf, lily-of-the-valley, and more. The base amber and orris root notes make Wild Elixir a head-turner no matter the situation.
Wild Elixir is a fragrance that's perfect for summer events.
---
Adventurous
Enchanting Green Notes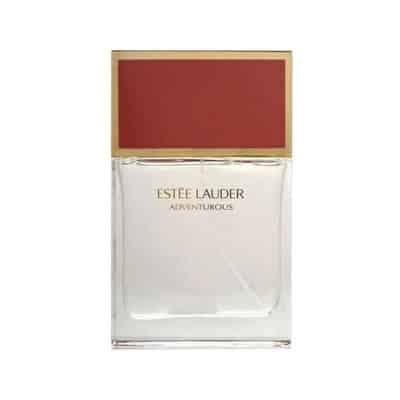 The Estée Lauder brand sought to mix a bit of nature with urban sophistication, coming together to provide a surprisingly striking and relaxing scent in the form of Adventurous. The Estée Lauder Adventurous is true to its name due to its confident green notes.
Aside from the green notes, Adventurous also includes red berries, mandarin orange, lotus, jasmine, and heliotrope as the top and middle notes. Its caramel and vetiver musks as the base notes serve to complete the composition.
For those feeling a little adventurous, the Estée Lauder Adventurous is a sure bet.\
---
Azurée
Radiant & Uplifting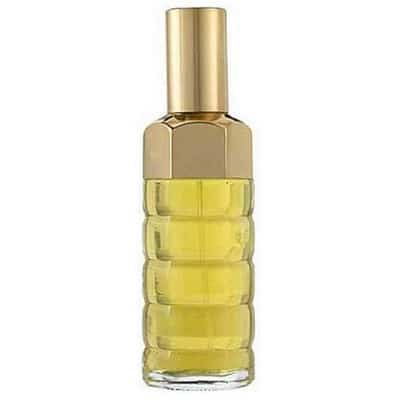 The idea of the Estée Lauder Azurée came from a desire to express a vivid, sunlit fragrance. The Azurée was inspired by sunny Mediterranean days, and was introduced in 1969. The fragrance itself was released again in 2019, carrying much of the spirit of the original scent.
The Azurée is meant to be radiant and uplifting, with citruses, basil, jasmine, artemisia, and oakmoss notes serving to elevate the overall fragrance. The base of patchouli and amber serves as an excellent foundation.
If you want a classic fragrance that feels distinctly European, Azurée is a fantastic pick.
---
Tuberose Gardenia Parfum
The White Floral Masterpiece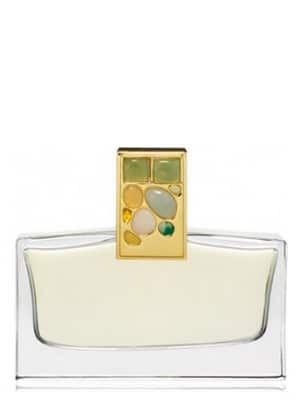 The Tuberose Gardenia Parfum was introduced by Estée Lauder in 2007 and is as straightforward as it comes. It's the kind of scent that doesn't lead you astray, and the fragrance is precisely what you might have imagined in your head, with perhaps a little bit more.
Considering the fragrance is called Tuberose Gardenia Parfum, you can imagine that the primary notes include both tuberose and gardenia. That said, it also has orange blossom, lily, jasmine, vanilla, and carnation to round things out.
Without a doubt, the tuberose gardenia parfum is a love letter for those who adore white floral scents.
---
Oasis Dawn
Gentle Warmth
When one thinks of an oasis, all sorts of sights, sounds, and scents come to mind. So Estée Lauder launched Oasis Dawn in 2022, hoping to capture the essence of a lone oasis at the crack of dawn when the floral notes are at their peak.
Oasis Dawn starts with Tunisian orange blossom before going into fig and pimento leaf notes. Its middle notes include rose and jasmine sambac, with a vetiver and patchouli base. It's meant to elicit feelings of relief and gentle warmth.
If you want to make people feel more relaxed around you, Oasis Dawn can work wonders.
---
Beautiful Spring Vale
Light & Romantic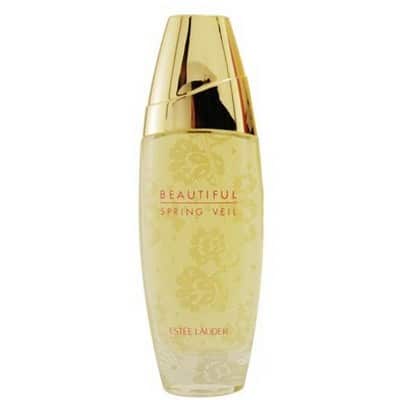 The Estée Lauder brand has a habit of hitting out of the park with regard to perfume titles and how accurately it represents the overall fragrance. Case in point, the Estée Lauder Beautiful Spring Vale is equal parts light and romantic, conveying the feeling of a beautiful valley in spring.
The diverse composition that makes up the Beautiful Spring Vale combines tagetes, mandarin orange, ylang-ylang, lily-of-the-valley, and other floral notes. It also has amber and vetiver base notes to give the light and romantic scent some depth.
If you're looking for something easy on the nose and playfully romantic, go for Beautiful Spring Vale.
---
Pleasures Gwyneth Paltrow Limited Edition
Floral Fragrance & Pleasures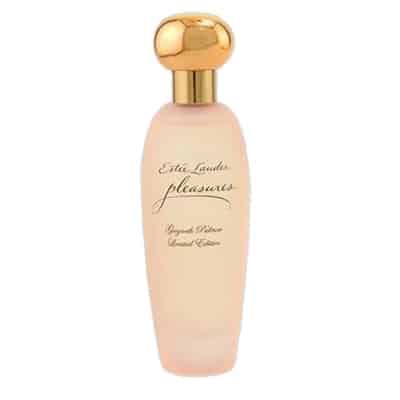 There's just something about limited edition lineups that are a cut above the rest, and the Estée Lauder brand is no exception. They worked together with Gwyneth Paltrow to develop a unique floral fragrance as part of the Pleasures lineup. The Pleasures Gwyneth Paltrow Limited Edition perfume was launched in 2006.
The notes of this limited-edition perfume are simple but extremely effective. There's jasmine, baie rose, peony, lily, and karo karounde. Those are all the notes needed to create a remarkable floral masterpiece.
Naturally, fans of Gwyneth Paltrow would love this, but it's a wonderful floral scent even without the name.
---
Private Collection Jasmin White Moss Parfum
Delicate & Expansive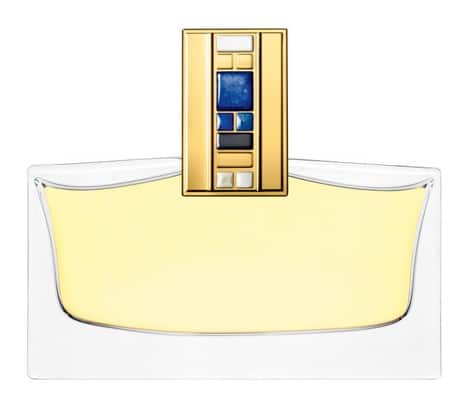 From the Estée Lauder brand Private Collection comes the Jasmin White Moss Parfum, launched in 2009 and developed by Jean-Marc Chaillan. What makes Jasmin White Moss Parfum so striking is how balanced the notes are, especially when you compare the many different scents that make up the composition.
The impressive lineup of notes includes bergamot, vetiver, jasmine sambac, Indian jasmine, galbanum, moss, violet, patchouli, and more. It all combines together to develop a treat for the senses that is different from the rest of the Estée Lauder brand.
If you want something out of the ordinary, the Jasmin White Moss Parfum from the Private Collection is the top pick.
---
Beautiful Eau de Parfum Pearl Anniversary Edition
A Citrus & Tuberose Melody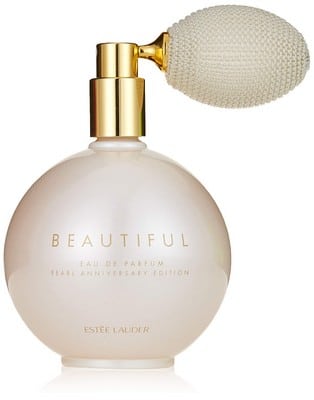 The Beautiful Eau de Parfum Pearl Anniversary Edition is a special release from Estée Lauder, launching in 2015. Beautiful Eau de Parfum Pearl Anniversary Edition pushes for a white floral and citrus composition, resulting in an uplifting and energetic fragrance.
Beautiful Eau de Parfum Pearl Anniversary Edition takes advantage of a top layer of citruses, alongside middle notes, including rose, tuberose, and orange blossom. Finish it off with woodsy notes for added depth, and you have a complex and uplifting arrangement of notes.
Of the many fragrances in the Estée Lauder lineup, Eau de Parfum Pearl Anniversary Edition is worthy of a limited release.
---
Intuition
Vivid & Unforgettable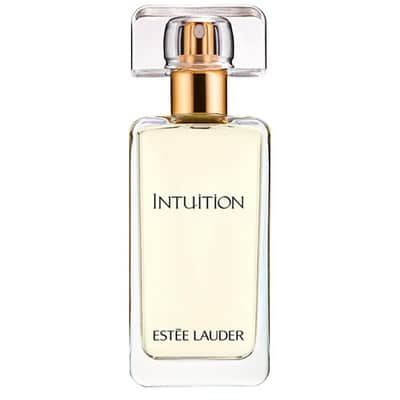 You'll rarely see a fragrance that pushes so hard for citrusy notes that it overwhelms everything else. After all, there has to be a balance, yet Intuition by Estée Lauder manages to achieve the impossible. It focuses on citrusy notes to the point that the scent should be overwhelming, but it isn't.
You have notes such as grapefruit, mandarin orange, bergamot, and orange coming together to form a strong citrus scent, but you also have green notes, gardenia, freesia, amber, and others to balance it out.
Perhaps it was the perfumer's Intuition that created such a composition, making it a fantastic scent to use anywhere.
---
Pure White Linen
Simple & Sublime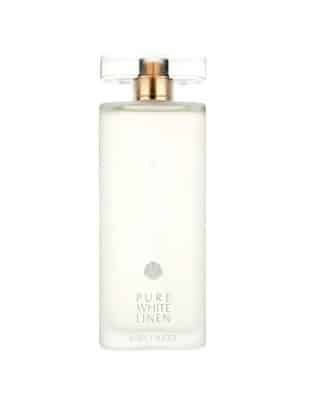 Pure White Linen is one of the best fragrances from the Estée Lauder lineup, launched in 2006. Pure White Linen is an expression of purity and simplicity. When something smells and feels clean, it's refreshing. It's also a flanker of White Linen, which was also released in 2006.
The interesting thing about Pure White Linen is the simplicity of the fragrance, yet the complexity of the notes. Red tulip goes with honeysuckle, jasmine, gardenia, tuberose, grapefruit, freesia, apple, pear, Italian mandarin, and more.
The idea is simple, but the execution is sublime. A refreshing scent for every occasion.