The House of Prada was first launched by Mario Prada in Milan, Italy, in 1913. It started as a small store for leather bags, travel accessories, and trunks. Prada bagged several prestigious awards through the years, and it was even referred to as the "Official Supplier of the Italian Royal Household" in 1919.
Miuccia Prada reinvented the brand in 1978. She started offering luxurious products, making the House of Prada a more iconic fashion brand. Following her vision, Prada released its first perfume in 2004, Prada Amber. Prada Amber was a global hit, and a series of iconic scents followed it.
Prada's perfume collection is known for being unique and alluring. The brand takes pride in using top-tier ingredients, making its perfumes feel chic and luxe. To top it all, Prada's scents have excellent sillage and longevity; they can last for hours. Prada's fragrances mirror the brand's ideology – elegance and functionality.
---
Candy Eau de Parfum Spray by Prada
Most Popular Prada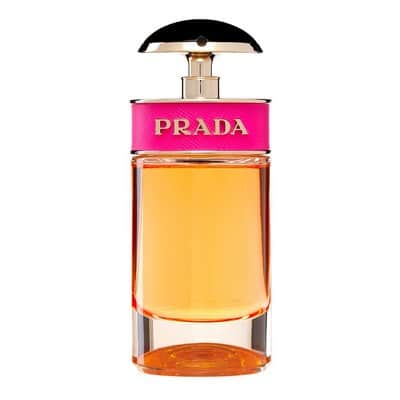 The meticulous perfumer, Daniela Andrier, formulated Prada Candy Spray. It hit the shelves in 2011 and became an instant favorite, thus being one of the most popular Prada perfumes in the market.
Candy Spray smells like a bottle of happiness. It is a warm, sweet, playful fragrance that reminds you of salty caramel popcorn. But, it also has slight spiciness caused by the musk and benzoin notes.
Due to its sweetness, this scent is best used during cold weather. It has a light projection, making it perfect for intimate dates. Wearing it can make anyone feel sexy, inviting, and attractive.
---
La Femme Eau De Parfum Spray by Prada
Beautiful Floral Scent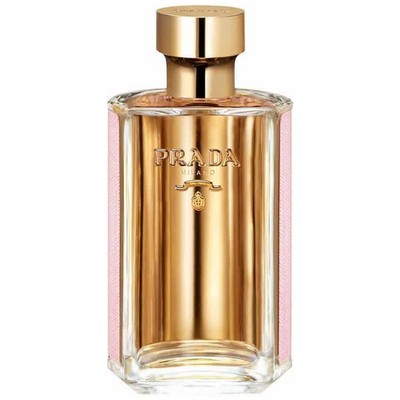 Daniela Andrier created Prada La Femme in 2016. It was launched with the campaign of redefining relationships. The scent itself represents gender equality, breaking the norm of floral perfumes.
La Femme opens with an alluring and fresh scent of magnolia, frangipani, iris, and tuberose, followed by sweet notes of vanilla and honey. After a while, it will smell creamier, woodier, and spicier, highlighting its vetiver notes. La Femme may remind you of expensive floral-scented shampoo – clean, soapy, and beautiful.
This scent is very likeable, making it perfect for daily wear. It is perfect for intimate occasions, like weddings and birthdays.
---
Candy Gloss by Prada
The Playful Gourmand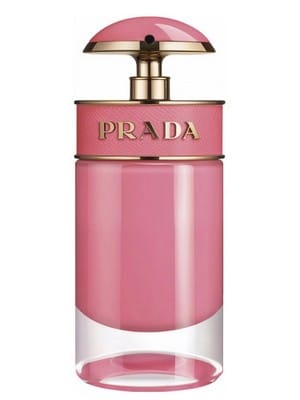 The House of Prada launched Candy Gloss in 2017. It is the fifth fragrance of Prada's Candy perfume collection. It was another creation of the renowned perfumer Daniela Andrier.
Candy Gloss has a youthful, girly, and airy vibe. It smells like sour cherry at first, followed by notes of blackcurrant and passion fruit. The scent may remind you of wine as it settles down, making it more intense and mysterious. You can also catch soft scents of rose and peach, which adds a little maturity to its overall scent.
This is a perfect scent for teenagers during the summer and spring seasons.
---
Amber Eau de Parfum Spray by Prada
The First Prada Perfume
Amber is the first-ever fragrance launched by the House of Prada in 2004. It was created under the noses of Max Gavarry, Carlos Benaim, and Clement Gavarry. It received several awards, including the FiFi Award "Fragrance of the Year for Women" in 2005.
Amber Spray is beautifully complicated. It's a playful combination of spicy, warm, floral, and resinous notes. Amber smells classy and vintage, which might give you a wave of nostalgia. Amber lovers will surely fall in love with this scent. It is best worn during night events and cold weather. It has excellent sillage and can stay on your skin for 10 hours.
---
Prada Paradoxe by Prada
Fresh, Sensual, and Intense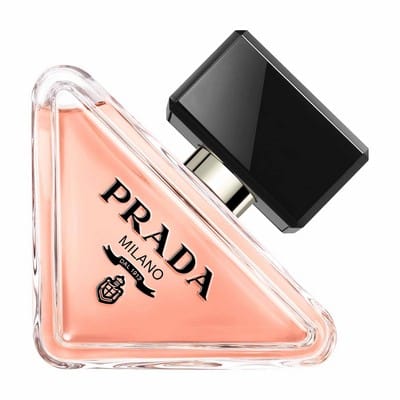 Prada Paradoxe is one of Prada's latest scents. It was created by Antoine Maisondieu, Nadege Le Garlantezec, and Shyamala Maisondieu in 2022. Paradoxe was launched as Prada's way of reinventing freshness, sensuality, and intensity.
Paradoxe captures the freshness and sweetness of white florals. It also highlights a vibrant and warm amber scent, which may remind you of a fun summer day. Paradoxe is intense and sensual but at the same time soft, inoffensive, warm, and comforting.
This scent is uplifting and powerful, perfect for career-driven ladies. The notes are also more noticeable during warmer weather.
---
Infusion d'Iris by Prada
Great Iris Scent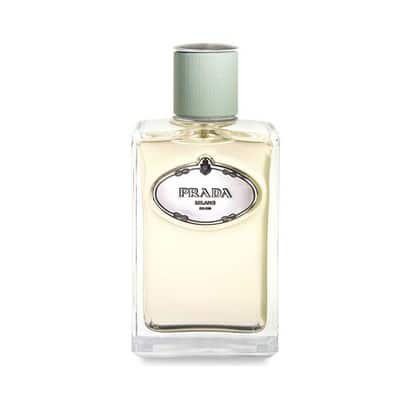 The House of Prada launched Infusion d'Iris in 2007. It was a masterpiece created by the master perfumer Daniela Andrier. The name was inspired by an old way of extracting iris oil, called infusion.
A few sprays of Infusion d'Iris may feel like sniffing real iris flowers. It is clean, fresh, and citrusy. You'll also be rewarded with the beautiful aroma of mandarin, cedar, and neroli. As it dries down, you'll realize that Infusion d'Iris is not only purely sweet but has a very interesting blend and depth.
Infusion d'Iris is an elegant and modern scent best worn during warmer days.
---
Candy Kiss by Prada
The Night-Out Pick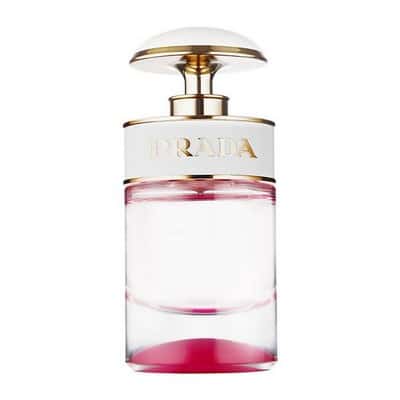 Candy Kiss was added to Prada's Candy perfume collection in 2016. It is an amber vanilla scent created by Daniela Andrier. It is, by far, the most playful, sensual, delicious, and addicting scent of the Candy collection.
Candy Kiss is sweet, musky, and soft. It keeps the original Candy fragrance but is enriched with uplifting citrus and vanilla notes. The musk and white floral notes are also noticeable.
The alluring scent of Candy Kiss is perfect for a fun night out. Wearing this scent will guarantee several compliments and a lot of head turns.
---
Infusion De Fleur D'oranger by Prada
Best for Springtime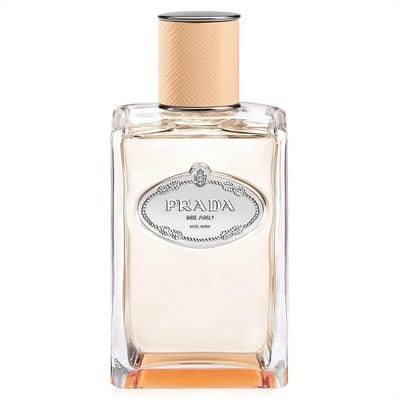 Infusion De Fleur D'oranger is a limited edition fragrance launched by Prada in 2009. It was the first perfume under the Ephemeral Infusion Collection and was only available in selected luxurious shops for four months.
D'oranger smells so delicious. You'll quickly notice notes of tuberose, jasmine, and orange blossom. This perfume is unchallenging, simple, inoffensive, and soft. The scent will transport you to a flower-filled garden on a warm spring day.
This is a scent to wear on springtime occasions. You can almost see yourself wearing a flowy white dress while enjoying the sunshine and smelling the flowers because of this perfume. Yes, it has that magical effect.