Hanae Mori was a visionary Japanese fashion designer who's also renowned for being the first Asian woman to be admitted as an haute couture design house by the prestigious La Chambre Syndicale de la Couture Parisienne, which is the governing body for the French fashion industry. She grew her line from fashion staples to costumes and fragrances with over 70 years of industry-leading service.
Hanae Mori is popular among women as the brand values the importance of freshness and style in their products. The company's product lineup is diverse and captures Mori's penchant for quality and combines the vibrancy of the west and the spirituality of the east, creating a sophisticated and intricate refinement renowned worldwide.
Mori's lineup of fragrances is carefully mixed to ensure that the perfume, once put on the skin, would be true to the composition. As a result, her scents reflect beauty, elegance, and a distinct combination of east and west.
---
Magical Moon
Great for Sensual Moments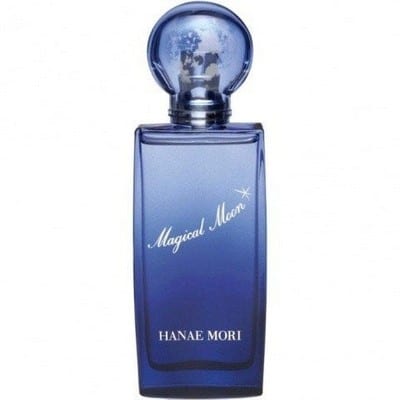 Hanae Mori's Magical Moon was launched in 2006 and promised a delicate layering of scents that projected a strong sensuality. The bottle speaks of the elegance and mystery of the night, which also represents the fragrance's depth.
Magical Moon is a seductive fragrance with top notes of lychee, guava, carambola, pineapple, and pink peppers. The scent moves on to intense notes of Osmanthus, roses, and orange blossoms. It finishes with notes of coconut oil, musk, sandalwood, patchouli, vanilla, and incense, which provide an elegant sillage.
It's perfect for people who love an exotic blend of scents that wears well through the day.
---
Hanae Mori by Hanae Mori
A Timeless Classic Fragrance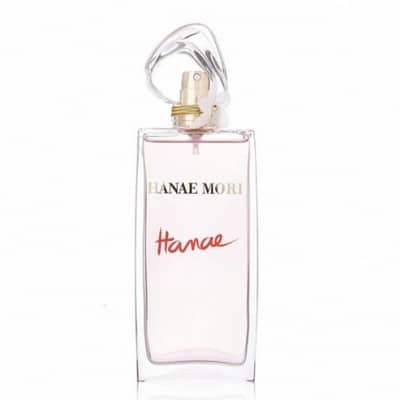 Hanae Mori by Hanae Mori was launched in 1996 and was billed as a timeless classic. The scent was a product of esteemed perfumer Bernard Ellena. The bottle is a gorgeous representation of Mori's love for butterflies, and the frosted glass allows the apricot color to shine through.
The fragrance boasts fruity top notes of black currants and berries. It evolves into exotic and flowery mid-notes of ylang-ylang, peony, rose, and jasmine and finishes with a clean powdery fragrance.
It's an ideal fragrance for the colder months as the sillage and longevity are enhanced, and wearers can relate to the timeless scent.
---
Haute Couture
Best for Daytime Wear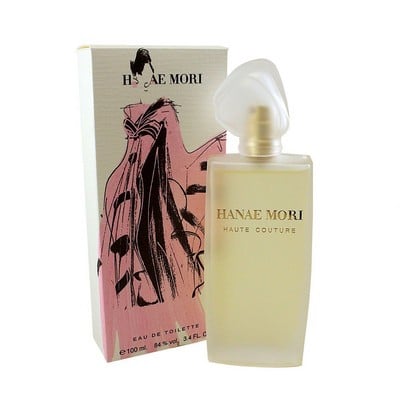 Launched in 1998, Haute Couture by Hanae Mori was billed to capture the sophisticated designer's elegant style. The bottle rivals a work of art as its delicate features reflect the understated beauty of the scent, and the eye-catching packaging denotes the fragrance's concentration.
The fragrance starts with fresh floral accords of bergamot, lily-of-the-valley, and coriander. Then, it warms up to smooth mid-notes, a mixture of jasmine, narcissus, iris, tuberose, and gardenia. Finally, it ends with deep woody scents, perfect to cap off the day.
Ideal for daytime wear for women who are into scents that evoke effortless sensuality and mystery.
---
Hanae
Best for Casual Wear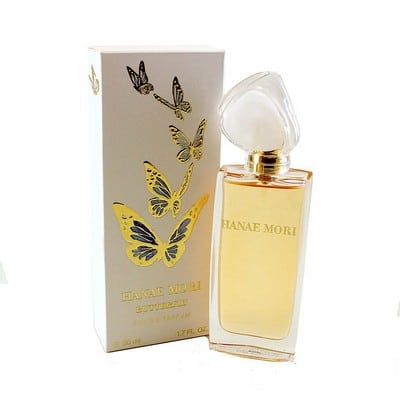 Launched in 2014, Hanae promised to be a fragrance that evoked femininity and innocence. The bottle is a beautiful presentation with a single butterfly perched atop jasmine flowers, and the clear glass lets the pink liquid shine through.
The fragrance starts with a pleasant blend of bergamot, apple, black currant, and orange blossoms. Then, after a while, the mid-tones of toffee, patchouli, wild strawberries, jasmine, and tea rose, which is a delicious mix of freshness. It finishes with the warm, comforting scent of vanilla, benzoin, white cedar, and sandalwood.
It's perfect for people who love a sweet, understated feminine scent.
---
Hanae Mori Butterfly 20th Anniversary Eau de Parfum
Sensual & Gorgeous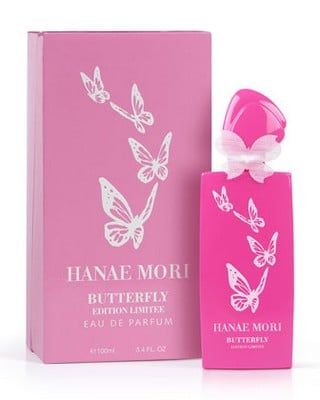 This limited edition perfume celebrated the first fragrance of Madame Mori. The bright pink bottle is limited to only 1,850 flacons and boasts of a delicate tulle butterfly and illustrated white-winged butterflies on the bottle.
Its fruity top notes of black currant and berries underscore the wearer's delicate femininity and emphasize the metamorphosis of the original scent. Its exotic mid-note blend evokes a strong sensuality and ends with a fresh, comforting fragrance of sandalwood, palisander rosewood, cedar, and almond tree.
It's ideal for women who love a fusion of tradition, freshness, energy, and elegance.
---
Purple Butterfly
Delicate Decadence
Released in 2016, Purple Butterfly is well-known for its delicate powdery scent with the recurring fruity-floral composition unique to the brand. The elegant bottle represents Mori's connection to butterflies, and the purple color underscores its sophistication.
The limited-edition scent is a heady combination of powdery notes, violets, iris, patchouli, rose, and woody scents that don't overwhelm but promises a fragrant sillage and longevity that is characteristic of the Mori brand. Exquisite and sophisticated, the scent alludes to a strong sense of femininity.
It's best suited for women who want a long-lasting pleasant scent to wear regularly during the day.
---
Hanae Mori Eau Fraiche
Best for Everyday Wear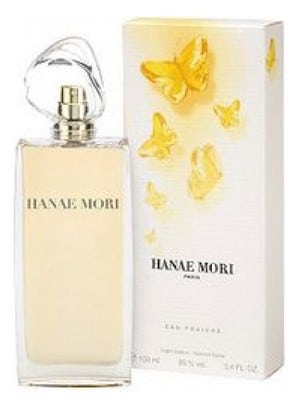 Launched in 1996, Hanae Mori Eau Fraiche was billed as an appealing woody fragrance perfect for women of all ages. The scent is a blend of fruity berries and flowers, which make it quite distinctive. Housed in a delicate bottle with a beautiful top representing butterfly wings, the packaging is undeniably Mori-esque.
The scent begins with fresh notes of tangerine and grapefruit, and the heart boasts a beautiful combination of berries and flowers. It ends with a heady clean base of musk, sandalwood, almond tree, and cedar.
It's ideal for everyday wear as the scent is long-lasting and fresh enough for a great sillage.
---
Hanae Mori N01
Freshness on Humid Days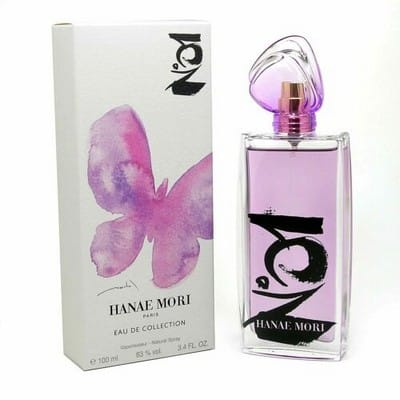 Launched in 2010, Hanae Mori N01 promised to bring a fresh fruity essence. With long-lasting sillage, it fills the air with a delightfully refreshing mix of grapefruit, black currant, and bergamot. Ensconced in a frosted glass with the characteristic delicate butterfly wing top, it underscores the scent's lingering fragrance.
It starts with the refreshing scents of fruits and green notes. Its heart is made of berries and jasmine, which make for a sultry combination. It finishes with a base of vanilla, sandalwood, musk, and amber, which is a captivating scent.
It's an ideal scent for humid days as it evolves perfectly.