Philosophy burst into the scene in 1996 under visionary entrepreneur and advocate Christina Carlino. With over 30 years of experience in the skin care industry, Carlino spurred Philosophy into becoming one of the most awarded brands in the market with a penchant for providing products that addressed real women's skin care concerns.
Philosophy's renowned for providing science-based products that have innovated body and skin care through the years. Its lineup of products spans from skin and body care products to fragrances that anyone (yes, including babies) can use. Through the years, Philosophy's hope in a jar has been deemed one of its all-time best sellers. Its lineup of men's, women's, and unisex fragrances make people smell and feel good about themselves.
With its line of terrific scents reflective of Carlino's sensitivity to wearing and layering perfume, one can enjoy an irresistible skin smell that celebrates life's moments from day to night.
---
Amazing Grace Ballet Rose Eau de Toilette
Simple Understated Elegance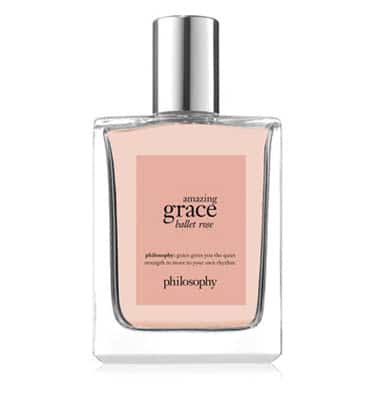 The Amazing Grace Ballet Rose was launched in 2017 and was meant to be an understated but reliable everyday fragrance. Its bottle design is aesthetically elegant in its simplicity and comes with an inspirational quote that buoys women through the day.
The scent is a floral, woody, and musky fragrance that boasts a refreshing top note of lychee that wears well through the day. As it wears off, subtle hints of rose and peony titillate the senses and finishes off with subtle musk and woodsy scents.
The fragrance is ideal for those wanting a feminine scent that doesn't overwhelm the senses.
---
Summer Grace Eau de Toilette
Best for Summertime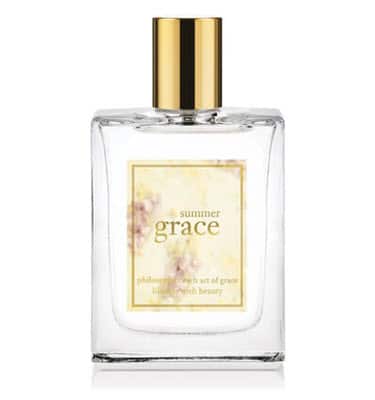 Summer Grace Eau de Toilette was introduced in 2011 and was inspired by summer's beautiful, carefree spirit. Packed in an easy-to-carry bottle that underscores its elegance and versatility, the scent delivers an intoxicating aroma of freshness that lasts throughout the day.
With its base of fruity scents, Summer Grace encapsulates the joy of summertime as it opens with a mix of bergamot, passionfruit, and exotic coconut musk that embraces the wearer's femininity amidst summertime. A mixture of sweet, sunny, flirty scents embraces the wearer and induces a bright, warm feeling.
It's ideal for people who love to wear a casual but fun fragrance that promises floral and refreshing notes.
---
Falling in Love Eau de Parfum
Great for Casual Dates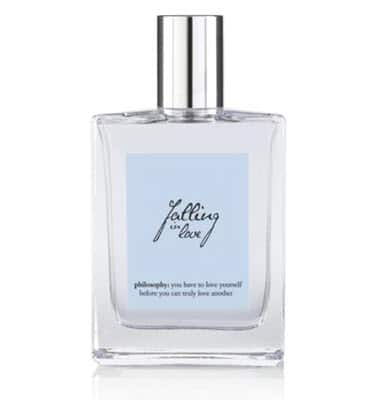 Launched in 2000 and billed as perfect scent for summer and spring's warm days, Falling in Love embraces the wearer and alludes to her innate sensuality and romantic side. Ensconced in an elegantly aesthetic bottle, the fragrance promises to bring the wearer a terrific time.
Packed with sophisticated notes of vanilla, blackberry, and jasmine, the scent doesn't overpower but captures the woman's essence and promises a light, airy, youthful smell that lasts long. The pleasant mix of scents wears well throughout the day.
The scent is ideal for people who love simple but elegant fragrances that underscore their femininity.
---
Fresh Cream Warm Cashmere Eau de Toilette
Essential Luxury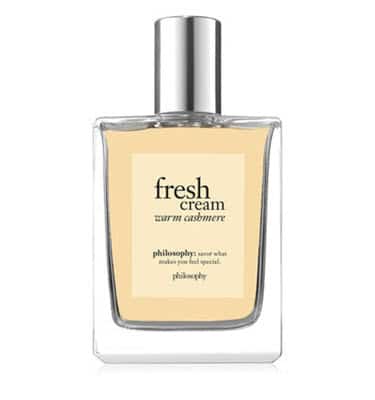 Introduced in 2018, Fresh Cream Warm Cashmere provides a warm, comforting, luxurious scent. Its bottle design is stylishly simple, as is characteristic of the brand's products.
The Fresh Cream Warm Cashmere scent engulfs the wearer with comforting woody scents that don't overpower the senses. Boasting a juicy tangerine top note, it promises a bright and light scent and evolves into enchanting orchid and cashmere wood tones. It finishes with sultry vanilla bean, creamy sandalwood, and skin musk scents that enchant the end of the day.
It's perfect for people who want a warm and refreshing fragrance that doesn't overwhelm the senses.
---
Loveswept Eau de Parfum
Best for Gentle Moments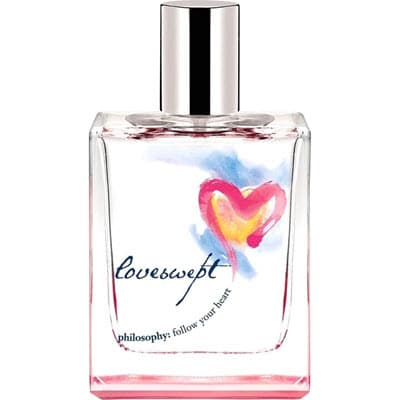 Launched in late 2013, Loveswept energized and made women feel airy and irresistible. Ensconced in a simple glass flacon with an illustrated heart, its bottle differs from the usual packaging but is still aesthetically pleasing.
A truly feminine fragrance, Loveswept starts with fresh bergamot and citrus top notes and continues with a floral bouquet of jasmine, passionfruit, and lotus scents. It finishes with the scent of amber and musk that elicits a heady powder at the end of the day.
Loveswept is perfect for the warmer months as it enhances the feminine spirit and lasts long enough during a beautiful day.
---
Amazing Grace Magnolia Eau de Toilette
Subtle Indulgence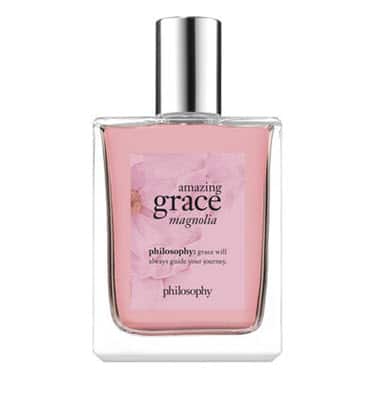 Amazing Grace Magnolia was introduced in 2019 and promised to be a staple scent for women who enjoyed subtly elegant sillage. Bound in an easy-to-carry bottle and a sustainable box, it also provides an inspiring message that tides women over.
The fragrance begins with citrusy notes of bergamot and nectarine projecting a deep undertone. It evolves into the harmonious scent of magnolia and violet, which is fresh and relaxing and promises a light and breezy experience. It finishes with driftwood, amber, and musky notes.
The scent is perfect for women who want a low-key scent that lasts throughout the day.
---
Pure Grace Nude Rose
Perfect for Daytime Use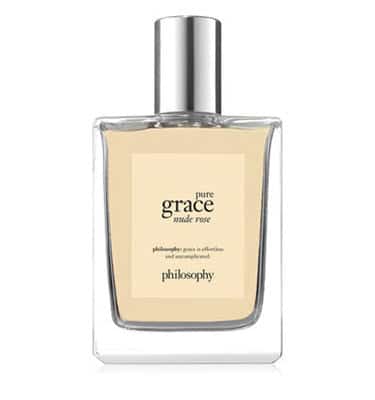 Introduced in 2017, Pure Grace Nude Rose promised a relaxed yet sophisticated scent versatile enough for different occasions. Bottled in an understated glass flacon unique to the brand, its simplicity underscores its innate beauty.
The fragrance starts with clean scents of green notes and dew drops evocative of beautiful mornings. It evolves into a terrific undertone of rose petals, neroli, and orange blossoms which offer a floral, citrusy scent that carries until it dissipates into soft comforting tones of cedar and musk.
It's best worn by women who want a lingering sweet smell perfect for daytime activities during the warm months.
---
Pure Grace Desert Summer
Perfectly Versatile Scent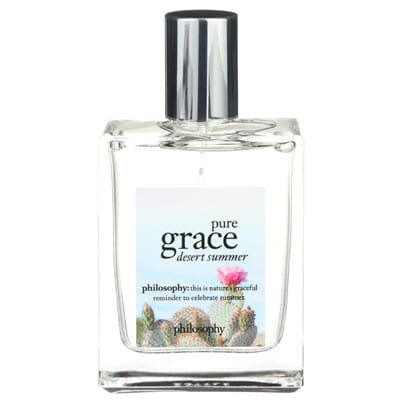 Launched in 2019, Pure Grace Desert Summer, promised a complex yet delightful floral fragrance. Packaged in a small clear glass bottle, its elegance belies the fragrance's strength.
A delightful mix of floral scents, it starts with a fragrant fusion of freesia that evoke fresh strawberries. It moves on to a sultry blend of jasmine and cactus flowers which is sensual but not overpowering. The scent lasts long enough and finishes with a timeless blend of clay, whitewood, and musk.
It's ideal for use most months of the year as it promises a beautiful mixture of fresh scents versatile for daytime and nighttime use.