Issey Miyake, like any designer perfume brand, started with clothing. Issey Miyake debuted his first collection in 1971 in New York. Issey Miyake pushed the envelope between Eastern and Western fashion by focusing on the body, the cloth covering it, as a guiding principle, which shocked and resonated with people all over the globe.
Issey Miyake started his first perfume line in collaboration with perfumer Jacques Cavallier in 1992. L'Eau d'Issey Pour Homme (for men) was out in 1994 and was a direct competitor to the original fragrance. Beginning in 2007, Issey Miyake released an annual limited edition women's fragrance for which he collaborated with a guest perfumer.
It all began with Issey Miyake's perspective on water as a substance, and the resulting scent changed the face of the perfume industry forever. These scents are made using the same ideas as Issey Miyake's apparel design: to consistently deliver new smells that are appropriate for modern living and are founded on the idea of seeking one's real nature.
---
Pleats Please
Most Popular Pick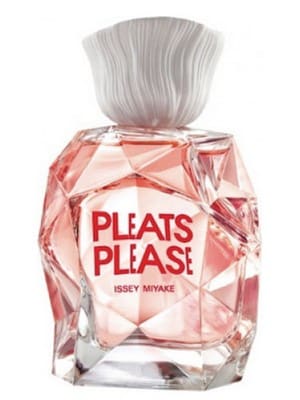 Issey Miyake released a new fragrance for ladies in September 2012. Pleats Please was named after the 1993 fashion line of pleated fabrics and bright hues. The nose behind the iconic scent was Aurelien Guichard.
It opens with the Asian mixed fruit Nashi, created by crossing apples and pears. The heart symbolizes femininity with peony and sweet pea floral accords, while the Indole molecule adds freshness. Extensive accords of patchouli, cedar, vanilla absolute, and white musk are lavishly distributed throughout the base.
The scent is suitable for daytime and evening wear, guaranteeing that you receive comments whenever you wear it.
---
L'Eau d'Issey City Blossom
Casual Floral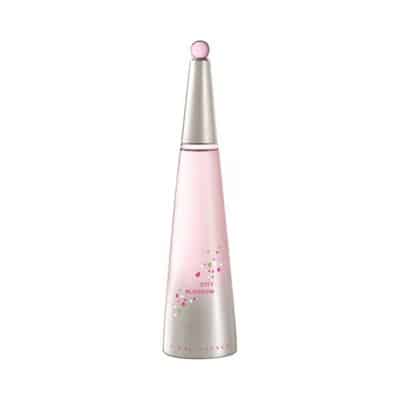 This new fragrance by Issey Miyake, L'Eau d'Issey City Blossom, is a limited edition flanker of the original L'Eau d'Issey from 1992. Fragrance designer Alberto Morillas gave the feminine L'Eau d'Issey City Blossom a blend of floral and woodsy notes.
Opening with a zing of lemon and pink pepper, the scent is a breath of fresh air. The floral core blends magnolia and freesia, with the latter serving as the dominant floral scent. As the scent fades, a woodsy muskiness emerges, yet the freesia remains, giving the perfume a softer floral undertone.
The floral scent of magnolia and freesia makes it suitable for everyday casual use. The floral fragrance will surely brighten up any room.
---
L'Eau d'Issey
Smell of Fresh Water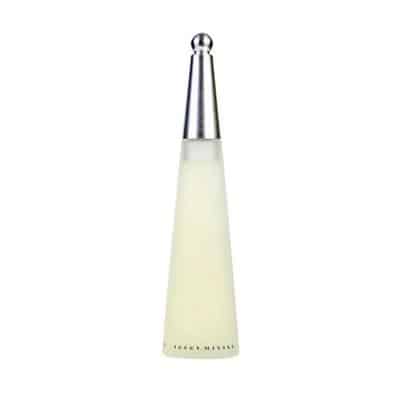 L'Eau d'Issey Eau de Toilette is Issey Miyake's first aquatic floral fragrance for ladies. Jacques Cavallier came up with the scent for it in 1992.
Notes of lotus, freesia, cyclamen, and ripe melon float throughout L'Eau d'Issey's airy composition. The nature of the fragrance is unmasked in the heart note, which consists of peony, lily, and carnation. The final impression is one of a sophisticated, woodsy fragrance with hints of cedar, sandalwood, musk, and amber.
The aroma of this perfume is like a fusion of a waterfall's mist, a floral garden, and a fresh forest in the spring.
---
L'Eau d'Issey Pure Nectar de Parfum
Floral & Fruity Scent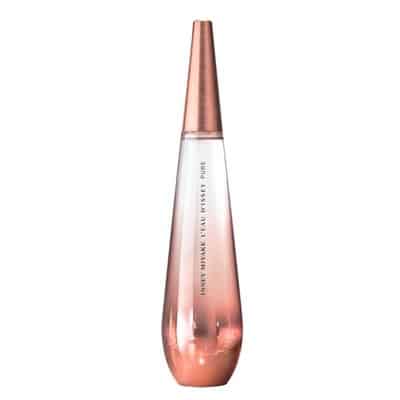 L'Eau d'Issey Pure Nectar de Parfum, released at the start of 2018, represents a bottle of blossoming floral nectar. The minds behind it are Fanny Bal and Dominique Ropion.
The sweet scent of honey gradually blossoms in this perfume. A heart harmony of rose peony and water follows excellent top notes of honey bergamot and pear. The alluring base notes of this warm floral fragrance include a mixture of sandalwood, cashmeran violet, white musk, and ambergris.
You will undoubtedly be able to get the aroma of fruit and the taste of a flower in just one spray.
---
L'Eau d'Issey Rose & Rose
Best Rosey Scent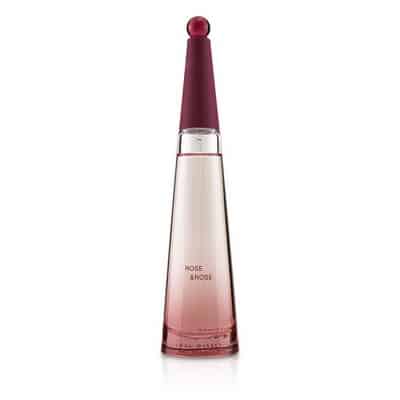 L'Eau d'Issey Rose & Rose was introduced in 2019. Marie Salamagne and Dora Baghriche came up with the fragrance for Issey Miyake.
The flowery, fruity scent of L'Eau d'Issey Rose & Rose Eau de Parfum is perfect for the modern woman. Its energetic scent, with its sweet fruity notes, exposes the vibrant freshness of petals with a tinge of indulgence. Both the exquisite centifolia and the strangely addictive but delicate Bulgarian rose are explored in L'Eau d'Issey's Rose & Rose fragrance.
The rose fragrance is perfect for bright sunny days, wherein the fragrance resonates a relaxing feel.
---
L'Eau d'Issey Pure Eau de Parfum
Fresh & Clean Aquatic Aroma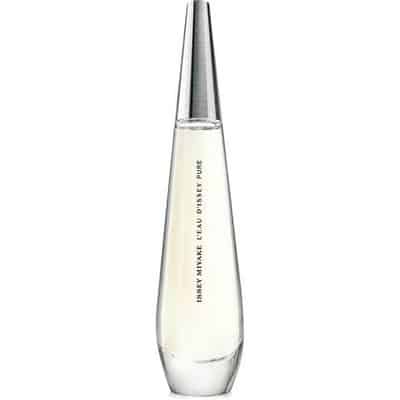 In the spring of 2016, L'Eau d'Issey Pure was added to the L'Eau d'Issey line, a popular women's fragrance from the 1990s. The perfume's nose, Dominique Ropion, created it.
Water on a woman's skin is the inspiration for L'Eau d'Issey Pure, a fragrance with a solid aquatic character that is both citrus-free and infused with sensuous and carnal overtones. The perfume's floral center consists of orange blossom, Damask rose, jasmine, and lily. Gray amber and musk-infused cashmere wood provide a sensual undertone for the fragrance.
This perfume conveys an enduringly elegant aroma that is fresh and clean.
---
A Scent
Scent of the Japanese Mountains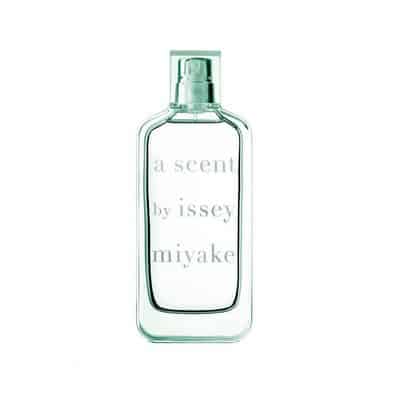 Issey Miyake released a new fragrance in August 2009 called "A Scent." This clean, crisp, and uncomplicated scent was created to evoke the Zen serenity of the Japanese highlands.
This fragrance may seem to be light and airy, but it really has a powerful floral wave of jasmine, hyacinth, and cedar. French verbena and lemon offer a burst of brightness that also lends a feminine touch to this perfume. Galbanum's fragrant aftereffect is embracing, soothing, and comforting.
The comforting floral smell of the perfume is like being on top of the highest mountain in Japan.
---
L'Eau d'Issey Absolue
The Best Spring and Summer Pick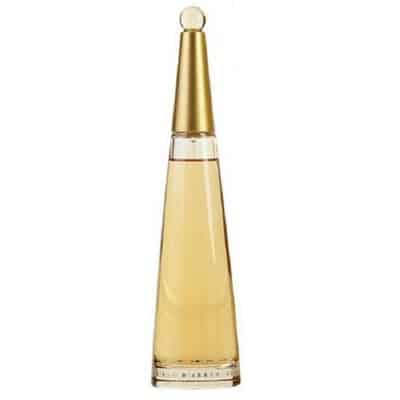 In 2013, L'Eau d'Issey Absolue was presented to the public as a limited-edition fragrance. It has an amber floral scent that was developed by Olivier Cresp.
Jasmine blossoms, which bloom at night, and the amber glow of the setting sun were the inspiration for the fragrance. Bright and strong, it combines lotus and freesia flowers with the core of night-blooming jasmine, honey from Provence, and seductive tuberose. Bourbon vanilla and fine woods are used as foundation notes.
With its aroma of night-blooming jasmine, this perfume will undoubtedly leave a trace of its mystery behind.
---
A Drop d'Issey
Floral Head-Turner Scent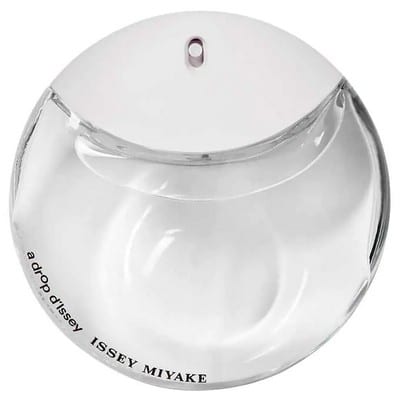 The new fragrance A Drop d'Issey was introduced in 2021. These flowery aromas are the work of nose Ane Ayo.
A thick, creamy almond milk aroma with bitter and crisp notes opens it, followed by lilac and jasmine. Aromatically, it is a mix of earthiness and nectarine with a hint of green. The scent is finished with a smooth, round, fresh base that is smooth, round, and fresh like water. A Drop d'Issey becomes more flowery as it dries out.
You'll turn heads everywhere you go with the shiny fresh base and an overall sweetness that lasts for hours.
---
L'Eau d'Issey Florale
Floral Scent for Any Event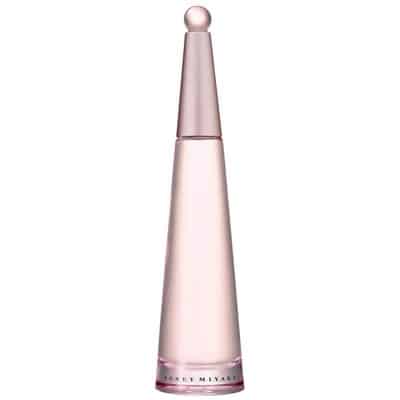 A splash of Issey Miyaki's L'Eau d'Issey Florale Eau de Toilette is a refreshing way to perk up your senses. Alberto Morillas, a perfumer, developed it in 2011.
This lovely fragrance opens with notes of rose and mandarin orange. Flowers are continued in the middle notes with lily and orange flowers. The underlying notes of musk and wood give the perfume a distinctive and enduring sensuality. The perfume's floral-citrus tones accurately capture the essence of a bloom.
Because of its flowery aroma, which is neither too light nor excessively strong, it is an ideal and adaptable choice for any event.