The fashion house Chloe was founded by the Egyptian designer Gaby Aghion. It was established in the year 1952 after the designer moved to Paris. The fashion brand offered ready-to-wear fashion pieces in contrast with the made-to-measure and formal clothing that was trendy during those times. This is why the fashion industry respected Aghion for coining the phrase and concept of "pret-a'porter," or ready-to-wear clothing.
In 1975, Chloe began to stretch its business venture by creating perfumes. They offered a wide range selection of fragrances for women. The lead designer of these fragrances is Karl Lagerfeld. He was the nose behind its signature scents, with most of their collection being formulated by him.
Each bottle of Chloe perfumes was created to uplift the classic feminine scent that every woman wants. Through the years, many perfume makers collaborated with this fashion brand. They included their unique styles and techniques in mixing scents while retaining the signature smell of the Chloe perfumes.
---
Chloe Eau de Parfum
Perfume for All Ages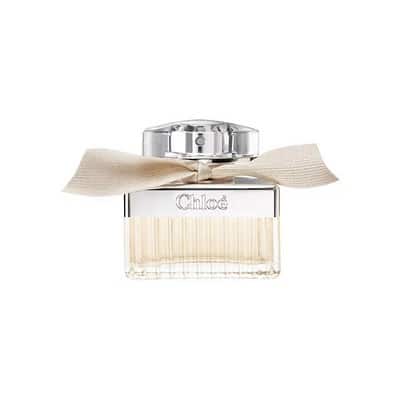 Chloe Eau de Parfum was created under Amandine Clerc-Marie and Michel Almairac and was launched in 2008.
This perfume is known to be fresh, light, and playful. It is composed mainly of floral and amber fragrances. First, you'll smell the distinct and sweet scent of roses, kind of like receiving a grand bouquet of fresh flowers. This will last a few minutes until it dries into a beautiful amber-musk scent. Chloe has a very delicate projectile, making it suitable for almost anyone.
Chloe Eau de Parfum's sillage and longevity are both impressive. It is best to wear it every day or as a signature scent for women of all ages.
---
Nomade
Top Pick for Grown-Ups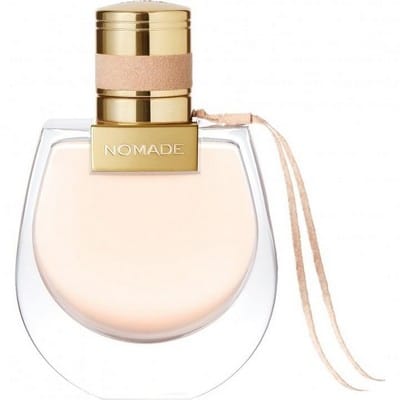 In 2018, Nomade by Chloe was launched as part of their perfume collection. This was formulated under the creative mind of Quentin Bisch.
Nomade by Chloe offers a unique fragrance that evokes the boldness of every woman. The mixture of mirabelle, bergamot, and a few white musk results in a floral and woody scent suited for women who crave adventure. The overall fragrance of Nomade is inoffensive and pleasant for most people.
Its sillage is moderate, but its longevity is quite good. This fragrance is perfect for grown-up women who like sophistication and laid-back vibes.
---
Love
An Alluring Scent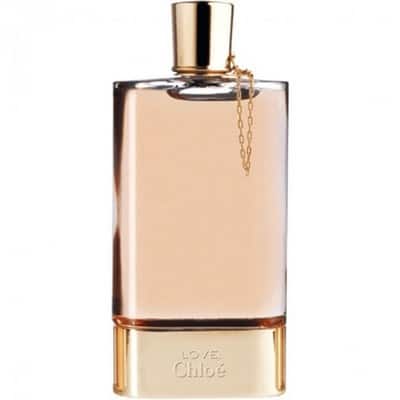 Louise Turner and Natalie Gracia-Cetto created Love by Chloe. This hit the market in 2010.
Love by Chloe is best described as a powdery and soft fragrance that gives a feminine and sophisticated vibe. The pink pepper and African orange flower give a floral note that complements the musky notes well. Love by Chloe is charming and has a clean dry-down. It's also very alluring and addictive; you might be tempted to spray it all over your body.
Regarding sillage and longevity, it's safe to say Love is impressive in both aspects. This is perfect during summer and spring.
---
Chloe Roses de Chloe
Top Pick for Intimate Occasions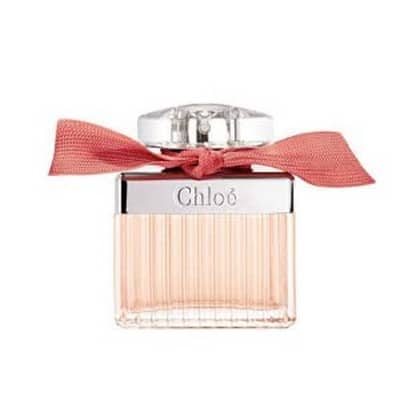 Chloe Roses de Chloe was a perfume entry from the house of Chloe in 2013. This was launched in celebration of the 50th year of the fashion brand.
The scent of Chloe Roses de Chloe captures the gentle and graceful smell of the Parisian rose gardens. It is bursting with the scent of a freshly cut rose with a hint of citrus orange. A faint lemony smell is also present, balancing the floral tone. Overall, Roses de Chloe has a light and lovely scent.
Its elegant and mild fragrance is perfect for small-scale events and intimate occasions. However, the scent doesn't last long, so bring a bottle if you plan to stay out long.
---
Love Story
Most Romantic Perfume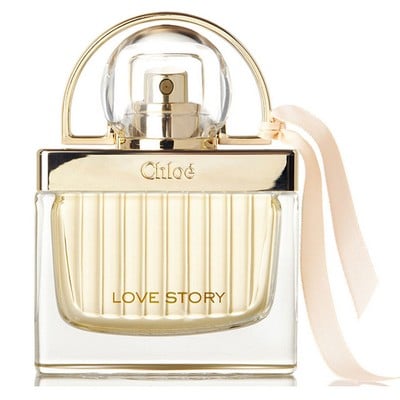 Love Story by Chloe was made under the nose of the perfumer Anne Flipo. This was released in the market in 2014.
The scent of Love Story will transport you to the romantic streets of Paris. It is a scent that'll make you believe that love is in the air. As you spray this perfume, you will initially notice the exploding smell of orange and neroli. Then, a subtle floral scent will kiss you as it dries down. It is clean, fresh, cool, and, overall, amazing.
It can last all day and has great sillage. This is perfect for dinner nights and wedding days.
---
L'Eau de Chloe
Top Pick for Spring & Summer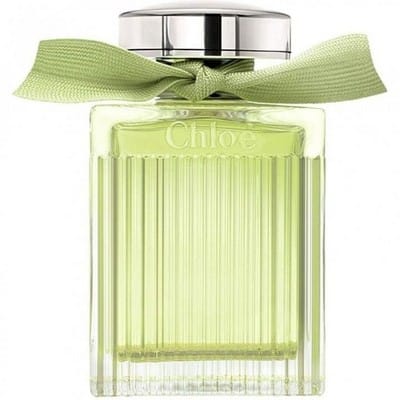 In 2012, the house of Chloe released its L'Eau de Chloe perfume in the market. This was created under the nose of Michel Almairac.
The scent mimics the refreshing and light feeling of spring and summer. It features a combination of sparkling citrus and a hint of rose petals. Its initial scents will subside as it dries down, and an elegant veil from patchouli will greet you. Overall, it has a nice scent that is not headache-inducing or overpowering.
This is perfect for your trips during summer or spring. A few sprays of this will surely dazzle your day.
---
Chloe (Parfum Chloe)
Most Classic Chloe Perfume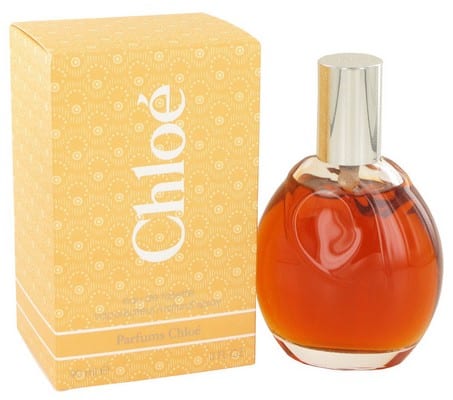 The famous perfumer Betty Busse formulated another addition to the perfume line of the house of Chloe. This was the Chloe (Parfum Chloe). It was officially released in 1975.
Vintage and classic were best fitting to describe Chloe (Parfum Chole). You will first notice its soapy and floral fragrance from aldehydes and hyacinth. As this scent settles, the soft mossy-woody fragrance will gradually appear. It is clean and fresh but doesn't smell like an after-shower scent.
This perfume is safe for women who are not adventurous and prefer classic scents. It can be used in weddings, intimate family gatherings, and even small get-togethers.
---
Chloe Narcisse
Top Pick for Powerful Ladies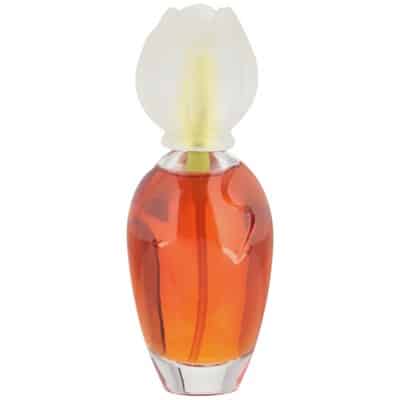 When IFF created the newest perfume of the house of Chloe, Chloe Narcisse, it dominated the perfume industry. It was officially released in 1992.
Chloe Narcisse was branded as the house of Chloe's floral perfume because of the blooming scent of daffodils that dominated it. It also has a good amount of fruity and sweet scent that slowly warms up after a few sprays. Although the scents are nice and feminine, be careful not to spray a lot because it can be overpowering.
Try to wear this perfume during a busy day. Reapplying will be unnecessary because a few spritzes of it go a long way.
---
Nomade Absolu de Parfum
Top Pick for Modern-Day Ladies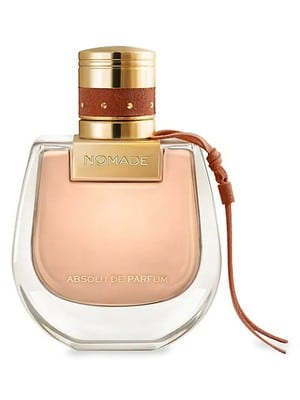 Nomade Absolu de Parfum was one of the newest collections of the house of Chloe. This was created by Quentin Bisch and was launched in 2020.
Nomade Absolu de Parfum is a scent symbol of a modern-day woman. The first spray of it is bursting with mirabelle plum, which brings a calm and feminine aura. A surprising sea salt smell will appear as the perfume warms and dries down on the body. The floral and aqua fragrances complement each other, giving it a bright and sophisticated finish.
This perfume has a good balance of cool and warm tones. It's very versatile, so it can shine either on a cold winter night or a hot summer day.
---
Chloe Fleur de Parfum
Ultrafeminine Perfume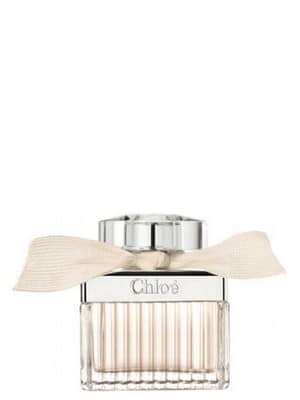 Michel Almairac and Mylene Alran joined forces in creating the Chloe Fleur de Parfum. This was their collaboration with the house of Chloe. It was launched in 2016.
Chloe Fleur de Parfum was inspired by Chloe Eau de Parfum, which was released in 2008. The scent has the original rose fragrance that greets you on the initial spray. However, an additional powdery note was included to give extra character and depth to the perfume. As it settles, you'll get fruity and spicy tones that cancel excessive floral smell.
The combination of its fragrance is a very good choice to wear during socialization or when you need to flex your most elegant gown.