French perfume house Mancera has rapidly established itself as one of the premier luxury brands in the perfume industry. With their unique blends of attention-grabbing notes and unique packaging that pays homage to the Art Deco movement, Mancera fragrances are quickly becoming staples for fragrance connoisseurs worldwide.
Mancera's founder, Pierre Montale, was indeed a visionary as the first to introduce oud to the French perfume elite. He revolutionized modern-day fragrance. Many hailed oud as liquid gold because of its rarity. This oil has been extracted from agarwood trees of the Southeast Asian rainforests and used for centuries in beauty rituals.
Thanks to Pierre Montale, luxury perfumes have taken on a new level of sophistication. His brilliant combination of precious ingredients and Eastern aromatics has elevated perfume as an art form. The riches of the Montale collection are rooted in detailed oud notes, giving us an unparalleled experience of pure enchantment and luxury.
---
Feminity
Crowd Pleaser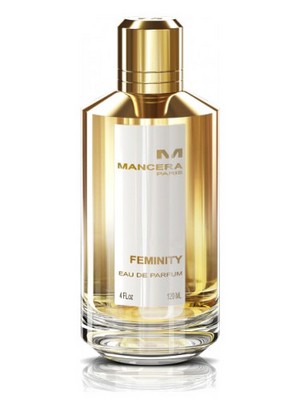 Mancera Feminity was launched in 2020, introducing the world to its engaging balance of powdery florals and piercingly invigorating green apple aroma.
The scent has an incredibly unique and lasting character, with tangerine and leather notes that toy with hints of coffee and caramel. Underlying this is a soapy heliotrope and jasmine combo, while the drydown is dominated by sandalwood, lily of the valley, and subtle powdery notes.
The result is a delightful fragrance that works both daytime and evening. Its expertly balanced composition ensures excellent lasting power and sillage to carry you through your day.
---
Lovely Garden
Smoky and sweet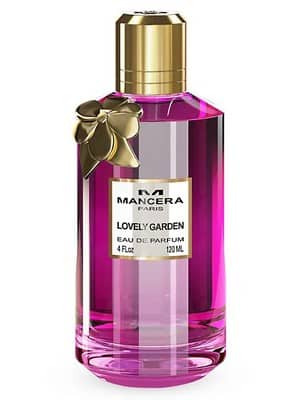 Lovely Garden made its debut in 2021. Created under the talented nose of Pierre Montale, it is a heady blend of inviting, sweet scents with woodsy, musky tones.
It features top notes of blood mandarin, cinnamon, and pink pepper, which offer a refreshing start to the scent. These floral components meld with middle notes of orange blossom, Indonesian patchouli leaf, and tuberose for an intoxicating bouquet. The cozy base comprises ambergris, powdery notes, musk, incense, and toffee.
This harmony is delicate yet enduring, with impressive projection and sillage, making it ideal for stepping into any occasion while feeling enveloped by luxurious enchantment.
---
Musky Garden
Musk Explosion
Musky Garden by Mancera Paris was launched in 2017 and has been delivering a powerful and long-lasting performance.
Upon application, the wearer is gifted with a fresh citrus burst, quickly joined by gentle hints of patchouli. An elegant blend of fruits, florals, white musk, and amber follows. It creates a strong yet airy scent worn day or night without being overbearing. At its heart is intense jasmine, rose, and iris notes that give the perfume a decidedly feminine twist and balanced sweetness.
The culmination of these notes results in a creamy and luxurious aroma that is sure to turn heads.
---
Pink Prestigium
Grapefruit Bomb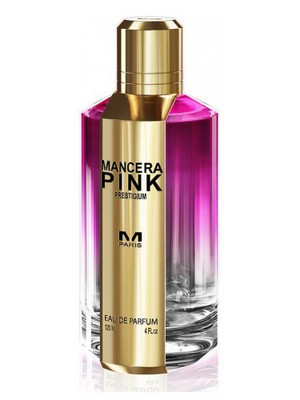 Pink Prestigium is composed of fresh top notes balanced with exotic woods and leather to provide a unique addition to the Mancera collection.
A zesty blend of grapefruit, oud, woods, leather, and sweet vanilla makes up this fragrance's captivating opening. As you experience the drydown, juicy florals mingle with the other notes for a sparkling composition full of energy and body. Performance is spectacular, with strong projection and longevity exceeding expectations, ensuring that this scent lasts long into the evening.
Injecting modernity with its vibrant yet sophisticated allure, Pink Prestigium is ideal for ardent fragrance lovers and budding enthusiasts alike.
---
Coco Vanille
Captivating Coconut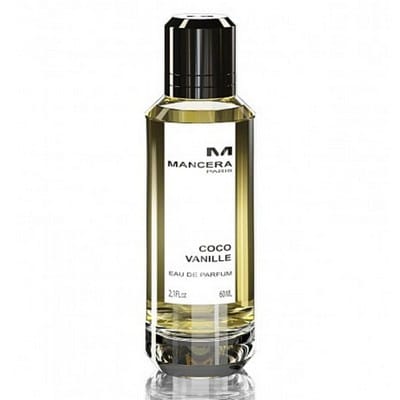 Launched in 2016, Coco Vanille by Pierre Montale is a delightful scent. It has the inviting warmth of coconut and vanilla blended in a creamy, cozy concoction that can be enjoyed all year round.
The depth of this fragrance is further enhanced by its slight sweetness, with notes of white flowers and fresh fruits adding to its complexity. Its longevity and sillage are remarkable as it will linger in a room for hours after application.
Coco Vanille by Mancera Paris is a beautiful and delectable fragrance that will make people stop long enough to take notice and savor its charming aroma.
---
Pearl
Green Musk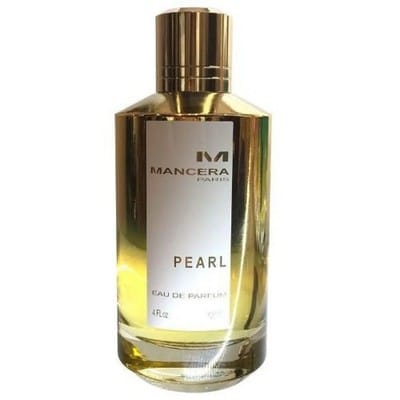 Pearl was masterfully crafted by the renowned Pierre Montale. It boasts top notes of bergamot, fig, green apple, and white peach; middle floral notes; and base notes of white musk and ambergris.
Pearl is an exotic aroma with a tropical and airy bouquet. Its delicate sweetness and musky smell create the perfect balance of floral tones, while its oily presence lends to its luxuriousness.
Versatile enough for any occasion, from lounging at home to attending a formal event, Pearl is a delicate but noticeable perfume that will attract stares without screaming for attention. It's a signature Mancera scent that should not be overlooked.
---
Pink Roses
Soft Rose Petals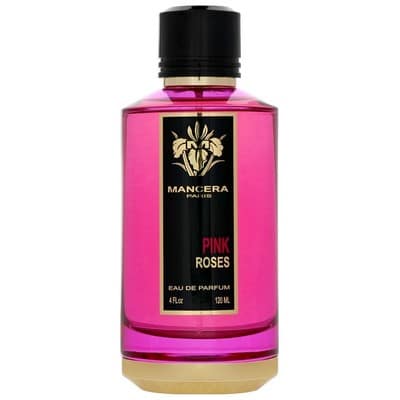 Since its launch in 2017, Pink Roses has become a favorite fragrance for summer among rose lovers for its fresh, clean, and soft scent.
This scent is the epitome of femininity, with delicate notes ranging from sparkling bergamot and rose absolute from Marocco to patchouli on the base. The combination of ambergris and roses works well with the skin, giving the fragrance a nice crispy edge. Once green notes mellow down, musk steps in, resulting in a luxurious musky rose aroma with an icy amber edge.
Designed to portray a realistic red rose scent, Pink Roses boasts impressive projection and longevity.
---
Indian Dream
Sweet Seductive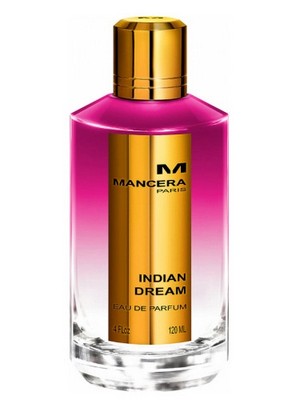 Launched in 2014, Indian Dream from the house of Mancera is the perfect illustration of a legendary subcontinent's floral beauty.
It takes its name from the beguiling Indian jasmine and sparkles with delicate white rose and heady orange blossom alongside sweet almond-like heliotrope. As the scent envelops you further, the deep warmth of amber, sensual musk, comforting vanilla, and exotic vetiver linger to leave you in a dream-like state.
Classically feminine with excellent sillage and lasting power, Indian Dream by Mancera Paris is also easy to wear for office or evening attire. It's an enchanting journey awaiting those wishing to travel.
---
Aoud S
Oud Done Well
Launched in 2011, Aoud S is a luxurious combination of warm, smoky, creamy notes that effortlessly blend for a unique and styled aroma experience.
Animalic musk creates the opening chords with leather and rose, providing an aromatic foundation based on oud, creating something of a paradox as the leather fights back the rose while complimenting it. As the scent wears on, a powdery leathery odor carries great sillage and amazing longevity.
It's best used year-round but works especially well in cooler weather. This modern streamlined oud may not cater to traditionalists, but one thing is certain – you will certainly garner compliments.
---
Juicy Flowers
Pink Crush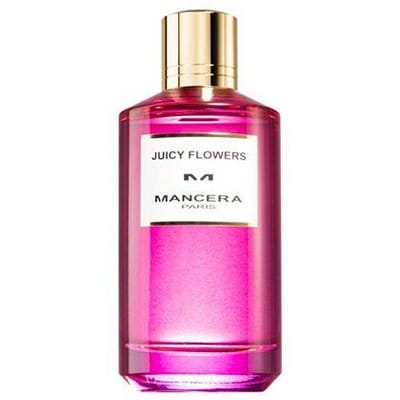 Juicy Flowers by Mancera Paris was launched in 2020. It is an expertly crafted blend of fruity and floral aromas featuring delicate notes of innocent rose, seductive jasmine, and mystical sandalwood to stimulate the senses.
Introducing with a burst of citrusy-fruit tones that lead into the combination of rose and peach notes lingering harmoniously with subtleties of raspberry, its complex character allows the intricate fragrances to intertwine seamlessly over 24 hours with a sillage of up to 10 feet.
The perfect scent for seasonal transition, Juicy Flowers by Mancera Paris imparts an inviting aroma that will add a touch of sophistication to any occasion.
---
Aoud Violet
Subtle Oud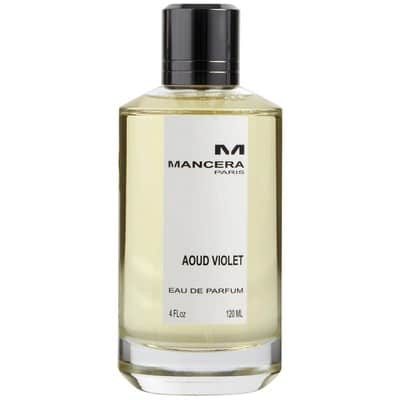 Aoud Violet was launched in 2014, and its soft, soapy scent with a woody and powdery profile has made it a continuing favorite.
The peppery citrus notes give it an extra edge, while the violet and oud remain present throughout. Its fusion of floral and green notes gives it a very high-end profile that is perfect for any occasion. The fragrance has great performance with good projection and longevity for up to 8 to 12 hours on the skin if applied directly.
Aoud Violet is suited to anyone looking for an irresistible musky oriental aroma that can be worn all year long.
---
Roses Vanille
True Oriental Beauty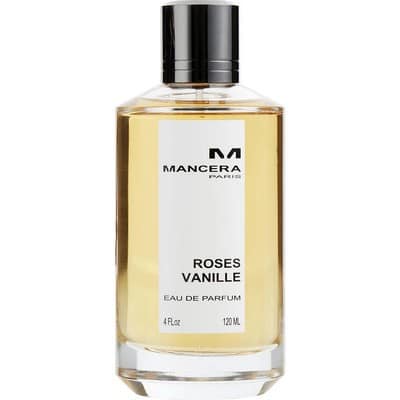 Roses Vanille was launched in 2011 and quickly became a signature scent for the modern woman.
While it starts a little zesty, it finishes with a natural sweetness and woodsy, powdery notes that all combine to create an unforgettable aroma. Those who wear it describe the aroma as sweet, containing a blend of rose and vanilla with an underlying hint of smokey incense. Its oiliness stays on for hours, ensuring the pleasant fragrance will remain throughout any special occasion.
It has good sillage and stands out enough to have others asking what you're wearing, making it perfect for a first date.