It seems just like yesterday when we were all celebrating the beginning of the millennium, but the truth is that it has already been 23 years! We still don't know what the 2000s will be remembered for in the future, but there are some main events that surely defined this period.
For instance, this decade saw the rapid spread of the internet which vastly contributed to world globalization. This was a violent period of human history due to the War on Terror, the War in Afghanistan, and the second Congo War. On the bright side, people started to get a genuine interest in environmental issues, and discussions concerning the LGBT community began to spread.
In the 2000s, the perfume industry saw the launch of fantastic scents still extremely popular to this day. Some of these include 1 Million by Paco Rabanne, Coco Mademoiselle by Chanel, and Light Blue by Dolce and Gabbana. It was during this decade that several celebrities decided to create their own scents making millions in sales. The 2000s were also a time for small independent boutiques to grow due to an increasing number of people looking for original fragrances.
But which scents defined this era? Are you ready to get nostalgic? Here is a list of the most popular perfumes in the 2000s!
---
Top Perfumes From The 2000's
Light Blue by Dolce and Gabbana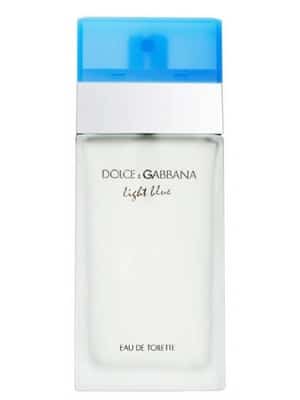 First on our list is Light Blue by Dolce and Gabbana. According to the official website, this fragrance, "Evoke the scent of summer days animated by the Mediterranean breeze." Dolce and Gabbana first launched their female version back in 2001. This was followed by Light Blue for Men which came out only in 2007 but immediately became successful winning the FiFi Award in 2008.
Domenico Dolce and Stefano Gabbana contacted perfumer Oliver Crepes and asked him to create a scent inspired by Sicily. After two years, Crepes came out with a floral fruity fragrance that was bound to define its decade. From 2010 onwards, Dolce and Gabbana released several new products inspired by Light Blue among which were Light Blue Dreaming in Portofino, Light Blue Living in Stromboli, and Light Blue Escape to Panarea.
---
Glow by Jennifer Lopez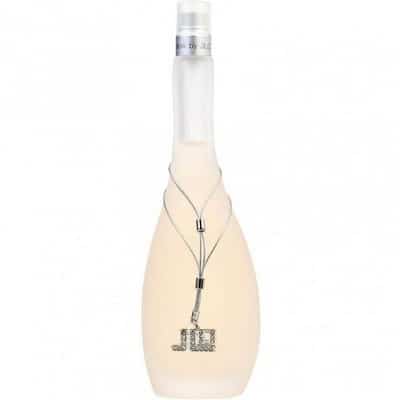 Produced by Jennifer Lopez, Glow is a floral fragrance for women. The perfume came out with Jennifer Lopex's first clothing line in 1998. Talking about her perfume this celebrity declared, "I wanted Glow to be fresh and clean, but still sexy and sensual. Something that feels like you just came out of the shower and are the sexiest person in the world."
Even though many critics believed that Glow was bound to become a financial disaster, the scent was extremely successful and soon became America's top-selling perfume.
---
Coco Mademoiselle by Chanel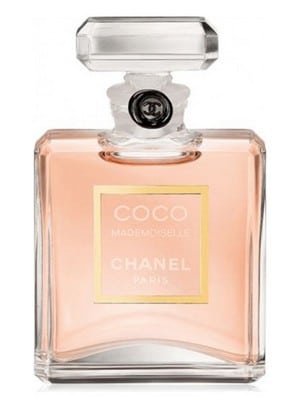 Still sold to this day, Coco Mademoiselle is one of Chanel's most successful scents. According to Coco Chanel's official website, this fragrance evokes, "A dual personality. A woman who is both mischievous and provocative, independent and endearing, who reinvents herself freely." Created by Jacques Polge, Coco Mademoiselle was launched in the early 2000s and was awarded the FiFi Award for Best National Advertising Campaign in 2008. This fragrance was designed for a young audience and has jasmine and May rose tones.
---
Fancy by Jessica Simpson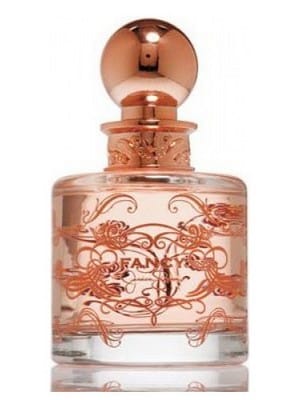 Jennifer Lopez was not the only celebrity to launch her fragrance in this decade. In fact, in the late 2000s, Jessica Simpson put on the market her first scent, Fancy. This fragrance is sold in a retro bottle and is characterized by amber and vanilla notes. Created by Alexis Dadier, Fancy was soon followed by Fancy Love, an amber floral scent for women.
---
Lovely by Sarah Jessica Parker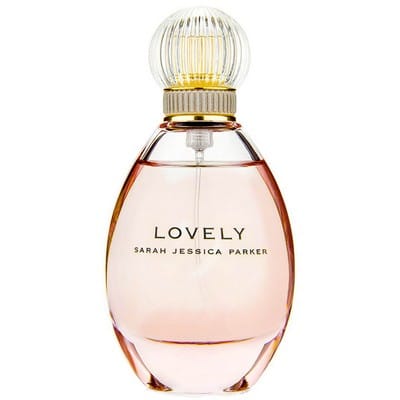 Lovely is a classic of the 2000s. Produced by Sarah Jessica Parker, this scent has floral, musk, and woody tones. Sarah wanted to create a perfume that could be used by all generations, "From 17 to 107," as she used to say.
This celebrity was involved throughout the creation process and closely worked with perfumers Laurent Le Guernec and Clement Gavarry to find the ideal blend. Initially, Sarah wanted to create a unisex scent based on a mix she had made which included Bonne Bell Skin Musk, an Egyptian oil she had bought in New York, and Comme des Garçon Incense Avignon. However, the first attempt to recreate the mix was a failure. With time, the perfumers convinced her to opt for something more feminine and end up creating Lovely as we know it nowadays.
The scent was launched at the department store Lord & Taylor and saw the participation of over 2000 fans! If you're interested in the details of the creation of this perfume, you can read The Perfect Scent: A Year Behind the Scenes of the Perfume Industry in Paris and New York, a book published by Chandler Burr, following the inception of this product.
---
Alien by Mugler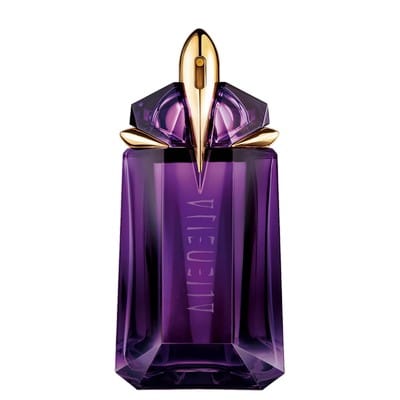 Alien by Mugler is an elixir, a powerful talisman able to enhance every woman's creative genius. This amber woody scent came out in 2005 and is the result of months of work of perfumers Dominique Ropion and Laurent Bruyer. This perfume is easily recognizable thanks to the unique design of its deep purple bottle that seems to come from another world.
---
Flower by Kenzo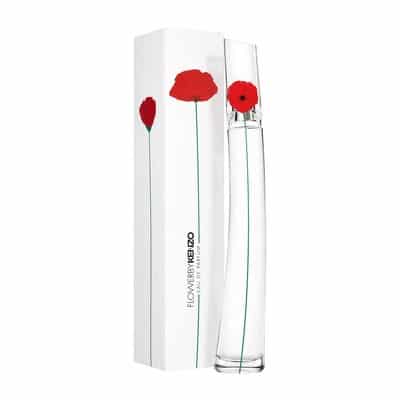 A link between the business of city life and the laid-back lifestyle of the countryside, Flower by Kenzo is a sophisticated fragrance with powdery and floral scents. Created by Alberto Morillas, this perfume was awarded both the 2001 and the 2003 FiFi Awards.
Similarly to Alien by Mugler, Flower can be easily recognized by its unique leaning bottle containing the illustration of a poppy flower. Since its launch in 2000, several other perfumes and Eau de Toilette inspired by its unique scents have been released by this popular brand.
---
Curious by Britney Spears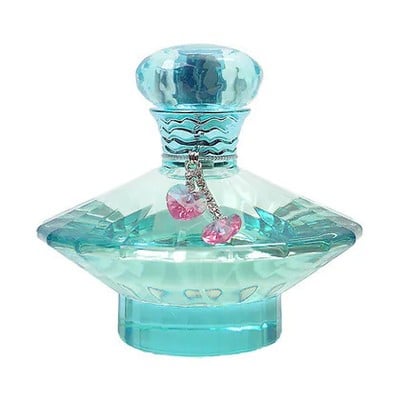 Curious by Britney Spears is the result of a collaboration between this famous singer and Elizabeth Arden Inc. Launched in 2004, this scent came in a luxurious light blue bottle and was created by Claude Dir.
Curious was targeted at women in their twenties, who, just like Britney, were not afraid to show their attitude to the world. The fragrance was incredibly popular and broke the company's first-week gross for a perfume. Within its first year, Curious made over $100 million in sales.
---
Midnight Fantasy by Britney Spears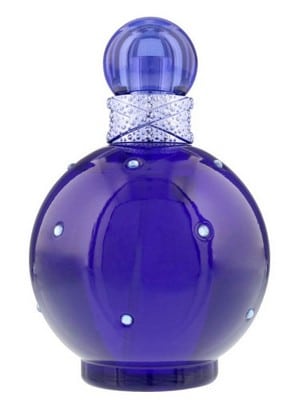 But Curious was only one among the many fragrances launched by Britney Spears in the 2000s. In 2006, this celebrity released another masterpiece, Midnight in Fantasy, following the huge success of Fantasy, which came out in 2005. The perfect blend of berries and night flowers, this product was Britney's fourth perfume. Its bottle mimicked the one of Fantasy but instead of the color fuchsia, the designer decided to opt for dark blue/violet tones evocative of the night. The bottle also features Swarovski crystals representative of the starry sky.
Even though the perfume sold well for the first months, events in Britney's life influenced the sales in January 2006, with lots of people returning their Christmas gifts to the stores. Luckily, with time sales started to rebound.
---
Flowerbomb by Viktor & Rolf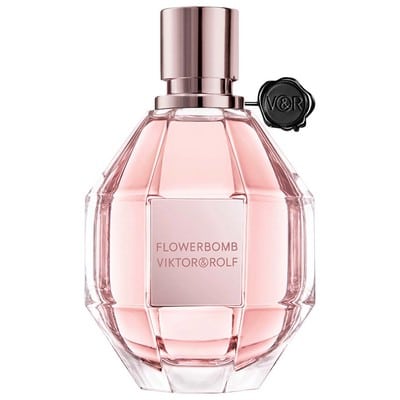 Flowerbomb is an amber and floral scent, the result of a collaboration between Viktor Horsting & Rolf Snoeren, and L'Oréal. These two designers studied at Holland's Arnhem Academy of Art and Design and had their first show in Paris in 1993. After winning the top prizes at the Salon Européen des Jeunes Stylistes, they started to get noticed and eventually became known all over the world following the launch of their first fragrance, Flowerbomb. This scent is a flower explosion and for this reason, the perfume bottle was designed to resemble a diamond-grenade. Created by Olivier Polge, Carlos Benaim, and Domitille Berthier, this perfume was launched in 2005 and immediately became a bestseller.
---
Amor Amore by Cacharel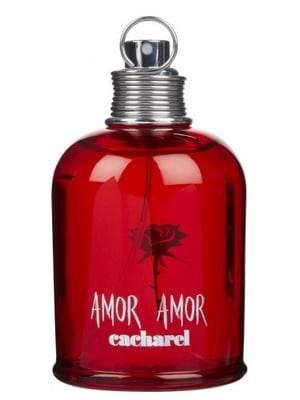 As the name suggests, Amor Amor is the ultimate scent of love as seen by Cacharel. Representative of the crazy passion typical of love at first sight, this perfume is sensual and intense just like the game of seduction. This is reflected in the intense red of its bottle, evocative of romance and passion.
Amor Amor is a floral fruity fragrance and was created by Laurent Bruyere and Dominique Ropion in 2003.
---
Pink Sugar by Aquolina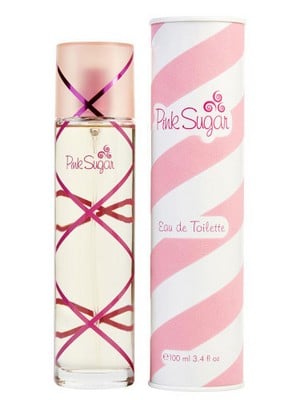 If you've ever entered a perfume store in the 2000s, then you surely remember the bottle of Pink Sugar by Aquolina. Violently sweet, this fragrance was launched in 2004 and is still popular to this day.
This fragrance was created by perfumers Givaudan and Shyamala Maisondieu and has a vanilla and woodsy drydown. This fragrance was obviously designed for the young generation and will give you the sensation of being in Katy Perry's video 'California Gurls'.
---
Paris Hilton by Paris Hilton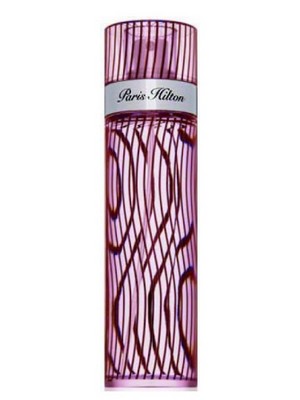 In 2005, Paris Hilton decided to follow in the footsteps of her many colleagues and launched her unique scents bearing her name. The fragrance had to represent this celebrity in all her absurdity and eccentricity. Created by Steve Demercado and James Krivda, Paris Hilton is a floral, fruity fragrance and comes in a mesmerizing bottle with pink stripes.
---
Princess by Vera Wang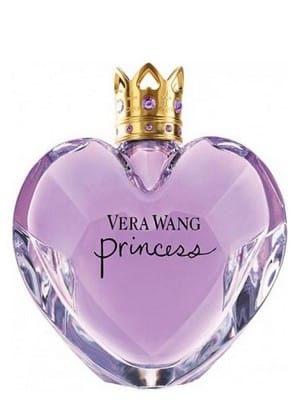 Created by American fashion designer Vera Wang, Princess was supposed to capture the excitement of new beginnings and attitudes. According to the official website, this scent is about, "Claiming something magical and mystical in your life. It's all of the characteristics that we would want to possess and what resides in all of us, young or old." Launched in 2006, Princess was created by Harry Fremont and Ilias Ermenidis. Its pink heart-shaped bottle is now considered a classic!
---
1 Million by Paco Rabanne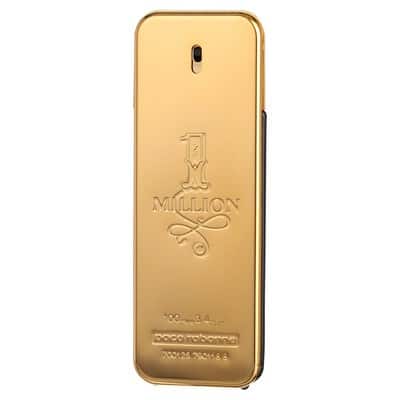 1 Million by Paco Rabanne was, without a doubt, one of the most famous scents for men through the 2000s. This woody Spicy fragrance was inspired by Paco Rabanne's metallic fashion and was created by three perfumers, Christophe Raynaud, Olivier Pescheux, and Michel Girard.
This scent had to represent power, luxury, and wealth. Still on the market today,
1 Million is sold in a retro golden bottle. Talking about his scent, Paco Rabanne commented "In all civilizations and religions gold has always managed to seduce people."
---
Be Delicious by DKNY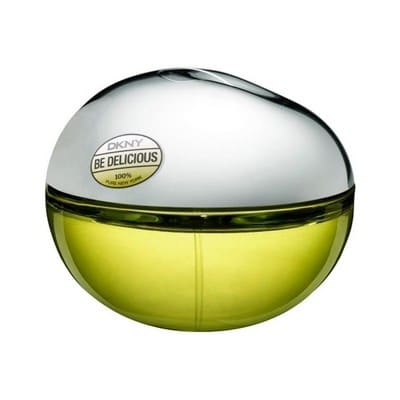 With its iconic apple design, Be Delicious by DKNY was one of the most popular perfumes throughout the 2000s. With some people referring to it as "The Big Apple" bottled, Be Delicious comes in a sophisticated half-green half-metallic container with a round mark on top, resembling the stickers put on apples for brand identification purposes.
This fragrance is supposed to capture the frenetic and exciting lifestyle of New York City and is characterized by green-fruity notes. Created by Maurice Roucel and launched in 2004, this scent is targeted toward a young audience.
---
Daisy by Marc Jacobs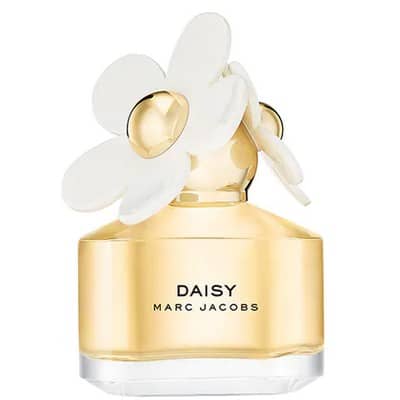 Launched by fashion designer Marc Jacobs, Daisy is a sparky floral-woody fragrance for women. Its iconic bottle is a simple rectangular container with daisy flowers attached to its cap. Created by perfumer Alberto Morillas, this perfume has inspired a collection of products such as Daisy Dream, Daisy Love, and Daisy Spring. For his advertisement campaigns, Marc Jacobs decided to hire the most popular models on the scene, including Ondria Hardin, Malaika Firth, and Sophia Ahrens, and also asked Sofia Coppola to direct one of the commercials. Nowadays, Daisy has been largely connected to the cottagecore aesthetic, which romanticizes the cottage lifestyle.