Known as the 'me decade' the seventies saw a shift from the communitarianism typical of the 60s to a more individualistic attitude. This was a time of political distrust and economic crisis. On a more positive note, the 70s also saw the first gay pride parade and several progresses in women's reproductive rights.
During this decade, the perfume industry had to always be on top of the various styles constantly evolving in the Western world, from the punk, disco, and bohemian movements. Fragrances had to be inspired by the ever-changing generations delivering messages and slogans which could be appealing to the new youth.
Brands had to produce scents designed for provocative, sophisticated, and natural women alike. The perfume industry for men also went through a revolution in these years. In fact, using a simple aftershave was no longer enough, and more and more men started to wear full-bodied fragrances specifically designed for them.
But which fragrances defined this decade? Here is a list of the most popular perfumes throughout the 70s!
---
Top Perfumes From The 70's
Diorella by Dior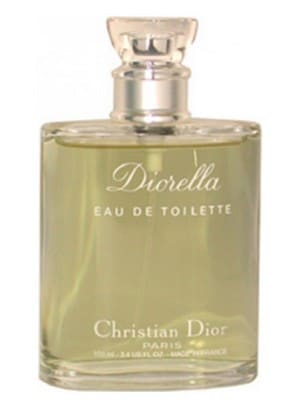 Most likely inspired by Cinderella, Diorella is, no doubt, one of the iconic scents of the 70s. Created in 1972 by famous perfumer Edmond Roudnitska, who was also behind masterpieces such as Femme, Diorissimo, Le Parfum de Therese, and Eau Sauvage, Diorella is a white floral and citrus scent.
This perfume was advertised as the fragrance representing the free spirits of the 70s. Its creator, Roudnitska was quoted saying this was among his proudest creations.
Diorella was still sold in the 90s, but it was then discontinued. However, Dior reformulated it in 2009 and re-launched it as part of a collection of the brand classics known as Les Créations de Monsieur Dior. The new scent has more dominant citrus notes.
---
Charlie by Revlon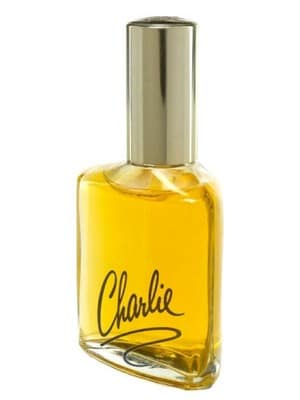 Charlie by Revlon was probably the first American fragrance to become an international bestseller. This fragrance fully reflected the youth mentality of the early 70s and became so successful thanks to its amazing advertising campaign.
The company, in fact, perfectly timed its launch. While most perfume companies put their products on the market right before the Christmas period, Revlon decided to launch Charlie in February. As a result, the scent did not have any competitors and turned out to be a huge success.
Charlie was also advertised as belonging to independent women. Revlon even developed a twenty points list to outline the 'Charlie' girl. This woman was described as someone breaking all the rules, who didn't mind being a little outrageous or flamboyant, and very relaxed about sex, among other personality traits.
---
Private Collection by Estée Lauder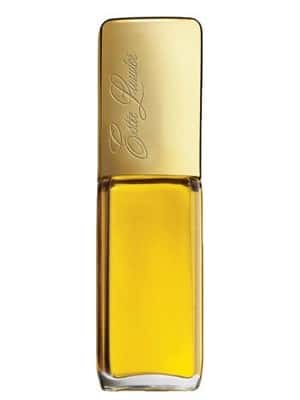 Created by perfumer Vincent Marcello, Private Collection is a herbal and floral perfume designed for women.
The name of the scent derives from the fact that Mrs. Lauder owned a private collection of rare fragrance essences. One day, she asked perfumer Vincent Marcello to create a fragrance exclusively using these. Initially, the perfume was not supposed to be made available to the public and had to remain a personal scent specifically designed for Mrs. Lauder. Whenever someone would ask her what she was wearing, she would simply answer that it was her private collection. However, with time, more and more people started to call Mrs. Lauder's department stores asking for her 'private collection'. That is why in 1973, she decided to put her perfume on the market. This product is still sold to this day.
---
Rive Gauche by Yves Saint Laurent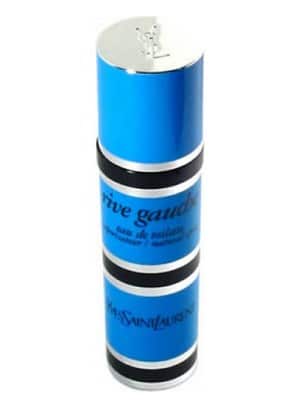 The name Rive Gauche means 'left river bank', and refers to the Seine in Paris. This part of the city was the main inspiration for this perfume and was known for its bohemian vibe.
Launched in the early 70s, this scent was created by Jacques Polge and Micheal Hy and represented the freedom of this decade. The fragrance is white floral and woody to please the many hippies and free spirits of the 70s. According to famous perfumer Luca Turin this is, "The best floral aldehydic of all time."
The bottle, which has become a classic throughout the years, was designed by Pierre Dinnand and consisted of an all-aluminum cylinder with blue stripes.
Rive Gauche was enriched in the 2000s and now has more woody and aromatic accords.
---
Aliage by Estée Lauder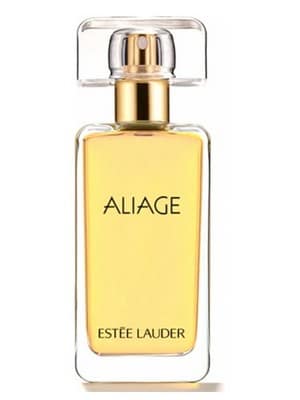 Aliage by Estée Lauder was a perfume designed for sportive women. Launched in 1972, this retro scent was created by Francis Camail and Bernard Chant. Mainly woody and aromatic, this fragrance is also extremely fresh and citrusy.
According to The Essence of Perfume, written by Roja Dove, Estée Lauder was inspired to create this perfume while taking a walk in Palm Beach. Seeing a plant on her path, Estée decided to take one of its leaves. The businesswoman was so intrigued by ist perfume that she decided to replicate it in what soon became one of the iconic scents of the 70s.
---
Cinnabar by Estée Lauder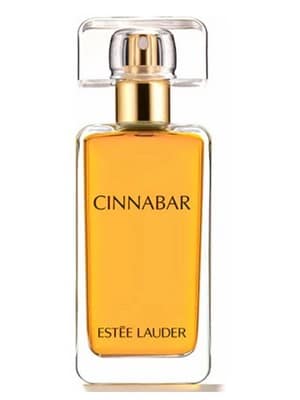 Launched in the late 70s, Cinnabar has warm spicy, and amber tones. Mrs. Lauder described it as a fragrance able to, "Fulfill every woman's yearning for the exotic and mysterious." Estée Lauder had always been fascinated by the mystery and opulence of the Orient and decided to create a fragrance to pay homage to Eastern cultures. Cinnabar also led other brands to shift toward exotic amber fragrances. Unfortunately, this perfume was discontinued.
---
Anais Anais by Cacharel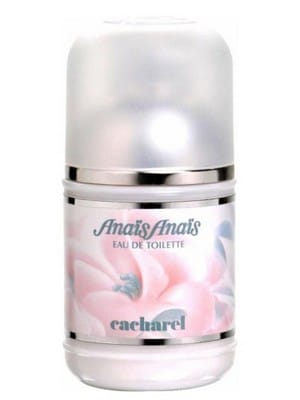 Launched in the late 70s, Anais Anais was created by Cacharel. Its name was inspired by both the writer Anais Nin and its forbidden erotic literature, as well as the Persian goddess of fertility, Anaitis.
Anais Anais advertisements featured lovely girls with enigmatic smiles. It was often given as a present to young girls in their passage to womanhood because of its dual nature of libidinous desires and traditional values.
The main notes in this scent are white flowers.
---
White Linen by Estée Lauder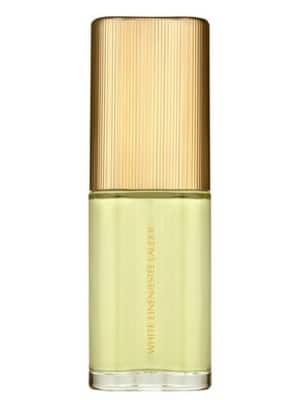 Estée Lauder was probably one of the most successful perfume houses in the 70s. Apart from masterpieces such as Alliage, Cinnabar, and Private Collection, this brand also put on the market the popular White Linen. Launched in combination with Celadon and Pavilion in 1978, this perfume was part of a collection known as the New Romantics. Created by Sophia Grojsman, White Linen is a floral-aldehyde perfume.
If it was to be launched today, this light fragrance would probably be advertised through cottagecore videos. This scent was supposed to bring to mind the crisp texture of freshly cleaned linen, the airy atmosphere of an afternoon in the countryside, and the floral perfumes of the early spring.
---
Nahema by Guerlain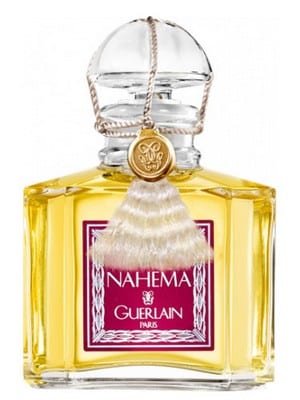 Launched in the late 70s, Nahema is a floral scent with a dominant rose aroma. Created by Jean-Paul Guerlain, this perfume was inspired by one of the stories of The One Thousand and One Nights having as protagonists two identical twins. Mahane was a gentle and caring woman, while her sister, Nahema, was passionate and headstrong.
The perfumer decided to encapsulate both these personalities in his fragrance, creating a nostalgic floral scent with a rich oriental sandalwood base.
Nahema was sold in a retro bottle decorated with scrolls typical of Art Nouveau and a heart-shaped lid.
---
Equipage by Hermès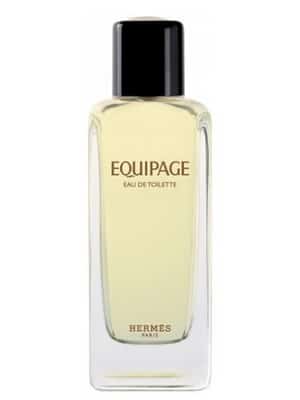 Equipage was the first male perfume launched by Hermès, an incredibly old company that was founded in 1837. At first, this brand had nothing to do with perfumes and only sold saddles, bridles, and other horse supplies. Later on, Hermès started to produce suitcases and handbags to then move to the production of luxury goods such as watches and jewelry. Only in 1951, this company started to create perfumes and, in 1970, launched its first fragrance for men, Equipage. Created by Guy Robert, this was a popular amber Fougere scent.
Equipage was relaunched in 1992 with a slightly lighter formula. In 2015, a new version came out called Equipage Geranium which was created by Jean-Claude Ellena.
---
Chanel No 19 by Coco Chanel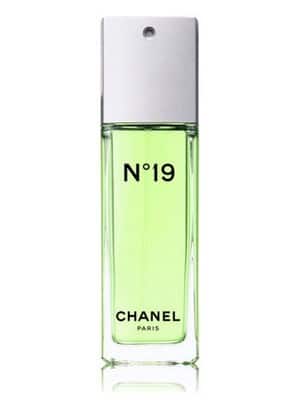 Chanel is surely one of the most famous perfume houses in the world and has successfully managed to adapt and transform to fit the ever changing tastes of the new generations. In the fifties, Chanel No 5 was one of the leading perfumes on the market. In the sixties, Chanel No 22 became almost as famous as its sibling. And in the seventies? It was time for a new essence! That's why Coco Chanel came out with Chanel No. 19. The number 19 was chosen to commemorate the fashion designer's birthday, who was, in fact, born on the 19th of August, 1883.
The perfume was created by Henri Robert and launched the year before Coco Chanel's death. No 19 has a balsamic green scent and was advertised as, "Audacious and assertive. Never conventional."
---
Polo by Ralph Lauren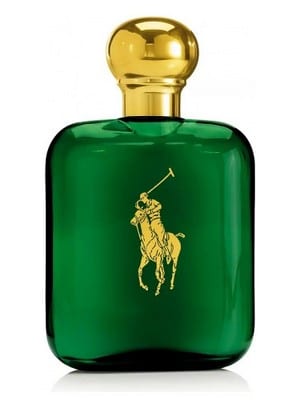 You are surely familiar with the design of the Polo shirt, but did you know that Ralph Lauren also launched a perfume back in the 70s? This fragrance has been around for almost fifty years, was produced by Carlos Benaim, and was launched at Bloomingdale.
Polo came out together with a fragrance for women called Lauren for Women. It was the first time in perfume history that a brand decided to simultaneously launch a product for men and one for women. The scent of Polo is woody and aromatic and it comes in an iconic green bottle featuring the famous Polo logo.
---
Pour Homme by Paco Rabanne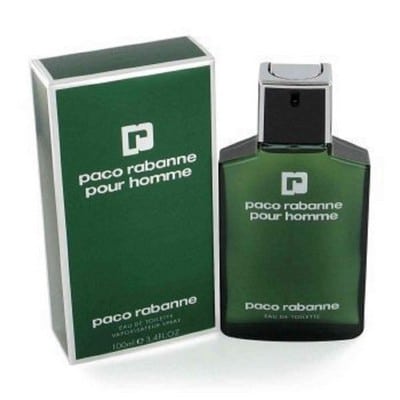 Launched in 1973 and created by ​​Jean Martel, Pour Homme by Paco Rabanne prompted a renewed interest in aromatic Fougeres. This scent is aromatic and fresh spicy with oakmoss, honey, musk, and amber base notes. Similarly to Polo, this scent was sold in an iconic green bottle. The scent was very successful and led Paco Rabanne to produce many other fragrances ranging from Metal to Night, Sport, and Ténéré.
Interestingly, Paco Rabanne produced his first male fragrance before getting into male fashion. In fact, this brand started to produce men's clothes only in 1976.
---
Love's Baby Soft by Dana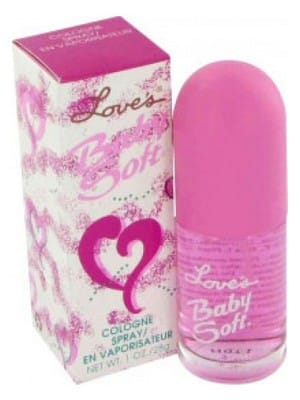 Love's Baby Soft was launched by Dana in 1974. Created by Ron Winnegrad, this scent was targeted toward a young audience. Its scandalous advertisements would claim, "Because innocence is sexier than you think" and "Underneath it all, she is baby soft" and were often accompanied by pictures of pubescent girls. But while today this would have probably turned out in massive failure, back in the 70s the advertisement was quite successful. In fact, despite the slogans, the perfume was targeted toward teenage girls dwelling on the idea of womanhood. Sold in an iconic pink bottle, Love's Baby Soft had a strong scent of baby powder. This perfume is still sold to this day.
---
Enjoli by Charles of the Ritz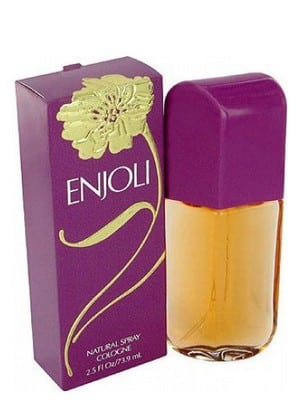 Enjoli by Charles of the Ritz soon became one of the iconic perfumes of the seventies. Known for its catchy tv advertisement featuring a woman singing, "I can bring home the bacon, fry it up in a pan," this product was targeted toward the go-getter women typical of the 70s. If you were a teen during this decade, then you probably still remember this song. Enjoli was sold with the motto, "The 8-hour perfume for the 24-hour woman".