Known for the economic boom following World War II, the beginning of the civil rights movements in the US, and a general feeling of optimism for the times to come, the fifties are still to this day referred to as the Golden Age of America.
In this period, Hollywood was at its peak, and celebrities such as Marylin Monroe, Audrey Hepburn, and Grace Kelly were known by everybody thanks to the spread of television. These movie stars brought back a renowned interest in the perfume industry. In fact, each one of them had her own unique scent. Women from home wanted to replicate them in every detail and for this reason, started to get more and more interested in the different scents available on the market.
Throughout the fifties, brands created new scents for events such as movie premiers and weddings. These were often overly thick, dense, and heavy compared to today's standards. Despite this, most of them are still very popular to this day.
This is why we decided to create a list of the most popular perfumes in the fifties!
---
Top Perfumes From The 50's
Miss Dior by Christian Dior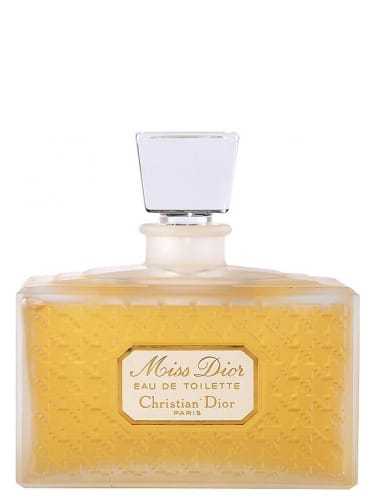 Miss Dior by Christian Dior was, without a doubt, one of the most popular perfumes in the 50s. Synonymous with Parisian high fashion, Miss Dior is still incredibly popular to this day. This product was Dior's first-ever scent and was launched in 1947. Its fragrance was designed for women and has floral chypre top and middle notes and a woody and oriental base.
Not many people know that it took quite some time for Dior to find a name for its iconic product. According to records, one day Dior's sister, Catherine, entered the Dior couture store and was welcomed by a "Here's Miss Dior!" Christian Dior was so impressed by the simplicity and beauty of the remark that he decided to simply call his fragrance Miss Dior.
---
L'Air du Temps by Nina Ricci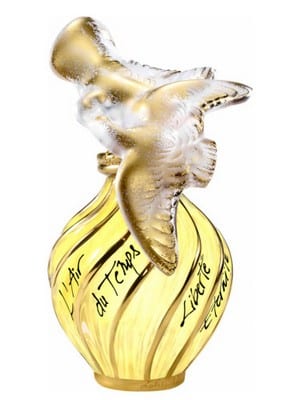 Launched in 1948, L'Air du Temps by Nina Ricci was meant to represent love, peace, and freedom. These values became representatives of the fifties, following the destruction and devastation brought by World War II.
L'Air du Temps is a romantic scent with spicy hot and floral notes.
It was created by Nina Ricci's son, Robert Ricci, and Francis Fabron. This product was revolutionary at the time as it only included 30 ingredients, very little compared to most other perfumes.
Talking about its creation, Robert Ricci declared: "I imagined the perfume that I would like to smell on the shoulders of the woman I love… flowery, spicy".
---
Tabu by Dana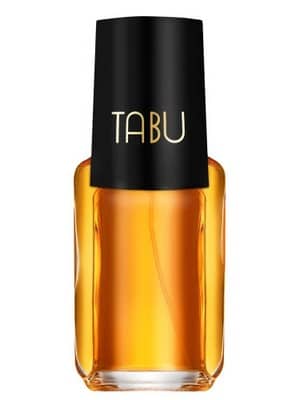 Tabu by Dana evokes dreams of forbidden adventures and exciting events and is one of the very first oriental perfumes designed for women. This scent soon became the signature fragrance of Dorothy Dandridge, the first African-American woman to be nominated for the Academy Award for Best Actress.
According to the story, the name of the product was inspired by a book by Sigmund Freud. Its creator, Dana, was walking in Nice, France, when he saw the cover of 'Totem & Taboo.' He was so intrigued by the title of the book that decided to use it for his new fragrance. He, therefore, gave perfumer Jean Carles directions to: "Make a perfume a prostitute would wear." Despite the risky indications, Carles succeeds in creating a masterpiece.
Tabu is still available today, but it seems that the current fragrance has nothing in common with the original one.
---
Hypnotique by Max Factor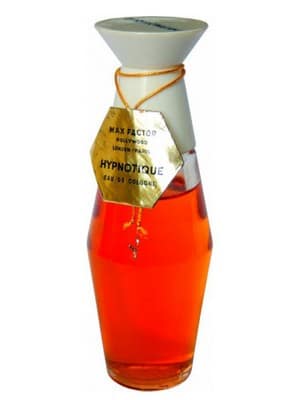 Hypnotique by Max Factor was one of the first perfumes available for the masses, thanks to its affordable price. Launched in the late 50s, this floral fragrance was characterized by animal undertones and was specifically designed for women. According to a magazine of the time, Hypnotique perfectly captured: "The very essence of woman's power over men."
This scent was produced to draw a younger crowd to the perfume line. For this reason, its package featured the so-called sophisti-cat, a black cat with a yellow ribbon around its neck, guarding the scent.
Unfortunately, Hypnotique has been discontinued.
---
Chanel N°5 by Chanel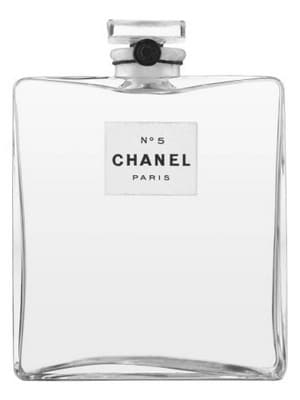 Chanel N°5 is probably the most iconic perfume of all time. Marylin Monroe surely contributed to its fame, making it become her signature scent.
This floral-aldehyde fragrance was the first perfume to be launched by Coco Chanel and was created by French-Russian perfumer Ernest B. With this perfume, Coco Chanel wanted to celebrate the liberated feminine spirit of the 20s.
Despite being over a century old, the retro scent of Chanel N°5 is still a classic. According to data, a bottle of this fragrance is sold worldwide every 30 seconds!
---
L'Interdit by Hubert de Givenchy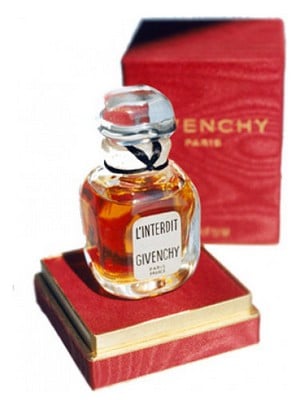 If most of us immediately think of Marylin Monroe at the mere mention of Chanel N°5, Audrey Hepburn's fans will immediately think of their heroine when looking at a bottle of L'Interdit. The perfume, produced by Hubert de Givenchy, was created in 1954 and was only worn by Audrey Hepburn for several years. Some even say that the famous actress did not want the perfume to be made available to the public. However, in 1957, Hubert de Givenchy decided to officially launch his scent. This is how Audrey became the first-ever actress to serve in a perfume campaign.
L'Interdit has a nostalgic, delicate, floral, powdery aroma. It includes notes of rose, jasmine, and violet with a heart of woods and grasses notes.
---
Youth-Dew by Estée Lauder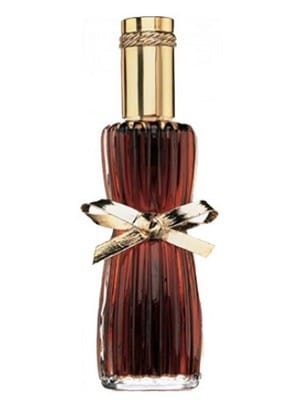 Youth-Dew by Estée Lauder captured the youthful enthusiasm of the fifties. Designed for young teenagers, this fragrance was considered one of the sexiest scents of all time. This was one of the first non floral perfumes for women.
Youth-Dew by Estée Lauder contains base notes of moss, vetiver, and patchouli, and middle notes of jasmine and spices. Despite being more than fifty years old, this fragrance is still popular to this day.
---
Femme Rochas by Rochas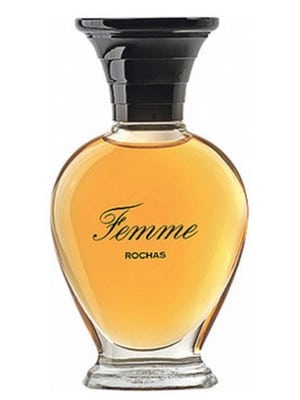 Despite being launched in 1948, Femme by Rochas became incredibly popular only in the fifties. It was originally created by Marcel Rochas for his wife Hélène to contain the ultimate scent of femininity. This fragrance features fruity top notes, a floral heart, and a patchouli and amber base. The bottle was inspired by Mae West's hourglass figure and was representative of the femme fatale.
Recently, Femme has been reformulated by Oliver Cresp, who added strong cumin notes to it.
---
Shalimar by Guerlain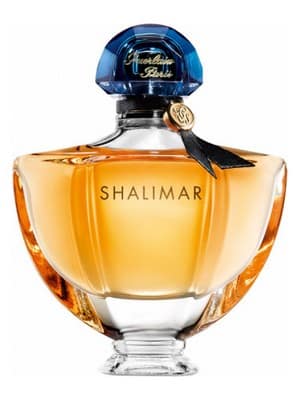 Shalimar by Guerlain was the first oriental scent for women to be produced by a high-end brand. This perfume was supposed to represent the romance between emperor Shahjahan and his wife, Mumtaz Mahal. According to the story, the two first met at a bazaar where Shahjahan was immediately enchanted by the young woman's beauty.
After becoming emperor, he decided to marry her and the two lived together for years until Mumtaz Mahal died at the age of 39. Devastated by her death, the emperor gave the order to build the famous Taj Mahal in her memory. Shalimar by Guerlain is named after 'The Gardens of Shalimar,' Mumtaz's favorite gardens.
This perfume features citrus notes leading to a floral heart. Shalimar is also renowned for its sophisticated bottle inspired by the basins of the 'Gardens of Shalimar.' The design was, in fact, awarded first place at the Paris decorative art exhibition.
---
Arpege by Lanvin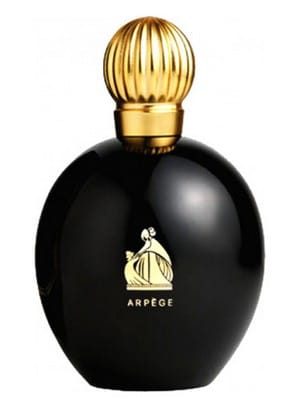 Characterized by a floral and romantic aroma, Arpege by Lanvin was launched in 1927 but became popular only in the early 50s. Created by Paul Vacher and Andre Fraysse, this fragrance is still popular to this day, thanks to the 1993 reconstructed version. It was, in fact, awarded the FiFi Award Hall Of Fame 2005.
The name of this white floral and woody perfume was chosen by the perfumer's daughter, who was a music lover and opted for the word 'Arpege', the french term used for the word arpeggio.
The bottle is also iconic and features two figures that represent the perfumer's daughter and wife, getting ready for a ball.
---
Soir de Paris by Bourjois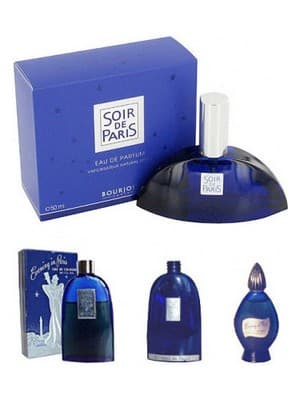 Extremely popular among teens, Soir de Paris by Ernest Beaux was first launched in 1928. This is, without a doubt, the most famous fragrance by Bourjois and was created by Ernest Beaux.
It features fruity and fresh top notes, a floral heart, and amber, musk, sandalwood, and vanilla base notes. Soir de Paris was discontinued in 1969 but relaunched with huge success in 1992 by Francois Demachy and Jacques Polge.
---
Fleurissimo by Creed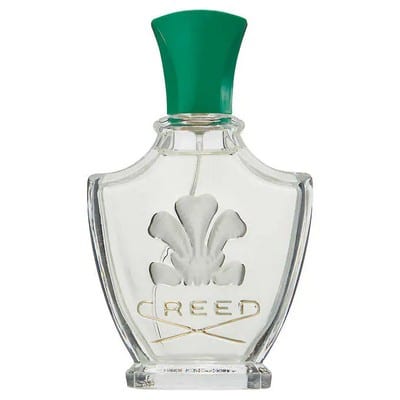 There is an incredibly famous celebrity from the 50s whom we still did not mention, Grace Kelly! She also had her own unique perfume scent that was specifically commissioned by her soon-to-be husband, the Prince of Monaco, for their wedding day.
The prince chose to ask Creed, a brand dating back to 1760, to produce a unique perfume for the event! The perfumer, James Henry Creed, had to come up with a fragrance that matched Grace Kelly's floral bouquet and created Fleurissimo.
This perfume features bergamot top notes, tuberose, violet, iris, Bulgarian rose middle notes, and ambergris base notes. Throughout the years, Fleurissimo maintained its popularity and became one of Madonna and Elizabeth II's favorites.
---
Vol de Nuit by Guerlain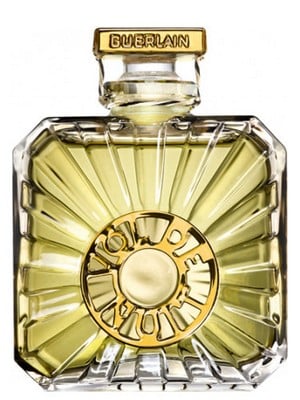 If Audrey Hepburn was L'Interdit's biggest fan, her colleague Katharine Hepburn could not live without Vol de Nuit by Guerlain. Created in 1933, this fragrance was inspired by a novel written by pilot Antoine Saint Exupery. Not by chance, the bottle, featuring an art deco design, recalls a plane propeller.
The scent was designed for women who, just like the renowned pilot, Hélène Boucher, loved risk and were not afraid to impose themselves in a masculine environment without losing their femininity.
Created by Jacques Guerlain, this fragrance features floral and woody facets and a bold oriental trail.
---
Primitif by Max Factor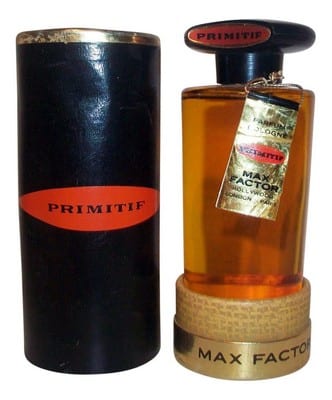 Similarly to Hypnotique, Primitif was one of the first affordable perfumes designed for the masses. Launched in 1956, this product had a powdery and musky scent. According to Max Factor, women wearing it would be able to "Unleash the fatale in the femme with Primitif. Bold, provocative fragrance for the woman who is every inch a female!"
Unfortunately, its production was discontinued.
---
Golden Shadows by Evyan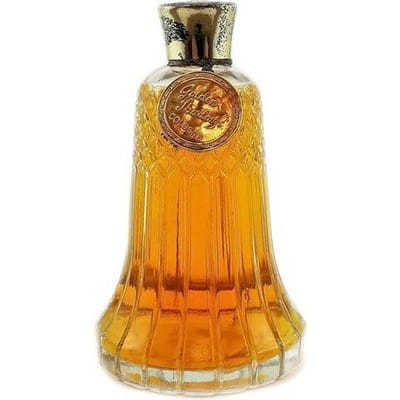 Created by Baron Walter Langer von Langendorff, better known as Dr. Walter Langer, Golden Shadows was a floral scent with a powdery and resinous drydown. This scent was launched in the early 50s and its name was inspired by Golden Shadows, the baron's large Westport estate, located in Connecticut. Its bottle was shaped like a bell and was praised by several magazines, from The New Yorker to the Glass Packer.
The fragrance maintained its popularity for a few decades. In fact, a review that appeared on Beauty as a Career in 1969 read: "Golden Shadows is for the connoisseur, the woman who has everything. It has been described as the Champagne of fragrances, closer to sable than to mink, to emeralds than to diamonds."
Unfortunately, this product is no longer on the market.
---
Coquillage by Schuberth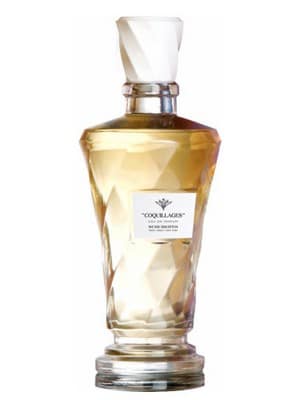 Coquillage was a fresh fragrance that was supposed to recall the sea breeze. This product was created by Emilio Schuberth, known for being the founder of Italian high fashion. It was, in fact, in the fifties that Schuberth started to be known as the 'Sarto delle dive,' which can be translated as 'the celebrities' tailor'. Among his clients were stars and royal figures such as Sophia Loren, Soraya Esfandiary-Bakhtiary, Queen of the Imperial State of Iran, and Wallis Simpson, the Duchess of Windsor.
After years spent designing clothes for red-carpet events, Emilio Schuberth realized the growing importance of perfumes in the Hollywood scene and came up with his unique scent. Coquillage was a fragrance designed for the youth with tuberose and white floral notes.