Compared to the previous and following decades, the 90s were a period of relative peace and prosperity, at least for the Western world. The Cold War had just ended and the Afghanistan and Iraq wars had yet to begin.
The nineties also saw the initial spread of the internet, even though at the time surfing the web was a completely different experience than nowadays. Consoles such as Nintendo and PlayStation got more and more popular and music genres ranging from grunge to Eurodance and hip-hop became mainstream. This is the decade that gave us Friends, Tamagotchi, and Google!
From the perfume perspective, the 90s saw the creation of masterpieces such as Dune by Christian Dior, Acqua di Giò by Giorgio Armani, and Classique by Jean Paul Gaultier. Unlike people in the 80s, the new generations preferred more gentle and simple fragrances with watery scents and vanilla notes. Suddenly classic perfumes with rosewood and patchouli aromas were classified as 'old ladies' fragrances.
But which were the defining scenes of this era? Here is a list of the most popular perfumes in the 90s!
---
Top Perfumes From The 90's
Escape by Calvin Klein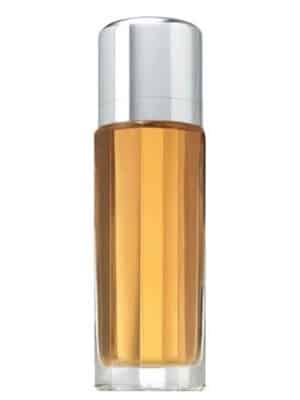 Launched in the early 90s, Escape is a scent portraying the lifestyle of Calvin Klein and his wife Kelly Rector. According to this famous fashion designer, the message of this scent is "Getting out, being active, finding things in your life that transport you in a really healthy way."
Escape was created by Claude Dir and is a floral aquatic fragrance for women.
---
Cheap And Chic By Moschino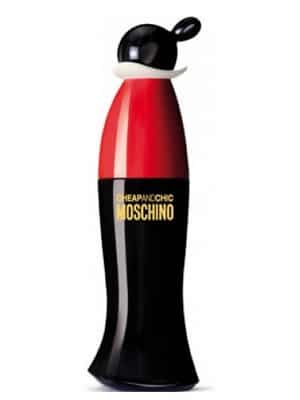 Moschino launched his clothing line Cheap and Chic in 1988, however, the homonymous perfume came out only seven years later, in 1995. This fashion designer has been controversial and absurd from his very first runway. During Moschino's shows, models wore candy-box hats or crazy patterns with faux tire tracks. In particular, in his Cheap and Chic line, Moschino made a tribute to Surrealism, by adding additional collar marks to his sweaters.
This Italian designer always considered his job as "superficial, stupid" and was more interested in the "social-psychological aspect of fashion." With his fragrance, Cheap And Chic, Moschino drew inspiration from the famous cartoon character of Olive Oyl. The bottle design, in fact, resembled this popular figure and the fragrance had a cheeky and lively scent characterized by rose and violet notes.
---
Dune by Christian Dior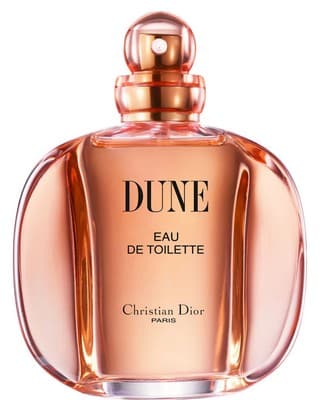 Created by Nejla Barbir, Dune by Christian Dior encapsulates the place where, "The sky meets the sea in a warm, oceanic floral bouquet." Launched in 1991, this fragrance was awarded the FiFi award in 1993.
Dune is an homage to Christian Dior's childhood home in Granville, a town in the north of France. This fragrance was supposed to symbolize the union between ocean and land, womanhood and nature. It is an invitation to escape into the sweet world of dreams in search of unconfined happiness.
---
Classique by Jean Paul Gaultier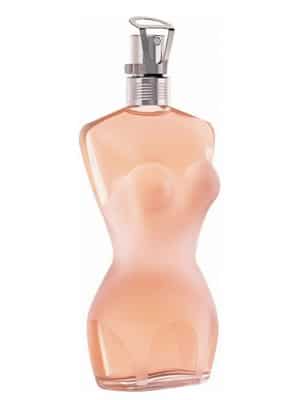 If you take a second to do a quick online research and search for Classique, you will immediately recognize this popular fragrance for its female torso-shaped bottle wearing a pink corset. Even though it may not seem too provocative by nowadays standards, in the 90s this design was considered scandalous, and some boutiques even refused to add it to their products.
Classique was created by Jacques Cavallier, the same perfumer behind L'Eau D'Issey by Issey Miyake. Initially, this product was sold as JP Gaultier Eau de Parfum, but the name was later changed in 1995.
The fragrance was so incredibly popular that two years following its launch Jean Paul Gaultier decided to put on the market a man counterpart called Le Male. Classique has a sweet, warm, and powdery base with flowery and spicy notes.
---
CK One Calvin Klein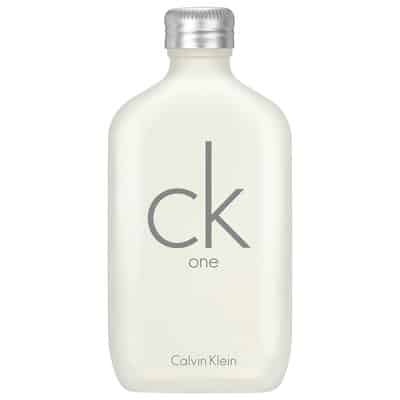 This gender-neutral fragrance was launched in 1994 and created by perfumers Alberto Morillas and Harry Fremont. CK One is a citrus aromatic chypre scent and was the first perfume to be openly advertised as unisex.
This perfume gained immediate fame and made an astounding $5 million in sales within its first ten days on the market! Throughout the mid-90s, CK One generated roughly $90 million and it remained popular throughout the 2000s and 2010s.
---
L'Eau D'Issey by Issey Miyake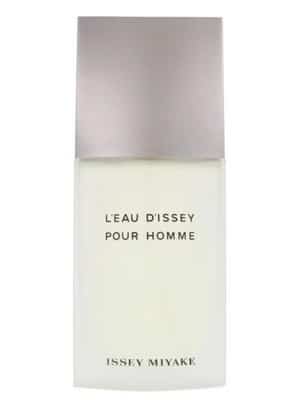 L'Eau D'Issey by Issey Miyake was one of the first watery fragrances to become an international bestseller. This fashion designer from Japan was mainly known for his technology-driven designs and decided to launch his first perfume in the early 90s.
L'Eau D'Issey was a floral aquatic fragrance with lotus, melon, and freesia top notes and a woody white musk base. This scent also helped popularize oceanic fragrances throughout the 90s.
L'Eau D'Issey immediately became a worldwide success and was followed by a men's fragrance in 1994. This scent was created by perfumer Jacques Cavallier and was supposed to represent a sense of timeless freedom and tranquility.
---
Pleasures by Estée Lauder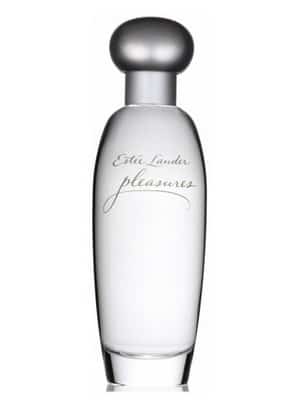 Pleasures by Estée Lauder is a floral fragrance that was supposed to imitate the rich smell of a boutique of flowers after a rainy day. Designed to suit, "Every woman in every season and at every moment," this is a nostalgic scent featuring a blend of lilies, white peonies, and jasmine.
According to Evelyn Lauder, the wife of Estée Lauder's son, Pleasures had an elusive, textural quality. Talking about this perfume, she stated, "For the first time, there is a fragrance that unfolds like a flower in the warmth of the sun, surrendering its scent little by little."
---
Acqua di Giò by Giorgio Armani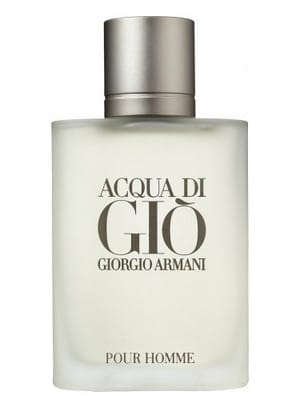 Launched in 1996, Acqua di Giò by Giorgio Armani is still to this day one of the most popular fragrances on the market. Inspired by the freshness and power of the Mediterranean Sea, this scent was created by Alberto Morillas.
According to records, Armani was inspired by the beauty of Pantelleria, an island located in the south of Italy, where he spent several days on vacation. He, therefore, decided to create a fragrance that could enclose in a bottle the island way of life he had experienced during his holiday. Acqua di Giò will make you think of the warmth of the sun on your skin, the salt of the seawater, and the sweet taste of freedom.
---
Red Jeans by Versace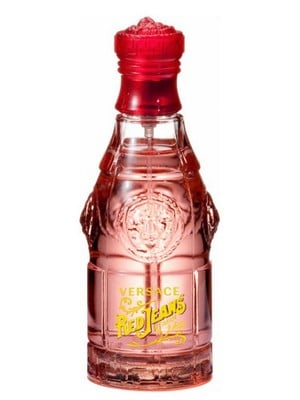 Versace's Red Jeans is a great example of how we should never judge a perfume by its price tag. Sold in most drugstore chains for roughly 20 dollars for a 75 ml bottle, this fragrance was one of the most popular scents of the 90s.
Red Jeans was launched in 1994 and was created by Jean Pierre Bethouart, the same perfumer behind masterpieces such as Nemo by Cacharel, Palazzo by Fendi, and Ange ou Demon by Givenchy.
Red Jeans comes in a unique retro bottle and has fruity, floral, and powdery notes.
---
Red Door by Elizabeth Arden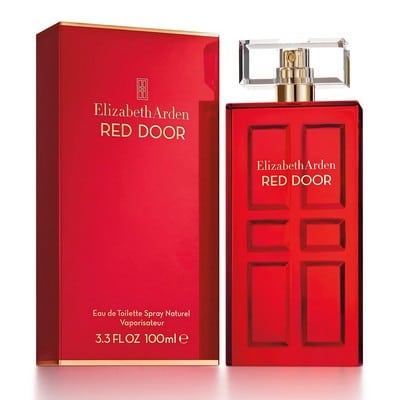 Red Door is a classic fragrance with a floral and sweet scent. This perfume was inspired by the glamorous and luxurious atmosphere of Elizabeth Arden Red Door Spa center.
Created in the late 80s by Carlos Benaim, this scent is still extremely popular to this day.
---
Amarige by Givenchy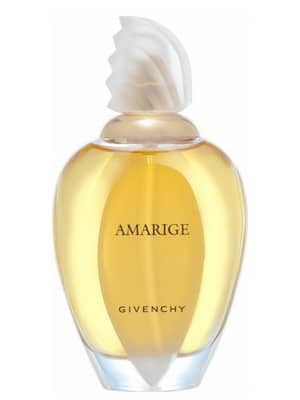 Amarige by Givenchy was launched in 1991 and was supposed to evoke, "The happiness of a summer evening on the edge of the Mediterranean." This scent was created by Dominique Ropion and the bottle was designed by Pierre Dinand. Its design was inspired by the ruffled sleeves of the Bettina blouse, one of the most popular fashion items by Givenchy famously worn by Bettina Graziani, a French model known throughout the 40s and 50s.
---
Cool Water by Davidoff
Still popular to this day, Cool Water is inspired by the freshness of the ocean. This aromatic aquatic fragrance was launched in 1988 and was extremely popular throughout the 90s. Created by Pierre Bourdon, Cool Water is a unique blend composed of 18 natural ingredients.
This scent was so popular that Davidoff decided to launch a Cool Water line with products ranging from aftershaves to deodorant sticks and shower gels.
---
Eden by Cacharel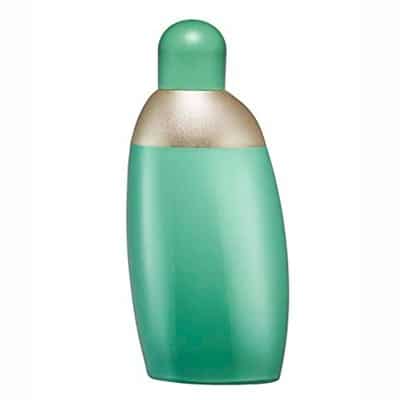 Eden by Cacharel was one of the main fragrances in the 90s. Inspired by the holy garden of Eden described in the bible, this scent has lotus, mimosa, violet, and patchouli notes.
The bottle is also outstanding. This product comes in a container that will remind you of a jade pebble. Created throughout a unique process, each bottle of Eden is uniquely veined and has its distinctive shape and color.
This scent came out in 1994 and was created by perfumer Jean Guichard.
---
Rush by Gucci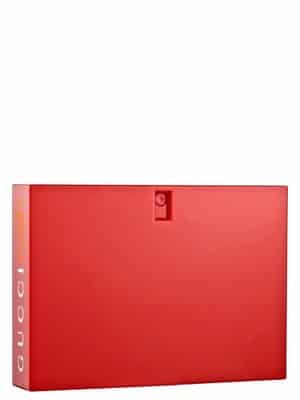 Launched in the late 90s, Rush by Gucci came in an iconic red bottle shaped like a cassette. This fragrance was created by Michel Almairac and is Gucci's second fragrance for women.
The name 'Rush' is evocative of the recreational drugs, so popular throughout the 80s. This fragrance is still sold today and has gardenia top notes, a vanilla heart, and patchouli dry down.
---
Safari by Ralph Lauren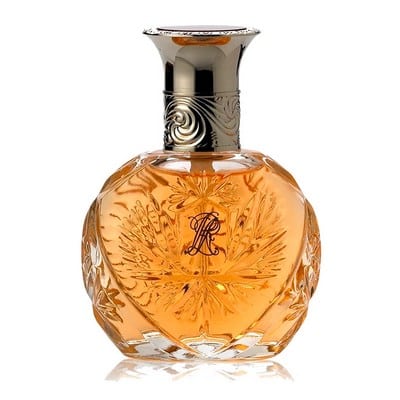 Safari by Ralph Lauren represents the American lifestyle, from the eagerness to leave everything behind and start a new exciting adventure to the thirst for freedom, and the joy of discovering every secret of nature.
Launched in 1990 and created by Dominique Ropion, this fragrance became immediately popular in the US. Safari is a floral green scent for women and was so popular that two years later, Ralph Lauren decided to launch a male version, Safari for men.
---
Nude by Bill Blass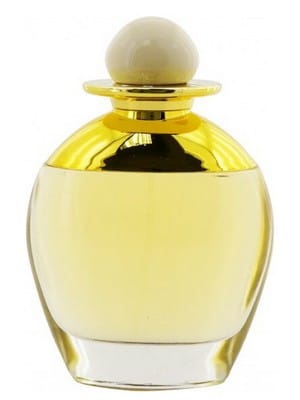 Nude by Bill Blass is a floral aldehyde fragrance created by perfumer Sophia Grojsman and launched in 1990. Popular throughout the 90s, this scent came out as part of a fragrance trio, together with Hot and Basic Black. Its producer, Bill Blass, was no ordinary man. During World War II, this fashion designer served as a member of the Ghost Army, a Headquarters Special Troop which made use of the men's artistic talents to deceive the enemies through visual and audio illusions.
Bill Blass's participation in War World II left a mark on its fashion designs which often make use of military patterns. His involvement in the conflict can also be seen in Nude which is characterized by a smoky drydown evocative of the war.
---
Happy by Clinique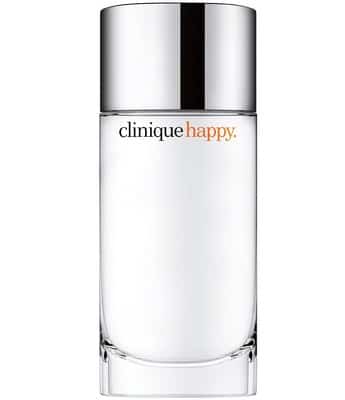 Launched in the late 90s, Happy by Clinique was a complete change from the intense and bold fragrances popular in the 80s, when scents often preceded the entrance of a woman into the room. This fragrance has a delicate citrusy, floral, fruity scent evocative of tranquil sunny days.
According to records, Clinique took 111 tests to create this perfume! Despite this, the brand opted for an extremely simple name, Happy, which was often criticized by magazines such as The Village Voice. Considering the widespread critiques, The New York Times published a review piece by Stuart Elliot commenting, "Is Happy a dopey idea for a fragrance or are critics just being grumpy?"
According to the story, Clinique's senior vice president, Jim Nevins chose this name inspired by a clip showing famous actor Judy Garland singing 'Get Happy' and never regretted his choice.
---
Organza by Givenchy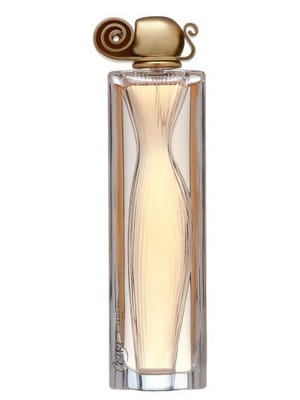 Organza by Givenchy was another popular fragrance in the 90s. Launched in 1996, this classical scent represented the eternal beauty inherent in every woman. Created by Sophie Labbé, its bottle was designed by French sculptor and designer Serge Mansau, who also worked for Helena Rubinstein!
Organza is an amber floral fragrance that was unfortunately discontinued.