Known as a time of political and cultural revolutions, the 60s are one of the most revolutionary decades in modern history. Starting with the assassination of Kennedy and the anti-war movements in the USA and ending with the hippie revolution and the landing of Neil Armstrong on the moon, the 60s are still extremely relevant today.
The perfume industry grew exponentially in this decade, with most people in the Western world having one or more fragrances to choose from every morning. Advertisement in these years was at their peak and perfume companies did their best to popularize their products through this medium. A good advertisement campaign meant hundreds of thousands of dollars in revenue and companies were well aware of this. The hippie movement also had a huge influence on this industry. The flower generation did not want to wear their parents' sophisticated fragrances but was all about essential oils and oriental scents.
Some perfumes popular in the 60s are now classics and have also helped define the decades to come. This is why we decided to create a list of the most popular perfumes in the 60s!
---
Top Perfumes From The 60's
Hai Karate by Leeming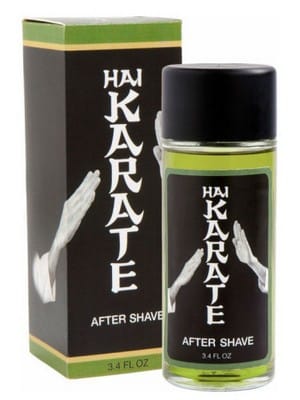 Hai Karate by Leeming is a great example of how through a good advertisement campaign, a perfume brand could easily earn millions in revenue. Created in the late 60s, this scent became popular all over the USA thanks to its ingenious television and magazine adverts. Launched with the catchphrase 'Be careful how you use it,' this product included self-defense instructions on how to 'fend off women'. The creators claimed that just a few drops of this product could attract a crowd of young ladies.
The advertisements were particularly humorous and featured a common man who, all of a sudden, found himself irresistible to women. Some of the ads also featured famous English actress and model Valerie Leon.
---
English Leather by MEM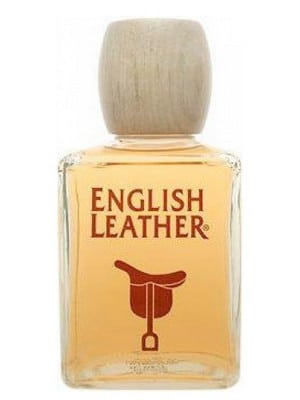 English Leather is one of those scents representative of a historical period, in particular, the cold war. In fact, this scent was first put on the market with the name 'Russian Leather'.
Created in the 1930s by the Vienna-based company MEM, the scent of Russian Leather was supposed to replicate the one used by Russian saddlers to tan their leather. However, when this fragrance was introduced in the USA, in 1949, the name was changed to English Leather due to the Cold War.
English Leather is still available on the market under the Dana brand.
---
Oh! de London by Tuvaché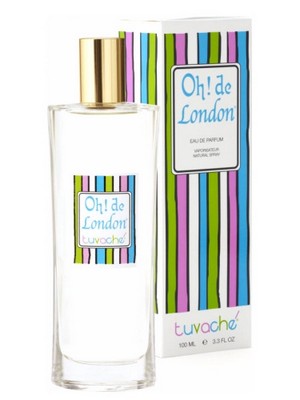 In the early 60s, Yardley put on the market one of the perfumes which was going to define its decade, Oh! de London. This fragrance had a sparkling and lively floral and oriental scent.
The Yardley brand was one of the oldest perfume houses at the time, dating back to 1770. This company took part in the 1851 Great Exhibition in Hyde Park and maintained its success throughout the decades. In particular, in the 60s, Yardley was at the forefront of the cosmetic movement when it decided to choose one of the most iconic models of the times for its campaign, Twiggy Lashes.
Despite being introduced by Yardley, the perfume was later sold by the Tuvaché brand.
---
Aqua Velva by Williams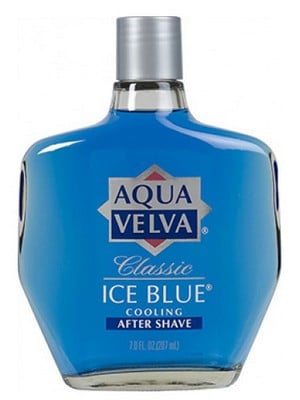 Aqua Velva is a brand of grooming products first launched in 1917. Its aftershave has an aromatic scent and became extremely popular in 1962 when James Jones mentioned this product in his autobiographical war novel, The Thin Red Line. The famous writer said that in the Battle of Guadalcanal, a PX store was set behind the lines selling Barbasol shave foam and Aqua Velva aftershave. Within a few hours, the Aqua Velva was out of stock, while the Barbasol was still fully available. This was because of the high alcohol content of the former product which, mixed with canned grapefruit juice, turned out to be a great drink. Aqua Velva is now also a popular cocktail containing vodka, gin, and curaçao.
---
Fracas by Robert Piguet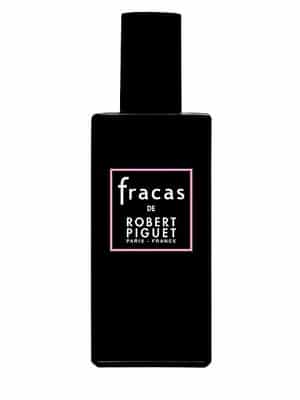 Known for having trained Christian Dior and Hubert de Givenchy, Robert Piguet was a trendsetter of his time. In 1948, he decided to create a revolutionary scent and asked legendary perfumer, Germaine Cellier, to design a fragrance that would make its wearer feel like a bombshell. Something able to leave an unsettling effect on everyone.
Germaine Cellier listened to Robert Piguet's directions and came up with a white floral perfume with a dark and luscious twist. Fracas maintained its popularity throughout the decades and became a favorite of stars ranging from Madonna to Martha Stewart and Courtney Love. Despite being more than 50 years old, this perfume is still popular today and was awarded the FiFi Award Hall Of Fame in 2006
---
Diorissimo by Dior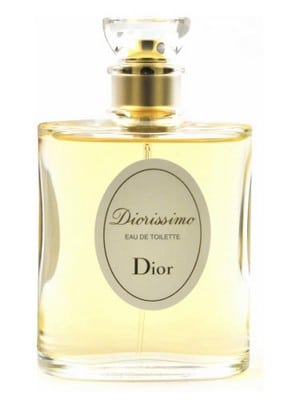 Diorissimo is a nostalgic, romantic perfume launched in 1956 and popular throughout the 60s. This white flower scent has at its heart lily-of-the-valley notes. According to legends, this flower is connected to the historical figure of Saint Leonard. The story goes that Saint Leonard decided to dedicate his life to God and spend the rest of his days in the woods. However, to do so, he had to ask Temptation, a dragon living in those lands, for permission. The two fought a harsh battle which saw the victory of Saint Leonard. While poisonous weeds grew where the dragon's blood was spilled, lily-of-the-valley started to grow where Saint Leonard's blood touched the enchanted forest. This is why the French consider this a holy flower, a symbol of hope, happiness, and joy.
Diorissimo was one of Christian Dior's favorites and he declared several times that this was: "The scented expression of his soul". With this creation, Dior and perfumer Edmond Roudnitska wanted to create a revolutionary scent characterized by its simplicity and luminosity.
---
Wind Song by Prince Matchabelli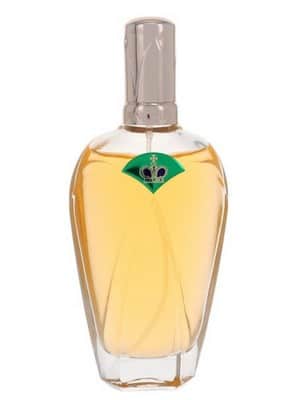 Launched in 1952, Wind Song by Prince Matchabelli was extremely popular throughout the 60s.
This scent was founded by Prince Georges Vasili Matchabelli, a Georgian prince and ambassador to Italy. When in 1921, the Russian SFSR invaded Georgia, Matchabelli left the Soviet Union and moved to the United States. Here, together with his wife, Princess Norina Matchabelli, he opened a small antique shop and, in 1926, established their own perfume company. Each perfume was personally blended by Prince Matchabelli himself, who was also an amateur chemist.
The company became particularly known for its crown-shaped bottles, even though Wind Song is not among them. This retro perfume has floral and spicy tones and is still available for purchase.
---
Bal À Versailles by Jean Desprez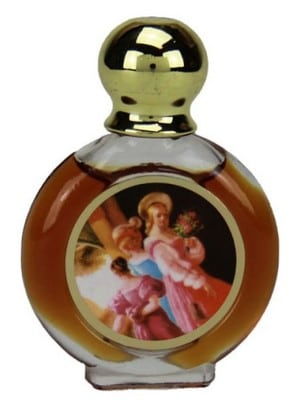 Launched in 1962, Bal À Versailles is mostly recognized by its vintage bottle. Decorated with an ancient illustration portraying a lady holding a bouquet, the design of this perfume is romantically antique.
Created by Jean Desprez, whose motto was 'Perfume is a work of art!', Bal À Versailles has a nostalgic scent with amber and powder notes.
Jean Desprez was the grand-grand son of Feliz Millot and spent his apprentice years with legends such as Givaudan Marius and Reboul of Charlatan. At the young age of 24, he became the chief perfumer of Felix Millot and six years later opened his own perfumery in Paris. For Bal À Versailles he recruited painter Paul Merger to work on the packaging and sculptor Lon Leyritz to design the bottle.
Not many people know that this was also Michael Jackson's favorite fragrance. According to his make-up artist, Karen Faye: "He was wearing Black Orchid, but that was because it was easy to get. He switched immediately when I found him 'BAV'. He would ask me every day if it had arrived after I told him I had ordered it."
---
Caleche by Hermès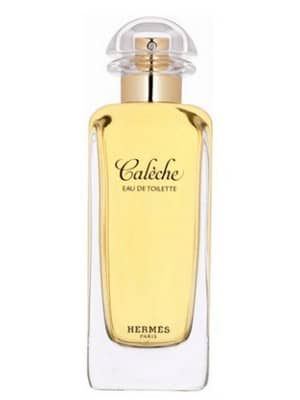 Caleche was the first perfume for women by the renowned brand Hermès. Today this vintage fragrance may remind us of elderly women shopping in antique stores, but it was quite successful when it was launched in 1961.
Caleche was created by Guy Robert, the same perfumer behind Madame Rochas. The name was chosen in reference to the horse-drawn carriages that end up becoming a symbol of the brand.
Caleche is an aldehydic/sweet floral scent with a resiny, woody, and balsamic base. It was never discontinued and it is still available for purchase.
---
Canoe by Dana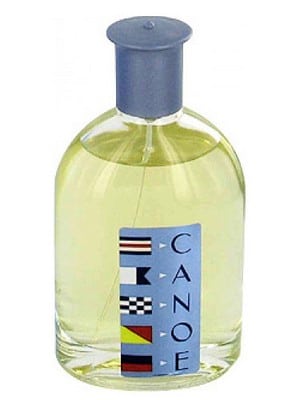 Canoe by Dana is another example of how advertising in the 60s had the power to change people's minds, as it obviously still does to this day.
Created in 1936 by Jean Carles, this scent was in contrast to another popular fragrance by Dana, Tabu. While the latter was advertised as a scandalous scent, the former was a sweet, aromatic fragrance for everyday use.
Canoe became particularly popular in the 60s in Europe, the USA, and even South America. However, while in the new world, it was advertised as a masculine cologne and after-shave lotion, in Europe and South America it was sold as a light and fresh fragrance for women.
Today, Canoe is advertised as a man fragrance.
---
Brut by Fabergé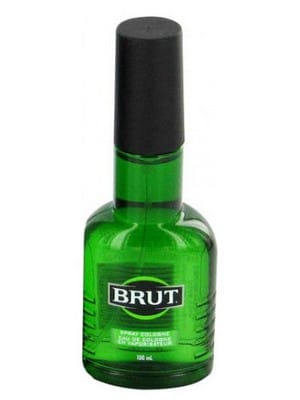 Brut was launched in 1964 by Fabergé. Created by Karl Mann, this product was sold in its iconic green glass bottle.
In 1968, the company decided to launch a cheaper version known as Brut 33, which contained only 33% of the original fragrance. This was sold in a plastic bottle and was advertised as a lighter scent.
Brut was quite popular in the 60s, but it became even more popular in the following decade when sportsmen from all over the world started to appear in its advertisement campaign. Boxer Henry Cooper, who used the slogan 'splash it all over', was chosen in England, while football player Franz Beckennauer, was selected for Germany. The scent was also used by the famous star Elvis Presley. Brut has an aromatic, woody, and fresh spicy scent.
---
Aramis by Aramis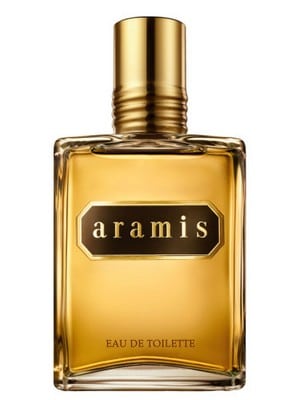 Aramis was one of the first luxury fragrance brands to become widely available in department stores. Created by perfumer Bernard Chant, this perfume was first launched in 1964.
This fragrance was named after René d'Herblay, widely known as Aramis, a functional character appearing in masterpieces such as The Three Musketeers, and Twenty Years After. This is why the renowned perfumer Roja Dove declared Aramis was: "An incredibly refined and distinctive fragrance (…) as much of a legend as the hero it was named after."
Aramis has now become a classic perfume for men thanks to its aromatic, woody, and hearty tones.
---
Chanel No 22 by Coco Chanel
Created in 1922, Chanel No 22 was one of the most popular perfumes in the 60s. According to the story, this was one of the scents which were presented to Coco Chanel by Earner Beaux. The famous fashion designer ended up choosing the famous Chanel No. 5, nonetheless this perfume intrigued her so much that she decided to still put it on the market. Chanel No 22 was supposed to symbolize White Look and is characterized by a classical silky fragrance with white floral notes. This product is still sold to this day.
---
British Sterling by Speidel-Textrone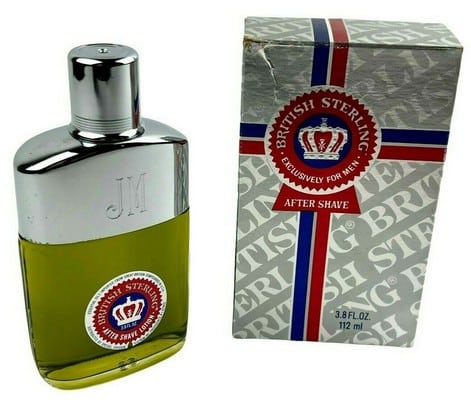 British Sterling was a cologne first launched in 1965. This perfume came in a whisky flask bottle with a chrome-plated plastic collar. At times, it was even possible to engrave the gift recipient's monogram on the metal cap! This scent was first sold in jewelry stores and was advertised with slogans such as "So fine a gift, it's sold in jewelry stores" and "Make him a legend in his own time."
British Sterling can also be seen as one of the precursors of all green aromatic fougères. This scent moved away from the typical powdery and vanillic bases of the time to fully embrace mossy, spicy, and woody notes.
Today British Sterling is still produced by Dana, but the new fragrance seems to be completely different from the original.
---
Aqua Manda by Goya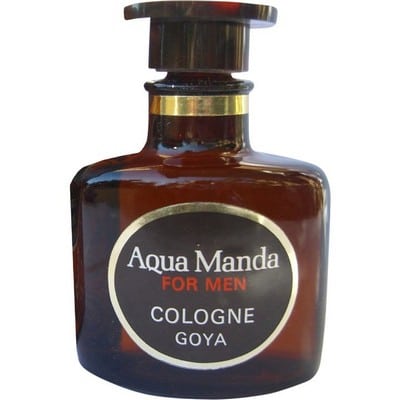 First launched in 1947, Aqua Manda became the UK's best-selling perfume in the late 60s. Characterized by its unique orange blossom scent, this fragrance was created by Christopher Collins, who hired perfume manufacturer Goya to develop this classic scent.
But Christopher Collins wasn't only in the perfume business. He was, in fact, a successful amateur horse rider, who managed to finish third in the Grand National in 1965.
This scent was way lighter than previous products by Goya and despite being launched in 1969, it managed to perfectly capture the spirit of the early 70s. Its package also encapsulated the vibe of the late 60s and early 70s thanks to its Art Nouveau lid and floral decorations.
Similarly to many other scents, Aqua Manda is still available on the market, although many believe that there is no comparison with its original version.