Estee Lauder is known in the fashion industry as a beauty icon that revolutionized how women shopped for fragrances. She owned a group of companies that market and manufacture makeup, fragrances, and skincare products. Her legacy in the fashion industry was passed on to her family. Her granddaughter, Aerin Lauder, launched Aerin Beauty in 2012.
Aerin perfumes are elegant, effortless, and beautiful fragrances that embody the different aspects of a woman's life. Lauder is meticulous and hands-on with every scent's details, concoctions, notes, and production. She sees to it that every bottle of Aerin perfume has a story to tell.
Lauder loves flowers, so most of the Aerin perfumes have floral notes. Floral notes, according to Lauder, can make you feel delicate, elegant, and alive. In addition, the brand really knows how to play with flowers, making them smell innocent, sexy, sensual, cheery, playful, and many more.
---
Amber Musk Eau de Parfum by Aerin Beauty
Top Winter Pick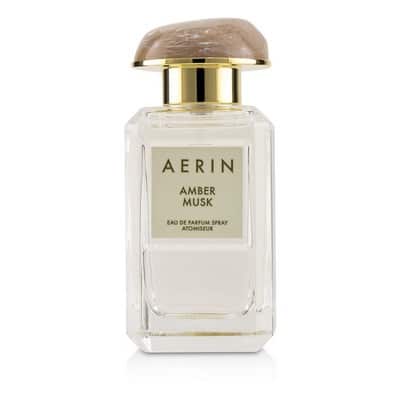 Aerin Beauty launched five new perfumes in 2013, one of which is Amber Musk. Firmenich assisted in the creation of this perfume, which hit the market as an amber floral scent for women.
Amber Musk EDP feels like a warm embrace on a cold winter night. It has a creamy and spicy aroma that instantly hugs your skin. It opens with the smell of ambroxan, followed by the comforting smell of rose and coconut water. After a while, it dries down to a layer of musk and benzoin.
This perfume is designed to be perfect for a cold winter night.
---
Cedar Violet Eau de Parfum by Aerin Beauty
Woody & Floral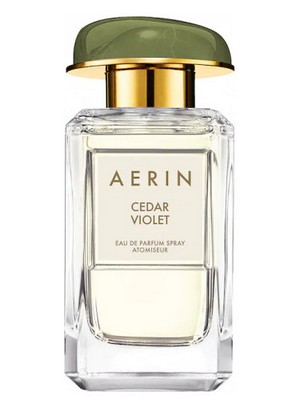 Cedar Violet is one of the newest additions to Aerin's luxurious perfume line. It was launched in 2021 as an amber floral scent for ladies.
Cedar Violet is pleasant, natural, and refreshing. The first few sprays highlight its woody floral notes that may remind you of a cool autumn day. Then, the notes will become clearer; you'll smell fresh lilies and violets, followed by the thick smell of cedar and gardenia. Finally, it dries to a clean and soothing smell of amber and sandalwood.
This scent is very versatile, and you can use it all year round on almost any occasion. However, it works best during the winter and fall seasons.
---
Hibiscus Palm Eau de Parfum by Aerin Beauty
Best Perfume for Warm Weather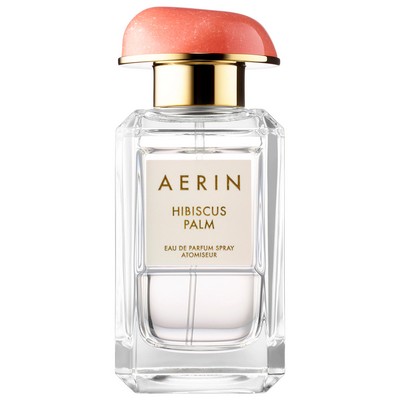 Aerin Beauty launched Hibiscus Palm in 2017. It hit the shelves as a floral fragrance for women, and people loved it.
Hibiscus Palm is playful, exciting, and fun. It reminds you of a summer getaway on a beautiful tropical island. It smells like sunshine, palm trees, a beach, coconuts, and fruits. Its floral notes are to die for. It has the perfect blend of hibiscus, lotus, frangipani, ylang-ylang, and white flowers. Each floral note appears at the perfect time and duration.
Hibiscus Palm is suitable for a fun-filled beach day. However, you can also wear it for outdoor activities like picnic dates.
---
Mediterranean Honeysuckle Eau de Parfum by Aerin Beauty
Citrusy & Crisp Scent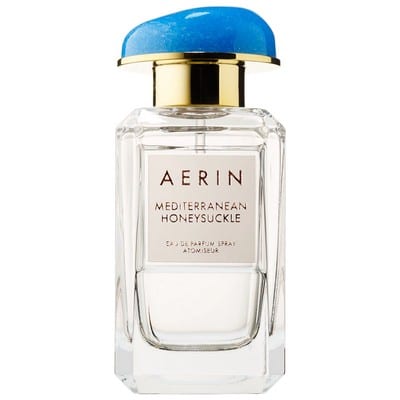 Mediterranean Honeysuckle was introduced to the public in 2015. It was a precious addition to the floral-citrusy fragrances of Aerin Beauty. The sunny sky of the Mediterranean inspired its name; a single whiff of this perfume can instantly transport you to the breathtaking sight of the Mediterranean. It opens with a delightful scent of honeysuckle and grapefruits, followed by warm and alluring notes of mandarin oil and bergamot. To top it all, the perfume finishes with the powerful scent of jasmine, lily of the valley, and gardenia.
This is a pretty scent to accompany you during summer and spring.
---
Rose de Grasse Eau de Parfum by Aerin Beauty
Top Pick for Romantic Dates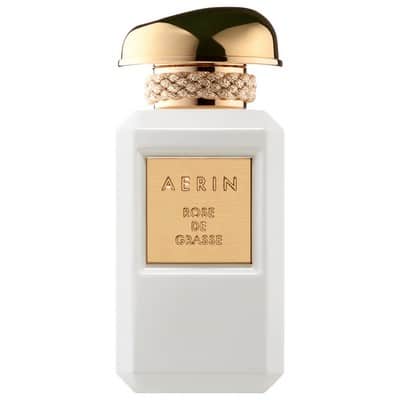 In 2015, Aerin Lauder added a floral woody musk scent to her perfume collection. The brand launched Rose de Grasse, a creation of the renowned perfumer Olivier Cresp.
The timeless beauty of roses inspired the composition of Rose de Grasse. Lauder wanted this perfume to be special, so she used the most expensive, precious, and rarest ingredients. She blended the floral notes with watery, musky, and woody scents. As a result, the perfume evokes a romantic and modern floral scent that no one can resist.
Just like roses, it is timeless, feminine, and fresh. Rose de Grasse is a perfect perfume for date nights, intimate events, and romantic gatherings.
---
Tangier Vanille Eau de Parfum by Aerin Beauty
The Most Opulent Scent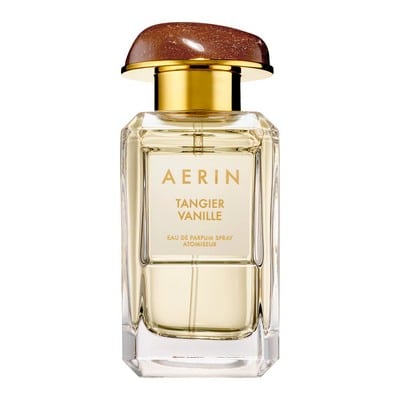 Aerin Beauty introduced Tangier Vanille in 2016. It was marketed as an amber fragrance for ladies.
This perfume was created to embody the magnificent architecture of the Kingdom of Morocco. And just like its inspiration, you'll be stunned by Tangier Vanille's rich and luxurious scent. It is opulent and elegant but still sweet and warm. First, you can smell the alluring notes of vanilla, accompanied by rose and bergamot. Then, it dries down to a rich combination of amber, musk, and sandalwood.
Tangier Vanille gets better as it dries down, making it perfect for a long busy day at work or a romantic date night.
---
Ikat Jasmine Eau de Parfum by Aerin Beauty
For Modern Women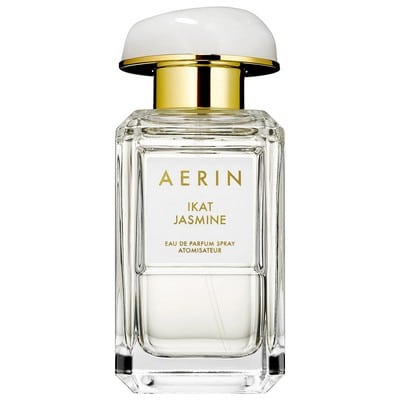 Ikat Jasmine was created with the assistance of Firmenich. It is a floral fragrance launched by Aerin Beauty in 2013.
Ikat Jasmine represents the power of modern women. It is stylish and beautiful but also strong and mysterious. A few sprays will envelop your nose with the clean and fresh scent of Jasmine Egypt and Jasmine Sambac. After the delightful start, the scent will turn sweeter, highlighting the tuberose and honeysuckle notes. Then, it ends with a powerful punch of velvety sandalwood.
This scent is a perfect match for career women who wants to stay calm and sweet while fighting their way into the business world.
---
Waterlily Sun Eau de Parfum by Aerin Beauty
An Uplifting Scent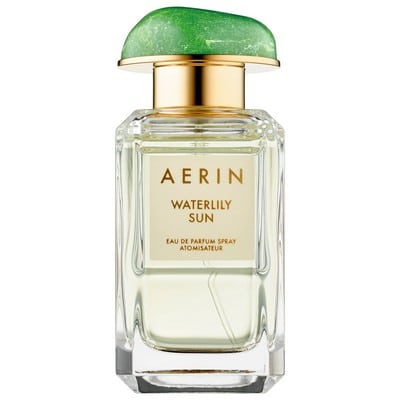 Waterlily Sun was added to the Aerin perfume collection in 2014. It was marketed as a green floral fragrance for ladies.
Waterlily Sun is often described as a sexy breath of clean, fresh air. It has the lush scents of bergamot, jasmine, and waterlily. It's sweet but not overpowering. The perfume dries down with a faint musky scent. Looking at the notes, Waterlily Sun is definitely a floral scent. However, it is so refreshing, bright, and light that it feels aquatic.
A few sprays of Waterlily Sun can brighten anyone's day. It is perfect for outdoor activities on a hot summer day.