Azzaro is a French perfume brand founded in 1962 by Loris Azzaro. The company originally started as a beauty salon in Paris and later expanded into fragrance manufacturing.
With multiple years of experience, Azzaro has become one of the most well-known brands in the fragrance industry. Today, they produce over 30 different fragrances for men and women. Their products are available at various retail stores worldwide and online marketplaces.
The brand became famous for its first perfume called Azzaro Pour Homme, which has since been discontinued but remains popular among men's cologne lovers. Since then, Azzaro has expanded its line of fragrances to include women's perfumes that are just as elegant and sophisticated as their male counterparts.
Whether you're looking for a casual cologne that's easy to wear or something more formal, there's an Azzaro fragrance. Here are our top picks for the best Azzaro perfumes for women.
---
Wanted Girl
For the Adventurous Woman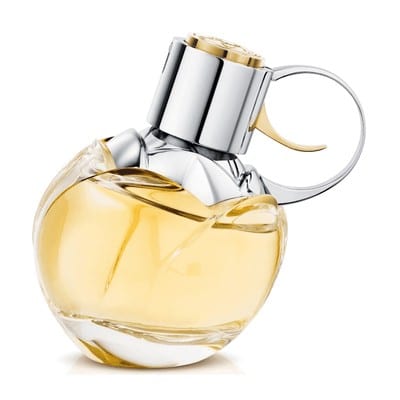 First launched in 2019, Wanted Girl is an oriental floral perfume that's perfect for any woman looking for something fresh and feminine.
The scent features orange blossom and ginger flower notes with fresh florals on top of creamy sandalwood, vanilla, and musk notes. It's not a feminine scent, as it has more of an edgy vibe, but it's also not too masculine either—perfect if you want something in between.
Additionally, this perfume is the perfect choice for women who want to look and smell like a million bucks. If you're feeling bold, this fragrance will tell you you are worth it.
---
Wanted Girl By Night
A Sultry Night-Out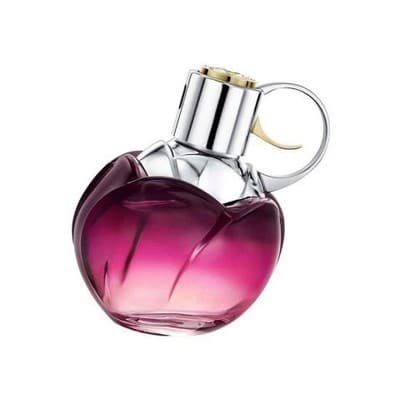 Launched in 2021, Wanted Girl By Night is a sultry and sweet fragrance. The notes include whipped cream, rum, and vanilla orchid. On the whole, it's rather heavy on the vanilla but with a spiciness to balance it out.
This perfume is for women who are bold enough to wear a fragrance with no pretense whatsoever. It's not trying too hard or trying to impress anyone with its complexity—it just wants to make you smell good while you're out doing your thing.
If you like sweet scents that don't overpower your senses but still have some depth to them, then this might be for you.
---
Mademoiselle
True Sophistication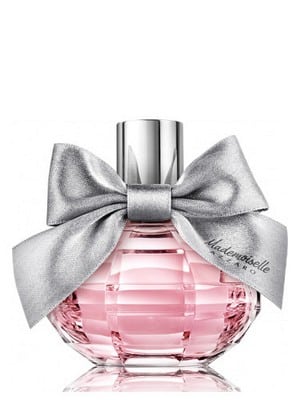 Mademoiselle by Azzaro is a floral fragrance for women introduced in 2015 and created by Karine Dubreuil-Sereni, which planned this scent to be a modern take on the classic Mademoiselle fragrance.
The scent opens with mandarin blossom, peach, and violet leaves. At heart are freesia, peony, and jasmine petals. The base notes include oakmoss, sandalwood, and musk. The idea behind this fragrance is to create a sophisticated, feminine scent that you can wear at any time of day.
Mademoiselle was created for the modern girl who wants to be noticed but also maintains her feminine side, hence the combination of sweet notes with alluring florals.
---
Wanted Girl Tonic
A Surprising Refresh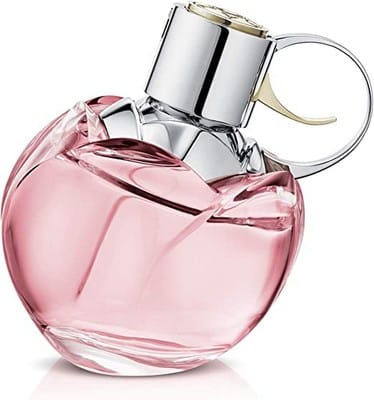 A relatively new variant of the classic Wanted Girl, this tonic is designed to provide a refreshing pick-me-up for your skin. The scent gives off a vibe that will leave you feeling refreshed and ready for anything.
This fragrance is a combination of kiwi and ginger, which are both considered to be powerful ingredients that have been used in traditional Chinese medicine for centuries. The fragrance was launched in 2020 and had a fruity, spicy scent with notes of raspberry, red berries, and green apple flesh.
The creators say it is for women who want to feel empowered but feminine, so it's a great scent for those who want to feel beautiful but not overly girly.
---
Twin
Uncompromised Uniqueness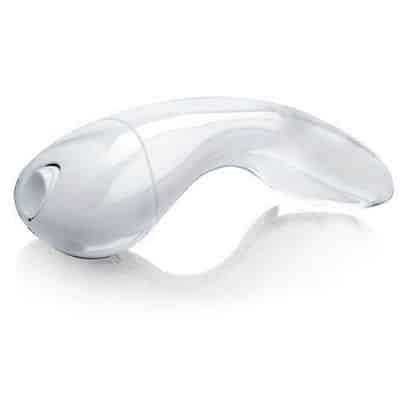 Launched in 2008, Twin is for the woman who wants to feel like she's in a sexy, sophisticated world. The bottle's unique design makes it a great gift for any woman who wants to feel like she is on top of the world.
It's a musk and almond blend that's both sweet and spicy. The scent is more masculine than other Azzaro perfumes for women, but it works well with your body chemistry to create something unique.
If you want to smell like you belong on an exotic island while still looking chic at work or school (or if you just want to make heads turn when you walk into a room), this is the right scent for you.
---
Mademoiselle L'eau Tres Charmante
An Oriental Elegance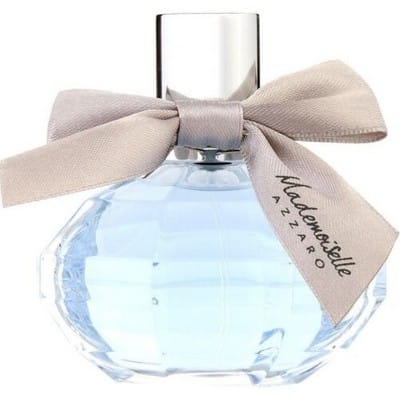 Azzaro Mademoiselle L'eau Tres Charmante is a new fragrance from the Azzaro brand, launched in late 2019. It's an oriental floral perfume with notes of black currant, grapes, and violet leaves. This fragrance is recommended for women who prefer light to medium-weight scents that are not too strong or heavy on their skin.
This scent is perfect for casual wear and can be worn any season. It's also great for daytime use, but it's also recommended for evening wear. The fragrance lasts all day long without fading away too quickly or overpowering people around you because of its high-quality ingredients and strong staying power.
---
Visit
A Trip to Pineapple Paradise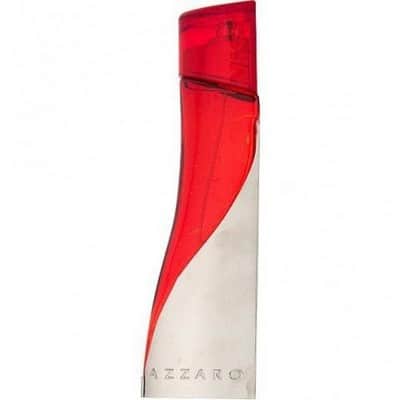 In 2004, Azzaro launched Visit. This perfume is a fruity floral that contains notes of pepper, orange leaf, and pineapple. It's ideal for women who want to smell clean and fresh.
Visit is also perfect for daytime wear because it's not strong enough to overpower other people around you. Including pepper in the fragrance makes it an ideal choice for summer because it's fresh, clean, and crisp. The scent also lasts all day long without fading away too quickly or overpowering people around you.
If you're looking for a light fragrance that won't overpower your senses but will still leave an impression on others, this may be the best option.
---
Pink Tonic
A Zesty Visit to the East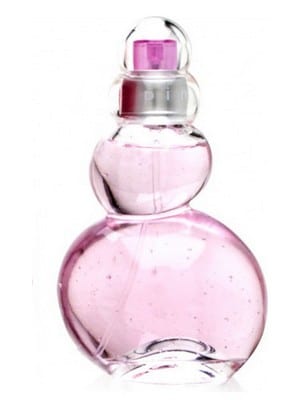 Pink Tonic is for the woman who wants to smell like fresh linen and citrus. First released in 2006, it was intended to be a fresh, clean fragrance with notes of pink grapefruit and yuzu (a Japanese citrus fruit), inspired by a trip to Tokyo.
The scent is clean and crisp yet feminine and fresh. It's also a perfect choice for summer because it's light and refreshing with notes of bergamot, mandarin orange blossom, and pink grapefruit.
Pink Tonic is perfect for the woman who wants to smell like a light and fresh day in springtime. It's also a great choice for travel, as it won't overpower other scents or comfort smells on a plane or train.
---
Club
A Vacation of Your Dreams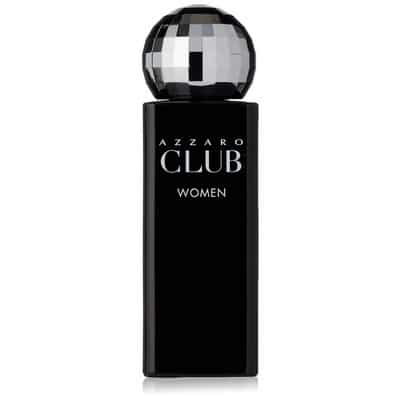 Club is a fruity floral scent. It was launched in 2013, and while it's been available on the market for a while now, it's still one of Azzaro's most popular scents. Notes include pomegranate, passion fruit, and violet leaf, which all contribute to the fruity and floral scent of the fragrance.
Club is perfect for those who like their fragrances to smell sweet without being too overpowering or heavy.
The fruity notes will make you feel like you're at an outdoor party with your girlfriends, and since this perfume is particularly light and airy, it lasts longer than other perfumes with similar notes.
---
Oh La La
For the Rustic Lover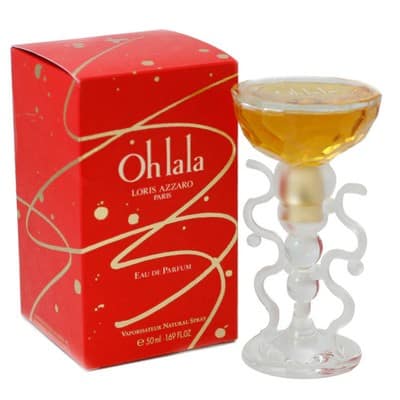 Oh La La was launched in 1993, and it's a very interesting fragrance aside from the fact that it is one of the oldest Azzaro fragrances. It is an oriental floral scent that combines musk vodka, fig leaf, and vanilla. This perfume is for the woman who wants to smell like she's just stepped out of a garden party or an elegant evening at a nightclub.
This perfume smells like roses, jasmine, and orange blossom mixed with sweet notes of powdery vanilla and caramel. If you like floral scents with some sweetness underneath, this is one that you should consider adding to your collection.
---
Eau Belle D'Azzaro
All-Day Citrusy Sensation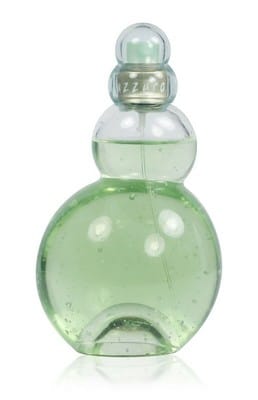 Eau Belle D'Azzaro is a sweet, light fragrance that you can wear by day or night. It's one of the most popular Azzaro perfumes for women and was launched in 1995. The scent features top notes of yuzu and bergamot with middle floral notes of rose and jasmine. The base is made up of sandalwood and vanilla.
It's best suited to women who like their scents to be sweet with lots of floral notes but not too overpowering or strong. This can also be an excellent choice for people who don't like overly musky perfumes while retaining the right amount of sweetness.
---
Azzura
An Irresistible Allure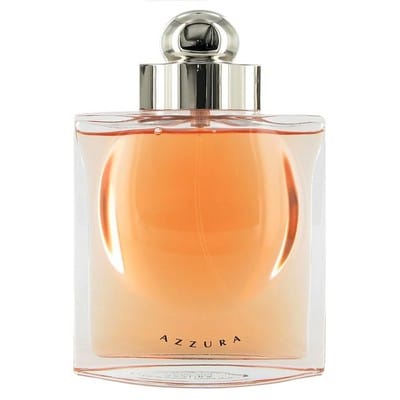 Azzura is a floral fragrance released by the designer house of Azzaro in 1999. Pierre Dinand designed the flacon with heart-shaped frosted glass and an elegant enameled base.
The perfume starts with mandarin orange and cassia, giving way to a rich and creamy combination of jasmine, rose, magnolia, and orris root. The base notes include vanilla musk and benzoin, while there is also a hint of sandalwood.
This scent is perfect for women who want something unique but very elegant at the same time, like movie stars Julia Roberts or Angelina Jolie do on the red carpet.