There's no denying that established fragrance houses from France are often some of the most iconic due to their passion for creating scents that revolutionize the world of fragrances. The Azzaro brand, founded by Loris Azzaro, was developed with the idea of Mediterranean luxury. As such, the brand's beginnings focused on sensual fashion pieces until the launch of Azzaro for Women in 1975.
Since then, the Azzaro brand has continually made strides to ensure that its fragrance lineup rivals and even surpasses its other luxury products. As Azzaro constantly strives for perfection, it is no surprise that their many colognes and perfumes have made a tremendous impact. Their prolific lineup started in 1975, and the trend of excellent fragrances continues all the way to 2022.
Azzaro colognes embody Mediterranean luxury, which is often the brand's biggest selling point. Those interested in experiencing the soul and glamor of the Mediterranean would do well to try Azzaro scents.
---
Wanted by Night
Sensual & Hedonistic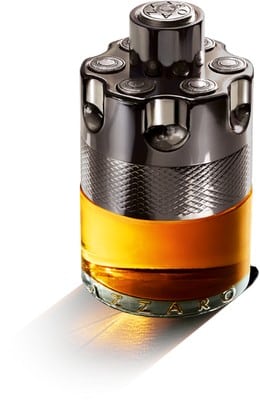 Perhaps the most popular of the Azzaro fragrances for men, Wanted by Night, is a flanker fragrance of the original Wanted by Azzaro. Wanted by Night was launched in 2018, and was meant to be a reinterpretation of Wanted in terms of intensity. It's meant to represent the debaucherous lifestyle of Loris Azzaro during the 70s.
The amazing thing about Wanted by Night is how it's built to be sensual and intense yet subtle at the same time. It utilizes cinnamon, mandarin orange, lavender, fruity notes, and tobacco alongside other notes that elevate the overall fragrance.
A top choice for those who want to be Wanted by Night.
---
Chrome
The Sleeper Hit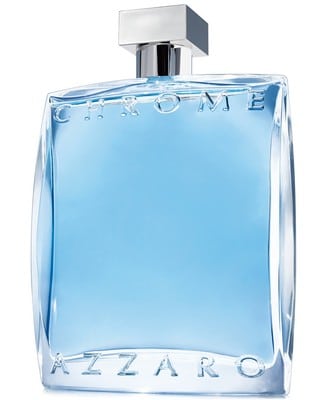 Launched in 2016, Azzaro Chrome was not necessarily meant to be a groundbreaking fragrance, yet it somehow captured the hearts (and noses) of so many. It's a masculine scent, but one that focuses on citrus alongside the typically aromatic and woody scents of other masculine fragrances.
The Azzaro Chrome is surprisingly complex despite the clear fragrance, making it an easy choice for many. It has lemon, rosemary, bergamot, neroli, pineapple, oakmoss, as well as musk, cedar, and sandalwood to complete the scent. Overall, a refreshing take on traditionally masculine scents.
An excellent masculine yet uplifting fragrance recommended for daily use.
---
Azzaro pour Homme
A Celebration of Men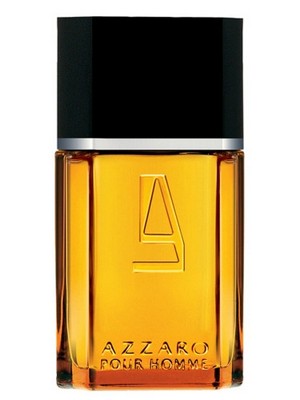 When it comes to fragrances, Azzaro does its best to express the essence of each scent. As such, when Azzaro comes up with something called Azzaro pour Homme (or for men), you can expect it to represent a masculine scent pushed to perfection.
The reason why it's an ideal fragrance for men is due to how well the notes work together. For example, it pushes for an aromatic experience with lavender, anise, vetiver, sandalwood, oakmoss, and leather. That balance is then elevated with notes such as lemon, caraway, and basil.
A must-have for any man looking to smell his best.
---
Wanted
The Most Popular Head-Turner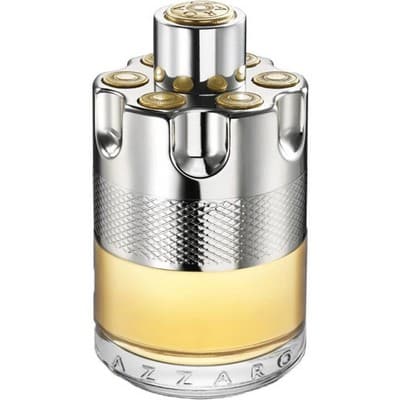 Loris Azzaro had always wanted to express his hedonistic lifestyle during the 70s into a modern fragrance as a tribute to all the men who want to be wanted. As such, the Wanted line of fragrances was launched in 2016 and is widely considered to be the most popular of the Azzaro lineup.
Azzaro Wanted turns heads thanks to the combined notes of lemon, ginger, lavender, mint, apple, juniper, Guatemalan cardamom, geranium, tonka bean, amber wood, and Haitian vetiver. Each note complements the other, creating a unique and vivid fragrance.
An all-time classic from the Azzaro line, it's perfect for sensual dates.
---
The Most Wanted
Simple Yet Powerful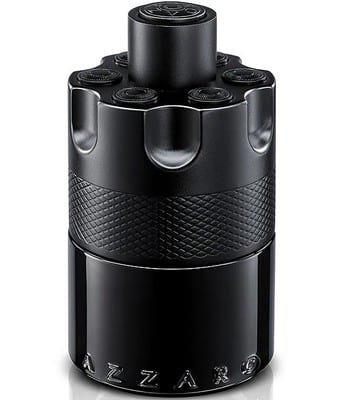 We already have two examples of Azzaro's best fragrances in the form of Wanted and Wanted by Night. These two fragrances have complex notes that form together to create an unforgettable scent. In the case of The Most Wanted, which is a flanker to Wanted, it pushes for simplicity over everything else.
For example, The Most Wanted is a combination of cardamom (top), toffee (middle), and amber wood (base). It is about as simple as you can get with regard to a fragrance composition, and it works fantastically well.
Fans of the Wanted cologne lineup will likely adore The Most Wanted.
---
Visit for Men
Masculine & Modern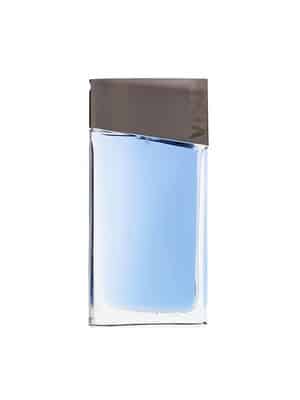 While Azzaro is well-known for pushing the boundaries with the essence of the Mediterranean, the brand also loves to experiment from time to time. As such, Visit for Men is a fragrance that was launched in 2003, meant for the younger generation of men at the time.
Visit for Men has surprisingly complex notes, including nutmeg, pink pepper, cardamom, ginger, bergamot, cedar, incense, Guaiac wood, and more. While it's meant for the younger generation, it's also meant to help them appreciate life through fragrance.
Visit for Men is the perfect fragrance for a young man looking to impress.
---
Chrome Legend
Green & Refreshing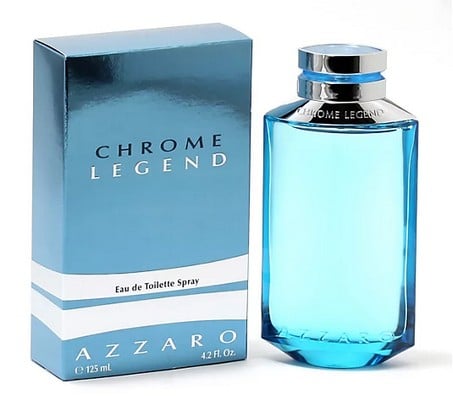 When the Chrome fragrance was launched by the Azzaro brand, it turned into a sleeper hit due to its remarkable scent and combination of notes. Chrome Legend launched in 2007 and sought to recreate the magic through a combination of new scents while at the same time paying tribute as a flanker.
Chrome Legend is a refreshing take on the original scent, utilizing notes such as green apple, tea, bitter orange, musk, tonka bean, vetiver oakmoss, and amber to act as the base. As such, it's green, fresh, and citrusy, while still retaining a woody base.
Overall, Chrome Legend is a unique tribute to Chrome, and it's a pleasant fragrance for various summer events.
---
Pour Homme Elixir
Sweet & Delectable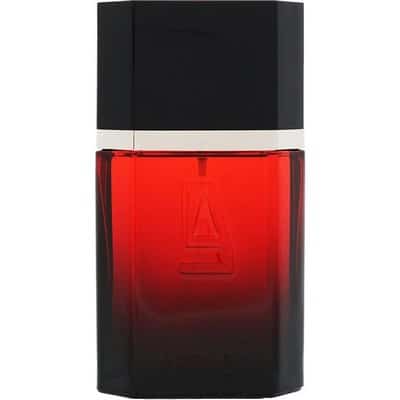 The Azzaro pour Homme is one of the most iconic fragrances in the Azzaro brand, which naturally gave rise to various flanker scents. The Pour Homme Elixir was released in 2009, paying tribute to the original scent back in 1978. While the Azzaro pour Homme was well-known for its vivid intensity, Pour Homme Elixir takes a sweeter approach.
Pour Homme Elixir has notes of vanilla, pear, tonka bean, black currant, benzoin, oakmoss, lavender, germanium, and coumarin, to name a few. The scent is remarkably sweet, yet it isn't overwhelming.
The Pour Homme Elixir is a modern take on the original, making it the premier men's cologne.
---
Silver Black
Intense & Masculine Yet Sublime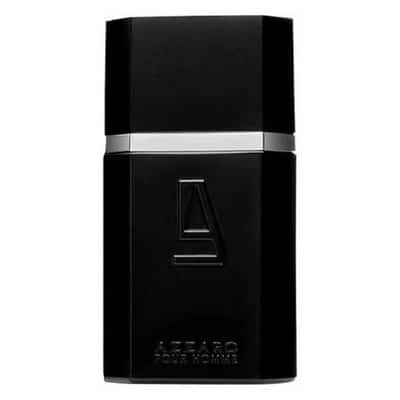 Silver Black is one of the more woody and aromatic fragrances of the Azzaro brand, launched in 2005. It's one of the more balanced compositions of the Azzaro lineup, as there are only so many notes to fully express what the fragrance is about.
Silver Black is a masculine scent, yet it takes advantage of citruses to improve its base notes. The top notes include apple, lime, anise, and bergamot. Vetiver and sandalwood are the primary base notes, but it's also mixed with patchouli and white musk.
Silver Black is vivid and intense, but it's also sublime, making it easy for people to appreciate the fragrance.
---
Decibel
Singing Spice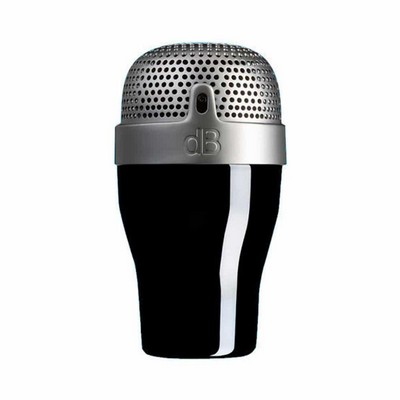 Azzaro has always been known for being experimental with their fragrances, and the Azzaro Decibel is well-regarded as one of their most successful colognes. While Decibel is meant for men, the fragrance is subtle enough that it can also be similarly effective as a fragrance for women.
What makes Decibel special—aside from the entertaining bottle design made to look like a mic—is the combination of notes. The top notes consist of licorice, aldehydes, and Amalfi lemon.
The middle notes consist of the ever unique incense and violet, with a base of tonka bean, vanilla, and vetiver. A fantastic scent for a live music venue.
---
Acteur
The Classic Rosy Scent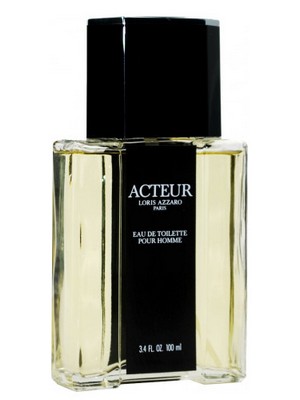 One of the most popular notes to use in fragrances is undoubtedly the rose due to its sweet scent and connection to passion and romance. The Azzaro Acteur, launching in 1989, used the rosy scent as the star of the show, but elevated the fragrance with a combination of different notes.
Aside from rose and fruity notes, there's also nutmeg flower, leather, oakmoss, cardamom, bergamot, carnation, patchouli, vetiver, and more. While it's a rosy fragrance, it's a complicated and delectable composition.
If you're looking for a distinct fragrance with a rosy base, you'll want to go for the Azzaro Acteur.
---
Solarissimo Levanzo
Fresh & Spicy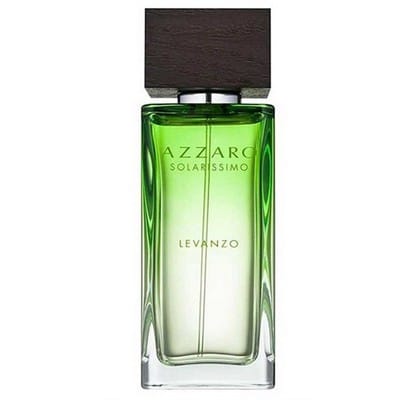 As a fragrance focused on aromatic fougere, the Solarissimo Levanzo of the Azzaro brand focuses on freshness while still adding a unique twist through spice. It's one of the more modern renditions of an Azzaro brand, though it launched in 2016.
The Solarissimo Levanzo has top notes of Italian lemon, spicy mint, and passionfruit. These notes are elevated by basil, tea, lavender, ginger, cardamom, and germanium for freshness. It also has base notes of patchouli, cedar, amber wood, and coumarin.
Solarissimo Levanzo prioritizes freshness, making it perfect for leisurely outdoor activities.