Marc Jacobs is a renowned fashion designer and the head of his eponymous business empire. He was also a former designer for Louis Vuitton from 1997-2014. He was awarded the Womenswear Designer of the Year in 2016 as an homage to his expertise. He began offering perfumes in 2001, with his initial offering Marc Jacobs for Women.
Perfumers and clients cite Daisy as the most iconic women's perfume in his lineup. Marc Jacobs' Bang for Men is often acknowledged as one of the brand's most popular colognes. The brand's fragrance lineup is diverse and caters to all genders with its sophisticated mixture of scents. Their bottle packaging is considered eclectic, with some classic clean bottles while others are quite artsy in presentation.
Jacobs' lineup of colognes is a great combination of scents that promise long-lasting sillage, accentuating youthfulness and freshness and enticing people to wear them again and again.
---
---
Marc Jacobs Men by Marc Jacobs
Perfectly Versatile for All Occasions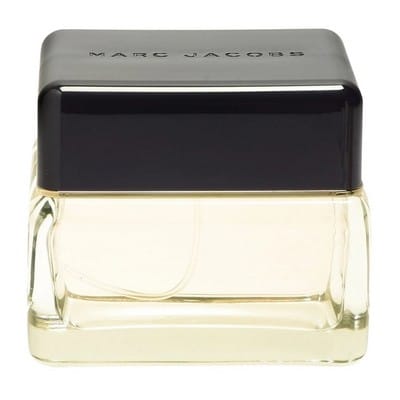 Marc Jacobs Men was launched in 2002 and is an ideal scent that conjures images of the beach with its refreshing notes. Housed in a simple yet aesthetically pleasing bottle, it speaks of accessible yet understated elegance.
The fragrance starts with a great combination of woody, spicy, and floral notes of ginger, cardamom, cypress, bergamot, and cumin, which enthrall the senses. It evolves with fruity mid-notes of fig leaf, cyclamen, rose, and water notes. Its oakmoss, patchouli, cedar, and tonka bean base is quite manly and warm.
It is perfect for people who want a refreshing scent to wear all day.
---
Marc Jacobs Splash Cucumber
Revitalizing Unisex Fragrance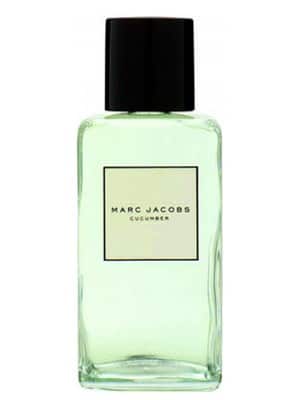 Released in 2016, Marc Jacobs' Cucumber Splash was billed as a revitalizing scent that's a terrific option for men and women. Its refreshing notes housed in a simple, clear glass bottle and a simple cap reflect the brand's effortless sophistication.
It starts with the crisp top notes of cucumber, bamboo, lotus leaf, and cactus flowers. Then, it evolves into a terrific floral blend of freesia, tiger lily, lime blossom, and lily-of-the-valley. Finally, it ends with a warm, creamy base of musk and white wood, perfect for a long day.
The scent's perfect for daily use as it promises subtle sophistication and elegance.
---
Marc Jacobs Apple Splash
Perfectly Aromatic Daily Scent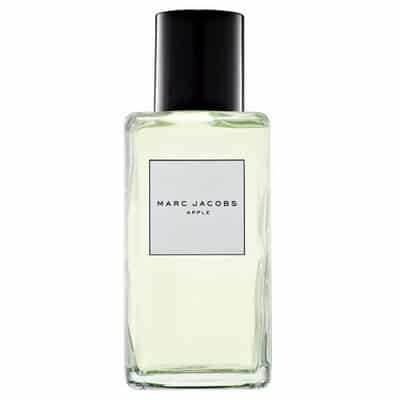 Marc Jacobs Apple Splash was introduced in 2010 and was touted as an aromatic and energizing scent perfect for men and women. Housed in a 300ml flacon, its simple bottle design underscores the scent's versatility and rich undertones.
The scent begins with beautiful top notes of red apple, grapefruit, and Amalfi lemon, which energize the wearer. Its heart is made of sensual jasmine, magnolia, and rosemary mid-notes, tantalizing the senses. Finally, the base notes of cardamom and coriander offer an earthy, smooth smell that refreshes the nose.
It is perfect for daily use, as its sillage and longevity promise a candid sophistication that anyone can appreciate.
---
Marc Jacobs Bang Bang
Dynamic & Cool for the Independent Man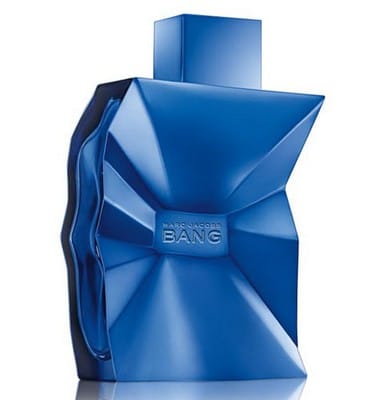 Bang Bang by Marc Jacobs was launched in 2011 and billed as a dynamic, woody, aromatic fragrance, an upgrade of the original Bang scent released in 2010. The presentation is impeccable, with a bottle crafted in collaboration with Harry Allen and Marc Jacobs.
The scent is elegant, with crisp notes of Amalfi lemon, cardamom, and watercress. It evolves into a comfortable mid-note of sandalwood, which gives way to a base of heady, understated musk.
It is a perfect fragrance for daily wear, especially if the wearer prefers a sweet, dynamic fragrance that reflects the youthful vigor and dynamism of a confident and independent man.
---
Marc Jacobs Cotton Splash
Suitably Complex for Daily Wear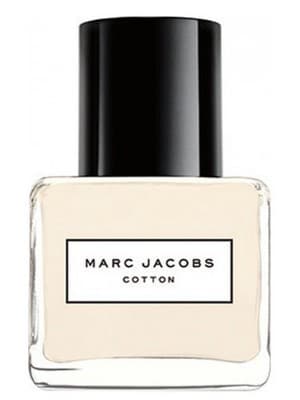 A unisex fragrance launched in 2016, Marc Jacobs Cotton Splash promises a floral, woody musky scent that appeals to men and women. Ensconced in a simple but elegant bottle with an unassuming top, it underscores the brand's refinement and sophistication.
The scent starts with a crisp layer characterized by bergamot, oranges, peach, and watery notes evoking freshly laundered cotton materials. Its mid-notes offer comfortable warmth with a splendid mix of cotton flowers, jasmine, lavender, and lily-of-the-valley. It finishes with a warm, creamy blend of suede, musk, sandalwood, and white wood.
This is ideal for people who love refreshing, clean sillage all day.
---
Marc Jacobs Rain Splash
Ideal Enervating Complex Scent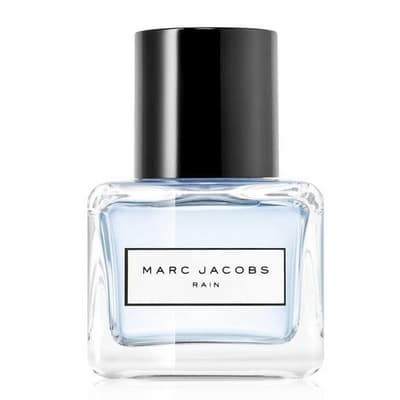 Reimagined and launched in 2016, Marc Jacobs Rain Splash is a limited edition of Rain from 2006 and promises a fresh, invigorating floral aquatic scent. Housed in an understatedly elegant, easy-to-carry bottle, it perfectly represents Jacobs' mantra of perfection.
The scent evokes memories of fresh summer rain, starting with top notes of refreshingly crisp clementine, cypress, wild strawberries, and grass. The fragrance's heart of heady floral scents centered on sunflowers, passion flowers, and orchids evolve into creamy and warm base notes of teakwood, amber, musk, and moss.
It is ideal for daily use as it promises to energize with its complex, sophisticated sillage.
---
Marc Jacobs Splash Orange
Perfect for Refined Sophistication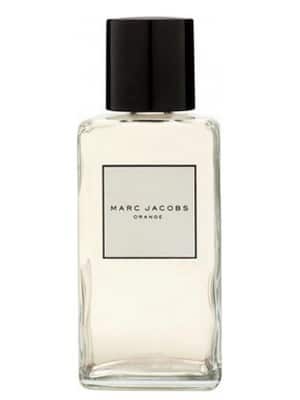 Introduced in 2006 and created by renowned perfumers Patricia Choux and Maurice Roucel, Marc Jacobs Splash Orange is a refreshing citrus fragrance for men. It delivered its promise in spades with a massive, simple 10oz bottle.
The scent is refreshing, with top notes of neroli, bergamot, and Mandarin oranges which evoke a sense of crisp freshness. It evolves into terrific mid-notes of freesia, mint, oranges, and white rose and ends with a pleasantly delightful mix headlined by amber, musk, oakmoss, and tonka bean.
It is perfect for regular use during warm months as its scent wears well throughout the day.