Marc Jacobs is one of the most popular designers in the world. His style is unique and artistic and shows in his fashion lines for women and men. Starting his fashion career as a stylist for Perry Ellis, Marc Jacobs has gone on to create his fashion empire. He's known for his colorful and whimsical designs that are perfect for everyday wear while maintaining an air of sophistication and elegance.
Marc Jacobs perfumes are no exception to his unique style. He has a scent for every woman's taste. Timeless classics such as Marc Jacobs Daisy have been popular for years and are still one of his most popular fragrances. Besides his main line of fragrances, Marc Jacobs also has a men's collection that includes colognes and aftershaves.
With the latest Marc Jacobs perfume collection, finding the perfect scent for your style is easier than ever.
---
Daisy
Evergreen Freshness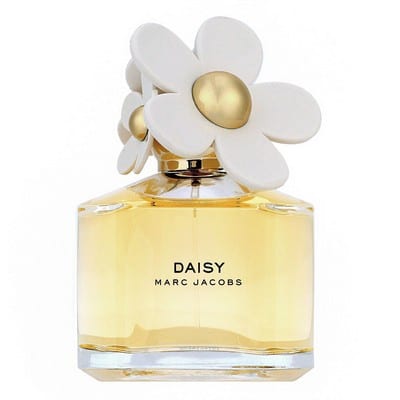 Daisy is an easy-to-wear, light floral scent that makes a great everyday fragrance. This Marc Jacobs fragrance is perfect for women who want to smell fresh and clean without being overpowering.
Daisy is a go-to summer scent, a fruity floral blend with notes of violet leaf, blood grapefruit, and white amber. It's fresh enough to work well in warm weather but also has an elegance thanks to the inclusion of some heavier notes like vanilla and musk.
If you're looking for a new spring/summer perfume that's not too sweet or too heavy on the spice, this could be just what you've been searching for.
---
Decadence
Loud & Proud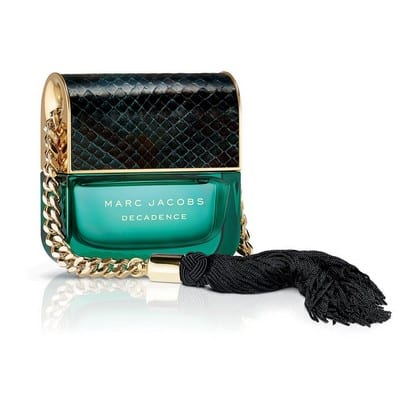 Decadence is the perfect perfume if you want something refined, elegant, and sophisticated. Annie Buzantian and Ann Gottlieb created it in 2015. The fragrance opens with notes of plum and saffron, followed by floral notes like jasmine, peony, and rose; a woody base rounds out this complex scent.
It's intended for women who love Marc Jacobs' other fragrances, especially Lola and Dot, but want something different from their usual choices. If you love stepping out in style with a chic dress that makes you feel confident about yourself, Decadence will give off an air of elegance and mystery, thanks to its boldness.
---
Daisy Eau So Fresh
Very Berry Goodness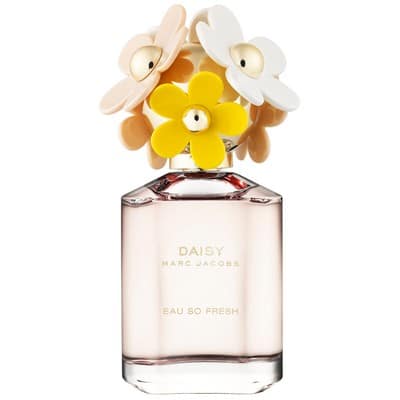 This scent was launched in 2011, making it one of the older but classic scents. The bottle's design is inspired by Daisy Eau So Fresh's namesake flower, which bloomed at the beginning of summer.
Daisy Eau So Fresh is a lovely floral scent that combines green notes and raspberry to create an airy and clean perfume. It's perfect for people who love floral scents but want something fresh and light.
The fragrance is quite light and fresh, making it perfect for those who want something they can spray on before heading out in the morning and not have to worry about reapplying later in the day.
---
Daisy Dream
Stellar Possibilities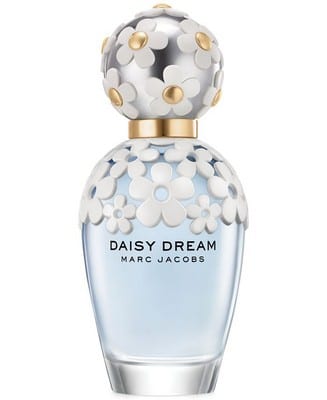 If you're looking for a fruity-floral perfume slightly more complex than your average gardenia but still easy on the nose, Daisy Dream is worth checking out.
It was created by Alberto Morillas and Ann Gottlieb and released in 2014. Its notes include blackberry and pear, with a strong watery undertone that makes it feel fresh overall (and therefore appropriate for spring or summer).
In addition to its smell being perfect for warm weather, Daisy Dream also has a lot of other good qualities. For example, like many Marc Jacobs perfumes, this one has notes of vanilla mixed into its composition, making them all gooey inside while smelling delicious outside.
---
Dot
Summer Sensations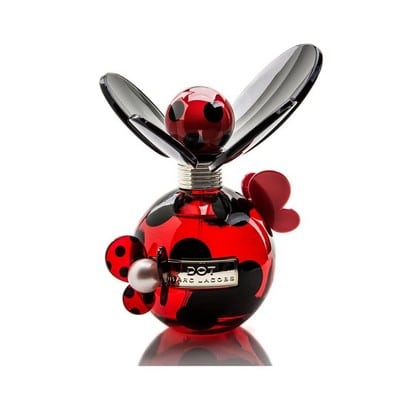 Dot is a fruity floral for women. Showcasing a ladybug as the bottle itself, this fragrance is a must-have for women who love to smell sweet and fruity. It's a great summer scent that you can also wear during the fall and winter.
The fragrance opens with the tartness of red berries and the sweetness of petits grains. It then moves into an airy floral heart with notes of jasmine, tuberose, and orange blossom, before drying down to a woody base dominated by vetiver and cedar.
Dot is fresh but not overly sweet. It's perfect for spring or summer when you want something light and fresh but still very much in keeping with your sophisticated style.
---
Lola
The Celebrity's Bottle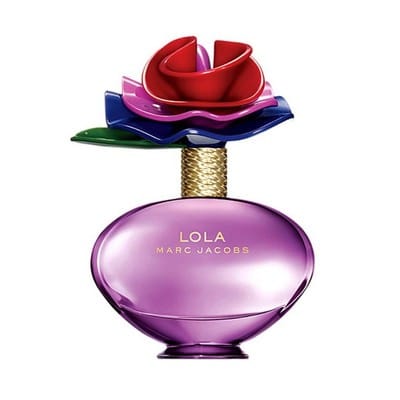 Lola is a fragrance created by Yann Vasnier and Calice Becker and launched in 2009. These two perfumers have worked together to create other well-known fragrances, including Chanel No. 5, Be Delicious, and Coco Mademoiselle.
Lola is a fruity floral with pink pepper, fruit notes, and pear. Lola is recommended for those with warmer skin tones who want to smell like fresh and warm flowers.
This perfume has been worn by many celebrities, including Taylor Swift, Paris Hilton, and Katy Perry, which is a testament to the popularity of this fragrance. Lola is available in various sizes, including gift sets and body lotion.
---
Perfect
Studded with Luxury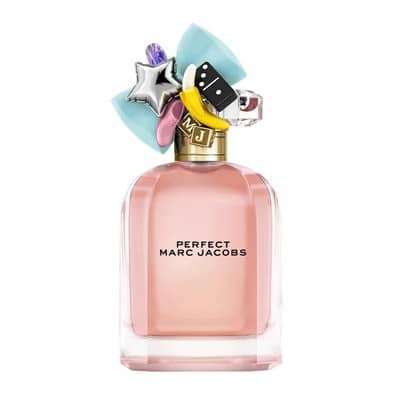 This fragrance was launched in 2020. It is one of the latest releases from the Marc Jacobs perfumer Domitille Michalon Bertier. Its bottle cap features a bouquet of luxury bags, shoes, and various items, which is a nod to the brand's name.
The top notes are rhubarb, narcissus blossom, green apple and freshly cut herbs like basil. The middle notes include jasmine petals, peony blooms, magnolia flower buds, and vanilla bean absolute. And finally, the base consists of tonka bean absolute surrounded by creamy sandalwood.
Perfect is for you if you're looking for something floral and fruity with a touch of gourmand to amp your signature scent.
---
Oh Lola!
Chic and Classy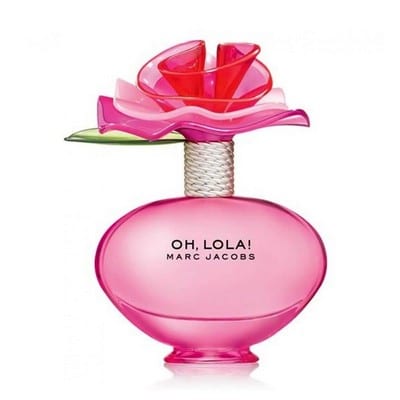 Launched in 2011, Oh Lola! is a fruity floral fragrance for women by Marc Jacobs. It was created by Ann Gottlieb, Yann Vasnier, and Calice Becker, three of the biggest names in the expert perfumer space.
The fragrance opens with notes of raspberry and pear and has base notes of vanilla, sandalwood, and musk. Next to the skin, it becomes an incredibly sexy and feminine perfume that's perfect for the daytime or whenever you want to feel like a bombshell.
If you're looking for something fresh and fruity with a hint of sweetness, Oh Lola! is the perfume for you.
---
Honey
Naturally Sweet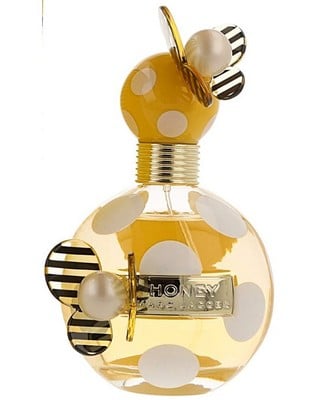 Honey is a fragrance that aims to reflect the warmth and sweetness of honey. It was created by Annie Buzantian and Ann Gottlieb and released in 2013.
Honey contains notes of sweet orange blossom, red berries, and jasmine petals, which immediately add a fresh and fruity touch to the perfume. This fragrance has been described as very feminine, with just enough spice to make it interesting. Also, the heart notes of raspberry and vanilla give it a touch of sweetness without overwhelming the wearer.
This perfume will appeal most to women who enjoy floral scents but want something slightly more unique than a typical floral composition would provide.
---
Daisy Love
Cute & Contented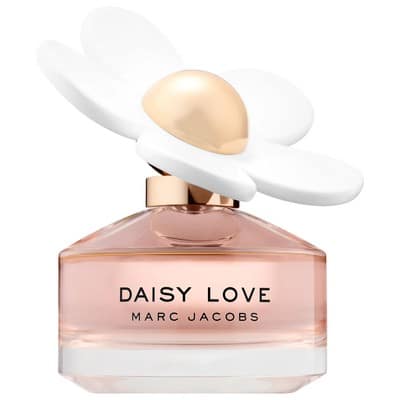 Daisy Love, another blockbuster sweet-scented fragrance from the brand, was launched in 2018.
Its top notes are cloudberry and daisy; its heart notes are honeysuckle, rose, and jasmine; and its base notes are honeydew melon and amber, adding to the sensual, sweet scent.
This floral scent is popular among women of all ages. It's sweet but not too sweet; it has a clean feeling that makes you feel like you're in a spa or salon when you wear it. In addition, the bottle looks pretty enough to keep on your dresser (or vanity) instead of hiding away in your underwear drawer!
---
Daisy Love Eau So Sweet
Sensual & Sweet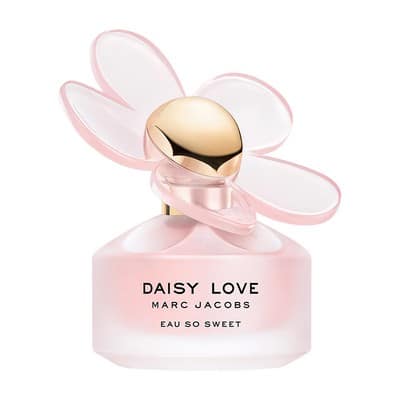 Daisy Love Eau So Sweet is the newest fragrance from Marc Jacobs. It was launched in 2019 by Alberto Morillas and features raspberry, blackberry, and cream notes.
The fragrance has been described as sensual and sweet, with a feminine scent that will appeal to most women. Daisy Love Eau So Sweet is intended for daytime use because of its light and fruity notes.
The fragrance opens with notes of raspberry and blackberry. It also features fruity accords of peach, red currant, and plum. The heart consists of jasmine, rose, and tuberose floral notes, which are mixed with creamy vanilla and white musk.
---
Perfect Intense
Perfected with Time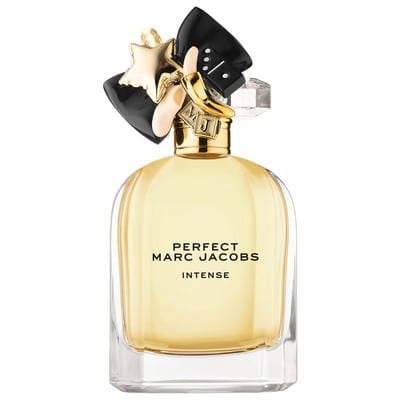 Perfect Intense was launched in 2021 as part of Marc Jacobs' first-ever collection for women, including fragrances like Daisy Dream, Oh Lola!, and Pretty Wild.
This special fragrance is a seductive, heady perfume inspired by the night-blooming jasmine flower. A top note of sweet pink pepper and apricot gives way to floral notes of narcissus and night-blooming jasmine. It also has an earthy quality, thanks to olibanum and patchouli.
Perfect Intense has been described as timelessly sensual. It's a great choice for women who want something sexy but not too heavy or overpowering. It's perfect for those occasions when you want your scent to linger long after you've left the room.