Most people know Jimmy Choo for their iconic shoes, but did you know that the brand has made a major move in the fragrance industry? Jimmy Choo has achieved great success in the fragrance industry, having produced more than 30 scents for men and women since launching their first fragrance in 2011.
Jimmy Choo's colognes for men are formulated to add a subtle touch of sophistication to any look or occasion. The brand offers something for everyone, from sweet and fashionable to darkly seductive. With such an impressive range of aromas, Jimmy Choo successfully blends elegance with swagger, creating high-end colognes that help men command attention wherever they go.
Jimmy Choo continues its legacy of producing timeless fragrances that transcend seasons and trends. If you're searching for a cologne that perfectly encapsulates modern luxury, here are seven Jimmy Choo best-selling fragrances for men that are sure to leave a lasting impression.
---
Urban Hero
For the Urbane Sophisticate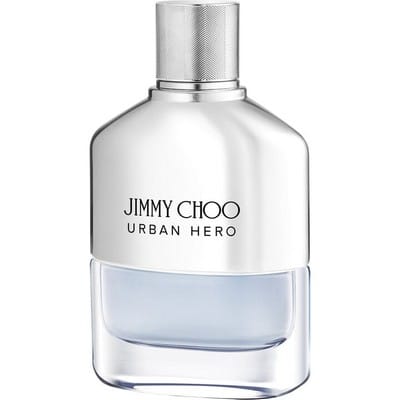 Jimmy Choo Urban Hero captures the spirit of life in the city with its dewy and spicy notes that create a silvery stream, much like expansive panes of glass and metallic structures.
This men's cologne opens with a powerful blend of refreshing marine notes. It's not just the top notes that make this fragrance stand out. It features an intense base of leathery musk and ambergris accord that create a bold yet effortless scent.
While it's great for formal occasions or nights out in town, Urban Hero is also perfect for everyday wear, making it an essential part of any modern man's wardrobe.
---
Man EDT
Elegant Timeless Scent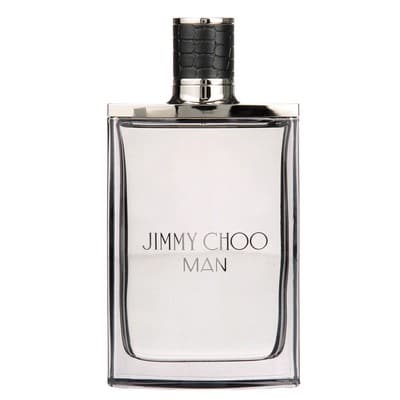 Jimmy Choo Man is an aromatic and fruity cologne launched in 2014. It is perfect for the modern man with a sharp sense of style.
This captivating scent features honeydew melon, pineapple, lavender, pink pepper, leather, suede, and musk notes to create a masculine profile. With its ad campaign featuring Game of Thrones actor Kit Harrington, this fragrance appeals to sophisticated and confident men.
Jimmy Choo Man can be worn year-round but shines during autumn and winter. The combination of sweet fruits with woody undertones creates an inviting scent that leaves the wearer feeling refreshed yet sophisticated all day long.
---
Man Blue EDT
Sweet Masculinity in a Bottle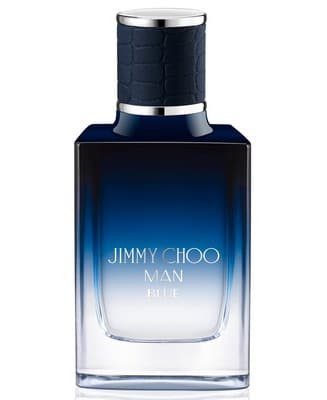 In 2018, Jimmy Choo launched Man Blue. This woody aromatic leathery cologne was designed by perfumer Nathalie Lorson, who wanted to create something that would appeal to the confident yet casual man.
Jimmy Choo Man Blue is an aromatic leathery scent consisting of sage leaves, leather, and sandalwood, creating a modern addiction with its velvety texture that lasts all day. Its clean aroma will make sure you are noticed without being intrusive.
The performance of this cologne is quite good, with excellent longevity and moderate projection. It can be worn in any season due to its versatility and is perfect for everyday wear and special occasions.
---
Man Intense
Sensual Fragrance Phenomenon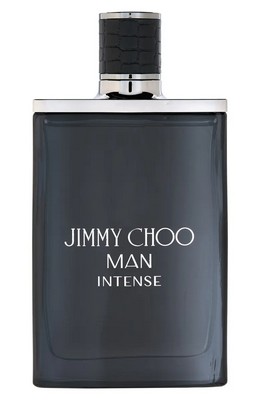 Launched in 2016, Jimmy Choo Man Intense has become popular among men looking for an everyday fragrance. This scent combines classic notes of fruits and wood with modern and unexpected ingredients to create a unique, subtle, and sophisticated aroma for men.
It starts with a tantalizing mix of lavender, mandarin orange, and melon with herbal undertones. The base notes consist of tonka beans and patchouli, providing the perfect balance between sweet and musky.
The harmonious balance of Man Intense creates sensuality that exudes masculinity through each wear. Jimmy Choo Man Intense brings energy, vibrancy, and passion to every environment it surrounds.
---
Man Ice EDT
Top Pick for Traditionalists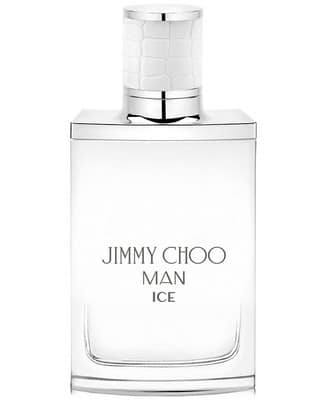 Launched in 2017 and designed by Michel Almairac, Jimmy Choo Main Ice is an invigorating fragrance that captures the essence of coolness and confidence.
It opens with a citrusy blend of mandarin, bergamot, and cedrat essence for an initial burst of energy. At its heart lies woody vetiver, patchouli, and cedarwood to provide depth and complexity. The warm base notes complete this unique fragrance to deliver a subtly hypnotic signature.
Man Ice is one of the best fragrances to wear this springtime, as it offers a unique blend of scents that can give you confidence and attract compliments from those around you.
---
Man Aqua
Young Men's Cologne Option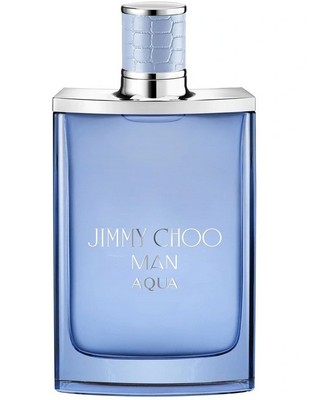 Paul Guerlain and Julien Rasquinet crafted an ode to the sea with Jimmy Choo Man Aqua. It evokes the scent of the ocean, remarkably achieving a balancing act between boldness and delicacy.
Cardamom, grapefruit, and icy geranium form an initial burst before giving way to a seductive heart of clary sage fused with the marine accord. At its base are patchouli and amber for a comforting finish, topped off lightly with salted moss for that lingering tonality of sea breeze.
Man Aqua proves to be an outstanding rendition of a classic maritime fougere structure. It is destined to captivate the nose with its delicate sophistication.
---
Urban Hero Gold
Best Cologne After Dark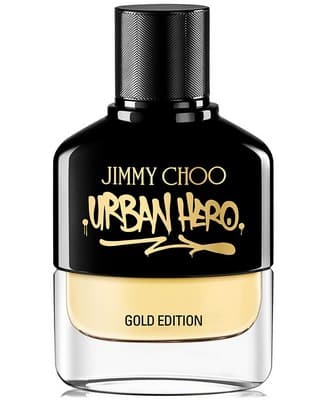 Urban Hero Gold Edition by Jimmy Choo is a bold, statement-making fragrance launched in 2021. The creator of this commanding scent is Juliette Karagueuzoglou.
It delivers a captivating combination of top notes from blood orange and pineapple, middle notes from lavender and tonka bean, and base notes from oakmoss and sandalwood for a woody trail that never ceases to intrigue the senses.
This sophisticated yet edgy aroma was made for modern men who desire to exude power and embody a sense of optimism with a free approach to life. Urban Hero Gold Edition invites its wearers to challenge conventions while embracing personal style.