In 1996, a shoemaker named Jimmy Choo opened his studio in East London. British Vogue's editor, Tamara Mellon, noticed his works and helped transfer Jimmy Choo to Los Angeles. Promptly after, Jimmy achieved worldwide recognition as the designer who dressed Hollywood stars, including Princess Diana. As an entrepreneur, he also released luxurious accessories and fragrances.
Currently, Jimmy Choo has already released 39 scents from 2011 to 2022. He has worked with many renowned perfumers, such as Olivier Polge, Christophe Raynaud, Christine Nagel, Nicolas Beaulieu, and Paul Polge.
Olivier Polge developed Jimmy Choo's first fragrance. Perfume experts all around the globe have praised the fragrance, and its textured Murano glass container has helped to cement its status as a modern classic.
His scents follow the philosophy that fragrance gives a lady individuality. Therefore, they formulated perfumes that may identify a lady by her scent as she enters the room. For example, she could leave her scarf lying about, and if you pick it up, you'll be greeted with her scent.
---
Blossom
Blooming in Fragrance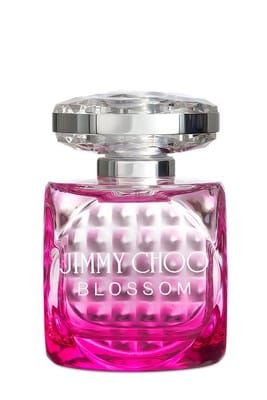 Jimmy Choo and Louise Turner created another fragrance for ladies called Blossom in 2015. It is feminine and sweet, with a touch of sensuality from the rose.
At its core, Jimmy Choo Blossom is a floral-fruity composition with top notes of citrus and red fruits, especially raspberry. Sweet peas and roses make up the fragrance's delicate floral center, while sandalwood and white musk round out the scent.
This perfume is one of Jimmy Choo's best sellers among avid consumers. Blossom evokes the aroma of a breezy spring morning when you let the sun's warm, pastel rays flood the room with a breath of fresh air.
---
Radiant Tuberose
Innocent & Mysterious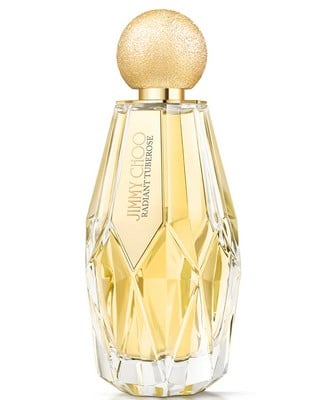 Radiant tuberose is a sophisticated fragrance made in France. In 2020, Jórdi Fernández introduced this new scent. Women who like floral aromas will adore Jimmy Choo's Radiant Tuberose.
It has an intense bouquet of white blossom aroma, with a floral scent of jasmine, neroli, and white musk. The complex scent of neroli offers a refreshing blend of citrus notes, while white musk has a cleaner fragrance.
There is no more joyous bloom than the tuberose, which leaves a mystical trace everywhere. The versatile glass bottle with a glittering cap will look fantastic on your vanity as you embrace your inner flower kid.
---
Jimmy Choo
Exotic & Rich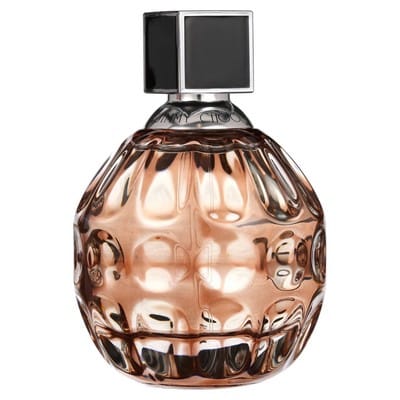 Jimmy Choo, by Jimmy Choo, established a firm foundation for the brand's eventual rise to fame. Women who wear this scent will smell like a Chypre Fruity dream. It is motivated by the contemporary woman's strength, beauty, and allure.
It opens with fruity, flowery top notes, including green notes, pear, and mandarin orange. Subtle and alluring, the orchid heart note unfolds on the skin like a soft veil of seductiveness. The rich, woody undertones of patchouli and toffee envelop the lady in sensuality and seduction.
This sweet, patchouli-heavy fragrance has a chic bottle shape inspired by Murano glass. Jimmy Choo can be worn as an everyday fragrance, but it best suits the colder days of winter or at night.
---
Jimmy Choo L'eau
The Fragrance of Brighter Mornings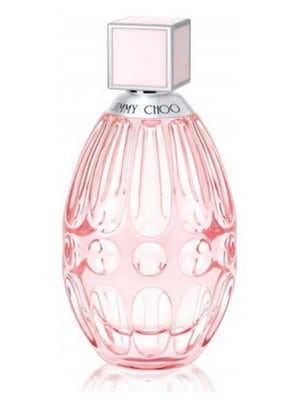 Jimmy Choo L'Eau, a new addition to the signature brand, debuted in early 2017 with Juliette Karagueuzoglou.
The fragrance begins with a burst of bergamot and hibiscus, leading to a center of nectarine and peony supported by cedarwood and musk. To produce a feminine sensuality, it captures the aroma of a delightful hibiscus flower mingled with barks, fruits, and vivid woods. There are hints of fruit and musk in addition to the flowery smell.
It does not have a strong statement but you will cherish its constant companionship. This aroma will become a morning ritual. It's like carrying a portrait of a loved one in your pocket.
---
Illicit
A Daring Romance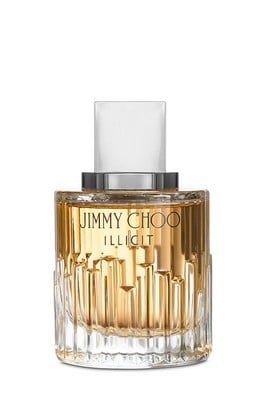 Jimmy Choo's floral scent, Illicit, was released in 2015 in collaboration with Anne Flipo. Illicit reawakens the senses of every woman by conjuring a spirit that is both daring and mysterious. Elegant and sophisticated, its contemporary floral accords delicately transport you over time.
It starts with some ginger and bitter orange. Rose and jasmine sambac form the fragrance's core, with the honey-amber accord, vanilla, cashmere, caramel, and sandalwood serving as the base. Its sensual blend of aroma is designed to tempt, seduce, and dominate.
The dreamy and intrinsically feminine aroma of its floral notes is irresistible. This seductive and alluring fragrance is best to wear during a night out, especially on a romantic date.
---
I Want Choo
The Main Character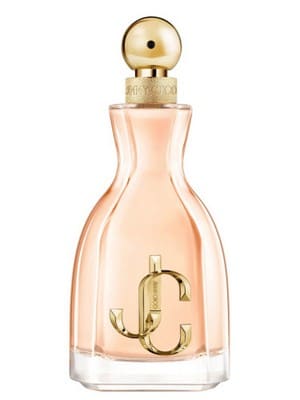 I Want Choo is an amber floral scent created in 2020. This new aroma is a product of the collaboration of Louise Turner, Sonia Constant, and Antoine Maisondieu. It has the familiarity of a favorite scent with an unexpected twist that will ultimately win your heart.
I Want Choo combines fruity and vanilla notes with fresh flowers and a hint of spice. Peach and Mandarin orange burst out first before giving way to the neutralizing presence of jasmine and red lily. Lastly, it finishes with vanilla in the base.
This perfume has a carefree, fall vibe. It depicts a scene where a lady runs through piles of golden leaves and returns to a hot cup of tea.
---
Illicit Flower
Sexy & Unapologetic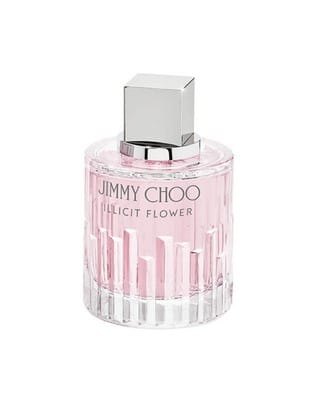 Jimmy Choo Illicit Flower is a floral fragrance introduced in 2016. It is a balanced blend of flowers, fruits, and woods that is soft and seductive without the original Illicit's spicy overtones. It is designed for a refined lady who enjoys a little rule-breaking but knows when to draw the line.
The scent starts with zingy apricot, Mandarin orange, and freesia notes. The floral heart notes of a rose duet with grapefruit blossom and jasmine. The cashmeran's sensual woody notes and sandalwood's smoothness blend in the fragrance's base.
The perfume's woody undertones make it a terrific choice for the warmer months. It conjures up recollections of wonder and carefree play in the tall grasses.
---
Flash
A Glint of the Spotlight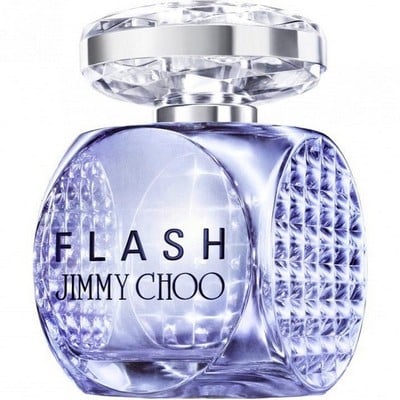 Flash is a floral scent for ladies released in 2013 with Christine Nagel, a world-renowned perfumer.
Flash's aroma mainly emphasizes white floral tones with traces of spice and fruit. With tangerine, pink pepper, and strawberry passion fruit in the top notes, the white floral heart notes are given an optimistic lift. Blonde wood and heliotrope provide the base for the white scent of tuberose, jasmine, and white lily.
Flash signifies the glints of cameras taking photos as a confident woman steps on the carpet from her luxurious car. It will bring any woman to an intriguing experience captured in a bottle where her fame takes into the spotlight.
---
Floral
Another Exciting Journey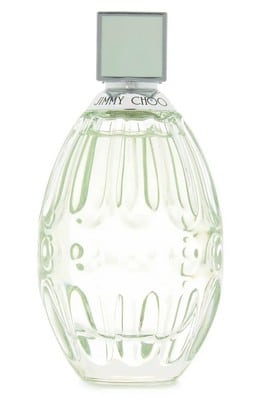 The floral fruity perfume Jimmy Choo Floral was launched in 2019 with the help of master perfumer Louise Turner. Subtle and colorful, Floral represents the beauty, confidence, and vitality that lives in every woman.
It is blended with the brand's signature finesse and has citrus undertones from nectarine, bergamot, and tangerine. Center notes of magnolia, apricot blossom, and sweet pea flutter with a lightly fragrant air over the shoulders. Subtle woody tones of ambroxan and musk then permeate on the dry down.
This perfume is a suitable everyday fragrance that can uplift the spirit as the morning starts. It's a way to break up the routine, ushering in pleasant surprises and spontaneity.
---
Fever
Hotter Than Ever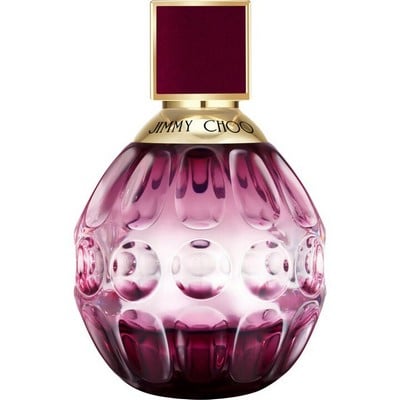 Jimmy Choo Fever is a popular amber vanilla-scented perfume for ladies. In 2018, Honorine Blanc and Nathalie Lorson formulated this bold scent with a hint of spiciness. Fever works like a magical elixir, transforming even the most mundane workday morning into a mystical experience.
It first opens with litchi, plum, and grapefruit. The floral notes of vanilla orchid, jasmine, heliotrope, and orange blossom create a seductive core. The base notes of benzoin, hazelnut, coffee, tonka bean, and sandalwood balance the other notes.
Fever, adored mostly for its sexy appeal, should be saved for special occasions. This intense fragrance is housed in a pretty purple bottle.