Balenciaga is a luxury fashion brand that rocks the world. This fashion house was established in 1918 by the Spanish Basque designer named Cristobal Balenciaga. It is quite known for its tunic, chemise, and empire style dresses. Its history is very interesting, for it managed to survive despite various wars.
The fashion house was quickly known to others as a luxury brand. As Balenciaga rose in the fashion industry, it started to offer perfumes in 1947. Its first fragrance line was named Le Dix, a tribute to its first boutique in Paris. Nowadays, Balenciaga is still known for its distinctive scent. Even celebrities can't resist the smell of the fashion's top brand.
Avant-garde, futuristic, and one-of-a-kind – these are the best descriptions of Balenciaga's perfume. Its collections are composed of various scents perfect for all occasions, whether for everyday use, special events, office use, etc.
---
Florabotanica by Balenciaga
A Youthful Scent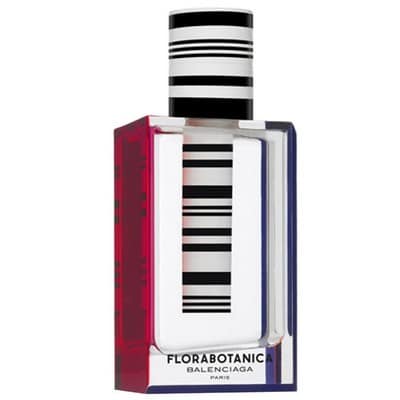 Florabotanica by Balenciaga was launched in 2012. As it targets the younger audience, Balenciaga creates a perfume that catches the attention of modern women.
Florabotanica has a unique flowery scent embracing a clean and green aroma. It also has a subtle hint of freshly cut grass, bringing a unique kind of freshness. The smell is playful, youthful, and inoffensive. It can make the wearer feel young and alive.
It is extremely long-lasting. You can still smell it vividly after 12 hours of spraying. Just spray a little, and then you're good to go.
---
Balenciaga Paris
Elegant & Floral Scent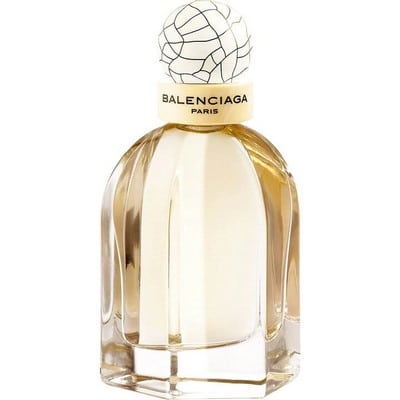 Balenciaga Paris was launched in 2008. It was the first perfume after the collaboration of the brand with Coty. The nose behind this brilliant perfume was Olivier Polge.
Balenciaga Paris smells like the marriage of urban and traditional flowers. It has a bold floral scent accompanied by a light violet note. The perfume became famous because of its light powdery finish. Paris' sillage and longevity are both impressive.
The fragrance is best paired with an elegant dress. The floral's freshness will complement the attire's elegance, making it perfect for date nights and family gatherings.
---
Rosabotanica by Balenciaga
A Unique Floral Scent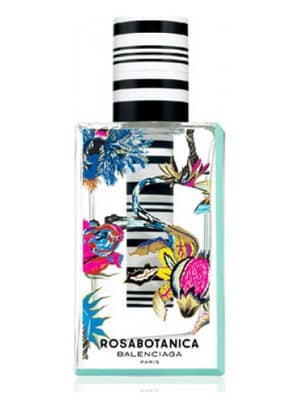 Rosabotanica is a perfume from Balenciaga's Magical Garden line. The nose behind this perfume was Jean-Christophe Herault. It was launched in 2013.
Rosabotanica offers a unique floral scent. It has the perfect combination of floral and spicy notes, making it one-of-a-kind. At first, the sparkling rose's nice and sweet scent is very dominant. However, after a while, the sweetness subsides a bit, and the spiciness of pink pepper becomes the star. Rosabotanica is playful, sweet, and tempting.
Using this perfume in summer or spring will give you dazzle. It has a unique scent, especially when traveling or just enjoying the warm and cinematic views of the season.
---
Balenciaga L'Essence
Top Picks for Vibrant Perfumes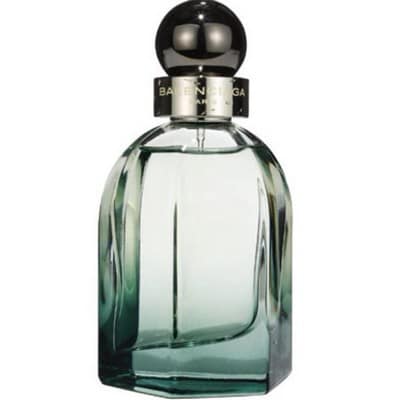 Balenciaga L'Essence was created under the nose of Olivier Polge and was launched officially in 2011.
This perfume screams colors, dazzle, and shimmer. You can wear this to add another depth to your character. It smells floral but has a little woody effect, especially when it dries down. The elegance of the floral fragrance complements the youthful scent of violet leaf. It does not last all day, but its sillage is truly a chef's kiss.
Its floral and youthful fragrances are perfect for daily use. Thanks to these scents, the Balenciaga L'Essence is truly essential for every kind of woman.
---
B. Balenciaga
Tarty Fragrance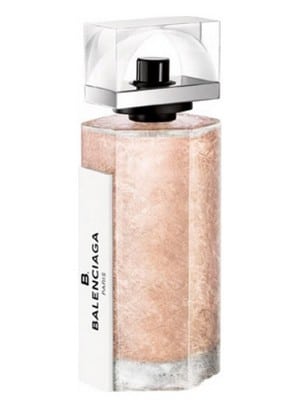 B. Balenciaga by Balenciaga was referred to as the perfume that was formulated to have every element required. It was launched in 2014 and was created under the nose of Domitille Michalon Bertier.
This perfume is a reflection of elegance and artistry. The first spray is bursting with the freshness of greens. As it dries down, the green will stay but will be accompanied by violet. Although it doesn't have a strong floral scent, B. Balenciaga is still extremely feminine.
It can last all day and has a great sillage. It is perfect for non-traditional women. The crispness of the scent is also perfect for young ladies.
---
Cristobal
Comforting Yet Luxurious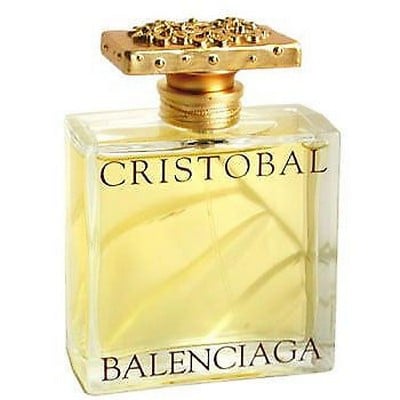 Cristobal by Balenciaga was named after the founder of the fashion house. This perfume was launched in 1998. It was created under the nose of Olivier Gillotin.
Cristobal is stunning. It has a lovely, warm, and comforting scent. At first, the smell of vanilla dominates it, but it is not overpowering and headache-inducing. After the first few seconds, the smell of light and fresh flowers will kick in, balancing the scent. It then dries down to a greener scent. It has good longevity and can reach an arm's worth of sillage.
This perfume is a go-to scent. You will feel luxurious when using this. Who does not like to feel like a princess every day?
---
Rumba
Passionate & Powerful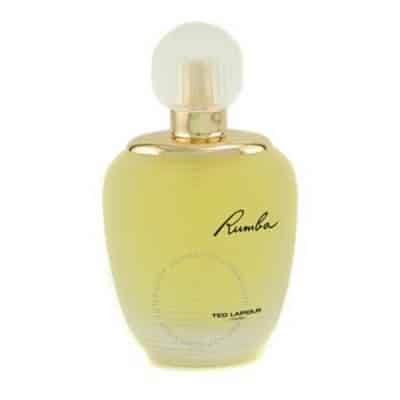 Rumba is a passionate perfume launched by Balenciaga in 1989. It was formulated under the nose of Ron Winnegrad and Jean-Claude Ellena.
This perfume is so rich and has a fruity burst to it. As you spray it, you will quickly notice the dominant plum scent. The fruity opening is powerful. Fortunately, the white floral balances the tartness of the fruit scent. As it dries down, you will smell a faint scent of vanilla that embraces the fruity fragrance.
Rumba gives a warm feeling. It is perfect on a cold evening. It can give you the energy that mimics the burning passion of the dance rumba.
---
Le Dix Perfume
Best Evening Scent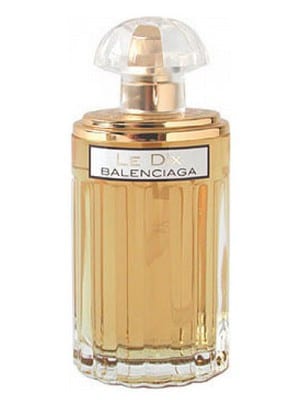 Le Dix Perfume was launched in 1947. The nose behind this perfume was Francis Fabron.
Branded as Balenciaga's gentle, classic, and floral scent, the Le Dix Perfume is known for being delicate and powdery. It smells like class and elegance. The first few sprays of Le Dix Perfume will smell mild and powdery, but the vivid scent of floral and citrus will embrace you as it dries down. It has a great sillage and can last all day long.
This perfume works best during the night. So a pro tip is to spray at least three hours before the event to release its alluring fragrance when the evening comes.
---
Balenciaga L'Eau Rose
Best Summer Fragrance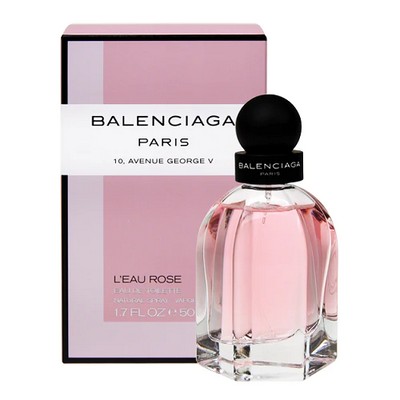 Balenciaga L'Eau Rose was launched in 2013. It was a continuation of the perfume line where the Balenciaga 2010 and L'Essence were included.
A few sprays of Balenciaga L'Eau Rose will cool your head down, especially in the summer heat. It has a cool dominant scent which is balanced by a violet fragrance. As it dries down, a little fruity fragrance adds an extra cooling effect to the perfume. This perfume reminds you of a garden filled with blooming flowers.
This perfume has an intimate to moderate sillage but can last long. It is perfect during summer to beat the heat.
---
B. Balenciaga Skin
Top Pick for Delicate Scents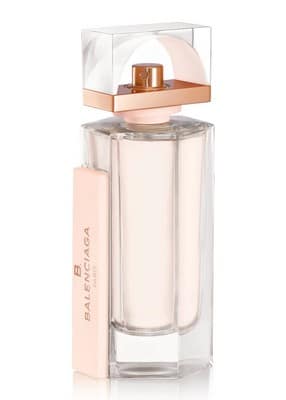 B. Balenciaga Skin is a perfume for women that was launched in 2015. It was the first fragrance project of Alexander Wang.
This perfume is the face of delicate scents. It is a beautiful fragrance and a well-balanced perfume. It opens with a fresh green scent with a hint of musk. It is pillowy and soft and is also cooling. As it dries down, it leaves a refreshing and uplifting scent. However, these scents are subtle and do not overpower the green and fresh fragrance.
B. Balenciaga Skin is perfect for summer. It makes you feel refreshed, especially on hot days.
---
Quadrille by Balenciaga
Best for Mature Women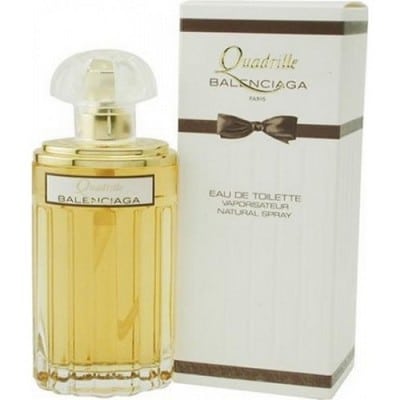 Quadrille by Balenciaga is a classic scent of the fashion house. It was launched in 1955 and rocked the whole 50s.
Quadrille by Balenciaga is the epitome of spice perfume. It is best described as a rich and spicy scent. You will notice a fruity scent as you spray this, but the spicy fragrance will settle on your skin as it dries down. The warm amber fragrance is subtle but gives depth to the perfume.
This perfume is perfect for mature women who are labeled as classy, elegant, and decent. It is perfect for family gatherings, business meetings, and friendly get-togethers.
---
B. Balenciaga Intense
Top Pick for Feminine Perfume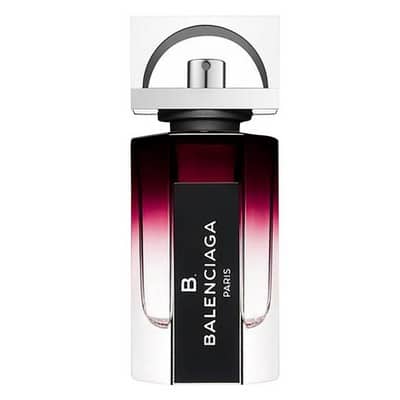 B. Balenciaga Intense was the third line of the B. Balenciaga, which Alexander Wang launched. It was officially introduced in the market in 2016.
This perfume mimics the cool breeze of fruit farms. The scent of different sweet fruits greets you as the wind blows on your face. B. Balenciaga Intense has an intense cool, woody scent. It also has a refreshing fruity fragrance that balances this perfume's cooling effect. This sillage is impressive and can go as far as an arm's length.
It is best used when attending an intimate event. It can also be used to accentuate your feminine side.