The humble beginnings of Balenciaga started in 1918 when Cristobal Balenciaga opened his first boutique in San Sebastian, Spain. However, Balenciaga was forced to continue his venture in Paris due to the Spanish Civil War. Known for its exquisite, sophisticated, and innovative designs, Balenciaga worked its way to the fashion industry's top.
Balenciaga's tunic dresses, chemise clothes, and empire waistlines are their main products. But in 1947, its first perfume product was launched to widen its business. Their first perfume was known as Le Dix, named after the address where the first Balenciaga boutique in Paris was established. This was created under the nose of Francis Fabron. Le Dix was hailed as the most acclaimed fragrance of its time.
Today, Balenciaga's soft, powdery, and musky fragrances are home to people who love the brand so much. These fragrances are the trademark of this luxurious and exquisite brand.
---
Eau de Balenciaga
The First Balenciaga Cologne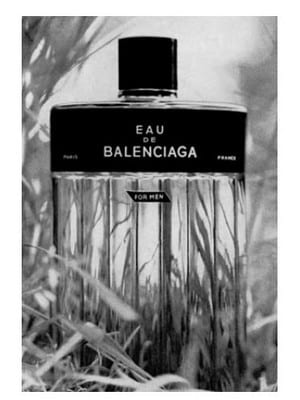 Eau de Balenciaga was the first men's cologne of the house. This was launched in 1962, and from then, Balenciaga established its name in the perfume industry.
Eau de Balenciaga is like a smooth lavender fougere scent. It gives a classy and elegant fragrance to the wearer. Its first burst of scent is more citrus, but as it dries down, the sweetness of floral and the mildness of sandalwood will embrace you.
Eau de Balenciaga is best for working men. This gives mature and classy vibes. It is perfect to wear in the office when wearing a suit or to attend special events.
---
Balenciaga Pour Homme
A Mosaic of Spices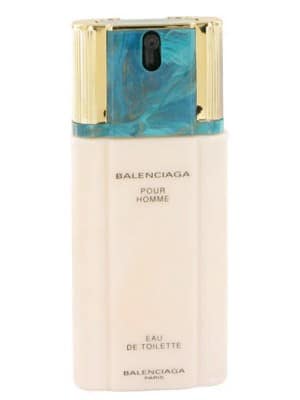 Balenciaga Pour Homme was created under the nose of Gerard Anthony. It was launched in the year 1990 and best described as having an intoxicating fragrance that everybody loved.
It was considered one of the classic scents of Balenciaga. It smells like a mosaic of spices. Yes, it is sweet, but its sweetness does not tone down its masculine appeal. Instead, Balenciaga Pour Homme is woody, bright, and warm. A few sprays of it will transport you to the alps while watching the sunset.
Balenciaga Pour Homme is inoffensive and has a soft projectile, making it a perfect daily wear for gentlemen.
---
Cristobal Pour Homme Balenciaga
A Classic Balenciaga Scent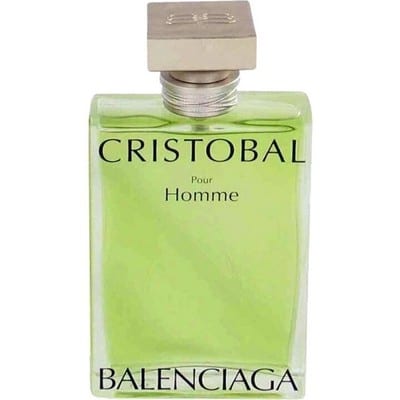 Cristobal Pour Homme by Balenciaga was a classic cologne the brand has created. This is the masterpiece of the renowned perfumer Gerard Anthony and was launched in 2000.
The scent of Cristobal Pour Homme will tour you to Balenciaga's homeland, Spain. It'll reward you with warm, spicy, and intense notes that nobody can resist. In addition, it has a powerful oriental scent that matches men's masculinity. But even though it is intense, Cristobal Pour Homme is not headache-inducing and overwhelming. Instead, it is stylish and clean.
Cristobal Pour Homme is suitable for all ages since it is inoffensive and has an impressive projectile.
---
Ho Hang by Balenciaga
A Woody & Spicy Fragrance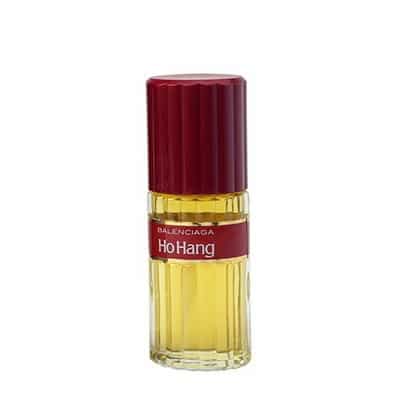 Ho Hang by Balenciaga was a cologne by Raymond Chailan and Jacques Jantzen. This was launched in 1972 and was considered one of the most iconic colognes of Balenciaga.
Ho Hang was known to have a classic and spicy fragrance. It has a delightful combination of citrusy and woody scents. As you spray, the citrus's freshness is noticeable but not overpowering. Upon drying, the woody-balmy base of it will arise.
Ho Hang is perfect to wear during special occasions and formal events since it mimics the formality and masculinity of the events. It perfectly suits men who wear suits.
---
Ho Hang Club by Balenciaga
Top Pick for Date Night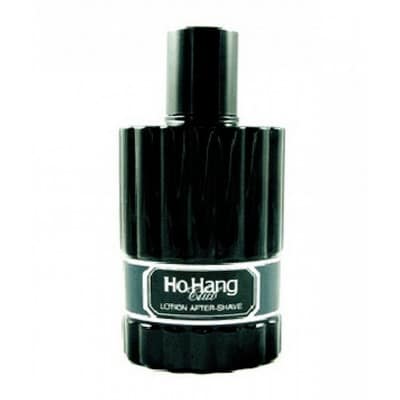 In 1987, Balenciaga launched its Ho Hang Club cologne. This was created under the nose of Elie Roger.
Ho Hang Club has an intense masculine scent, complemented by beautiful floral notes. The smell of wood and leather is very strong and distinctive. It may not make sense, but the cologne ended up smelling soft and delicate, like cream and roses. It has a relaxing and romantic appeal.
Balenciaga Ho Hang Club is the perfect scent for an innocent first date or a romantic getaway. Its unique scent is also good for nature trips or outdoor activities.
---
Portos by Balenciaga
A Leathery Aromatic Fragrance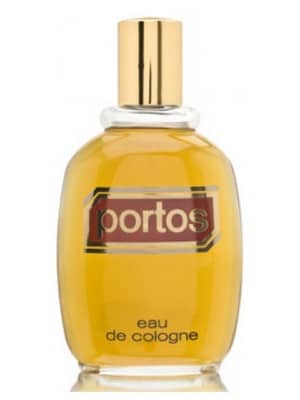 Portos by Balenciaga is a rich cologne launched in 1980. It was marketed as a spicy and leathery fragrance for men.
Portos has a rich and decadent blend of leather and chypre. It has a subtle yet distinct animalistic fragrance, making it quite addictive. It creates the aura of a refined, elegant, and sophisticated gentleman. The unification of wood, leather, and spices makes the Portos stand out.
This cologne is long-lasting. A few sprays of it are enough for almost six hours, so it is perfect for men who are busy attending important occasions and hosting a party.
---
Eau de Balenciaga Lavande
Top Choice for Teens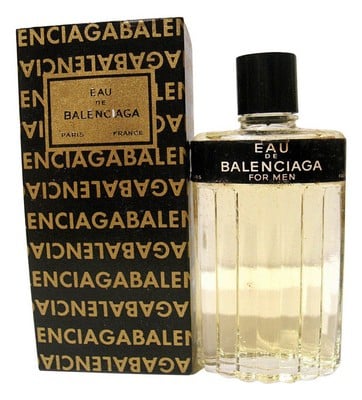 Eau de Balenciaga Lavande is a cologne for men launched in 1973. This was branded as the cologne for men with confidence.
It is an aromatic, clean scent that gives a slightly warm vibe and is known for its top notes. As you spray this, you will be greeted by the neat scent of citrus and lavender. Then, as it dries down, the velvety scents of musk and amber are highlighted.
Since it serves a clean and warm vibe, the Eau de Balenciaga Lavande is recommended to wear during hot summer days. This is perfect for teens who wish to enjoy their summer.
---
Cristobal Pour Homme Cologne d'Orient
A Romantic Wood Scent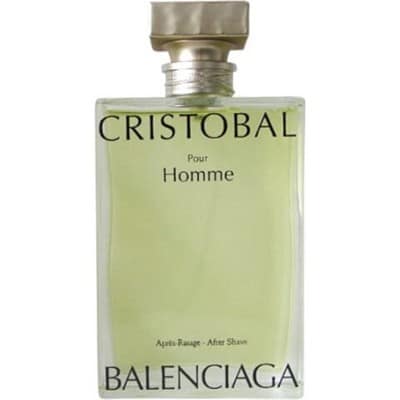 This cologne by Balenciaga was formulated under the nose of Gerard Anthony and launched in 2000.
It is the lighter version of the Cristobal Pour Homme. Although it gets its inspiration from its fellow Balenciaga cologne for men, it also has a distinct and notable scent. It smells like an amber-woody scent which gives a light tone to it. In addition, the subtle scent of coffee balances the spiciness and sweetness.
It is recommended to be worn on a short trip or during an activity that does not require heavy scents. However, you can wear it daily on all occasions.
---
Toilette Fraiche de Balenciaga
The Simplest Balenciaga Cologne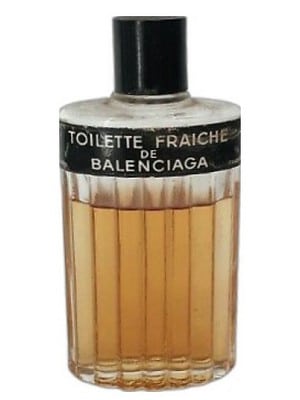 Toilette Fraiche de Balenciaga is an aroma-filled scent launched in 1966. The nose behind this cologne was none other than Francis Fabron.
This cologne smells like simplicity. It does not have any intricate details in its composition. You may think this is not a top-of-the-line cologne, but you'll be surprised by its scent. Its main asset is its refreshing citrus fragrance. It is straightforward and has no changes, especially when it dries down.
Toilette Fraiche de Balenciaga is perfect for men who like a refreshing scent without any undertone. Men of all ages can wear and pull this scent. It is also recommended to be worn daily and around people with sensitive noses.