Bond No. 9 is an American brand that specializes in perfumes. It was named after the busy streets of 9 Bond Street in NoHo, where Laurice Rahme established its first store in 2003. Laurice became fascinated with the different neighborhoods of New York and used them as inspirations for the brand's perfume collection.
The main patrons of Bond No. 9 are classified into two: the New Yorkers who are madly in love with the neighborhood and the tourist who are fascinated by the beauty of New York. Every bottle of Bond No. 9 has dynamic, energy, variety, and endless verve of the city. The American perfume brand offers a wide collection of women, men, and unisex perfumes.
Each bottle of Bond No. 9 carries two missions: to restore the lost artistry of perfumery and to mark every neighborhood of New York with its own scent. If you like the cityscapes of New York, then you will like the scents of Bond No. 9.
---
Chinatown
Sensual Oriental Perfume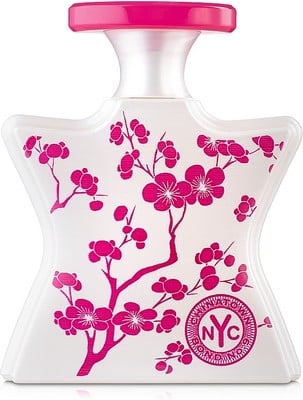 Chinatown by Bond No. 9 was introduced in 2005. It was formulated under the nose of Aurelien Guichard. The romantic look of the Ming Dynasty inspired its bottle.
This perfume bursts with a floral and peach blossom that can transport you to the busy streets of Chinatown. The colorful scents will remind you of this famous street's rich history and culture. Bond No. 9 did a great job of mimicking the scent and aroma of an Asian tea store. It is herbal and spicy with a surprising hint of vanilla.
It is undoubtedly the most feminine perfume of Bond No. 9. The rich and decadent scent is perfect for women of all ages.
---
New Haarlem
Best for Cold Seasons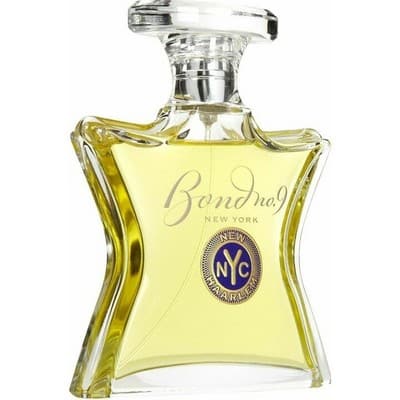 New Haarlem is a perfume launched in 2003. The nose of Maurice Roucel made this fragrance.
Bond No. 9 successfully bottled the scent of a delicious and comforting breakfast. New Haarlem smells like pancake and maple syrup, accompanied by the mouth-watering aroma of caramel toffee, brewed coffee, and freshly sliced fruits. After a while, the lavender notes will kick in, completing the scent. It is simply amazing.
The New Haarlem is an easy-to-wear perfume. It is a bit heavy and sweet, making it suitable for rainy days or cold winter nights.
---
Bleecker Street
Fresh & Floral Scent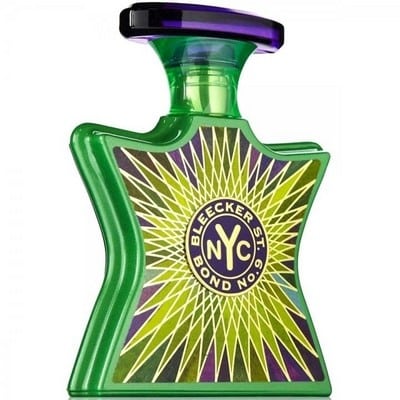 Bleecker Street is a perfume from the Bond No. 9 collection launched in 2005. The creativity of David Apel led to the creation of this perfume.
It opens with a delightful burst of peach blossom and delicate floral scents. The sweet opening notes linger for a few minutes before the watery notes kick in. The dry down may remind you of freshly watered flowers in the middle of spring, giving Bleecker Street a clean-laundry vibe.
This perfume combines clean, green, and slightly sweet notes, making it perfect for the summer and spring seasons.
---
Greenwich Village
Perfume for Gen Zs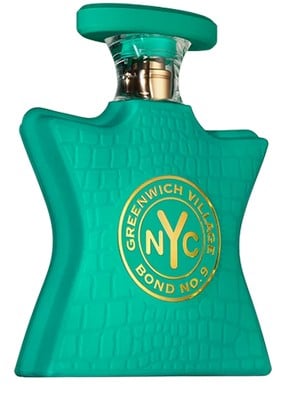 Greenwich Ville is one of the newest collections of the American brand Bond No. 9. It was launched in 2019.
Greenwich Ville is a perfume that Gen Zs will approve of since it mirrors their "clean girl" style. Its note pyramid is simple and natural. Its fragrance is noticeable but not overpowering. You'll definitely enjoy the inoffensive combination of vanilla and orange. Greenwich Village is pretty, quiet, and low key.
It can last for four to six hours and has a great sillage. It is perfect for teens who want to feel beautiful but hate being the center of attention.
---
I Love New York for All
Most Loved Bond No. 9 Perfume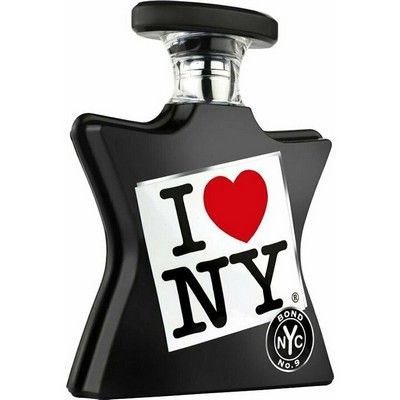 I Love New York for All is part of the I Love New York collection. It was created by the perfumers from IFF and was launched in 2011.
I Love New York for All is a bottle of comfort, similar to cuddles, cozy blankets, and creamy coffees. It opens with a surprising blend of pepper, lily, and bergamot. Then, it turns magical with the combination of coffee, cacao, and Marron glace. It's rich, velvety, creamy, woodsy, and overall amazing.
This perfume has a soothing effect, perfect for mothers out there. The sweetness and refreshing smell will remind you of the unconditional love and undivided attention they give.
---
West Side
Most Sophisticated Perfume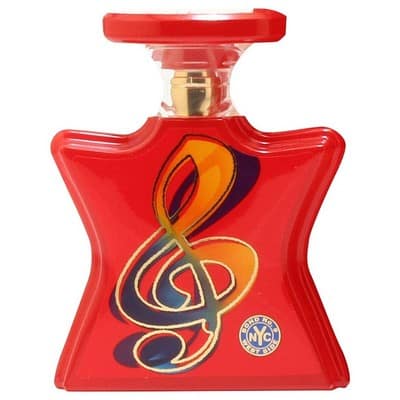 The West Side perfume by Bond No. 9 was created under the nose of the famous Michel Almairac. It was launched in 2006.
West Side is the product of arts, music, the film industry, and perfume. Combined all together, you'll have a rhythmic and harmonic fragrance. The floral and musk notes create an orchestra of scents. It will instantly make you feel classy and appealing. As it dries down, the perfume will have an enhanced floral fragrance and clean tone.
Given the inspiration of West Side, this perfume was made for formal events, social gatherings, and important meetings.
---
Coney Island
Top Pick for Summer Fragrance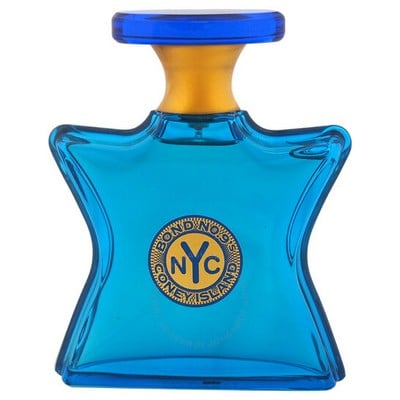 Bond No. 9's Coney Island was added to their collection in 2007. It was formulated with the help of Michel Almairac's creativity.
Looking at the different scenes of the carnival as the wind passes through the fairgrounds and the smell of the light sea breeze is the inspiration for the perfume Coney Island. It is blended with sweet, fresh, and cool scents complementing one another. The sweetness will subside as the perfume dries down, and a subtle citrus smell will slowly grow. It has great sillage and can stay up to 11 hours.
This fragrance is suitable to wear in summer. Young women also love this vibrant perfume.
---
The Scent of Peace
A Gentle Scent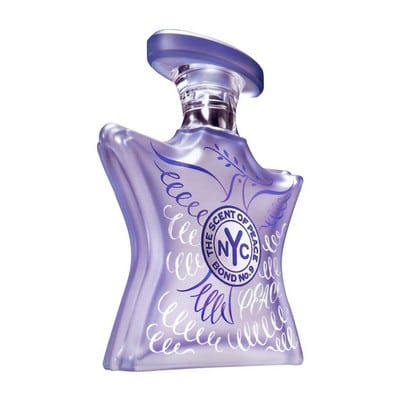 The Scent of Peace was another project of Michel Almairac under Bond No. 9. This perfume was launched in 2009.
Bond No. 9 has thought of a small gesture to commemorate the 9/11 attack in New York. The peace advocacy of UNICEF heavily influences this perfume. It smells like a burst of citrus energy after a few sprays. As it subsides, the cool and warm tone appears and balances its refreshing tone. Once settled, the fragrance will leave you with a gentle and quiet scent.
The tranquillity of this perfume is perfect to be worn during summer and spring.
---
New York Nights
Best Perfume in the Morning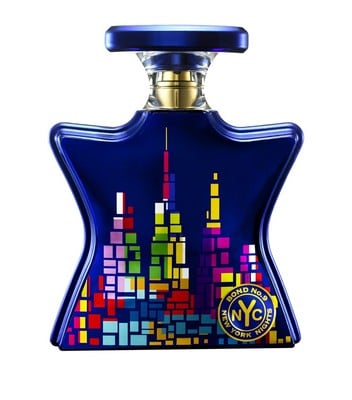 In 2017, New York Nights by Bond No. 9 was launched. It was labeled as the brand's amber and vanilla-scented perfume.
Strong patchouli, carnation, and sea scents are present and dominating as you first spray it. The sweetness is balanced out, thanks to its aquatic note. You may notice a subtle hint of coffee as it settles into your skin. Its bitterness and pungent smell complement the sweet fragrance. It has a moderate projection but has a good record of longevity.
Contrary to its name, New York Nights is suited for busy mornings. The sweet scent at the start and the coffee fragrance can set the mood of your day.
---
Bond No. 9 Perfume
Most Sought-After Casual Perfume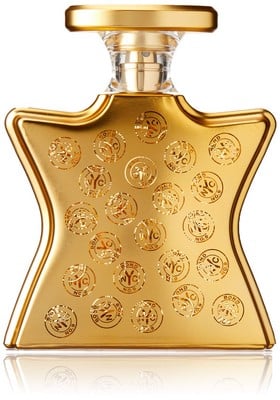 In 2009, Bond No. 9 announced its creation, Bond No. 9 Perfume. It was created inspired by the Gulf State and Empire State Building.
It is a one-of-a-kind perfume, for it depicts mystery. The scent gives a seductive and erotic blend of spices and various fragrances. It's like the East meets West type of perfume. The blend of spices from both regions creates a bright, clean, floral fragrance. While the perfume subsides, you will notice a light touch of musk.
Bond No. 9 Perfume is created as a casual scent. Great to wear every day as a signature scent across all ages.
---
Manhattan
Most Dynamic Scent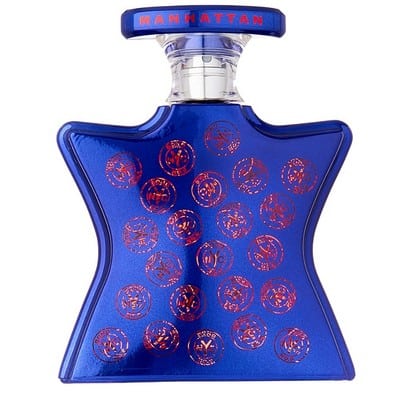 Bond No. 9 launched a perfume inspired by the city of Manhattan. This perfume was released in 2012.
The scent of Manhattan represents colors in the night, the Hudson River, and the crowd's dynamic commotion. It is a vivid and loud perfume that gives a sensual effect. It is mainly composed of oriental gourmands that flirt with you as you initially spray it. As it dries down, the Moroccan jasmine flower evokes its sweet scent.
Manhattan is versatile. You can wear it at work, on a romantic date, or at a fun party. It also has decent longevity and sillage.