Bond No. 9, the first major, full-fledged fragrance collection, was introduced in 2003 as a tribute to the city that never sleeps and the passion of its French founder and perfumery expert, Laurice Rahme.
This line of unisex, gender-neutral, and women's Eau de parfums seeks to do two things: bring back the art of perfumery and give each New York City neighborhood its signature aroma. Laurice Rahme, formerly of Annick Goutal and Creed, founded Bond No. 9 in New York in 2003.
Bond No. 9 is now one of the best-selling luxury brands in the world and the most recognizable scent and color house in New York. In 2019, Bond No. 9 released over 70 perfumes inspired by various areas of New York City, its beaches, and other landmarks. The company has also collaborated with luxury retailers like Saks Fifth Avenue and Harrods to create their own unique scents.
---
Chinatown
Most Popular Fragrance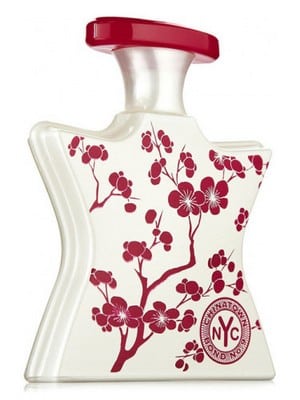 This perfume was released in 2005 and was created by Aurelien Guichard. The vases and porcelain of the Ming period inspired the beautiful design of the Bond No. 9 bottle.
Tuberose and gardenia provide an invigorating first impression, while the top notes of bergamot citrus and peach blossom keep it from being too flowery. The cardamom in Chinatown is what really distinguishes it from other fragrances and gives it depth, elevating its overall allure.
The perfume is perfect to wear throughout the year but best to avoid during the summer and scorching days, wherein the heat overpowers the scent.
---
The Scent of Peace
The Citrusy Floral Choice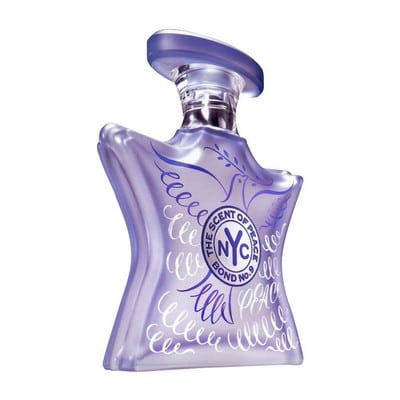 This aromatic composition of Bond No. 9 was distinguished with a dove in flight as a symbol of peace. Michel Almairac concocted this fragrance in 2006, in which a percentage of the revenues were donated to UNICEF.
This citrusy perfume is light, refreshing, and uplifting and will leave you wanting more. There's a burst of juiciness right off the bat, thanks to the first combination of grapefruit and black currant. The combination of the lily's and cedar's notes, together with the other flowers, makes for a fresh, foresty fragrance.
The Scent of Peace has a light to moderate sillage. This lovely composition is perfect for the warmer months of spring and summer.
---
Broadway Nite
The Perfect Winter Scent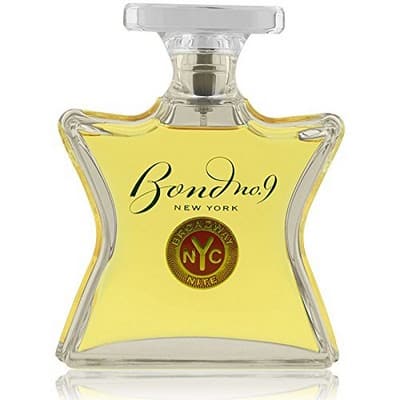 The Broadway Nite fragrance first appeared on store shelves in 2003. Broadway is a wide thoroughfare in New York City known for its many theaters. This fragrance was inspired by Broadway since it is a location that is constantly changing and bustling with activity.
An initial burst of heliotrope and rose gives way to a flowery aroma. It is accompanied by a musk and vanilla undertone. Finally, the combination of vanilla, musk, and iris provides a lovely, powdery scent.
The seductive and feminine notes are perfect for cold nights, where the gentle and warm scent is combined with the air.
---
Madison Square Park
For an Intimate Casual Day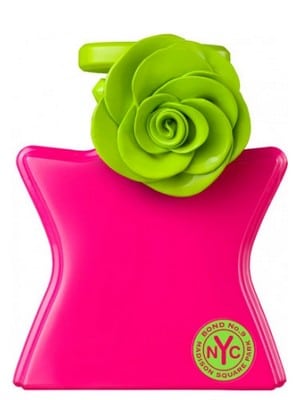 The Gilded Age's pinnacle of style was found at Madison Square Park. Launched in 2011, Madison Square Park Eau De Parfum represents the past and future of fragrances.
The fragrance begins on a rousing green tone of ground grass and leaves. Jasmine and hyacinth provide a brilliant, crystalline aspect to the clear rose underneath the green mélange. Red berries enliven the rose harmony with their delicate richness. The composition is primarily sweet, but the addition of the sharp green notes well enlivens it.
The greenery and faint scent of flowers conjure up images of a pleasant day at the park.
---
Nuits De Noho
Elegant & Soothing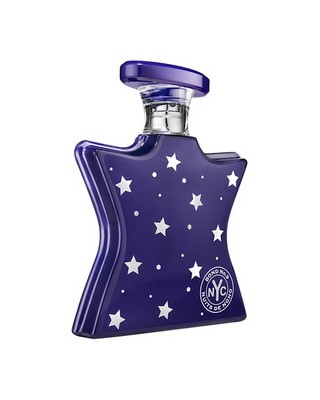 Bond No. 9's Nuits De Noho Eau de Parfum, released in 2003, is a bold, sensual fragrance for women. Robertet gave it his best snout and succeeded.
The smell begins with top notes of pineapple leaf, mandarin orange, and bergamot. Middle tones of jasmine and Brazilian rosewood transform these fruity top notes into a floral heart. The fragrance has a beautiful musk-vanilla base, a touch of sweetness, a soft jasmine heart, and natural patchouli top notes. Even after drying, the patchouli-musky aroma is lovely.
A tranquil and soothing perfume, this is the one to wear to evening events.
---
Greenwich Village
Best Tropical & Floral Scent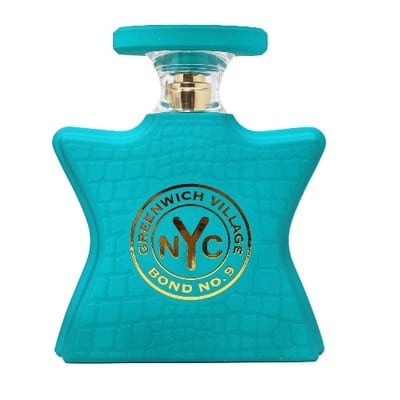 Bond No. 9's Greenwich Village is a beautiful aromatic representation of one of New York City's most beloved areas. It's a new amber floral scent that came out in 2019.
Litchi, Mandarin orange, and cassis make up the initial burst of scent. Fruity top notes develop into a floral heart of water lily, jasmine, and peony, making for a very original fragrance. An aquatic-tropical fragrance is sustained by the perfume's soothing base notes of ambroxan, vanilla, praline, oak moss, and musk.
Greenwich Village is a distinctive fragrance that may be worn throughout the year and for any occasion.
---
Astor Place
For a Musky Spring and Summer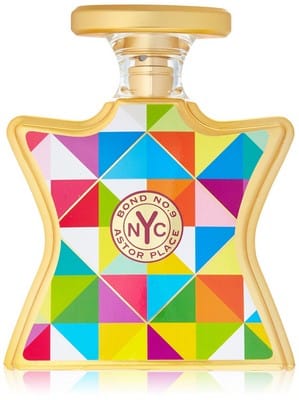 Bond No. 9's Astor Place is a flowery, woody, and musky fragrance. The fragrance, made by Laurent Le Guernec, and inspired by the Manhattan monument, The Cube, was released in 2009.
The aroma combines the juicy flavor of Mandarin with the sugary scent of Jasmine blossoms. The floral intensity increases as it enters the heart note. Astor Place appears to radiate the glow of the setting sun as the musk and powdery iris in the smell fade.
Astor Place is ideal for spring and summer, thanks to its floral aroma, making you feel confident wherever you go.
---
Gold Coast
Rosey Freshness of New York's Finest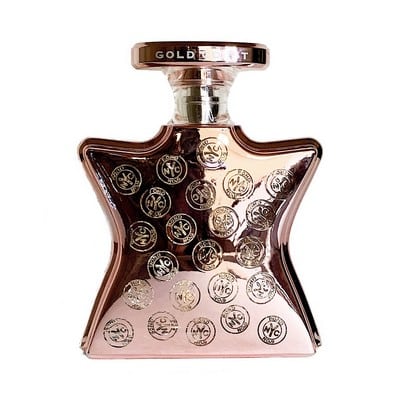 Bond No. 9 launched Gold Coast in 2019 to honor New York's old and new Gold Coast. Michel Almairac is the nose behind this fragrance.
Freshness permeates the fruity floral smell. The crisp, fruity top notes, which include litchi, apricot, and a red, ripe apple, are present. French rose, and watermelon are the middle note notes, which are typically more floral than fruity. Base notes of musk, cedar and the enticing aroma of vanilla dominate the fragrance.
Infusing your summers with the crispness and distinctive aroma of the Gold Coast will undoubtedly make them more fruitful and joyful.