Renzo Zengiaro and Michele Taddeo established Bottega Veneta in 1966. It entered the fashion industry as an understated establishment, offering artisanal leather goods with distinctive weaving designs. It slowly built its name and became famous because of its commitment to combining traditional ways and innovations to create luxurious products.
To further expand their collection, Tomas Maier, the creative director of Bottega Veneta, released the first perfume in 2011. It offered a distinct scent of elegant summer vibes. The first Bottega Veneta perfume was a huge success. From there, the Italian luxury fashion house continued to release fragrances for men and women.
Bottega Veneta's perfumes are known for their leathery floral chypre scents that awaken the suppleness of the brand's leather items. But, aside from this, it also tickles the sensuality due to the fresh meadows, mown hay, and earthy, flowery, and Venetian countryside scents.
---
Bottega Veneta
The First Bottega Veneta Perfume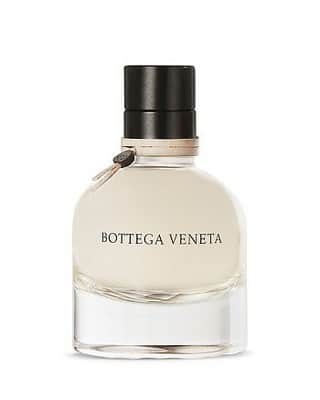 Bottega Veneta was the first ever perfume created by Bottega Veneta. It was the masterpiece of the renowned perfumer Michel Almairac. Bottega Veneta perfume for women was launched in collaboration with Coty Prestige in 2011.
Bottega Veneta smells like luxurious leather. The leather is distinct and almost earthy, reminding you of the brand's signature smell. After a while, the scent dries down to a more citrusy and almost floral scent.
Because of its luxurious leathery and earthy scent, the Bottega Veneta is best worn during fancy dinners, social gatherings, and any time you want to stamp a sexy and classy impression to other people.
---
Illusione Tonka Solaire by Bottega Veneta
Refreshing Floral Fruity Scent
Bottega Veneta created Illusione Tonka Solaire in 2021. It is a refreshing burst of floral and fruity scents that differs from the brand's leathery smell.
Illusione Tonka Solaire gives off a charming, sweet girl vibe. It opens with a bursting flavor of orange blossom, lemon, and black currant. Then, as it dries down, you'll get hints of olive and cedar. It smells sweet but not sticky and overpowering.
This perfume is light, airy, and classy and is best worn during summer and date nights. Its delicateness and luxury give a feminine vibe and element to those wearing it.
---
Knot Bottega Veneta
Best Floral Fragrance for Women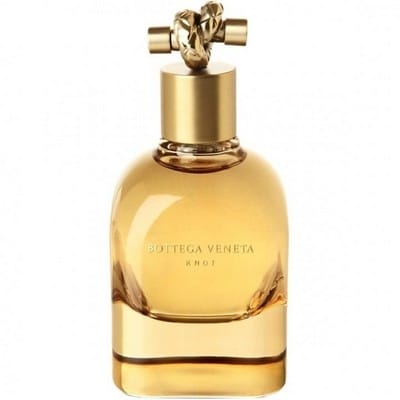 The Knot by Bottega Veneta was launched in 2014. This perfume is known for its floral fragrance that encapsulates the fresh air of the Italian coast.
Imagine a nice spring day; your garden is filled with blooming flowers, clean laundry is hanging outside, and you sit on your porch drinking tea and enjoying the smell of the wind. That is what Knot smells like. It is refreshing, calming, and sweet. It has the perfect balance of floral fragrance and earthy notes.
This is a perfect scent for family gatherings, innocent first dates, or whenever you feel like showing your feminine side.
---
Bottega Veneta Eau de Velours
For Strong and Fierce Ladies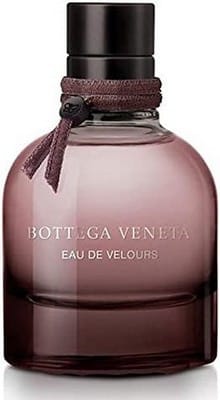 Michel Almairac and Mylene Alran created Bottega Veneta Eau de Velours. This perfume was launched in 2017 and rocked the fashion industry due to its unique, strong scent.
This perfume is so distinctive because of the perfectly blended woody, leather, and floral notes. Its spices and smokey scent make it smell luxurious and divine. You'll be surprised by the rich smell of pepper and bergamot as it dries down. The perfume is still feminine but not delicate; rather, it's hot and fierce.
This perfume is perfect for those who want a stronger fragrance that lingers on the body. This is best worn during an important meeting or business trip.
---
Eau Sensuelle Bottega Veneta
A Sophisticated Scent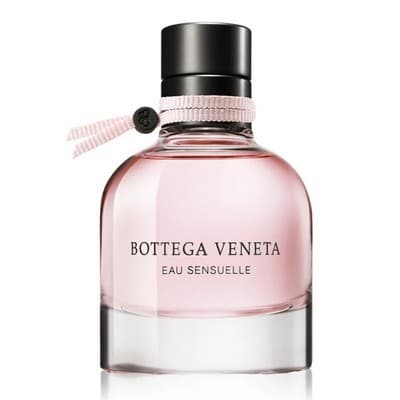 Eau Sensuelle Bottega Veneta is a perfume created under the nose of Michel Almairac and Mylene Alran and was first launched in 2016. This perfume screams sophistication and elegance to the wearer.
Eau Sensuelle Bottega Veneta is worthy of becoming a signature scent. Its floral and exquisite leather fragrance mimics the classiness of the original Bottega Veneta, but it stands out on its own, thanks to its slight sweetness. The peach and vanilla scent tones down the strong, luxurious fragrance.
This perfume can be worn all year round. It gives a refreshing and flirty vibe, suited for people who like a light and fresh aroma.
---
Illusione for Her by Bottega Veneta
Top Summer Pick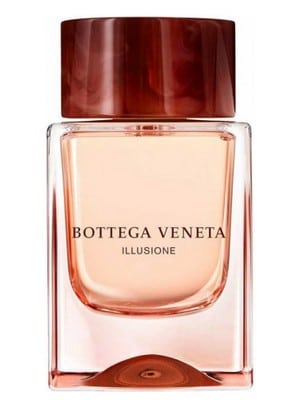 Launched in 2019, Illusione for Her by Bottega Veneta was created by Annick Menardo and Amandine Clerc-Marie. This perfume was labeled as their herbal, woody, and feminine fragrance.
Illusione for Her by Bottega Veneta gives a chic fashion vibe. Its floral and musky scent can allure people who smell it. Moreover, it gives off a light and refreshing vibe that can brighten and uplift the mood of anyone.
Since it has a light and airy fragrance, it can be worn daily and on every occasion but works best during summer and spring. It is also suited for all ages.
---
Parco Palladiano VII: Lilla Bottega Veneta
Floral & Aquatic Scent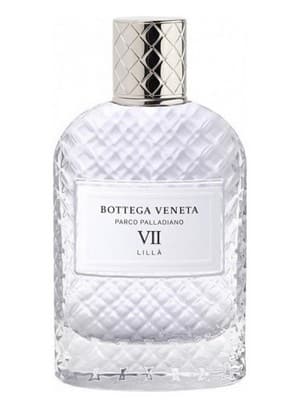 Parco Palladiano VII: Lilla Bottega Veneta is a perfume made by Michel Almairac in 2017. This perfume is one of a kind, for it can be enjoyed both by men and women.
This is a unisex perfume with a light feminine finish. It has a combination of floral and aquatic fragrances, so it is not overpowering and headache-inducing for men who wear it. A few sprays of it will bring the wearer back to their sweetest springtime memory.
The dewy and lilac scents make it wonderful in the morning. Men and women not into strong and high scents are perfect to use this.
---
Bottega Veneta Essence Aromatique
The Traditional Eaux de Cologne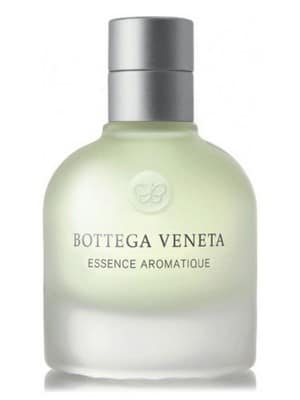 Bottega Veneta Essence Aromatique is another addition to the exquisite perfume line of Bottega Veneta that was launched in 2014. Its creators are proud of this perfume because it is made of high-quality essences.
Bottega Veneta Essence Aromatique smells so fresh. You'll be carried away by the warm smell of bergamot and coriander, but as the perfume touches the skin, the fragrance develops into a powdery, clean, and aromatic sensation.
Because of its clean and long-lasting scent, this perfume makes it perfect for those on the go. A few sprays of it will be enough to dazzle your day.
---
Bottega Veneta Eau Legere
The Elegant Chypre Fragrance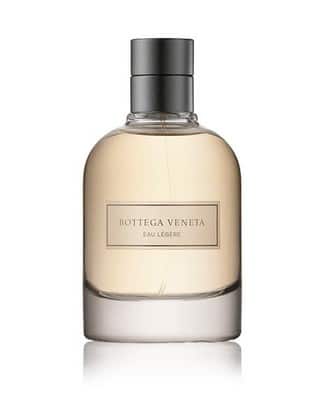 Bottega Veneta Eau Legere was the second line of perfume launched by Bottega Veneta in 2013, two years after their debut in the perfume industry. Just like the first perfume, this was created under the nose of Michel Almairic.
Bottega Veneta Eau Legere is a chypre floral scent. This smell will remind you of the classic Bottega Veneta signature scent combined with the refreshing effect of water. Once settled onto the skin, the scent will tone down into a floral fragrance.
Because of its youthful and refreshing scent, this perfume is perfect for teens and ladies who want to lighten the mood. This is also recommended to be worn on date nights.
---
Bottega Veneta L'Absolu
The More Intense Chypre Scent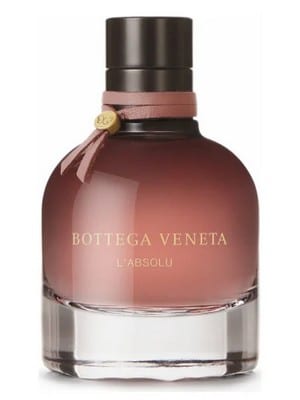 Bottega Veneta L'Absolu was created by master perfumer Michel Almairac and launched in 2018. This perfume has a more intense fragrance than the classic Bottega Veneta perfume.
Bottega Veneta Essence Aromatique smells like the classic Bottega Veneta but has more depth. The new style of this perfume was based on the classic leathery signature scent of Bottega Veneta. The difference is that Bottega Veneta L'Absolu has a little tarty scent compared to the first perfume.
This is perfect to wear on meetings and business trips. Although this perfume was created for women, men can also wear it due to its powerful scent.