Much like many other renowned brands known for fragrances, Bottega Veneta got its start crafting artisanal leather goods in 1966. Founded in Vicenza, Italy by Renzo Zengiaro and Michele Taddei, Bottega Veneta became well-known for their intricate and distinct leather weaving design.
The brand is most well-known for its luxury fashion products, as Bottega Veneta did not delve into fragrances until 2011. The interesting thing about Bottega Veneta is it didn't need to have its brand visible for people to know it was a Bottega Veneta product. The leather weaving design, the Intrecciato, was distinctive enough for Bottega Veneta to be more subtle with its brand placement.
Bottega Veneta took its accumulated knowledge developing artisanal leather products into its fragrance lineup, resulting in a successful line of top-quality fragrances. Here are 12 of the best Bottega Veneta colognes geared towards men.
---
Illusione for Him
Simple Yet Sensual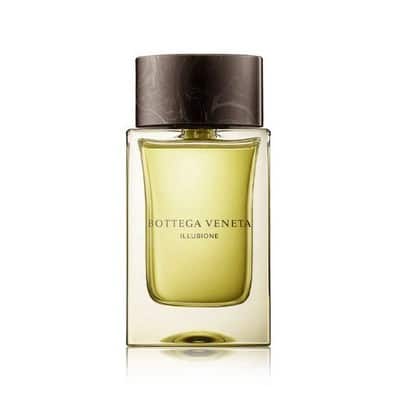 Bottega Veneta Colognes are well-known for finding the simplest ways to express their fragrances. In Illusione for Him, the expression is that of a man who is both confident and mysterious. He walks past, and the scent makes you wonder what he's all about. It's the suspended moment between dream and reality.
Illusione for Him has simple notes, including bitter orange, lemon, white cedar extract, fir resin, vetiver, and tonka bean. It's a simple and sensual scent that's perfect for the night out.
Illusione for Him might be simple, but it's an excellent example of Bottega Veneta fragrances.
---
Illusione Bois Nu
The Elegant Flanker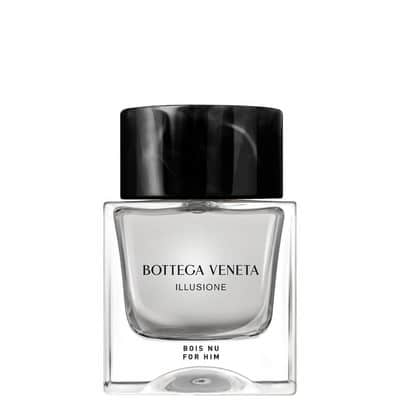 As a follow up to the popular Illusione for Him, Illusione Bois Nu seeks to capture lightning in a bottle twice. Whereas the original fragrance intended to express the moment between dreams and reality, Illusione Bois Nu serves to elevate the moment, just as the illusion breaks. It's the moment right as you prepare to tackle the day.
Illusione Bois Nu includes simple notes such as lemon, bitter orange, bergamot, vanilla, patchouli, and monoi oil. It's similarly simple to Illusione for Him, while pushing for an overall citrusy scent.
Illusione Bois Nu is an elegant scent for summer parties.
---
Bottega Veneta Pour Homme
The Mountain Mist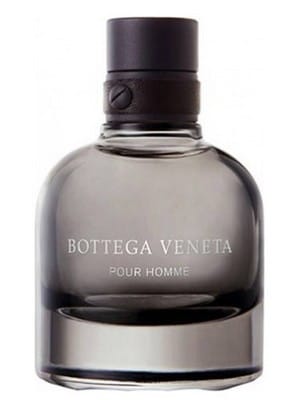 There are many colognes out there that try to encompass the many passions of a man. However, what about those introspective moments when you're relaxing in a mountain cabin and catch the scent of the mountain mist? This fragrance seeks to encapsulate such a feeling into a fragrance.
It is a combination of notes to help remind you of the crisp mountain air. It has Siberian pine, juniper, Calabrian bergamot, Canadian fir, and clary sage as primary notes. It also has pimento, leather, and patchouli for substance.
It is an uplifting, refreshing scent overall.
---
Bottega Veneta Pour Homme Extreme
Intense & Masculine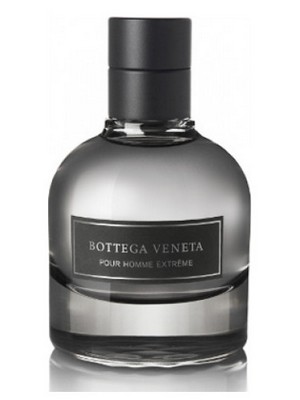 Whereas Bottega Veneta Pour Homme is a relaxing trip to a mountain cabin, Bottega Veneta Pour Homme Extreme is for the thrill seeker at heart. While the fragrance pushes for rugged sensuality, there's also a sublime sense of intellect based on the composition of notes.
This fragrance has fir, nutmeg, pimento, juniper berries, pine tree, and bergamot as the main composition. Its base includes leather, patchouli, and labdanum.
It's similar to Bottega Veneta Pour Homme, but it ramps up the intensity. It's a great choice for those who loved the original.
---
Bottega Veneta Pour Homme Essence Aromatique
Essence of Bottega Veneta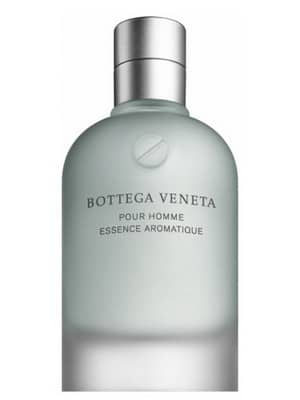 One of the fantastic things about the Bottega Veneta house is how they manage to create masculine fragrances based on the scent of their luxury products. In the case of Bottega Veneta Pour Homme Essence Aromatique, it pushes for the signature scent more than any other.
This fragrance has top notes of citruses and bergamot, which serves to elevate the middle notes of Siberian pine and Indonesian patchouli leaf. Lastly, it has Cedar to complete the scent.
The perfect fragrance for those who love the aromatic scent of leather and luxury.
---
Parco Palladiano V: Lauro
Fresh & Uplifting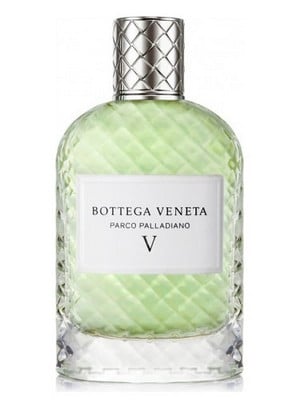 Bottega Veneta's Parco Palladiano series features some of the best fragrances the brand has to offer. In this particular fragrance, Parco Palladiano V: Lauro serves to remind the nose of fresh and uplifting fragrances that can both relax and motivate.
Mint and labdanum serve as the top notes of this fragrance. It also has sage, rosemary, laurels and pepper to spice things up with middle notes. With a mix of Vetiver as a base, the fragrance is simultaneously fresh and uplifting.
It is a masculine fragrance for those who love floral, aromatic scents.
---
Parco Palladiano VII: Lillà
Promenade in Spring Time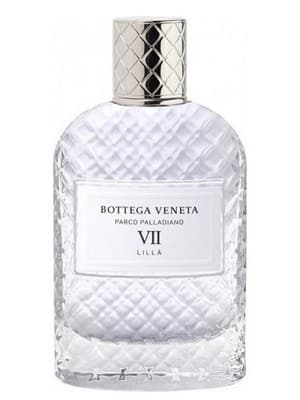 Each fragrance in the Parco Palladiano line has a personality of its own, with each scent serving to remind its wearers of wistful and nostalgic memories. With Parco Palladiano VII: Lillà, it's all about the promenade in spring time, and the crisp and salty sea air.
The beauty of this fragrance lies in the simplicity of its composition. It has lilac as its only floral note, sea water and salt, and musk as the base. Overall, it is simple because it seeks to tell a straightforward tale.
It is a perfect scent for the proverbial promenade in spring time.
---
Bottega Veneta Pour Homme Parfum
A Celebration of Men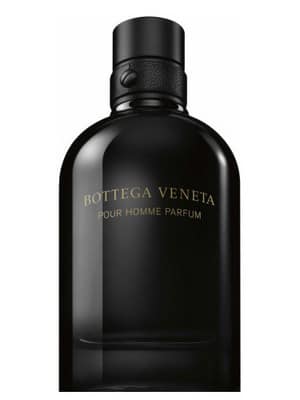 When it comes to colognes for men, Bottega Veneta has had relative success thanks to their Pour Homme lineup. Never one to rest on their laurels, the people at Bottega Veneta sought to improve on the formula, eventually coming up with Bottega Veneta Pour Homme Parfum in 2017.
This fragrance takes you to the same mountain cabin, but this time it's a different story. There's fir resin, cardamom, cedar, and pimento acting as the primary notes. There's also leather, tonka bean and labdanum as the base.
Anyone who's a big fan of the Pour Homme series would do well to pick up Pour Homme Parfum by Bottega Veneta.
---
Parco Palladiano II: Cipresso
Refreshing Green Notes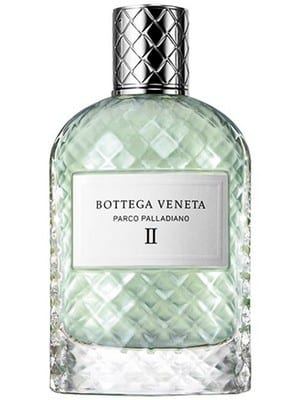 Parco Palladiano continues to impress with the second in the lineup, Parco Palladiano II: Cipresso. Each scent in the series has a tale to tell, and Cipresso is all about the beauty of woody, aromatic green notes.
Compared to previous scents in the Parco Palladiano series featured, Cipresso has a little more going on. It has pink pepper, amber wood, cypress leaf, ginger, coriander, Guaiac wood, patchouli, and various green notes.
It's still a relatively simple fragrance, but it does well. It's a great scent to use for any outdoor activity.
---
Parco Palladiano XIV: Melagrana
Simple & Fruity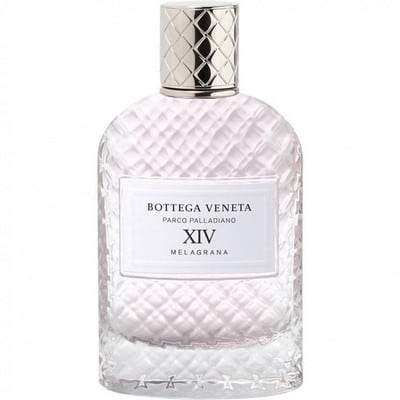 Parco Palladiano XIV: Melagrana brings something new to the table as one of Bottega Veneta's simplest yet most effective fragrances. The story behind Parco Palladiano XIV: Melagrana is a walk in the flowering Palladian gardens during spring time. The scent is supposed to come from the exact moment the sun kisses the garden plots.
The most interesting thing about this fragrance is how it has only three notes to elevate the scent. It has pomegranate, black currant, and cedar. Three powerful notes to deliver an iconic scent.
If you're interested in simple and fruity notes, you can't go wrong with Parco Palladiano XIV: Melagrana.
---
Parco Palladiano VIII: Neroli
The Orange Orchard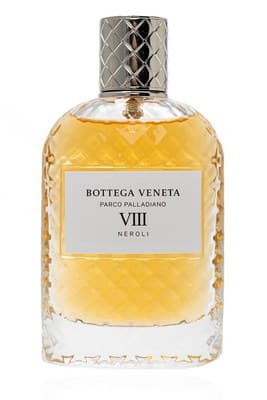 Next in the Parco Palladiano line up is the eighth iteration. Parco Palladiano VIII: Neroli is meant to signify an orange orchard in the afternoon. It seeks to combine green, woody notes with delicate floral scents. It serves as one of the most relaxing of the scents in the Parco Palladiano lineup.
Parco Palladiano VIII: Neroli is a simple combination of petitgrain, neroli, orange blossom, and woody notes to act as the base. The result is a fragrance that hints of an orange orchard bathed in the glow of a sunset.
It is excellent for those going on a relaxing afternoon walk.
---
Parco Palladiano X: Olivo
Relaxing Composition of Green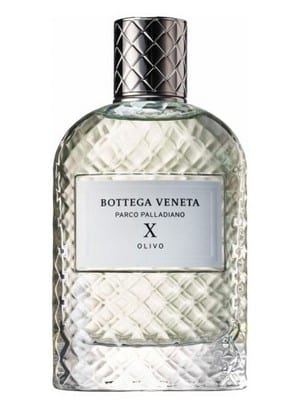 Parco Palladiano X: Olivo is the tenth in the Bottega Veneta Parco Palladiano lineup. Like the other fragrances, Olivo seeks to tell a story; in this case, it's about the simple yet venerable olive. The olive isn't something to underestimate, and this fragrance seeks to elevate its scent to perfection.
Parco Palladiano X: Olivo naturally has the olive as the middle, primary note. It has other notes to elevate it including vetiver, violet leaf, galbanum, cedar, tonka bean, and more.
It's the ideal fragrance for those who want to realize the full potential of the olive scent.