Byredo is a brand that specializes in botanical colognes. They use natural ingredients to create their signature scents and only use essential oils and absolutes naturally extracted from plants.
Byredo was founded in France by Ben Gorham, who grew up surrounded by nature and knew from an early age that he wanted to create fragrances with a focus on sustainability. He was inspired by his dream of creating luxurious and sustainable fragrances.
Through the test of time, the brand has gotten stronger and is now one of the most popular luxury fragrance brands in the world. Their fragrances are unique, innovative, and eccentric, but they also have a classic side that makes them wearable for any occasion.
---
Black Saffron
Black Beauty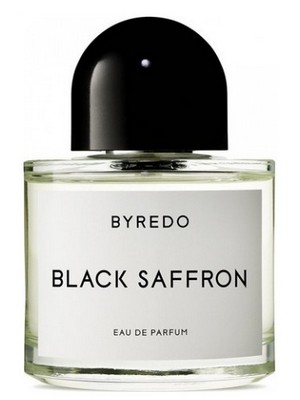 Black Saffron is a fragrance that has been around since 2012 and is best suited for men who like their scents to be bold. This cologne combines saffron and juniper berries with leather, black violet, woody notes, ambergris, musk, and vanilla.
It has an earthy tone and would be great for someone who wants something masculine but not too overpowering or sweet-smelling. The combination of its bases is just right for added complexity.
If you're looking for a new perfume that will make heads turn when you walk into a room, this is what you're looking for.
---
Mojave Ghost
Warm & Sinister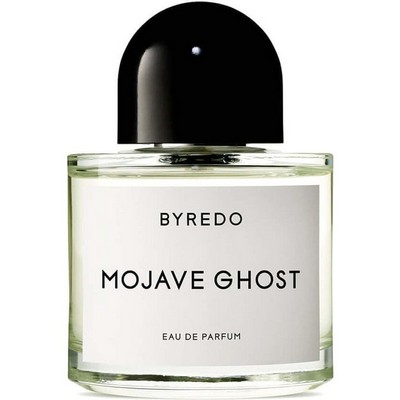 Mojave Ghost is a sweet, fruity scent that's perfect for those who want something different than the typical cologne.
It contains notes of sapodilla and ambrette seed, magnolia flower, violet leaf, white musk, and sandalwood. The fragrance has an aromatic smell that makes it ideal for wearing during warmer months.
In addition to being worn by men who enjoy wearing unique-smelling cologne, this can also be worn by anyone. Also, this makes it perfect for those who wish to experiment with new scents or want something different from what they normally wear when going out at night.
---
Bibliothèque
The Smell of Books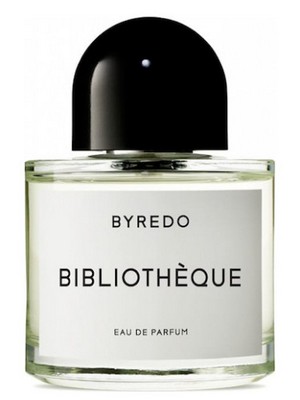 The Bibliothèque scent is a floral-woody fragrance developed in 2017 and released the following year.
It has top notes of plum, peach, and violet; middle notes of peony, lily-of-the-valley, jasmine, and rose; base notes of sandalwood, vanilla, and musk.
This cologne would be ideal for anyone who likes to wear classic scents with a modern twist. The blend of sweet fruits with earthy flowers creates an inviting aroma that draws people closer to you while calming your nerves during stressful situations. If you are looking for a relaxing scent that evokes confidence, this bottle is for you.
---
Gypsy Water
A Trippy Adventure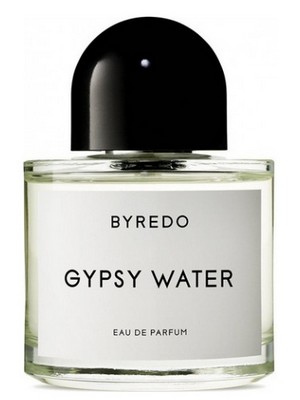 A fresh take on an old-school cologne, Gypsy Water is a woody scent with a twist. The top notes of juniper berries and lemon are balanced out by bergamot and pine needles, but it's not just any pine needle. We're talking about incense here, giving this fragrance its slightly exotic feel.
If you're looking for something new but want to wear something familiar and classic, this one's for you.
You'll find a mix of cedarwood and sandalwood in the middle notes, which give it a slightly masculine tone. The base note is patchouli and vanilla, which gives it an earthy smell that's not too overpowering.
---
Oud Immortel
Unending Grace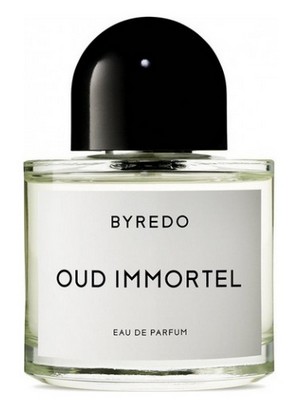 Oud Immortel is one of the most versatile and masculine scents in Byredo's collection, and it remains a favorite for its combination of limoncello and incense notes. The classic Oud inspires it but has a little more going on than your average oud fragrance.
It's also one of the most popular scents at Byredo, so if you're looking for something that will get noticed, this is the one to try.
It's ideal for those who like earthy fragrances with a sweet edge; it's also great for cooler weather, thanks to its warm base notes.
---
Pulp
Fruity Goodness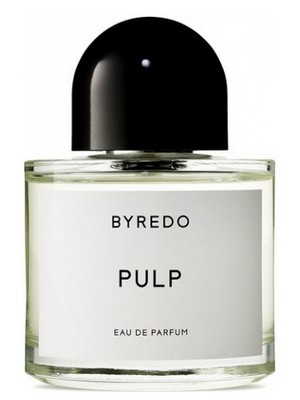 Pulp is from 2008 and has notes of black currant and bergamot, fig, and a red apple. It's a great choice for men looking for something different than the typical colognes on the market today that smell like fruit or floral scents.
The fragrance is also very masculine, with strong woody undertones that make it suitable for everyday wear. If you're looking to try something new and different, Pulp is a great option because it doesn't smell like anything else out there right now.
This bottle makes it perfect if your style tends toward more classic pieces like suits, but you still want something fresh that sets you apart from other guys.
---
Rose Of No Man's Land
Delicately Passionate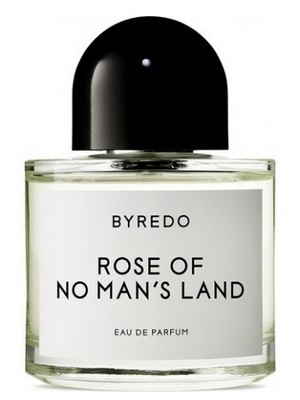 Rose Of No Man's Land was created in 2015, featuring notes of rose, raspberry bloom, and pink pepper. Inspired by the heroism of women during World War I, this fragrance is a delicate floral that won't overpower your senses.
The essence of this fragrance is the rose itself, but there are hints of raspberry and pink pepper. It's a sweet, feminine scent worn by both men and women.
Rose Of No Man's Land is the right choice if you're looking for something that's not too sweet and fruity but has a soft and delicate edge.
---
Bal d'Afrique
For the Citrus Lover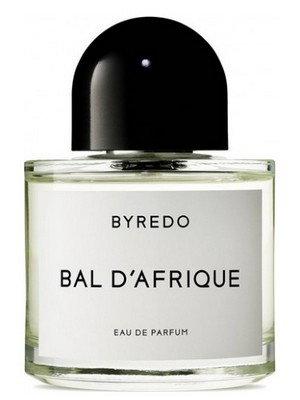 Bal d'Afrique is a fragrance from 2009, and was created by Jérôme Epinette. Evoking the scent of fresh citrus harvest from Africa, it's also got citrus notes that add a little bit of brightness to the mix, making it more than just a warm and cozy fragrance.
It features Amalfi lemon, tagetes, and violet notes along with cyclamen. That said, this fragrance is a warm and inviting scent that's perfect for those who like to smell good without being too strong.
If you are the kind of person who likes to wear a fragrance that smells good, but doesn't want it to be overpowering and make you smell like someone sprayed perfume all over themselves, then Bal d'Afrique is right up your alley.
---
Mixed Emotions
A Beautiful Hysteria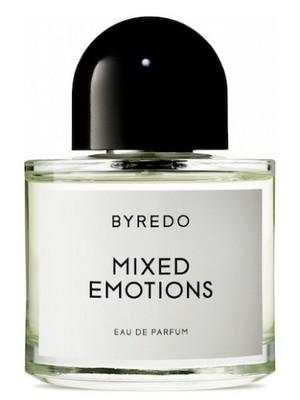 The scent is described as "polarizing," and it's not hard to see why. Various emotions, including love and hate, inspire mixed Emotions.
The notes include black currant, mate, tea, violet leaf, patchouli, and oak moss. It may take some getting used to if you're not into the whole green-and-spicy thing, but mixed emotions could be just what you need in your life.
Anyone who loves Byredo's signature floral-woodsy blend of scents would also do well with this one. The fragrance is a mix of floral and fruity scents, making it perfect for those who want something versatile to wear during the day and at night.
---
1996 Inez & Vinoodh
Classical Excellence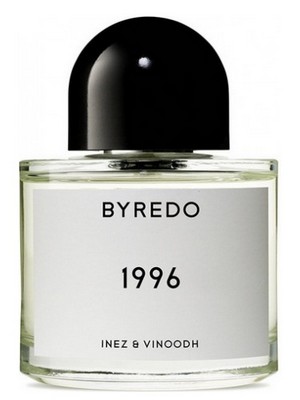 In 1996 Inez & Vinoodh captured the essence of a modern man with a clean, masculine, and sophisticated scent. With juniper berries at its heart, this fragrance is perfect for someone who appreciates classic scents but still wants something different.
The top notes are iris and violet; the middle notes include rosemary; the base notes include sandalwood, vanilla buttercream, and vetivert oil (a type of grass). It's a great choice if you want something that smells like an old-fashioned barbershop without being too strong or overwhelming.
This fragrance also comes in an eau de toilette version for those who want something lighter than cologne but just as long-lasting.
---
Sundazed
Beautifully Sun-Kissed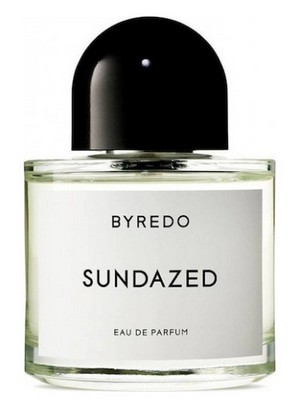 Sundazed is a new fragrance from Byredo, and it's the perfect choice for men who want something light and refreshing. The heart of this cologne is a Mandarin orange and Californian lemon, with neroli and jasmine sambac providing some floral notes.
This scent is ideal for anyone who wants to smell great without being too overpowering or heavy-handed; it's also good if you prefer lighter scents over heavier ones (like many people do).
If you're looking for something that smells like summertime in a bottle, Sundazed is your best bet out there.
---
Rose Noir
For the Confident & Assuring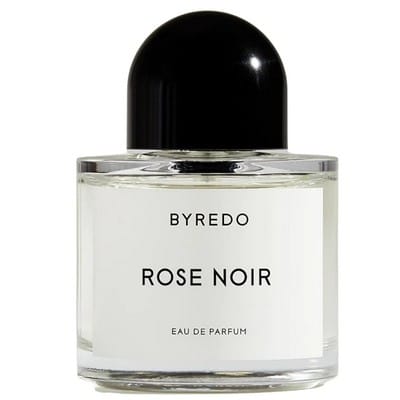 Rose Noir is one of the best-selling Byredo fragrances for a reason. It's a fresh, woody scent with notes of grapefruit and freesia balanced by damask rose, raspberry, and patchouli. This cologne was released in 2008 and has been popular ever since.
Rose Noir is ideal if you're looking for something casual but still sophisticated enough to wear at work or on dates (and everything in between).
The warm, spicy notes make this fragrance perfect for fall and winter months when temperatures drop, but there are also versions available of Rose Noir if your tastes run more toward springtime florals than earthy scents.