Carolina Herrera is an iconic and established brand, developed by none other than Carolina Herrera in 1980. Carolina initially developed her fashion house for her various designs, but it wasn't long until she decided to delve into the world of luxury items such as perfumes and colognes. The very first fragrance the brand produced was the Carolina Herrera for women in 1988.
Since then, the company has established itself as a premier company in the world of fashion and fragrance, with its first fragrance launching in 1988 and its newest fragrance debuting in 2023. Carolina Herrera has undoubtedly been very productive, leading the world of fragrances with their series of perfumes and colognes for both men and women.
As an established brand in the industry, Carolina Herrera has always provided fragrances known to be classy and sensual. The company has a healthy lineup of perfumes for women that's sure to impress no matter the occasion.
---
Good Girl
Sensual & Deep
The Carolina Herrera Good Girl is on the more recent side of the brand's perfume releases, debuting in 2016 and taking the world of fragrance by storm. Good Girl is meant to be a sensual fragrance but has surprising depth.
The base notes are what Good Girl is most known for, including tonka bean, cacao, vanilla, amber, musk, and more. It also has middle notes including tuberose and jasmine, and top notes, including coffee and almond.
For those looking to explore a truly diverse scent, the Carolina Herrera Good Girl sits firmly at the top of the list.
---
Very Good Girl
Simple Yet Powerful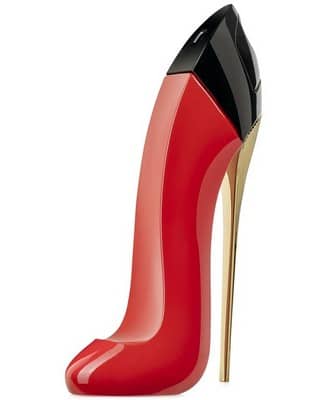 One amazing thing about Carolina Herrera is the overall diversity of their releases. Very Good Girl was a recent release, debuting in 2021. While Good Girl was known for its sheer depth, Very Good Girl turns the tables as a fragrance relying on simplicity.
The simplicity of Very Good Girl is clear through its sensual notes. Litchi, red currant, vanilla, vetiver, and – most importantly – rose.
The powerful scent of rose is elevated by the other notes, making Very Good Girl the polar opposite of Good Girl, while complementing its predecessor fragrance. Overall, Carolina Herrera's Very Good Girl is a vivid, powerful scent.
---
Burning Rose
Passion, Love & Vitality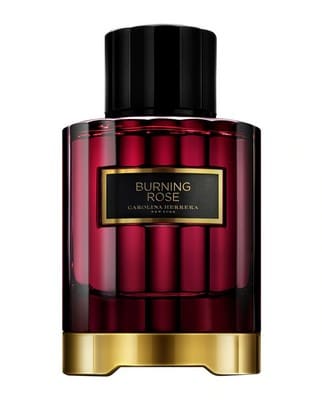 The Carolina Herrera Burning Rose was launched in 2015, with the point of the fragrance capturing passion, love, and vitality in a single scent. Burning Rose is also an expression of passion and the color red.
Burning Rose mixes the sensual Bulgarian rose with tones of cinnamon, patchouli, and ginger. It's meant to be warm and spicy, offering a scent that best expresses love and energy.
Burning Rose is the kind of fragrance one would wear if one wanted to express passion, love, and vitality through their scent. It's a roaring expression of romance that can't be understated.
---
Nightfall Patchouli
A Delectably Masculine Scent for Women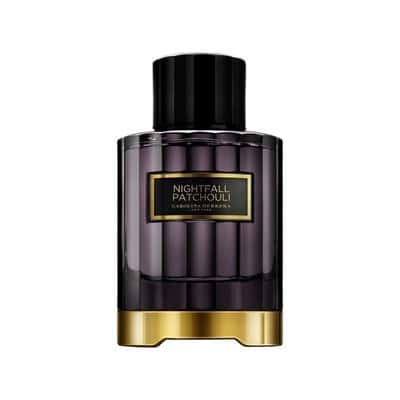 It's rare to find a brand willing to experiment with more masculine fragrances for women, but Carolina Herrera does not disappoint. Nightfall Patchouli was launched in 2015 and was meant to express the mystery of the night.
As nightfall is typically a time when just about anything can happen, the magic and mystery is something that's best expressed with patchouli, cinnamon, and benzoin. It's a woody, spicy fragrance that's remarkably simple yet offers depth to those who look.
Anyone looking to enchant a partner would do well to utilize the Carolina Herrera Nightfall Patchouli.
---
CH Garden Party
Uplifting and Ideal for Spring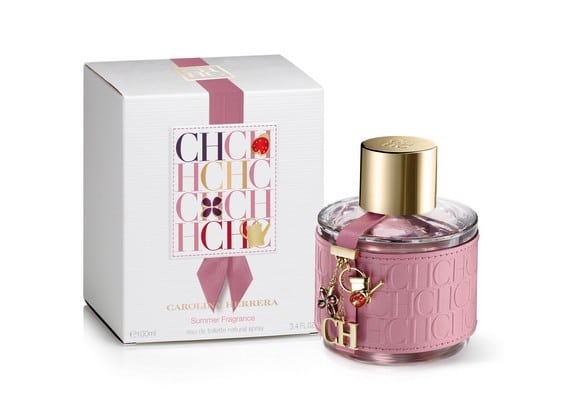 Many luxury fragrances have their origin in color, and CH Garden Party is no exception. It elicits feelings of an uplifting and mesmerizing garden party in pink, and so the fragrance was aptly named CH Garden Party and launched in 2010.
The CH Garden Party's most iconic notes include pineapple, jasmine, rose, sandalwood, and various spices. It's meant to be more playful than most others in the Carolina Herrera lineup.
The CH Garden Party is perfect for a spring event, mesmerizing others with the uplifting and subtle scent of a luxury garden party, hence the name,
---
212 VIP Wins
Scent of Green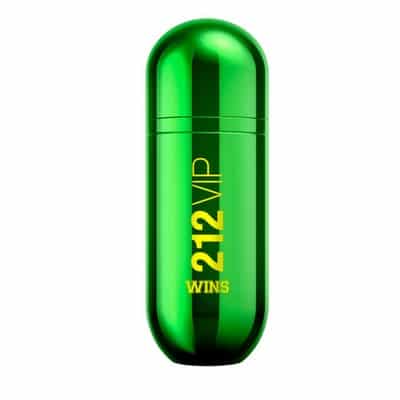 If the CH Garden Party was meant to express the scent of pink, 212 VIP wins, released in 2021, expresses the scent of green through nature. It's a delectably subtle scent, with a tinge of sweetness as it takes you through a forest at night.
The primary note in 212 VIP Wins is the scent of green, including fresh dew and the scent of leaves. It's complemented by pomegranate, rose, and mandarin orange.
It has a surprising amount of depth, and is unusual as a fragrance for women. Such is the reason why it's one of Carolina Herrera's best scents.
---
Crystal Chic
Elegance & Class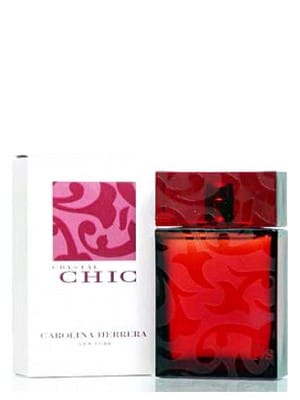 The limited edition fragrance known as the Carolina Herrera Crystal Chic was launched in 2004, and was praised for its elegant yet intense fragrance. Crystal Chic focuses on pushing amber floral notes to the limit.
Crystal Chic contains different notes that act as a treat to the senses. It includes Bulgarian rose, red berries, jasmine, pimento, vanilla, amber, sandalwood, and more. It mixes together to provide a scent that is both elegant and diverse.
The Crystal Chic is a rare fragrance that mixes much yet everything melds well together. It's a premier pick for those looking to make a statement.
---
Call Me Darling
Simple & Sweet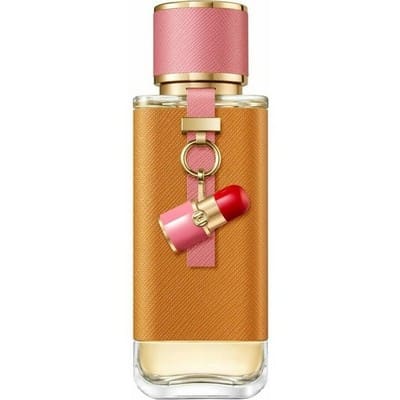 Carolina Herrera is well known for its complicated fragrances, but there are some in the lineup that work well due to their simplicity. Call Me Darling was launched in 2021, and sought to provide a pleasantly sweet and simple experience.
Call Me Darling has relatively few notes, but it uses said notes extremely well. The reason why it's considered one of the top perfumes of the lineup is due to its mix of cherry milk, tonka bean, and orange blossom.
It's delectably sweet, but not so much that it becomes overwhelming. It's a fantastic choice no matter the event.
---
True Oud
Powerful, Spicy & Warm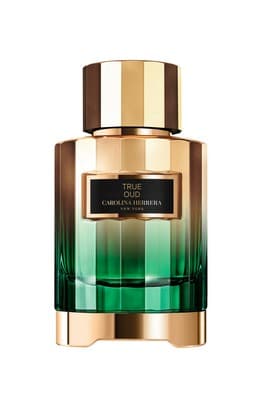 The Carolina Herrera True Oud is a fragrance that can be both for men and women, but there is something genuinely enthralling when used by the latter. It is a mix of floral and woody notes that make True Oud a vividly spicy and warm fragrance.
The True Oud includes high notes such as saffron, olive, osmanthus, and freesia. These notes are complemented by the distinct Thailand oud, myrrh, jasmine, musk, and sandalwood.
True Oud, though masculine and sophisticated, is meant to impress, especially when used by women, which is why it is a fragrance commonly marketed as such.
---
Orange Affair
Sensation of Glowing Summer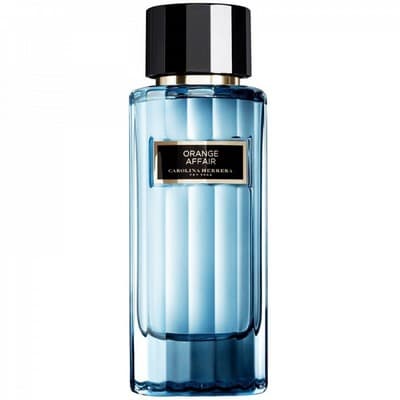 Judging from the blue bottle, the title of the fragrance might come off as odd. However, the Orange Affair, which launched in 2017 is more than just the orange we know. It's a floral, citrus paradise.
The Orange Affair was meant to express the varied scents of the bitter orange trees' most iconic flowers. Aside from notes of mandarin orange you also have scents of orange blossom, rhubarb, citron, and petitgrain. There are also the base notes like tonka bean and musk.
The Orange Affair is a fantastic scent for the summer, though it's a good fit for any occasion.
---
Carolina Herrera
The Retelling of a Classic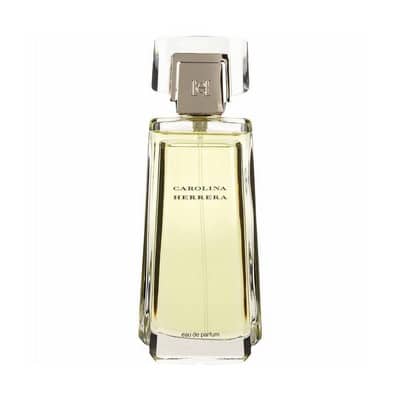 The Carolina Herrera for women was launched in 1988, and to mark the 35th anniversary of the brand, the Carolina Herrera was reinterpreted in this 2016 release. It's meant to be a part of the Confidential collection as an exclusive fragrance.
The composition of Carolina Herrera is meant to express elegance and simplicity in action. As such, it has green notes, citruses, tuberose, jasmine, and woody scents. It's a retelling of a classic fragrance that once took center stage.
If you want a modern retelling of a classic fragrance, look no further than this reinterpretation of Carolina Herrera.
---
Rose Cruise
The Sophisticated Rose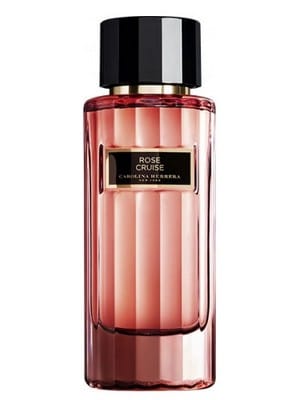 The Rose Cruise is a Carolina Herrera scent launched in 2017, and is part of the Herrera Confidential Eaux de Toilette line. The rose has long been considered one of the most sensual scents, and Rose Cruise seeks to explore every avenue of the rose.
The most striking part of Rose Cruise is undoubtedly the Bulgarian rose, but it also has notes such as black current, peony, and even woody scents.
The Rose Cruise is one of the more interesting scents of Carolina Herrera, and its focus on the rose makes it perfect for those who love the flower's scent.