Coach is a luxury brand that prides itself on creating timeless pieces anyone can wear for any occasion. As a result, Coach has a wide range of high-quality and stylish products, from handbags to shoes. With this being said, it's no surprise that they also have many perfume options available.
When it comes to the best Coach fragrances for women, there's a great deal to choose from. Classic scents have stood the test of time, and newer ones are still developing in popularity. The most popular Coach perfumes for women offer a variety of choices with different price points and scent profiles, making them perfect for any occasion or time of year.
If you are looking for the best coach fragrances for women, you have come to the right place. We put together a list of our favorites that are sure to please.
---
Coach Dreams Sunset
A Blissful Slumber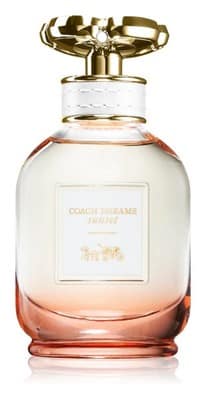 Coach Dreams Sunset was launched in 2021 and is a fruity scent with a hint of floral undertones. It's for women who want something light and sweet that smells good all day. The pear and jasmine notes are what makes this perfume so unique.
The fragrance starts with top notes of blackberry, lemon, and pear, middle notes of hibiscus flower, jasmine sambac absolute, and orange blossom absolute. Its base notes include vanilla bean extract, patchouli oil, sandalwood resinoid, and tonka beans, which give it its earthy tone. This perfume is perfect for spring or summer—it will make you feel like your best self.
---
Coach Dreams
For the Youthful Adventurer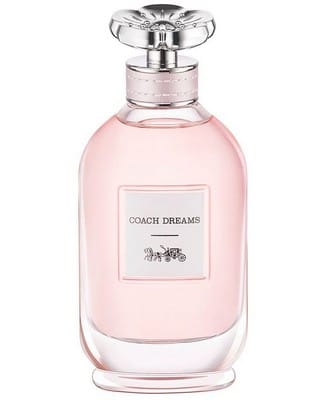 Launched in 2020, this fragrance was inspired by the sweet, juicy citrus and plums abundant in the spring.
This perfume is not only fruity and feminine—it's also light, fresh, and youthful. It has notes of bitter orange, juicy pear, and rose de mai.
Whether you're going on a date or just want to smell good at work, the Coach Dreams perfume is a great choice because it's light enough that it won't clash with your skin or clothes but still gives off an air of sophistication.
---
Coach Floral
A Garden of Floral Dreams
Coach Floral is a new fragrance from the brand, and it's meant to be an "elevated floral." It was launched in 2018, and the nose behind it was Annie Buzantian, who has also worked on fragrances for Estee Lauder and Bvlgari.
Coach Floral is inspired by the floral notes in the brand's other products but is meant to be more sophisticated than those scents. Its notes include pineapple, pink pepper, and mandarin orange.
It is for anyone who loves flowers. If you're looking for something more casual than the other perfumes on this list but still want your scent to have a touch of luxury, this might be right up your alley.
---
Floral Blush
Fruity & Fun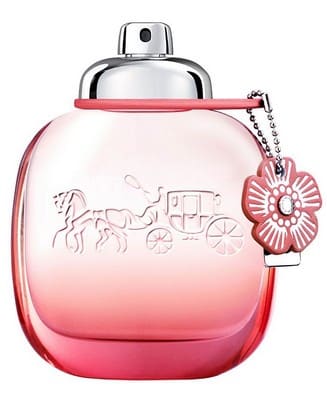 Launched in 2019, this fragrance from Coach is one of the latest additions to its popular Floral line. Its design features a pink-and-white pattern, which is meant to evoke the feeling of fresh flowers.
The scent features goji berry and grapefruit notes and is ideal for women who want a lighter, more feminine perfume. Also, it goes well with casual outfits and is perfect for everyday use.
Floral Blush is perfect for those interested in trying something new or different but still want something that feels familiar and comfortable. If you like fruity scents but don't want them too sweet or overpowering, this perfume is also great.
---
Coach the Fragrance
Pleasant, Feminine Sweetness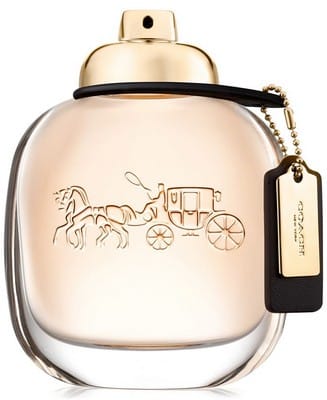 Coach the Fragrance is a fruity and sweet scent that has been described as "pleasantly sniffable all day." It was launched in 2016, and it's perfect for any woman who wants to smell sweet and feminine. The notes include raspberry leaf and pear, which immediately gives the perfume a fruity scent, and it's rounded out with vanilla and musk for complexity.
This perfume is great for young women or women who enjoy being more playful with their scents. If you have a high-maintenance persona but can't resist the sweetness of fruit-flavored sweets, this is a perfect choice.
---
Wild Rose
Drifting Braveness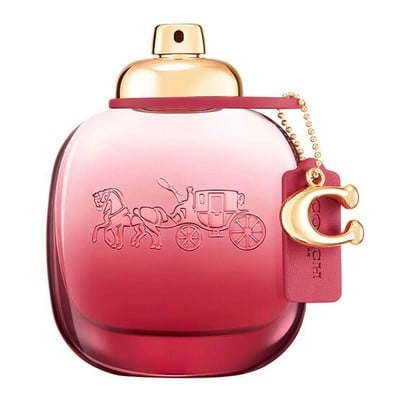 Wild Rose is a scent that will take you back to the good old days when life was simpler. It has an uplifting effect on your mood and can also help you to focus better. The fragrance is inspired by the simplicity of wild roses and their natural beauty.
This scent was launched in 2022 and has become popular among women who believe in themselves and want to smell amazing. It's perfect for summer nights with friends or just sitting outside on a warm evening after work, enjoying the fresh air as you smell it drift through the air around you.
---
Poppy Wildflower
Subtle, Flowery Sweetness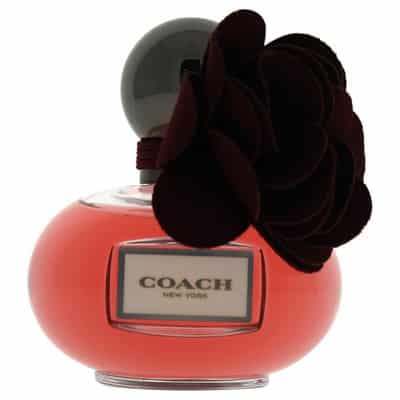 Poppy Wildflower is a perfume from Coach launched in 2014. This spicy fragrance features pink pepper, freesia, and white musk notes. The bottle is an elegant rose gold shade that looks great on any vanity or dresser.
The base notes include cashmere wood, amber, and vanilla. It is perfect for women who want to smell like a beautiful rose garden on a warm summer day.
Poppy Wildflower may be your new go-to if you're looking for a floral scent that isn't overpowering or too sweet, Poppy Wildflower may be your new go-to scent. It's also perfect for work because it smells clean but has enough personality to stand out.
---
Poppy Freesia
For the Daring Darling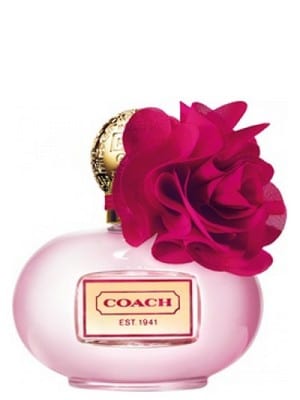 This fragrance is one of the most popular feminine scents from the brand. The development was released in 2013 and created by perfumer Christophe Laudamiel who worked to produce a blend that is both sweet and floral.
The scent opens with a sweet burst of strawberry before transitioning into freesia flowers and honeydew melon. It is best suited for summer days with light clothing because it has a fresh vibe that makes you want to wear it all day long.
Freesia lovers will love this perfume as well as those who enjoy floral notes mixed with fruit; this would also make an excellent choice if you enjoy light-to-medium perfumes with moderate sillage or longevity on your skin.
---
Poppy Flower
An Oriental Getaway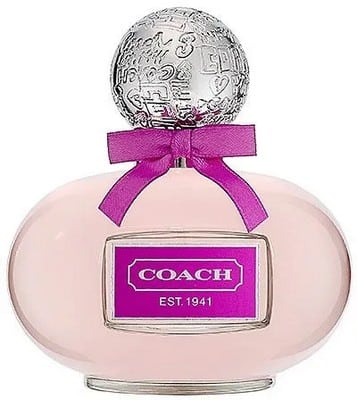 Poppy Flower, launched in 2011 and inspired by the floral notes of poppy, is a citrus and litchi scent that's perfect for summer. The mixture was heavily inspired by the scent of litchi, a fruit native to China with a sweet and tangy taste.
This perfume opens with top bergamot and mandarin orange and settles into heart notes of Muguet (daisy), jasmine, rose, lily of the valley, and violet. The base notes are sandalwood, musk, and vanilla.
Anyone who appreciates fresh scents that last throughout the day can wear this fragrance from the brand. It's not too overpowering but will get you noticed even after several hours.
---
Poppy Citrine Blossom
For Zesty Lovers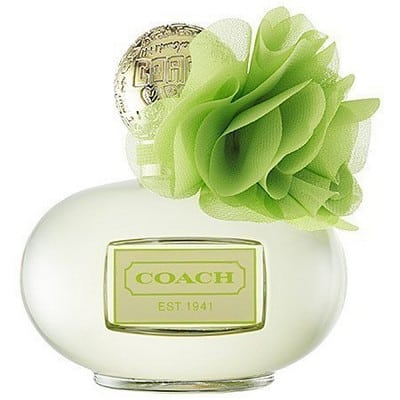 Poppy Citrine Blossom is a fragrance launched in 2013 by the brand. It has a light, sweet, exotic scent that is perfect for day or evening wear. In addition, it features notes of bergamot and mandarin orange, making it an ideal choice for the spring season.
This perfume is ideal for those who want to smell good without overpowering it. The citrus tones make it perfect for summertime, when you may be more prone to sweating due to hot weather. In addition, the floral element adds a touch of femininity that can be worn just as easily during business meetings as at night out with friends.