The Demeter Fragrance Collection is a line of aromas that reflect the scents of real-world places and objects. You've probably seen these products in specialty stores or Sephora, but you might not know why they're so popular.
Throughout history, people have created perfumes inspired by places, people, and other objects. However, the Demeter Fragrance Collection is one of the only lines that created scents based on real things. So, for example, if you love the scent of freshly cut grass in summer, there's a perfume for that.
It's because Demeter has created a collection of fragrances that perfectly capture the essence of their namesakes. Some scents will help you relive memories from your childhood; others will bring back memories from days gone by, but all are perfect for creating an atmosphere in any room where they're worn.
---
Thunderstorm
Roaring Scent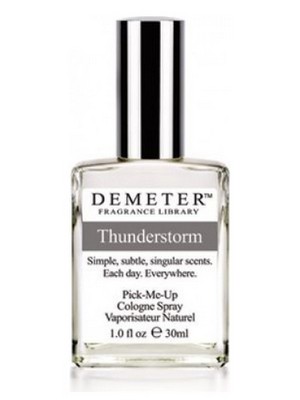 If you're a fan of Demeter's scents, you'll want to add this to your collection. Thunderstorm is a popular fragrance worn by anyone who likes the outdoorsy side of nature. It captures all the energy and excitement of being caught in a storm, whether rain or windy weather, and puts it into an amazing perfume.
The scent is made up of notes such as grass, ozone, and rainwater. These ingredients come together beautifully when blended with other aromas like lavender or rosemary. It makes for a complex odor that will keep people guessing what they're smelling.
---
Funeral Home
Floral & Reserved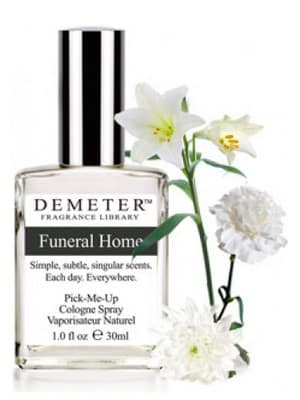 Funeral Home is a soft, powdery scent. It's made up of chrysanthemums and lily notes. This perfume is very popular among women because it's sweet but not overly so. It has just enough floral to keep it from being too heavy or heady.
This perfume was originally released in the 2000s, but Demeter has since re-released the fragrance with a new scent that smells more like something you'd find in a funeral home. This new scent is made of strong floral notes, giving it a soft but powdery dry-down phase. It's one of Demeter's more popular scents, but it's also available in several different forms.
---
Baby Powder
Clean & Musky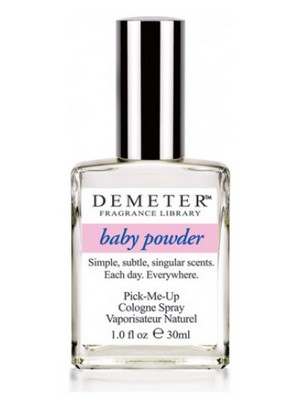 Demeter's Baby Powder is a scent that everyone knows. Whether it's the smell of your childhood or someone else's, it's hard not to associate baby powder with cleanliness and comfort.
The fragrance is powdery and musky, making it perfect for anyone who wants to smell like they just came out of the shower, or just got in bed after putting their little one down for the night.
Baby Powder is best suited for those who want something light but still has an edge. This scent will add sophistication without being too heavy or floral-smelling.
---
Wet Garden
Tranquil & Peaceful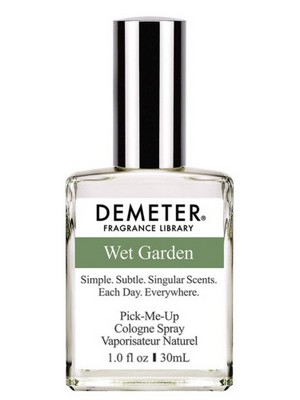 A beautiful and fragrant garden inspired this classic fragrance from Demeter after the rain. It will take you back to childhood memories of being outside in the fresh air, enjoying the sweet smell of flowers and greenery after a spring shower.
Wet Garden is for the woman who loves the smell of flowers and rain. It's floral, aquatic, and rich in spring soil. It is your scent if you're looking for a perfume that smells like a flower garden after it rains.
Since this fragrance is not too strong, it's great for anyone who wants a light floral scent that won't overpower others or create an unpleasant cloud around them.
---
Rain
The Silent Chime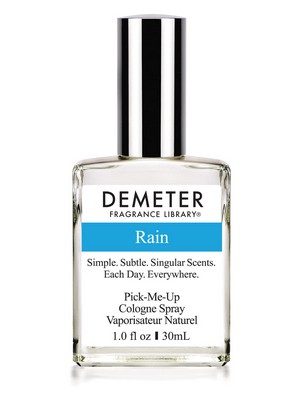 Rain is a very special perfume from Demeter and one of their most popular. It's also one of their oldest fragrances, created in 2009.
This scent is very much like rain on a hot summer day: cool and refreshing but with a slight sweetness to it as well. The notes include pear drops, cucumber juice, and green leaves, all of which combine to create a fragrance that's perfect for those who want something light yet elegant at the same time.
It is an excellent choice if you are searching for the perfect perfume for everyday wear. It's not too heavy and has a light, airy scent that will make you feel cool.
---
Salt Air
A Fragrant Oasis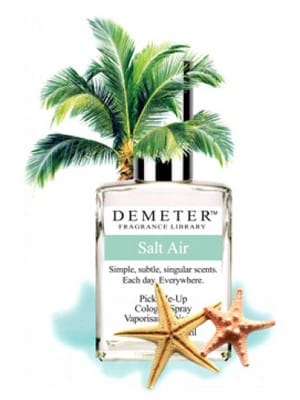 Salt Air is a fragrance many women can relate to, as it has been around for over a decade. The scent is described as a sea breeze from sunny beaches.
It's a warm and inviting fragrance that will take you away from your busy life and relax you. Because of its base notes of musk and vanilla, it's perfect for those who want a light fragrance that is still warm and comforting.
If you love this scent but want something lighter and fresher, Demeter has also released Salt Water. This one smells like fresh ocean water rather than salt air which makes sense since it was inspired by being near the ocean during summer vacations.
---
Banana Flambee
Delectable and Delightful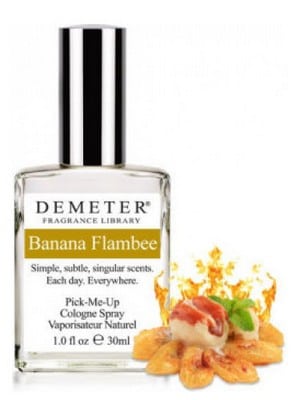 Banana Flambee is an aromatic, fruity perfume that smells like bananas, cognac, and sugar. It's a great choice for women who like warm scents with some sweetness to them.
This perfume has been around since 2011 and is still popular today. The scent was created by Demeter's founder Christopher Brosius, who wanted to capture the smell of fresh-cut bananas in a bottle of perfume oil, and the result is this bottle right here.
This perfume has a sweet yet spicy aroma that many enjoy wearing because it reminds them of summertime fun at the beach or amusement park.
---
Kitten Fur
The Smell of Felines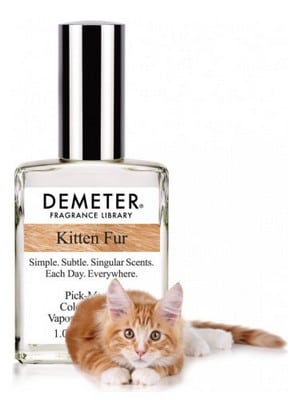 Kitten Fur is a perfume that was introduced in 2017. It's described as having notes of ambrette, sandalwood, and musk.
This fragrance is meant for women who want to smell like they just stepped out of their favorite cozy sweater on a cold winter day. Think about how your favorite sweatshirt smells when you wear it for the first time after it's washed and dried. It's warm, comforting, and soft; that's what this perfume is meant to evoke.
Kitten Fur is recommended for anyone who likes sweet scents that aren't too overpowering or heavy. It will be the perfect choice if you're looking for something light, airy, and feminine.
---
Pistachio Ice Cream
Cool & Sweet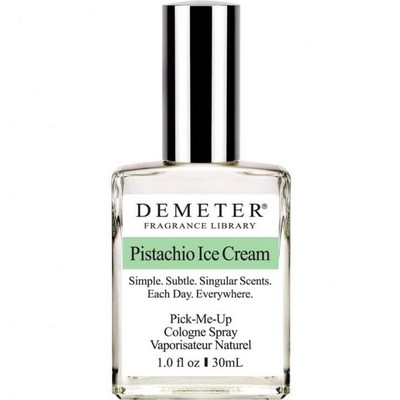 Pistachio Ice Cream is a delicious, creamy scent that smells like pistachio nuts and ice cream. It's an ideal fragrance for summertime. The sweet, nutty, and creamy notes make it feel like you're lazing by the pool on a hot afternoon.
This one has three notes: pistachio nuts, vanilla bean and creamy milk Chocolate. This simplicity works in its favor because it lets the scent of pistachio stand out, a very light, fresh, and fruity fragrance that's perfect for warm weather.
It's also great when paired with Demeter's other foodie scents, such as Cinnamon Buns or Pumpkin Pie. Finally, this bottle is perfect for those who want something less complicated than perfumes with dozens of notes.
---
Cannabis Flower
Just Chilling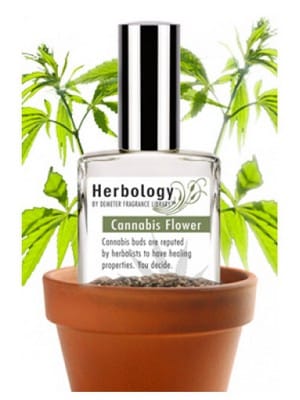 Cannabis Flower is a green floral fragrance that smells like cannabis. It's very aromatic and smells like the real thing, but it's not too strong or overpowering.
If you like to wear perfume with this scent, be sure not to overdo it-. Just let your natural body chemistry give off enough of a hint of marijuana for people around you to notice its presence in your personal space.
This perfume is perfect for anyone who wants to smell like a weed without getting stoned. The sensation of breathing in the scent of cannabis can be very calming and soothing, which is why it's often used for aromatherapy.
---
Caramel
Melted Goodness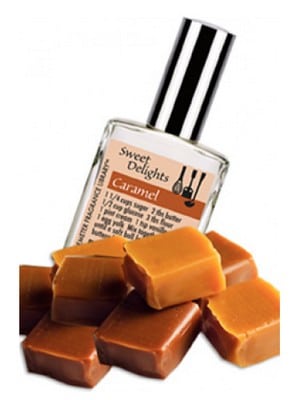 If you're looking for a sweet and syrupy scent, Caramel is a perfect choice. This fragrance combines amber vanilla with warm caramel notes to create a rich and deep aroma that will leave you satisfied.
The sweet, syrupy scent will remind you of melted caramel candies, and who doesn't love those? Also, the added amber notes will give you a warm feeling. So if you're looking for a sweet and warm fragrance, this is a perfect choice.
It is a great choice if you want something that smells like comfort food and will make you feel warm and cozy. It's also perfect for anyone who loves the smell of caramel apples or freshly baked pies.
---
Snow
For the Cozy One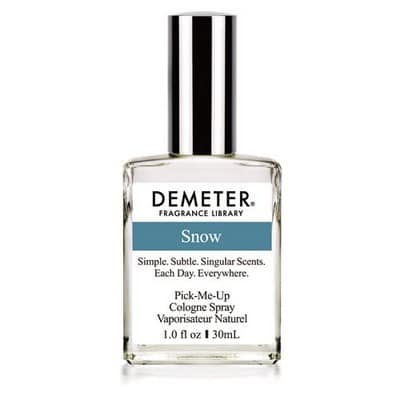 Snow was created by Christopher Brosius and released under his brand Demeter. Snow is a perfume from the 2000s that smells like snow, fresh, cold, and refreshing.
The fragrance contains notes of vanilla bean blended with white musk and icy mint leaf essential oil–making it one of our top picks for those who love anything with a fresh-out-of-the-freezer feel!
This perfume is perfect for women who want to smell like they've just stepped outside after a winter storm or spent some time in the mountains during winter. It's also great for anyone who likes the smell of frosted berries or freshly fallen snow on Christmas morning.