The story of Diptyque began in Paris in 1961, just at the hippie movement's height. Since then, it has established itself as the premier niche fragrance brand. Diptyque perfumes have graced the homes of those who prefer a luxurious home smell.
All three company founders, Desmond Knox-Leet, a painter; Christiane Gautrot, an interior designer; and Yves Coueslan, a set designer, approached the venture as a labor of love. The creators initially intended to peddle their artwork with modest furnishings they had collected on their extensive travels. Following the lead of their noses, the three entrepreneurs started selling candles in 1963 and debuted their first perfume in 1968.
The word "diptych" served as the basis for the Diptyque brand name. It describes a piece of visual art, such as a painting. It illustrates the elements from many cultures that Diptyque incorporates into their scents. Each fragrance is based on original artworks made by talented artists. The fragrance house commissioned drawings on the packaging of each of its 41 perfume bottles.
---
Fleur de Peau
Gentle & Sophisticated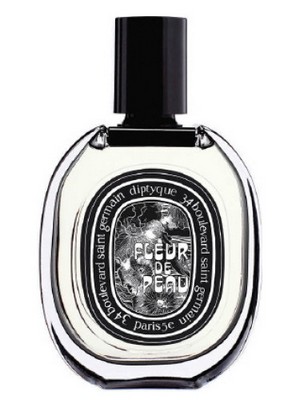 Fleur de Peau is one of Diptyque's latest fragrances, released in 2018. Its aroma is one of Diptyque's longer-lasting fragrances of up to ten hours. It has a subtle yet refreshingly pure and innocent vibe.
Beautiful and feminine, this perfume opens with top notes of bergamot, angelica root, aldehydes, and pink pepper that linger on the skin. The beautiful heart notes of Turkish rose and iris follow. Afterward, it dries down to the warm, woody base notes of ambergris, ambrette, sandalwood, amber wood, leather, and carrot.
Because of these characteristics, Fleur de Peau is an excellent everyday fragrance.
---
Do Son
A Soft Feminine Fragrance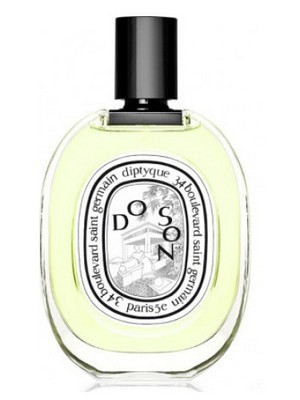 Do Son, a perfume introduced in 2005, is full of the traditional components that identify Diptyque. Its creator, Fabrice Pellegrin, especially formulated this floral scent for women that surely makes heads turn.
African orange flower rose and iris top the heart notes of pink pepper and tuberose. Do Son's base notes lead to a surprising blend of floral and citrus notes of benzoin and musk.
This perfume is well-suited to bold springs and lasts for a long time. It has a strong and subtle scent while leaving a distinct impression on the crowd.
---
Oyedo
An Invigorating Sunshine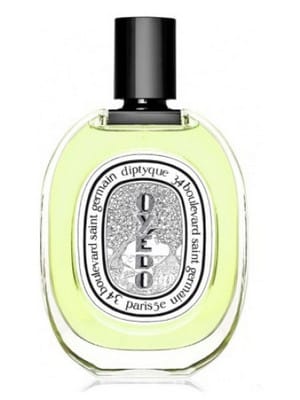 Launched in 2000, Akiko Kamei collaborated with Diptyque to formulate Oyedo. This perfume has become a summer staple for many connoisseurs because of its delightfully crisp aroma.
Oyedo has a zesty opening with notes of citrus. Thanks to the yuzu, the first impression is both bright and fresh. The woody foundation of the fragrance becomes more noticeable as it dries down. However, thyme and woodsy undertones take a back seat to the citrus notes. Thyme, an aromatic plant, gives the fragrance a wonderful freshness.
Due to its refreshing and cool ambiance, you may wear this lovely summer scent anytime. It is appropriate for any daytime activity, including work, errands, and exercise.
---
Olene
A Deity in a Bottle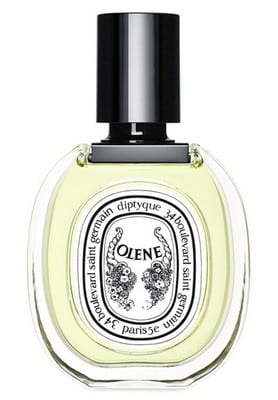 In 1988, Diptyque debuted the classic scent Olene for women. Serge Kalouguine blended these alluring notes of honeysuckle and narcissus to create a perfume that is sure to be a hit. After that, jasmine and wisteria add some sexiness. Green notes and white flowers blend well in the base.
Olene narrates a tale about the gardens of Venice. You may become lost by crossing bridges, wandering through winding alleyways, and smelling all the flowers.
Flora, a powerful Roman deity, is shown in Olene's artwork. She is the stunning goddess of blossoms, rebirth, and motherhood. Wearing an Olene scent would make any woman seem appealing and sensual.
---
L'Eau de Neroli
Light & Refreshing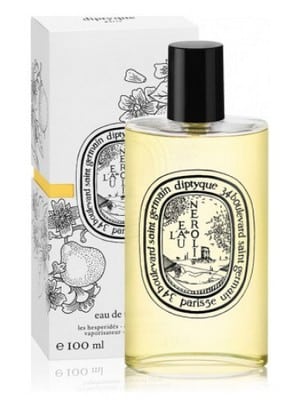 In 2008, Olivier Pescheux introduced a new fragrance called L'Eau de Neroli. It has a clean and refreshing aroma of neroli, several citruses, and fresh herbaceous notes.
There is a burst of crisp, clean aroma at the outset of L'Eau de Neroli. The beginning has many citric elements, making it smell fresh and lively. Almost immediately after the introduction, some mellow green tones enter. Those undertones set it apart from other fragrances. Furthermore, the neroli gives the scent its fresh base notes.
This perfume is one of the best summertime scents because of its uplifting citrus and neroli aroma. It is also suitable for casual events.
---
Eau Rose
A Timeless Masterpiece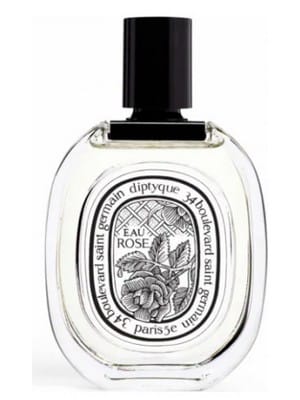 Eau Rose is a fruity floral perfume first introduced by Diptyque in 2012. It's a traditional fragrance that's been given a modern twist with sultry notes.
The top notes of bergamot, litchi, and black currant burst on the first spray. It then shifts to the floral center of germanium, rose, and jasmine. Musk, Virginia cedar, and white honey form the base.
It's not surprising that this fragrance has both a long-lasting effect and a gentle trail. The beautiful blend of roses makes it perfect for summer. However, the fruity and tropical undertones can also make it a warming and comforting scent on chilly nights.
---
L'Ombre Dans L'Eau
The Kiss of Evergreen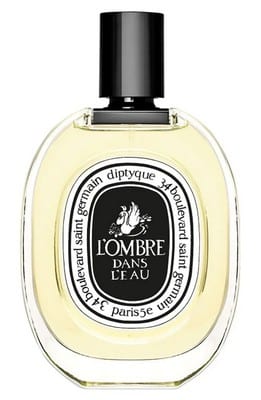 In 1983, Diptyque introduced a new fragrance for ladies. The name translates to "shadow in the water." Serge Kalouguine, a renowned French perfumer, meticulously crafted this perfume.
It has a stunning combination of black currant leaves and Bulgarian rose. These top notes effortlessly transcend with the heart notes of green scents before drying down with musky features.
It pictures the lush, alluring Damask roses spread their petals over a mossy bed, their young branches jutting out in all directions. L'Ombre Dans L'Eau convinces its wearer to spend time surrounded by nature.
---
Eau de Lierre
Genuine & Warm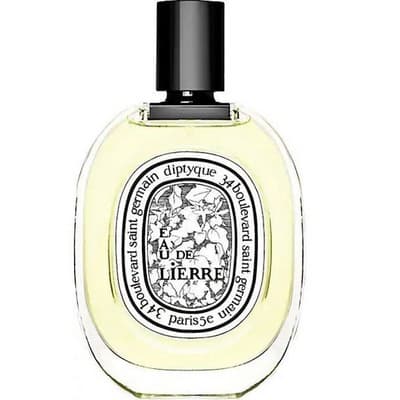 The floral-green Eau de Lierre was introduced by Diptyque in 2006. This herbaceous fragrance includes an aromatic profile of ivy, green pepper, musk, geranium, gray amber, rosewood, woody notes, and cyclamen. Its primary ingredient is ivy which has sentimental value to Diptyque.
After Desmond Knox-Leet passed away in 1993, the company's co-founders, Yves Coueslant and Christiane Montadre-Gautrot kept the ivy plant close to their hearts as a reminder of their devotion to their friend and business partner.
This green scent feels like a warm embrace. Eau de Lierre was considered a homage to enduring friendships. It celebrates genuine connections while also implying forward-thinking loyalty.
---
Impossible Bouquet Do Son
Blooming in Fragrance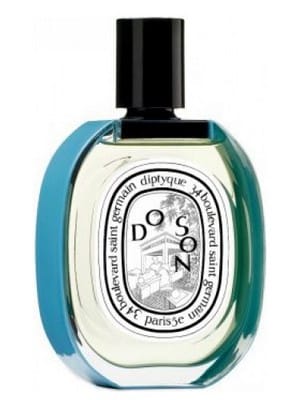 The Impossible Bouquet Do Son by Diptyque, released recently in 2020, is one of the brand's most comprehensive fragrances. This aroma is unmistakably floral, with hints of sweetness and powderiness complementing the flowery notes. Because of the variety of flowers it employs, the perfume has a very amorphous air.
Orange blossom, iris, and rose make up the flowery top notes. Pink pepper and tuberose smoothly blend with the dry-down of benzoin and musk.
It smells like winter, warm and dry and devoid of intense emotions. It lasts about as long as a moderate wake and has a powerful trail.
---
Oud Palao
Intense & Sweet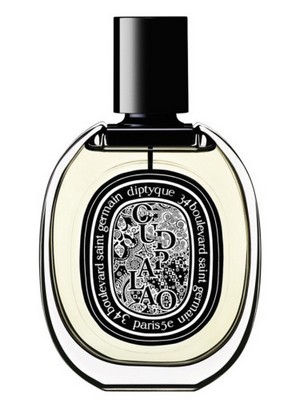 Diptyque's Oud Palao is a fragrant interpretation of the exotic oud note. The introduction of this scent in 2015 was a significant step forward for the category of oud perfumes.
The oud has a smokey quality. Many oud perfumes have the traditional mix of rose and oud. In contrast to the usual rose and oud pairing, the rose in this perfume has a thicker, sweeter quality. This blend distinguishes it from other fragrances with a similar aroma while preserving the elements of Oud Palao. The use of silky sandalwood makes the oud and rose combination less intense.
The aroma is overwhelming in the hot months but perfect for the winter.