Dolly Parton is a country music star that rose in popularity to the point that just about everyone knows her name. Even those who aren't interested in country music know the name Dolly Parton due to her long list of awards. She has at least two dozen albums that have gone platinum or double platinum. She has an Academy Award nomination among her Country Music Association awards and several Grammy Awards.
Dolly Parton isn't just known as a singer/songwriter, as she's also a philanthropist and a businesswoman. She's a woman of the arts but also understands how to market her brand, which is why she eventually pushed into the world of fragrances.
There are only a few fragrances to her name, but it's undoubtedly a set that turns heads. There's no denying that if Dolly were to release even more fragrances in the future, they would explode in popularity.
---
Dolly: Scent From Above
Dolly's Landmark Fragrance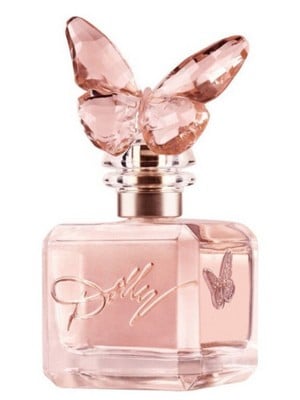 Dolly Parton pushed for the fragrance industry relatively recently with the launch of Dolly: Scent From Above in 2021. Using her name as the primary marketing tool, Dolly Parton made waves with this particularly complex and vivid fragrance.
Scent From Above has many notes that set it apart from other fragrances. It includes notes such as peony, pear, jasmine, vanilla orchid, and lily-of-the-valley to tickle the senses. It also has base notes of musk, amber, sandalwood, and more.
For those who are fans of Dolly Parton, you can't go wrong with this head-turner of a fragrance.
---
Dolly: Dancing Fireflies
Mesmerizing and Nostalgic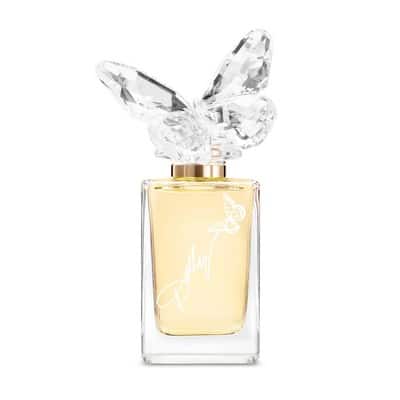 The Dolly fragrance line launched in 2021, heading toward 2022, and features various scents based on Dolly Parton's experiences growing up. This particular scent, aptly named Dancing Fireflies, is one of her best.
Dancing Fireflies is best known for its citrus notes, specifically pink apple, pink peony, and a base of pink musk. Dolly Parton wanted the scent to represent that magical feeling of being around – and dancing – with the fireflies.
Dancing Fireflies is a must for those looking for a top pick in the summer. It's a surprisingly nostalgic scent that elicits feelings of relaxation and days gone.
---
Dolly: Smoky Mountain
Gentle as Mountain Mist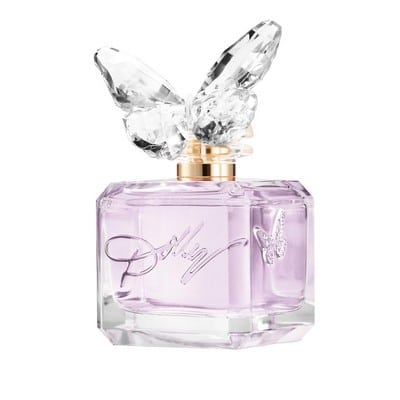 As part of Dolly Parton's fragrance line, the singer-songwriter wanted to express her childhood through her fragrances. Smoky Mountain is a recent release in 2022, offering a woody, floral scent that tickles the senses.
Smoky Mountain is often described as a scent that's gentle as mountain mist, and the notes undoubtedly reflect the description. Tiger orchid, warm tonka, and cashmere woods merge to provide a fragrance you won't soon forget.
While Smoky Mountain is great for luxury events, it's also a good choice for a girl's night out. An excellent fragrance from the Dolly Parton brand.
---
Dolly: Early Morning Breeze
A Loving Morning's Embrace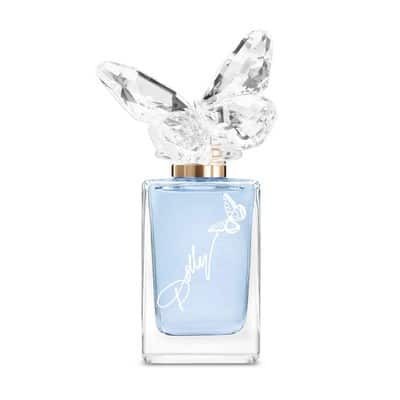 Dolly Parton had a tendency to put many of her life experiences in her songs, and the same can be said of her line of perfumes. Early Morning Breeze is another release from 2022, eliciting joy and positivity.
What sets Early Morning Breeze apart from other Dolly Parton fragrances is the jasmine sambac and orange flower notes. Paired with gentle woody sandalwood, you have an unforgettable scent overall.
Early Morning Breeze is as self-explanatory as it comes. The fragrance feels like a loving morning's embrace, making it a fine scent to start the day.
---
Dolly: Tennessee Sunset
The Twilight Scent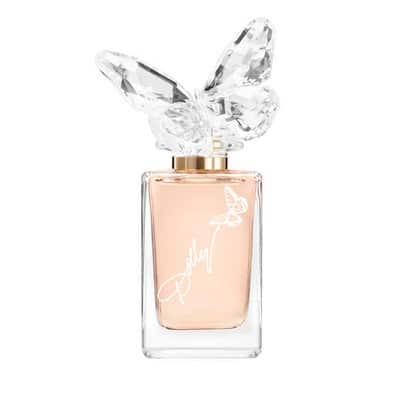 Every scent starts with a story, and in the case of the Tennessee Sunset by Dolly Parton, the title says it all. Dolly Parton fragrances are tied to the singer/songwriter's experiences, and the Tennessee Sunset expresses the feeling of nostalgia that comes with a sunset.
It starts with honeysuckle, then you notice the vivid scent of vanilla orchid before taking it home with warm musk. It's a fragrant and almost bittersweet scent, making it the perfect twilight fragrance.
You'll want to save the Tennessee Sunset for that special moment when the sun sets and the fun begins.