English Laundry is a luxurious designer perfume founded by Christopher Wicks. This perfume house was officially established in 2010. Christopher Wicks designed every item, from clothing and accessories to sophisticated scents. What started as a hobby in his childhood eventually led to a successful profession, which he started in the retail industry of men's clothing.
Each of Wicks' one-of-a-kind creations is infused with his love of fashion, music, and his native Manchester. In 2009, high-end retailers throughout the United States started carrying the English Laundry brand. Since its beginning, English Laundry has expanded rapidly to numerous boutiques in North America.
Although most of this brand's fragrances are designed for men, some of its sensuous allure attracts confident and soft feminine women. The brand would like its consumer to have an exquisite experience and deliver them to a paradise of scents.
Currently, the fragrance house has released 20 perfumes. Each perfume is formulated with fine ingredients, reflecting his hometown's cultural heritage.
---
Notting Hill Femme
Elegantly Fragrant with a Floral Heart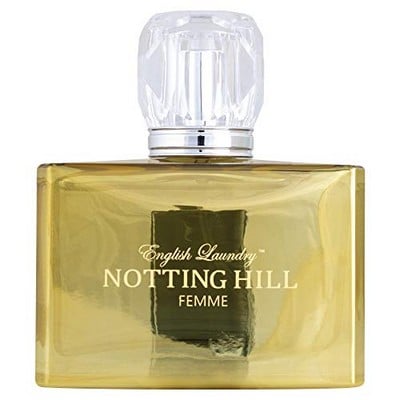 The feminine floral scent Notting Hill Femme was created by English Laundry. Since its debut in 2015, this collection has been a hit.
Bergamot, Mandarin, and cassis are at the forefront of this classic fragrance. Jasmine rose and cyclamen are combined with herbal and green accords to form the fragrance's heart. A soft blanket of amber, musk, and wood settles over this excellent brew as it dries. It evaporates to a fruity sweetness that becomes warmer and richer with time.
Notting Hill Femme is a perfect fit for ladies who aren't afraid to take risks. The sophistication and confidence it gives are surely turning heads.
---
No. 7
Truly Number One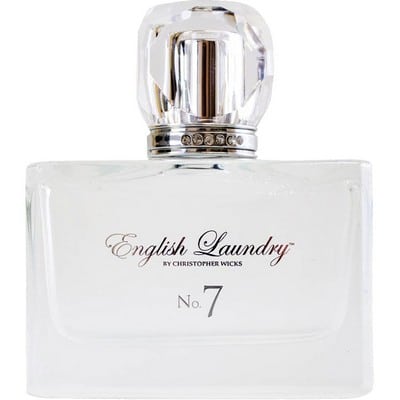 No. 7 is a fruity floral scent created by English Laundry for ladies and was launched in 2012. No. 7 captures the essence of the perfect sweet treat with its fruity opening and gentle introduction of white flowers.
Fresh apricot, sparkling pear, and melon slices serve as the top notes. The blend of apricot and melon gives a complementing bitterness to the fragrance. Then, the scent gradually transcends to toasted almonds, gardenia, and blooming jasmine flowers. The warmth of vanilla and the earthy aroma of sandalwood make the dry-down luxurious yet refreshing. The pleasant scent of whipped cream also adds to the subtle sweetness.
---
Oxford Bleu Femme
Falling Into a Flower Bed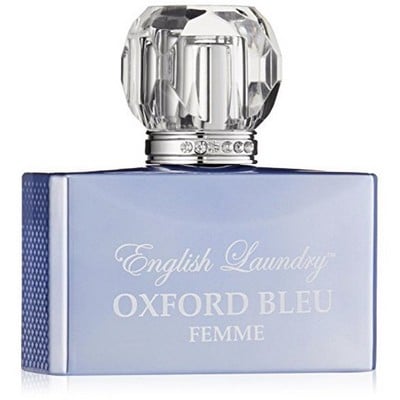 The fruity floral scent Oxford Bleu Femme was introduced in 2019 as a feminine counterpart to Oxford Bleu in 2015.
The rich, dewy aromas of melon, red fruits, black currant, pineapple, citruses, and green notes set the whole mood. Then, it slowly cascades into a heart of vibrant flowers of violet, lily of the valley, orange blossom, jasmine, and osmanthus to provide a pleasant, subtle scent. Amber, caramelized sugar, vanilla bean, sweet musk, and sandalwood make up the fragrance's base notes.
Oxford Bleu is pure, light, and airy, making the wearer feel fresh and beautiful. The delightful fragrance journey exposes a variety of bouquets of flowery aromas that will make anyone fall in love.
---
Signature Pour Femme
Irresistibly Sexy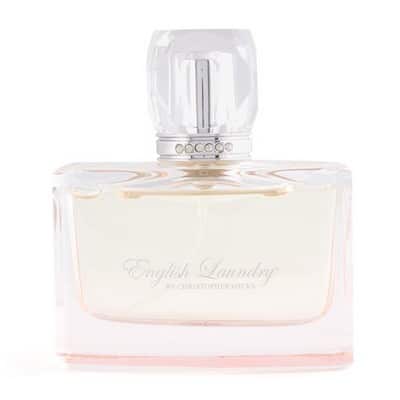 The amber vanilla scent of English Laundry Pour Femme is a sophisticated choice for any woman. This signature scent for women was released in 2013.
Tart quince serves as the top note. The rich white chocolate and creamy jasmine petals create an enticing taste. The slightly bitter and starchy aroma of orris roots binds together the warmth and sweetness of the other ingredients. The base notes of sensual woods, musk, and orris root dry down to an aroma that any guy would find hard to resist.
Gorgeously sugary and seductive, Signature Pour Femme is the perfect fragrance to bring out the diva in every lady.
---
Abbey
An Ode to a Modest Woman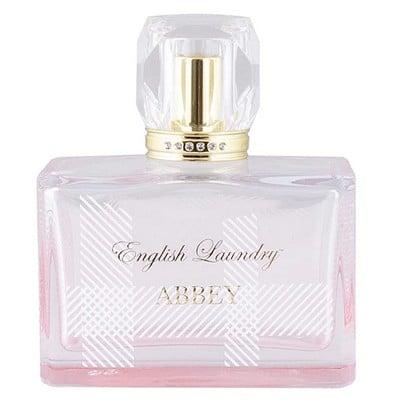 English Laundry recently launched another perfume, named Abbey, in 2021. It is an ode to femininity that cues from classic English elegance and refinement.
The fragrance will indulge the taste buds with the blend of fruity and floral nectar made from blackberries, pear sorbet, and Mandarin zest. The delicate florals of iris, jasmine, and orange blossom exude an earthy floral flavor. Adding the base notes of vanilla sugar and amber musk will transport you to an English garden tea party during its dry-down.
This fruity floral fragrance is ideal to be worn during summer or spring. Its aromatic blend will surely uplift the wearer's mood.