English Laundry is a brand of men's colognes known for their sophisticated scents with a classic feel. The brand's colognes usually feature notes of lavender, rose, and other floral and herbal ingredients. The base tones typically consist of musky and earthy scents, including sandalwood, amber, tobacco, cedar, and patchouli.
One of the popular colognes from English Laundry is Windsor, notable for its vintage fruity scent with notes of cinnamon and saffron. Another is Oxford Bleu, which has a fresh and clean scent combined with bergamot, rose, and musk tones. Other scents include Arrogant, Riviera, and Notting Hill. These are popular choices for men who prefer wearing a classic, timeless scent.
English Laundry is a relatively new player in the scents market. Its earliest product was launched in 2010. Its latest product was introduced in 2021. The main perfumer behind the company's fragrances is Christopher Wicks.
---
Oxford Bleu Eau De Parfum
Captivating Fruity Floral Scent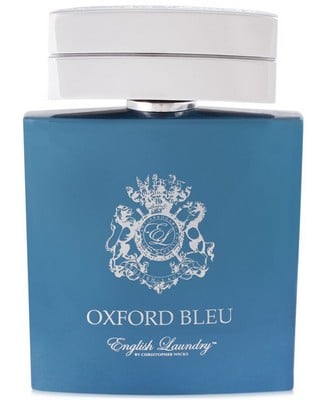 Introduced in 2014, Oxford Bleu by English Laundry features a fruity and floral fragrance with unique woody hints. It is a part of the woody floral musk lineup made of cruelty-free vegan ingredients.
Oxford Bleu offers top notes of mint, lemon, and green apple. Its middle notes consist of geranium, iris, and Tonka bean aromas. Meanwhile, the base notes are sandalwood, vanilla, vetiver, and oakmoss. This fragrance is a delectable and creamy cologne meant to induce attraction. It leaves a fresh and cool first impression.
Oxford Bleu by English Laundry is ideal for those who want to grab attention and create an outgoing but not intimidating appeal.
---
Armour Eau De Parfum
Strong Zesty Scent for Strong Personalities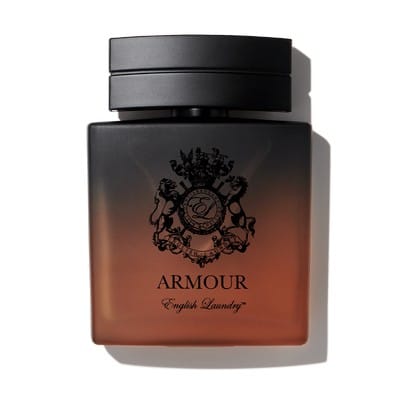 Armour Eau De Parfum by English Laundry was introduced in 2021 and designed to exude confidence. It has citrus zest as its most notable main accord. The nose behind this aromatic cologne is Christopher Wicks.
Armour Eau De Parfum creates a strong zesty citrus first impression. It starts strong with its lemon and bergamot top notes, then glides into a combination of floral fragrances for its second note. These floral scents include rose, lavender, and geranium. Oakmoss, musk, and patchouli comprise the base notes.
Best for summer and spring use, Armour Eau De Parfum allows its wearer to exude, an unmistakable confidence with an added layer of maturity with its earthy hints.
---
Arrogant
Fresh Woody Lavender Scent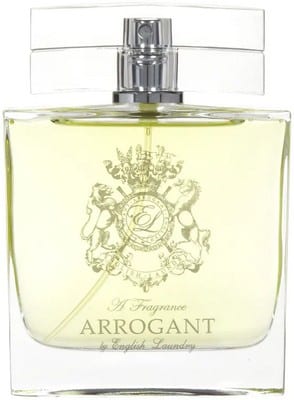 The Arrogant fragrance by English Laundry was introduced in 2010 to offer an option for those looking for something gentle yet unmistakably masculine. This cologne offers a spectrum of olfactory sensations that bring out both humility and confidence.
Arrogance has top notes of bergamot and cedar and delicate mid notes of lavender and coriander. Its base notes are the woody and earthy scents of sandalwood and amber. It creates the refreshing feeling of wearing a newly washed and ironed outfit.
Arrogant by English Laundry is a suitable scent to wear during summer, spring, and fall. It is usually worn during daytime affairs.
---
Throne Eau De Parfum
Aromatic Fruity Sensual Fragrance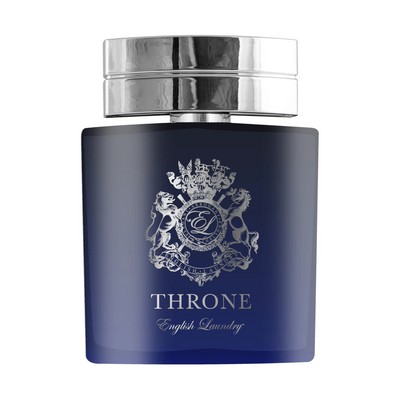 Introduced in 2020, Throne Eau De Parfum by English Laundry features a distinctly masculine combination of powerful and sensual tones. In addition, it brings together a range of meticulously selected exotic scents to achieve a fragrance that projects authority and gentleness.
Throne Eau De Parfum's top notes consist of bergamot, lemon scent, grapefruit, and green apple. The mid-notes include jasmine petals, water lily, geranium, and lavender. The base is a combination of sandalwood, tonka, oakmoss, cashmere musk, and ambrette.
This cologne's musky, woody, and floral accords make it suitable during spring and summer when its light and exotic attributes become emphatic.
---
Crown Eau de Parfum
Royal Sensations with Flowers & Spices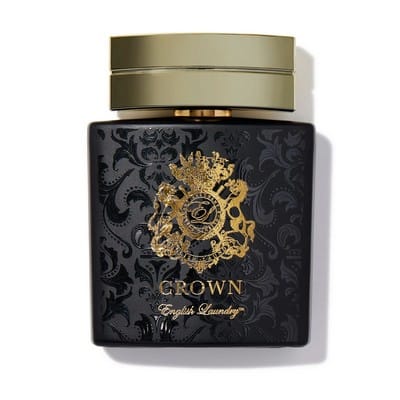 Crown by English Laundry is a relatively new scent. Released in 2019, it is notable for its dualistic approach that combines warmth with freshness. It exudes the noble warmth of royalty and the easygoing freshness of an adventurous soul.
The initial whiff of this cologne brings the fresh fruitiness of apple, lemon, grapefruit, and leafy greens. The warmth then amplifies as the scents of cardamom, rose, clove, ginger, geranium, and lavender glide through the nostrils. The base tones consist of amber, cedar, patchouli, and tonka beans.
Crown is generally a winter and fall fragrance. It is also used more often during nighttime engagements.
---
Noir Castle Eau De Parfum
Regal & Sensual Sweetness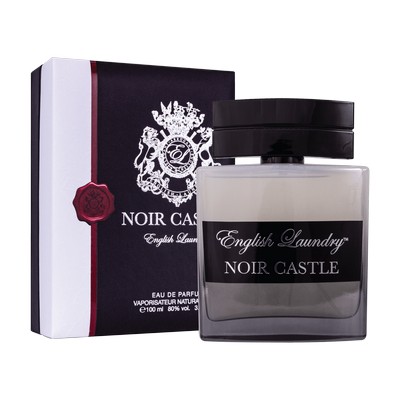 Released in 2022, Noir Castle by English Laundry is a luxurious fragrance with inviting fruity and fresh accords. This new addition to English Laundry's scents for men layers stately flair with warm and sweet tones.
The combination of green apple and grapefruit scents in Noir Castle creates an alluring top note. Meanwhile, the jasmine and geranium mid-notes create a sensual sweetness. Sandalwood and cedar form the base notes.
Noir Castle Eau De Parfum's broad but harmonious range of scents makes it a great perfume to wear regardless of the season. It is also suitable for either night or day use.
---
London Eau De Toilette
Combination of Seduction & Romance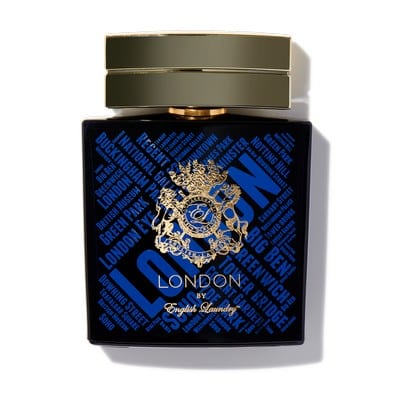 English Laundry London Eau De Toilette is a fruity cologne inspired by the experience of strolling the streets of London. Launched in 2018, it provides a deep and sensual fragrance suitable for day-to-night use.
London's blackberry, pineapple, and apple top notes create a juicy sensation that turns seductive as the juniper, ambergris, and patchouli mid notes glide in. The base consists of jasmine, vanilla musk, and oakmoss.
English Laundry London Eau De Toilette is ideal for spring, summer, and fall use. Its nostalgically seductive scent allows its wearer to draw attention effortlessly.
---
Riviera Eau De Toilette
Refreshing & Relaxing Fragrance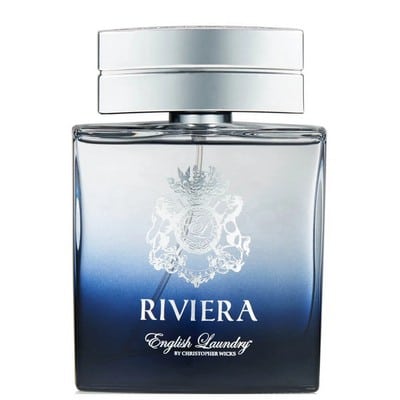 An aromatic spicy scent introduced in 2012, Riviera Eau De Toilette stands out for its emphasis on freshness and soothingness. It creates an air of comfort likened to the experience of calming boat tours.
The top notes are bright and crisp with a combination of bergamot, lime, and cedar. The mid notes bring to mind the smell of fresh flowers and spices. The lily, ylang-ylang, and nutmeg scents of this cologne mix well with the rosemary, guaiac wood, and Amyris base notes.
The light and clean attributes of English Laundry Riviera Eau De Toilette make it a great choice for everyday use during spring and summer.
---
Notting Hill Eau De Parfum
Elegantly Masculine Citrusy Scent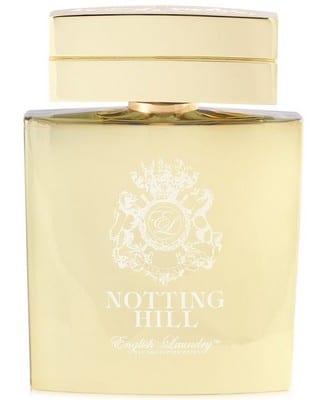 Notting Hill Eau De Parfum appeared in English Laundry's fragrance collection for men in 2013. Dubbed the premier cologne for men, it stands out for its citrusy, fresh, and musky main accords.
The top notes of this cologne are a combination of various citrus fruits and cassis. The mid notes are jasmine, herbs, and black pepper. Cedar, amber, and cashmere musk make up the base notes. Together, these scents create an intimate fragrance that is unmistakably masculine but not intimidating.
Notting Hill has the sensuality and freshness that make it compatible with day and night use. The fragrance is great for various occasions.