Escada is one of the most famous designer houses in the world. It was founded by Margaretha and Wolfgang Ley in Munich, Germany in 1976. The brand has been known for its groundbreaking fashions and fragrances since its inception.
Today, you can see Escada's products in almost every department store worldwide. In addition, the brand has expanded its reach through various markets and is now available in more than 70 countries. Their fragrance collections are available in various forms and sizes, from eau de toilette sprays to candles and body lotions. You can choose from over 20 distinct fragrances when you shop for Escada's products.
Escada perfumes have a signature scent that any discerning consumer can recognize. The perfumes are designed to complement each other, but you can also mix them as you see fit. Here is our list of some of the best Escada perfumes for women.
---
Escada Moon Sparkle
For the Berry Lover
Moon Sparkle is a fruity floral perfume launched in 2007 by Aurelien Guichard. The notes include ripe berries like strawberry and black currant, jasmine petals, and orange blossoms.
It's ideal for someone who wants a happy-go-lucky personality without being childish or too overtly floral (which could turn off some people). The fruity note of strawberries combined with jasmine creates an undertone of sophistication while keeping things fun at all times.
This may be the perfect scent for you if you want something light and airy. It's a little on the sweet side but still sophisticated.
---
Especially Escada
Pleasantly Versatile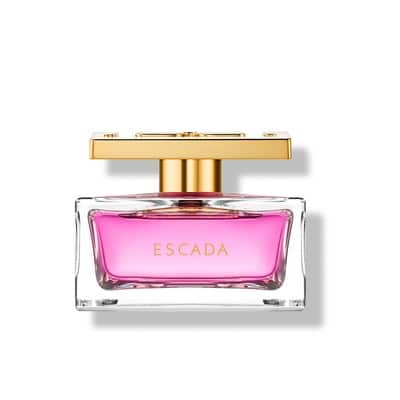 Especially Escada is a floral-fruity fragrance. It was launched in 2011 and created by Jean-Michel Duriez, the man behind some of the most recognized fragrances.
The fragrance opens with fruity notes of pear, melon, and black currant florals leading to a heart of white flowers like jasmine and orange blossom that settle into a base of vanilla, amber woods, and musk notes.
The perfume can be described as an elegant fruity-floral scent ideal for office wear, especially throughout spring or summer. Still, it is also suitable for casual use during other seasons.
---
Pacific Paradise
An Escape to the Pacific Islands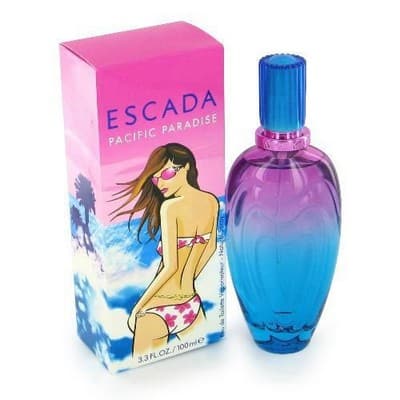 Pacific Paradise is a 2006 fragrance by Philippe Romano, who has also worked on fragrances like Armani Mania and Lacoste Essential. Pacific Paradise is described as "an escape to the islands," and it's no wonder why: it smells like fruit, flowers, and summery goodness.
The top notes of this perfume are bergamot, Mandarin orange, ylang-ylang, and sunflower; middle notes include frangipani, tuberose, and gardenia; and base notes include patchouli, sandalwood, musk, and vanilla.
Anyone who likes tropical scents would enjoy wearing Pacific Paradise during warmer months. Still, it might be too sweet for some people, so keep that in mind if you're considering purchasing it for yourself or someone else.
---
Born in Paradise
Innately Beautiful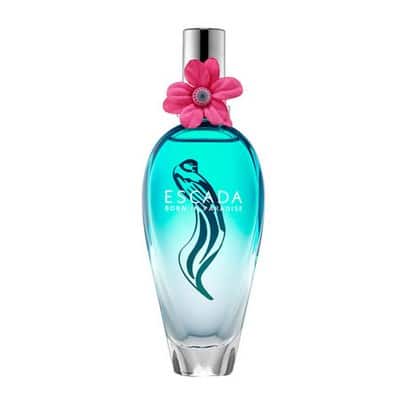 Born in Paradise is a fruity floral fragrance for women. This light and playful perfume was launched in 2014 and is the perfect choice for an evening out or date night.
The top notes include watermelon, guava, and peach; the middle notes are jasmine petals, lily of the valley, and gardenia; and the base notes are ambergris accord and vanilla absolute.
Anyone who loves fruity florals will enjoy this fragrance because it's not too sweet or overpowering like other fragrances. It's also perfect for anyone who likes clean scents with a hint of sweetness but isn't into overly floral scents that smell like home.
---
Desire Me
Delightfully Daring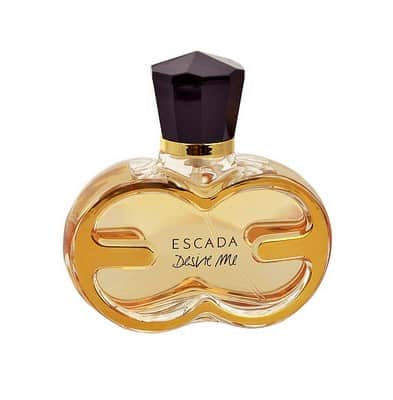 Desire Me, the first fragrance from Spanish-born designer Escada, is a sensual and daring scent that is perfect for women looking for a perfume that expresses their romantic side.
The fragrance's top notes feature citruses and Mandarin orange. Middle notes include jasmine and rose, while base notes consist of vanilla, sandalwood, and musk, adding to the perfume's sensual and romantic aspect.
This perfume is ideal for those seeking an everyday scent or something more provocative to wear during the evening hours. It can also be worn by any woman who likes floral tones but wants something with a bit more spice than your typical floral scent offers.
---
Incredible Me
Bouquet in a Bottle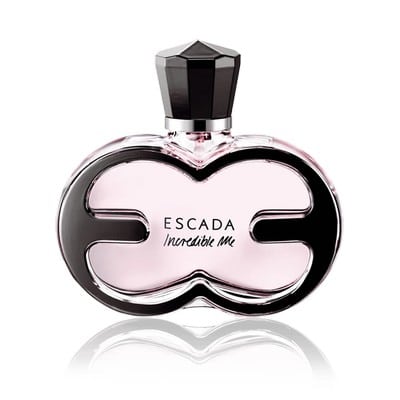 Incredible Me is a floral fragrance from Escada. It was launched in 2008, and it's meant to be worn by confident women who are in charge of their own lives.
The top notes include clementine and orchids. The middle notes are gardenia, iris, and lily-of-the-valley, while the base notes are ambergris and patchouli.
If you're looking for a perfume that will make people take notice of your vibrant personality before they even get close enough to smell it on you, this could be the one. It will help you stand out from the crowd while keeping things classy enough that they won't offend anyone.
---
Absolutely Me
Proudly Fruity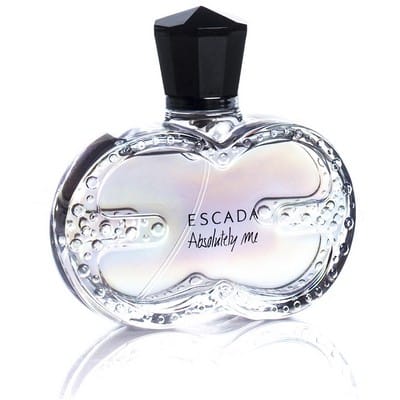 Absolutely Me is a fruity floral scent that was launched in 2010. It was created by Sonia Constant, known for creating some of the most popular Escada perfumes of all time.
It opens with notes of raspberry and rose, and as it dries down, you'll find lily and jasmine taking center stage. The base notes are vanilla and sandalwood, a classic pairing that makes this perfume smell sweet and warm. Finally, its dry-down leaves a lingering impression of smooth, creamy musk.
This fragrance best suits those who like rosy scents but want something more unique than just another scent full of roses alone.
---
Escada 2005
Millennial Elegance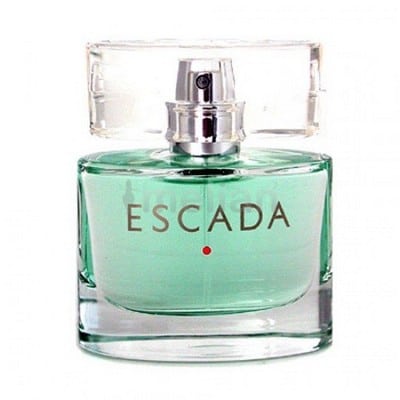 A floral-green fragrance that has been a favorite since 2005, Escada 2005 is a stunning fragrance for women who love rich and elegant scents.
Pierre Bourdon created this richly layered scent that is perfect for every moment of your day. With notes including green leaves and cucumber, it's light enough to wear all day long without being overpowering at any time.
This perfume is just as suited to daytime events as it is to evening events. It's not too heavy, but it won't let you forget your perfume if you're used to wearing heavier scents in the evening. It will be there when you need it during an intimate dinner or business meeting.
---
Candy Love
The New Chic on the Block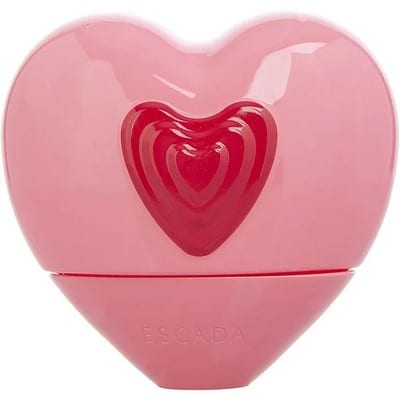 Candy Love is a sweet and feminine fragrance created by Amandine Clerc-Marie and Nicolas Beaulieu in 2020.
It is a fruity floral with apple, pink pepper, rose, jasmine, and amber notes. The perfume is ideal for women who love sweets and looking for something sweet yet sophisticated at the same time. It's also recommended for daytime wear because of its lightness.
If you like fruity scents or enjoy wearing fragrances that match your personality, this might be right up your alley. We can see women wearing this during spring or summertime when there aren't too many layers of fragrances.
---
Escada Magnetism
Addictively Attractive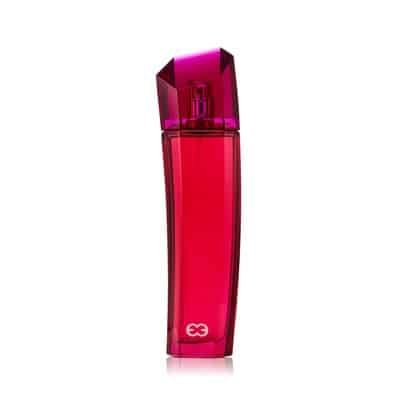 Magnetism is a floral-oriental perfume created by Escada's house and launched in 2003. The scent is a tribute to femininity and sophistication; it celebrates the strength of women who know how to be feminine.
The fragrance opens with notes of raspberry and black currant. These are followed by floral notes, including lily of the valley, jasmine, and rose absolute, before drying down into musk, vanilla, and sandalwood, all of which create a warm and sensual base for the fragrance.
Those who want something different from typical floral perfumes will appreciate Magnetism's complex blend that offers a bit of everything – florals, fruits, woods, and other delights.
---
Taj Sunset
The Wonders of the Tropics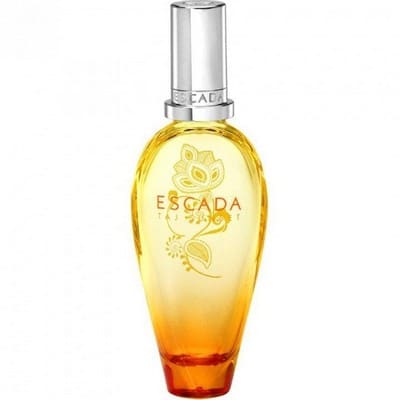 Taj Sunset is one of the most popular Escada perfumes and the perfect fragrance for summer. It's a fruity floral scent that's sweet but not too sweet.
It has notes of mango and nectarine at its heart, with jasmine leading up top and ylang-ylang taking over at the end. Those who enjoy this perfume say it smells like a tropical paradise in a bottle, a definite must-try if you love sweet scents.
Any woman who loves fruity florals will be drawn to this one. If you're looking for an everyday fragrance, or something more casual than your usual go-to scent (like Escada Cologne), then this is what you need.
---
Cherry in the Air
Cheerful and Collected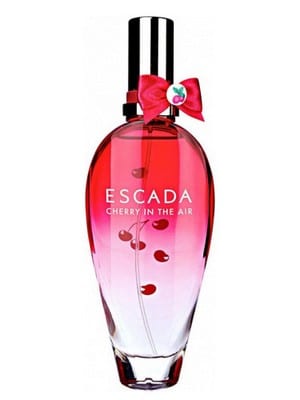 Escada Cherry in the Air is a romantic fragrance that embodies the spirit of summer. Cherry in the Air was launched in 2013 as part of Escada's limited-edition summer collection – a collaboration between Escada's chief perfumer, Pierre Negrin, and renowned Italian designer Rossano Reccami.
It opens with citrus notes, followed by sweet, sour cherry and raspberry. The scent concludes with a musky base that evokes a sense of femininity.
This cheerful and playful scent is perfect for women who want to smell like summertime in a bottle. It's also great for those looking for a light, feminine scent that they can wear day and night.