The Italian fashion house known worldwide as Fendi was founded in 1918 by visionary Adele Casagrande. If you're wondering about the difference in name, it's because Adele was married to Eduardo Fendi, which led to the subsequent name change to Fendi in 1925.
The fashion house got its start selling leather and furs, focusing on luxury wear. Eventually, the ideas of Adele's daughters and the introduction of legendary designer Karl Lagerfeld led to innovation and a push for other products, specifically bags. Over the next several decades, the Fendi fashion house in Rome would grow in popularity.
Most people know Fendi for their bags, though around the 1980s the fashion house began to produce fragrances to coincide with their other luxury goods. The result is a fragrance lineup renowned for its passionate yet subtle scents. In addition, it's specifically popular with women due to its composition of notes.
---
Fan Di Fendi
Deeply Alluring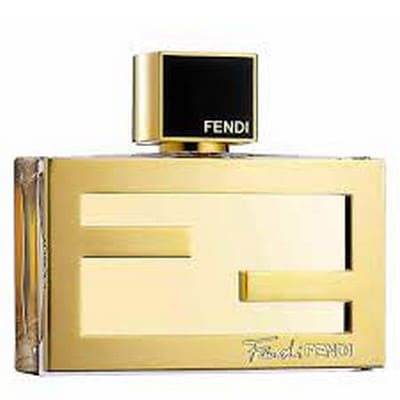 When it comes to feminine scents, it's not always just about making it smell as fruity and as girly as possible. After all, there are many dimensions to a woman, which is why Fan Di Fendi went with such a curious composition. The result is a scent that's simultaneously alluring and passionate.
Fan Di Fendi is fruity, floral, and leathery in scent. It has tangerine, black currant, and pear as the top notes. It has jasmine, rose, and tuberose as the middle and leather mixed with patchouli as the base.
Fan Di Fendi is an incredible scent for girls who know they're the boss.
---
Fendi Theorema
Warm & Spicy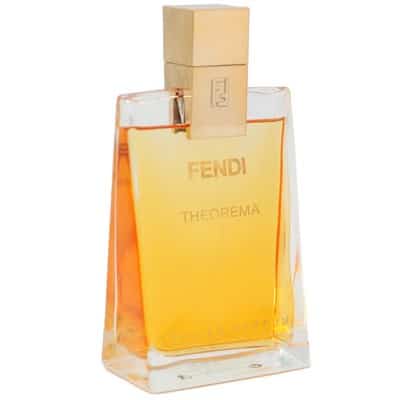 Feminine scents can be multi-faceted, but most women enjoy a bit of warmth and spice in their fragrances. As such, Fendi worked hard to develop the fragrance Fendi Theorema, which they launched in 1998 to rave reviews. Fendi Theorema is notable for its laundry list of notes that work together to develop a surprisingly sublime fragrance.
It might be a surprise that some notes of this feminine scent include nutmeg, cardamom, pepper, Brazilian rosewood, cinnamon, and more. It even has amber, siam benzoin, Guaiac wood, and more as a base.
Fendi Theorema is perfect for girls who want more substance in their fragrances.
---
Furiosa
Feisty & Passionate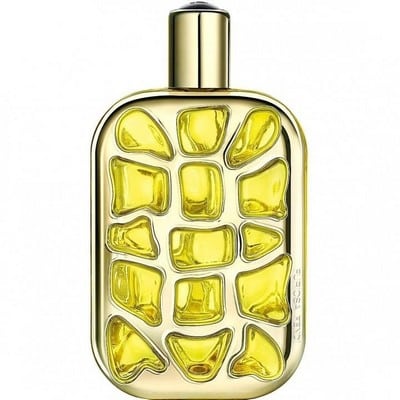 It's not easy to come across a fragrance that fully encapsulates the feistiness and overall passions of a woman. Fendi makes an attempt with Furiosa, which can be translated as both furious and feisty. It's a surprisingly simple scent that's straightforward (and successful) in delivery.
The scent that makes up Furiosa includes pink pepper, Calabarian bergamot, wallflower, gardenia, jasmine, amber, Guaiac wood, and incense. A simple yet powerful combination that makes up the essence of passion.
Furiosa is the obvious pick for feisty women that want their partners to know their passions without uttering a single word.
---
Fendi
The Iconic Brand's Fragrance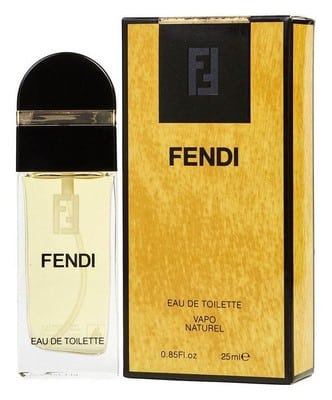 It's crucial to note that when it comes to fashion houses and perfumes, any fragrance where the name of the brand is also the title is bound to be special. Fendi would not place their brand in just any fragrance, much less use their brand as the title. Fendi was launched in 1985 and encompasses the ambition of the fashion house.
The Fendi fragrance is a symphony of more than two dozen notes, pushing for floral harmony while trying to keep things grounded with various spices.
Fendi is an incredible scent to start things off, and is a great choice for those who love complicated, sublime fragrances.
---
Palazzo
Delicate & Feminine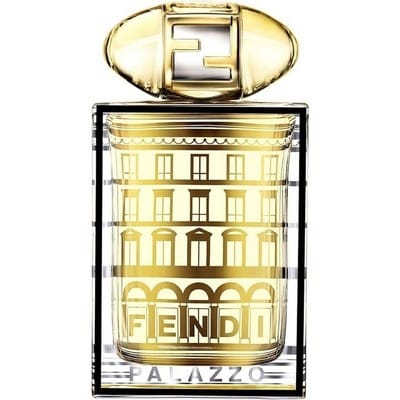 The Fendi fashion house focuses on developing different fragrances to cater to unique preferences. While the multi-faceted fragrances are fantastic, there are times when you need a lighter touch, which is where Palazzo comes in. Its primary expression is that of a delicate and feminine flower.
Palazzo has notes including tangerine, pink pepper, bergamot, Amalfi lemon, African orange flower, jasmine, rose, sandalwood, Guaiac wood and patchouli. It's a simple enough composition, and one that doesn't overwhelm.
Palazzo is the ideal scent for the introspective soul that wants to express themselves however they can.
---
L'Acquarossa
Passionate Blossoms
There are many different ways to describe the passions of a woman, and Fendi seeks to express each and every passion with a unique scent. One such scent is L'Acquarossa, which is well-known for its harmony of citrus and floral blossoms.
Sicilian mandarin, Calabrian bergamot, and dried plum act as the top notes of this harmonic scent. Rose, lantana, magnolia, and orange blossom act as the middle notes, while musk, red cedar, and patchouli act as the base.
L'Acquarossa is a fantastically simple yet sublime scent for those who are big fans of citrus and floral fragrances.
---
Asja Fendi
Sweet & Floral Spice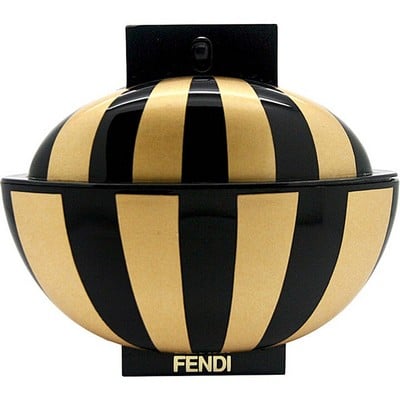 Female perfumes typically have fruit and floral notes, but it can be somewhat boring for that to always be the case. It's crucial for perfumes to have a different base to create a much better scent overall. As such, Asja Fendi was launched in 1992 by the Fendi fashion house.
Asja Fendi is known for its sweetness and floral tones, as well as its overall spice. It has notes including peach, bergamot, raspberry, lemon, and apricot as the primary fruity notes. There are many more notes, including carnation, cinnamon, benzoin, honey, sandalwood, and cedar.
Asja Fendi is a complex scent, and one that is best enjoyed during luxury parties.
---
Fan di Fendi Leather Essence
Deep & Sensual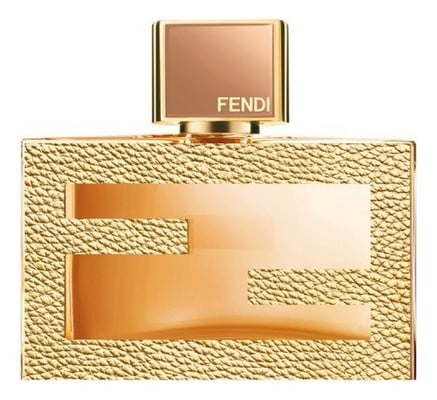 Sometimes, the best way to make the most out of a fragrance is to keep things simple and elevate the scent with complementary notes. In the case of Fan di Fendi Leather Essence, each and every note is meant to push the leather scent.
The leather essence is elevated by elemi resin, Mandarin orange, rose, vanilla, tonka bean, and musk. These are the only notes used to push leather to its maximum potential, and it succeeds in doing so.
This perfume is an obvious pick for women with a fondness for leathery fragrances.
---
Fantasia Fendi
Powdery & Sweet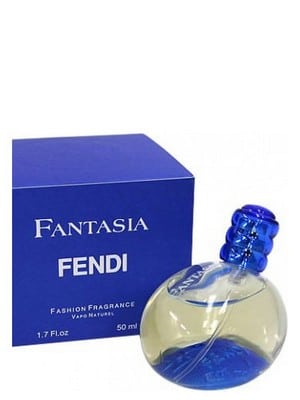 While floral and fruity notes are typically the realm of the feminine fragrance, it's not a good idea to ignore the powdery side of things. Fantasia Fendi serves as an intense reminder of the allure of powdery fragrances, as it takes sweetness to a whole new level.
Fantasia Fendi has apricot, hyacinth, bergamot, and aldehydes as the top notes. It also has orchid, rose, jasmine, and lily-of-the-valley as the floral middle ground. Finally, it has vanilla, sandalwood, tonka bean and oak moss as the base.
The great thing about Fantasia Fendi is its powdery intense fragrance without being too overpowering.
---
Fendi 2004
Following the Icon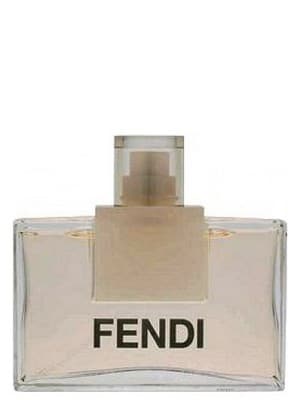 Fendi was first launched in 1985 and had dozens of notes that work together to develop a symphony of a fragrance. As such, it was very highly received. The Fendi house wanted to revisit the fragrance, so Fendi 2004 was launched. Instead of the incredible mix of notes, Fendi 2004 seeks to make things a little simpler while breaking similar ground.
Fendi 2004 uses Sicilian mandarin, Tunisian neroli, and freesia as the primary notes. Gardenia, Tiare flower, and iris are the floral second act. Amber, vanilla, and sandalwood serve to complete the composition as the base notes.
Any fan of the original Fendi fragrance is likely to enjoy Fendi 2004.
---
Celebration
Celebrating Fendi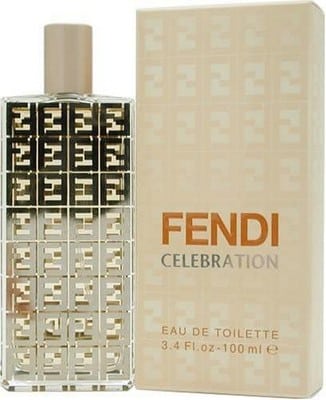 The title of Celebration has multiple meanings with regard to the Fendi brand. The first meaning is that of a party, celebrating a night out with your friends, which is what the fragrance is all about. The other meaning is a celebration of the fashion house that developed the perfume.
Celebration by Fendi pushes for festive and sweet by incorporating cherry, blueberry, rose, jasmine, pink pepper, mandarin orange, cedar, and sandalwood. The result is a fragrance for parties
If you're attending any kind of celebration, Celebration by Fendi is an inspired choice due to its festive notes.
---
Theorema Leggero for Summer
Alluring & Exquisite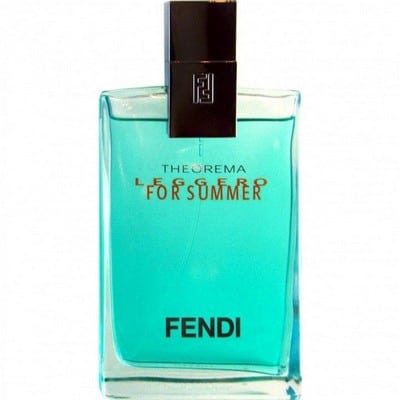 Theorema Leggero for Summer is one of the more straightforward fragrances to come out of the Fendi lineup. As far as scents go, it's relatively simple, but there is a charm to its simplicity. It's also the kind of fragrance that wears its heart on its sleeve, making it easy to figure out.
There isn't much to talk about with regard to the notes of Theorema Leggero for Summer. It has different floral, spicy, and woody notes to create an alluring scent. It also has citruses to help elevate the perfume.
Theorema Leggero for Summer is excellent for, guess what, summer.