After Adele Casagrande and Edoardo Fendi married, they named their fashion house Fendi. The Fendi fashion house began its venture in Rome in 1918. The house specializes in leather and furs, which gave the brand its big break in the fashion industry.
As the fashion house grew, the daughters of Adele and Edoardo began to work in the family's business. Then, in 1946, they started sharing ideas on how Fendi will rise to the fashion industry's top. First, they started selling bags, ready-to-wear clothes, and then perfume.
The first Fendi perfume was launched in 1985. Because it was a hit with the masses, they began creating a series of consumer fragrances. They also expanded their collection by adding men's cologne into it.
---
Fan di Fendi pour Homme by Fendi
Mysterious & Sophisticated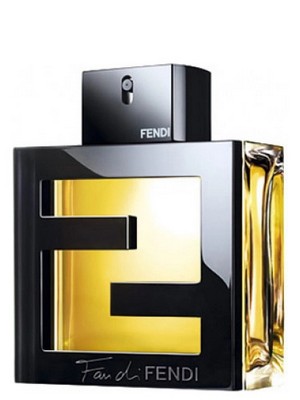 In 2012, Francois Demachy, Benoist Lapouza Delphine Lebeau created the first-ever masculine edition of Fendi's Fan di Fendi – the Fan di Fendi pour Homme cologne.
If James Bond were a perfume, this would be it. This cologne depicts mystery and sophistication. It has a refined and classic vibe, thanks to its woody aroma. You can also smell faint citrus and leather notes, especially when it dries down. The overall impression is fresh and futuristic.
This cologne is the perfect office-wear scent. It has a moderate sillage, but its longevity is impressive. It can last all day.
---
Life Essence by Fendi
Best Cologne for Vacations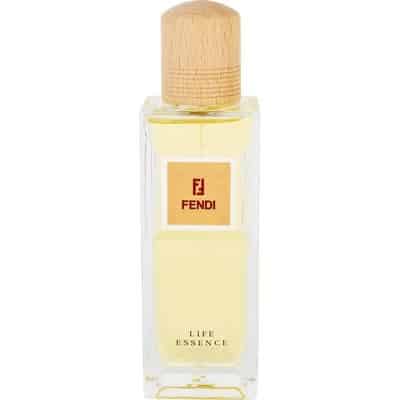 Life Essence is a cologne from Fendi that was launched in 1996. It was nominated as "Best Cologne for Men" in the 17th Basenotes Perfume Awards.
The first few sprays of Life Essence will transport you to the middle of a flower-filled garden. The sweet floral scent of blooming flowers and the cold morning breeze is romantic and alluring. The scent becomes a little spicy as it dries down, adding a nice surprise to its overall scent. These notes give Life Essence an irresistible, cool, and refreshing aroma.
Since Life Essence has a relaxing scent, it is best suited for vacations, out-of-town trips, or simple bonding days. It also has excellent sillage and longevity, so you don't need to pack a bottle.
---
Fan di Fendi pour Homme Assoluto
The Fendi Man Scent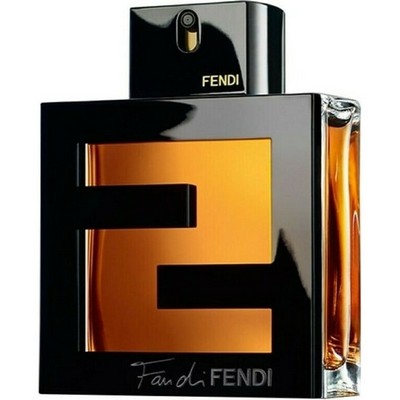 In 2014, Fendi added a new cologne to its Fan di Fendi collection – the Fan di Fendi pour Homme Assoluto.
Fan di Fendi pour Homme Assoluto smells like a bottle of rum blended with a vibrant orange scent. At first, it gives a warm and hot aura that makes you irresistible. But it becomes more playful and thick as it highlights its refreshing fruity fragrance. This cologne is charming, majestic, and intense. It captures the gentlemanliness and the elegant style of a Fendi man.
Fan di Fendi pour Homme Assoluto is the face of Fendi. It is suitable to wear this during special events, socialization, and important meetings.
---
Fan di Fendi pour Homme Acqua
Best Aquatic Scent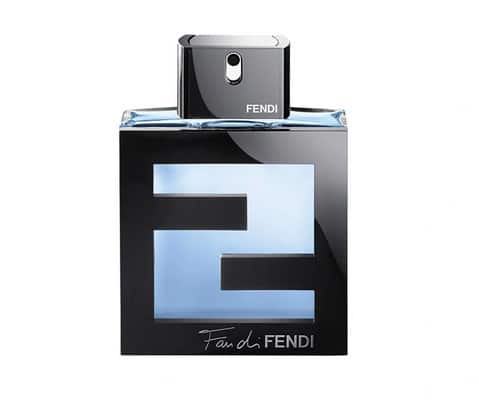 This was the latest cologne in the Fan di Fendi collection, released In the summer of 2013. This scent was created under the noses of Delphine Lebeau-Krowiak, Francois Demachy, and Benoist Lapouza.
You will be astonished by this cologne. A few sprays will bring your senses to a refreshing summer breeze in the Italian seascapes. Fan di Fendi pour Homme Acqua has a fresh and oceany fragrance. Men wearing this will be adorned with elegance, sophistication, and spontaneity.
This inoffensive cologne is best used during the night. The sweet scent of aqua will complement the cool breeze in the evening.
---
Fendi Uomo
Top Pick for Weddings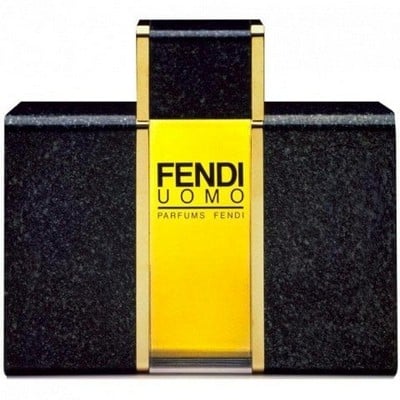 Fendi Uomo by Fendi was launched in 1988. This cologne became a favorite because of its unique smell.
The exquisite scent of leather will awaken you as you spray Fendi Uomo. It has a sensual, warm, and luxurious woody note that balances the leathery scent. As it dries down, you will be kissed by a powdery floral fragrance. It has an inviting and seductive scent that doesn't offend the people around you, even those with sensitive noses.
The exquisite character of this cologne is perfect for special and intimate events like engagement parties or weddings. It also has long-lasting longevity and an impressive sillage.
---
Fendi for Men
Most Unique Fendi Scent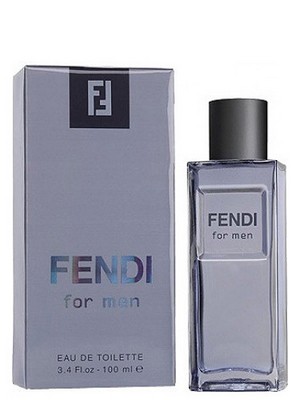 Fendi for Men by Fendi was launched in 2004. This cologne was marketed as an irresistible woody and aromatic scent.
Fendi for Men has the most exotic aroma. It harmoniously combines lime, leather, and spicy notes. These three main notes complement one another, creating a luxurious and exquisite smell. You'll enjoy the blend until the cologne settles to the delightful scent of tea and violet. Although it has a weak sillage and wears off easily, people are still madly in love with this cologne due to its unique scent.
The scent of Fendi for Men is invigorating, especially during summer. Wear this, and your hot summer days will be fresh and pleasant.
---
Theorema Uomo by Fendi
Top Pick for Summer & Spring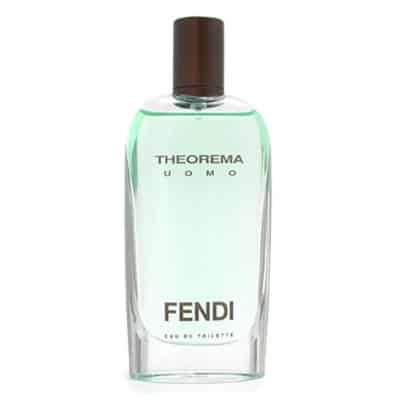 Theorema Uomo by Fendi was created under the nose of Jacques Cavallier. This cologne was launched in 2001.
Theorema Uomo is fresh, sharp, and uplifting. It'll remind you of a fun summer day. It starts with an enchanting blend of geranium, cardamom, bergamot, and the surprise note, pepper. Then, it becomes woodier, thanks to its cedar and nutmeg notes. Finally, it ends with a mixture of amber, labdanum, and musk.
This cologne has a fresh grassy, and floral combination, perfect for summer and spring. It also has good sillage and moderate longevity, so it is best for intimate gatherings and running errands.
---
Ambre Romain
A Classy Scent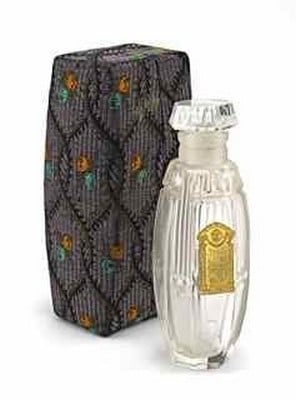 Fendi launched Ambre Romain in 2018 as part of their New Bond Street Collection. Olivia Giacobetti led the creation of this masterpiece.
Smelling Ambre Romain will make you understand what vintage cologne means. It is dubbed as one of the classiest scents of its time. It has a strong suede accord, highlighting all the good things about this cologne. After some time, it becomes more powdery, shifting the spotlight to its orris butter note.
The cologne has great sillage and longevity. Its classic scent and theme are perfect for men working in the office, handling businesses, and attending meetings.