Parfums Givenchy is the perfume division of the French luxury fashion business Givenchy. Regarding fragrances, Givenchy is just as well-known as one of the world's leading fashion businesses.
Hubert de Givenchy, a fashion designer, started the company in 1952. Givenchy, previously known for his work in haute couture, launched his namesake fragrance line in 1957. Audrey Hepburn was a close friend of Givenchy's, so it's no surprise that the first perfume he ever released was a tribute to her. Since then, several pioneering fragrances have been introduced and embraced by women.
In 2000, Parfums Givenchy was brought back and given a new formula. Chic, classic perfumes, from fresh flowers to more sensual fruity accords, bring to life the brand's distinctive elegance and sophistication. You may get whatever type of scent you want in Givenchy, whether strong, sweet, or spicy.
---
L'Interdit de Givenchy
The Modernized Popular Classic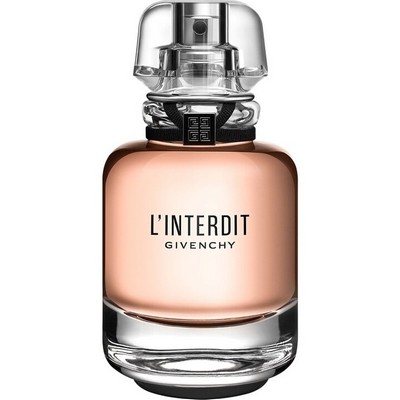 Givenchy's first major perfume release was L'Interdit in 1957, a tribute to the actress Audrey Hepburn, who served as the designer's primary inspiration. Its updated form, L'Interdit Givenchy, is a floral woody combination created by perfumers Dominique Ropion, Anne Flipo, and Fanny Bal and released in 2018.
It reveals a seductive aroma of orange blossom, jasmine, and tuberose in its path. In contrast, the earthy, dark tones from vetiver and patchouli combine to produce a daringly seductive and sensual scent.
L'Interdit encourages you to be yourself by expressing the thrill of the forbidden.
---
Irresistible
A Woodsy Everyday Scent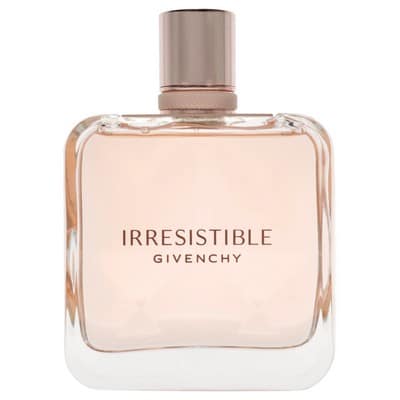 The Rose Essential used in the production of Irresistible Givenchy originated from the Isparta Mountains in Turkey and was released in 2020. It is the creation of Fanny Bal, Dominique Ropion, and Anne Flipo.
It's most noticeable for its notes of luxuriant rose and brilliant blond wood, but it's actually made up of three layers: a floral heart of rose and iris, a fruity middle note of pear and ambrette, and a musky base of musk and cedar.
Unlike its sibling, Very Irresistible, Irresistible has a signature scent, so you should certainly take the time to smell it.
---
Amarige
The Marriage of Fruity, Floral & Spicy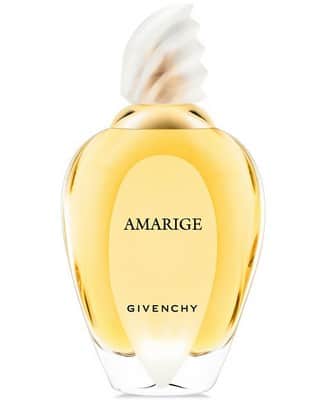 Dominique Ropion, a renowned perfumer, was the nose behind the 1991 release, Amarige.
Starting with the bright and luscious top notes of neroli mandarin and violet, the fragrance progresses to the floral heart notes of gardenia, mimosa, and ylang-ylang. The fragrance concludes with ambergris musk and vanilla for the freshest times of the day.
The name of the fragrance 'Amarige' is an anagram of the French word 'Marriage.' Because of this, the scent is as powerful as an intense emotion, as joyful as a time of joyous marriage, and as juicy as a delicious fruit.
---
Organza
A Seductive, Sophisticated Scent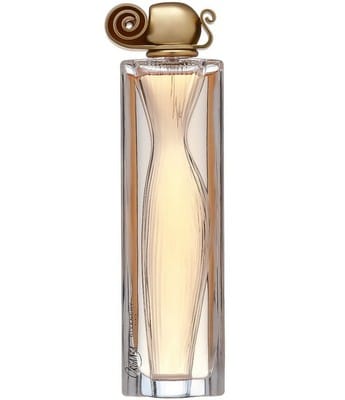 Developed by perfumer Sophie Labbe, the Givenchy fragrance Organza debuted in 1996. The sleek packaging was created by Serge Manseau.
This luxurious scent, which features white flowers and vanilla, is a sophisticated expression of a woman's innate sensuality. Its alluring aroma is a blend of three elegant white flowers: gardenia, tuberose, and jasmine. The way the soft vanilla in the base tames the richness of the flowers in the middle is fascinating.
Organza is a tribute to the everlasting beauty that is held by every woman. It is a magnificent combination of classical sensuality, delicacy, and warmth.
---
Ange ou Demon
The Wintertime Choice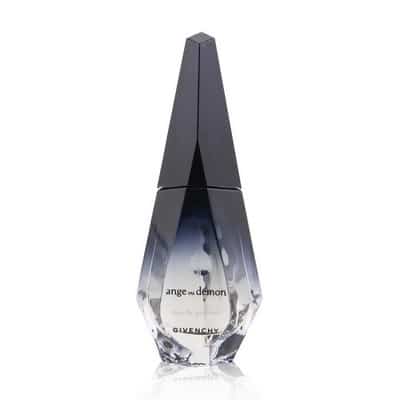 Ange ou Demon's duality attracts with its mystery and adaptability; it scandalizes and seduces, and it unveils new emotions. Ange ou Demon was first introduced in 2006 by Olivier Cresp and Jean-Pierre Bethouart.
The bright and fruity top notes of mandarin, saffron, and white cumin pave the way for the rich floral center notes of Maxillaria orchid, exotic ylang-ylang, and lily. Woodsy notes from creamy rosewood and dense oakmoss absolute provide a subtle yet creamy scent on the skin. The fragrance is rounded by the addition of Tonka and vanilla to sweeten the smell.
The floral and woodsy smell of the perfume is perfect to wear during winter, as a few sprays could last for hours.
---
L'Interdit Intense
A Warm Woody Scent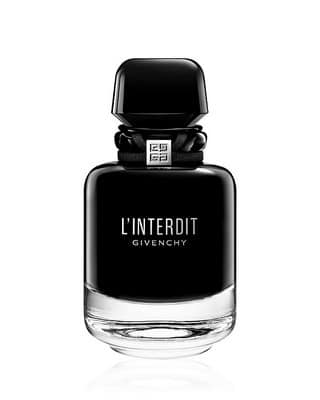 L'Interdit Eau de Parfum Intense was released in 2020. Dominique Ropion, Anne Flipo, and Fanny Bal are the masterminds behind the creation of L'Interdit Eau de Parfum Intense.
The Givenchy L'Interdit Intense Eau de Parfum has a spicy combination of black pepper in the opening. The powerful scent is built around tuberose, roasted sesame, and orange blossom, with a base of leathered vanilla, vetiver, and patchouli. The spicy, woody, and floral scents suggest luxury and elegance.
Perfect to wear during the cold nights of winter and autumn, as the floral scent from the tuberose and vanilla can truly entice the night.
---
Very Irrésistible
The Best Floral Scent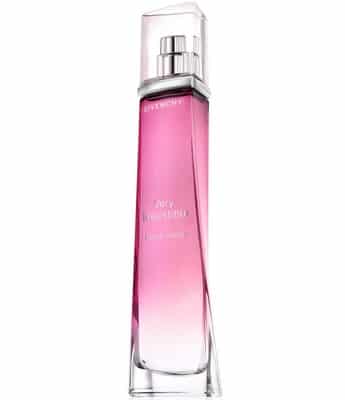 Givenchy Very Irresistible is an ode to the golden era of Hollywood glamour. The fragrance combines the sophistication of French cinema with the glitz of Hollywood. Launched in 2012, it is an addition to the Very Irresistible line of Givenchy.
Perfumes from the Very Irresistible line are unmistakably fresh floral-fruity, with a creamy, spicy heart, aromatic undertones, and citrusy top notes. Light and refreshing cassia, star anise, and lemon verbena provide a soft spicy scent. Floral symbols such as roses, magnolias, and peonies, with a hint of Taif rose fragrance, depict a garden-like scent.
This soft scent is laid-back and endearing. It's ideal for wearing for a relaxing Sunday meal or an afternoon walk.
---
Eaudemoiselle de Givenchy
The Delicacy of Femininity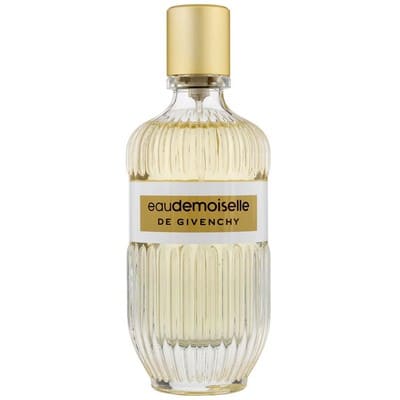 Givenchy's Eaudemoiselle de Givenchy is being marketed as a flowery couture edition. Francois Demachy introduced this timeless fragrance in 2010.
From the beginning to the end, it is a green, lemony fresh rose, and the lemon has a bit of acidic sweetness. The aroma of the rose may be clean, dewy, and pink. In contrast, the opening of basil can be described as having a somewhat peppery greenness.
It sits comfortably between the conventional and the cutting-edge, making it an excellent choice for modern young ladies. This fragrance is an emblem of elegance, purity, and freshness.
---
Hot Couture
The Smell of Spring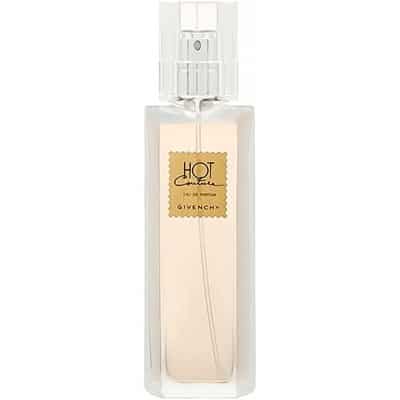 Since its introduction in 2000, Hot Couture Eau de Toilette has been a popular choice for women. Alberto Morillas and Jacques Cavallier developed the fragrance Hot Couture Eau de Toilette for Givenchy.
The introductory note is a complex medley of aromatic woods and spices with hints of citrus and florals. It opens with zesty aromas of citrus, bergamot, and raspberry nectar, leaving the wearer feeling revitalized. The perfume's heart has contrasting vetiver, magnolia, and pepper scents. A sensuous scent of sandalwood and amber lingers in the background, enhancing the wearer's allure.
It is perfect to wear during spring days, but is still a great choice in any season. The floral and woody smell can truly enhance the feeling of spring.